Lamb Kofta
One of my favorites for the grill:  Lamb Kofta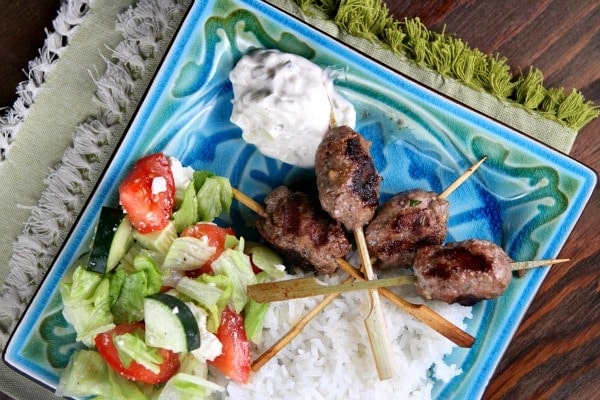 My hunch is that you're one of two camps:  either you really love lamb… or you really don't like it at all.  What camp are you in?  And if you're in the camp of, "I've never actually tried lamb…," then I suggest you give it a shot.  When I was growing up, my grandparents lived on a ranch and served us lamb all the time.  I really enjoy the flavor a lot.  We don't have it often these days, but my family always enjoys when I do something different with it.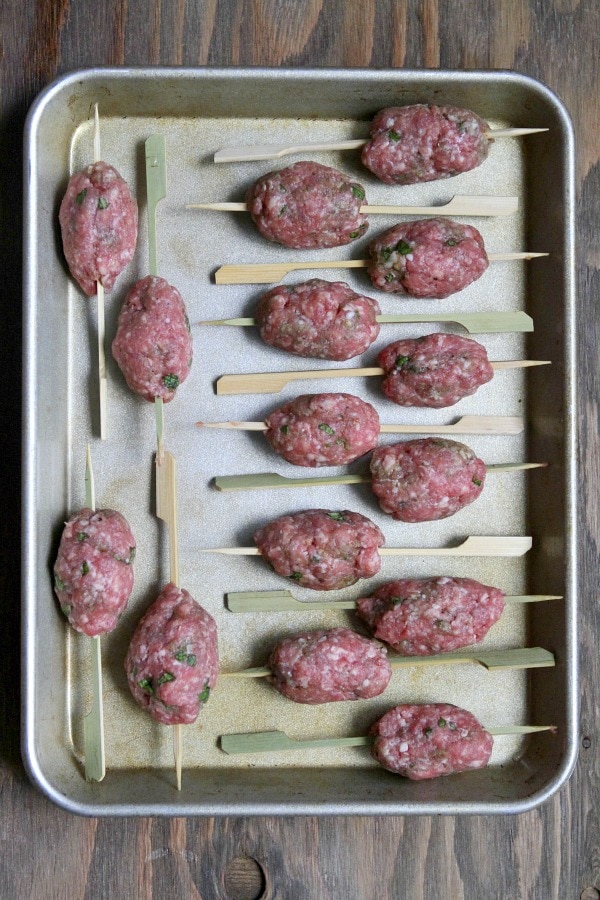 This recipe is made with ground lamb.  Just look for it in your market… and ask your market's butcher if you cannot locate it.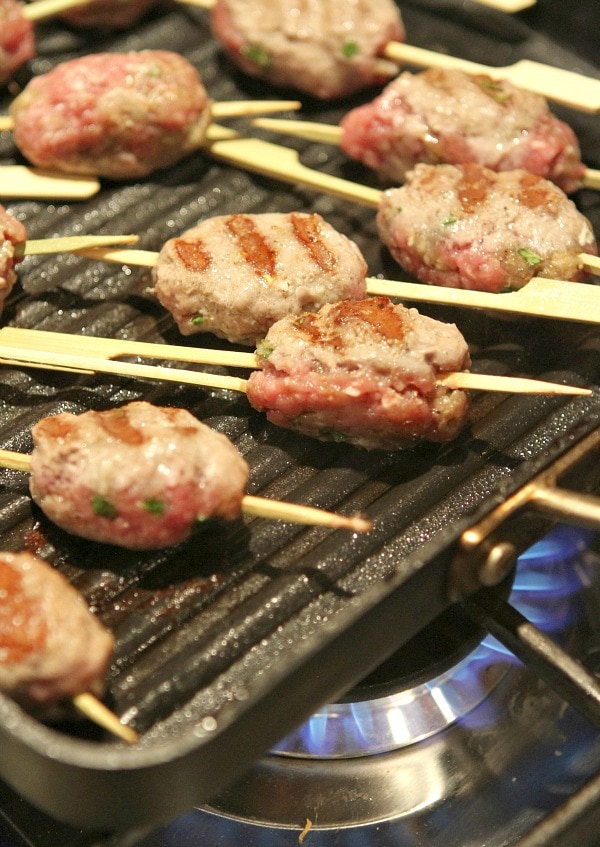 These are like little lamb kebabs.  You can make them as an appetizer or as a main dish.  I personally like to serve these over rice with a simple Greek salad.  I've included a delicious Greek yogurt dipping sauce in the recipe too.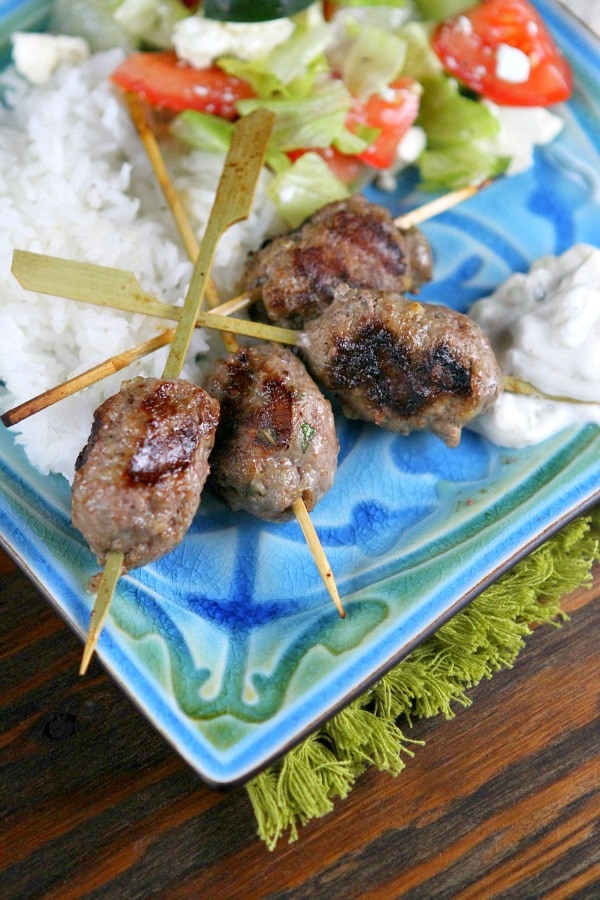 And hopefully it's nearing grilling season in your neck of the woods.  If not, you can certainly use an indoor grill pan to make and enjoy these for dinner now.
Lamb Kofta
Serve with rice and a simple Greek salad!
Yield:
Makes about 15
Prep Time: 30 minutes + chill time
Cook Time: 10 minutes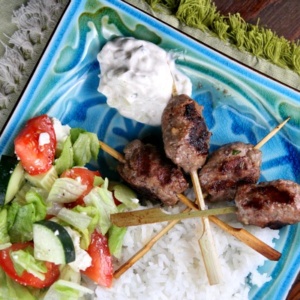 Ingredients:

Lamb Meatballs:

1 pound ground lamb
1 tablespoon minced garlic
1 tablespoon grated onion
1 tablespoon finely chopped fresh mint
1 teaspoon coriander
1 teaspoon ground cumin
1/2 teaspoon ground ginger
1/2 teaspoon sea salt
1/4 teaspoon black pepper
1/8 teaspoon cayenne pepper

Greek Yogurt Sauce:

1/2 cup plain nonfat Greek yogurt
1 tablespoon finely chopped fresh mint
1 teaspoon freshly squeezed lemon juice
1/2 teaspoon ground cumin
1/2 teaspoon minced garlic
1/8 teaspoon cayenne pepper
1/8 teaspoon sea salt
1/3 cup minced, peeled cucumber

Instructions:

Prepare the lamb meatballs:  In a medium bowl, combine all of the lamb ingredients and mix well.  Form the mixture into golf ball-sized ovals and attach each to a small skewer.  Set on a nonstick baking sheet.  Refrigerate for at least 30 minutes before grilling.
Prepare the sauce:  In a small bowl, whisk together all sauce ingredients except the cucumber.  Once all is well combined, stir in the cucumber.  Cover and refrigerate until ready to serve.
Grill the meatballs on all sides- either on your outdoor grill or using an indoor grill pan on the stove.  This should take about 10 minutes.
Serve with the Greek yogurt sauce for dipping.

Nutrition:

Each "meatball" has 3 Weight Watchers Freestyle SmartPoints.  The dipping sauce has 0 points.
SOURCE:  RecipeGirl.com
Here are a few more lamb recipes you might enjoy: