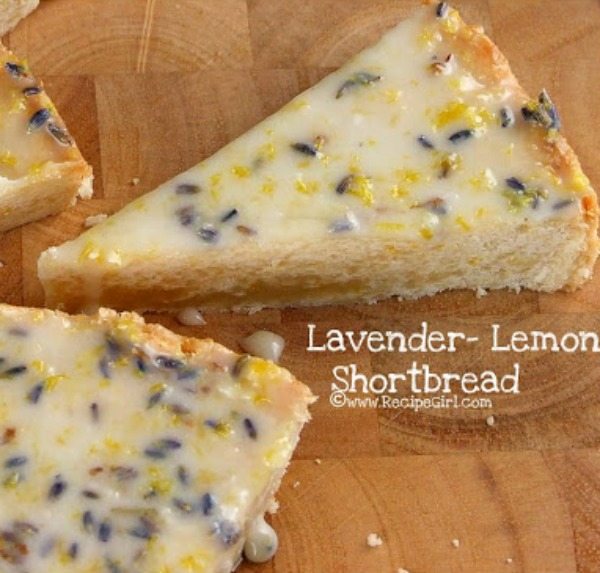 Lemon Shortbread with Lemony Lavender Icing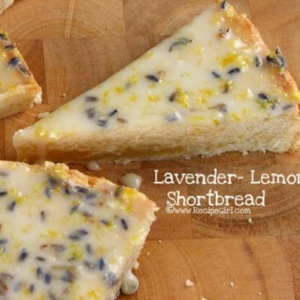 Yield:
About 18 pieces of shortbread
Prep Time: 25 min
Cook Time: 20 min
Ingredients:
SHORTBREAD:
1 cup butter, at room temperature
1/2 cup powdered sugar
2 cups all-purpose flour
1/4 teaspoon salt
1/4 teaspoon baking powder
zest of 2 lemons
ICING:
1 cup powdered sugar
2 teaspoons dried lavender
2 teaspoons freshly grated lemon zest
1 to 2 Tablespoons lemon juice (more or less)
Directions:
1. Preheat oven to 350°F.
2. In a medium bowl, use an electric mixer to cream the butter and sugar together.
3. In a small bowl, whisk together the flour, salt and baking powder. Set aside.
4. Stir lemon zest into the butter/sugar mixture. Then stir in dry ingredients.
5. Pat the mixture into an 8-inch round or square pan. Bake for 20 to 25 minutes.
6. While the shortbread is baking, prepare icing. Mix all ingredients together, adding lemon juice until a desired consistency is reached. If it ends up too soupy, thicken it up a bit with more powdered sugar. Too thick... add more lemon juice. It should be just thin enough to drizzle onto the shortbread, but not so thin that it won't set. Drizzle on shortbread while it's still warm. Let cool completely and refrigerate until icing is set.
7. Cut into wedges or squares and serve.
SOURCE: RecipeGirl.com (recipe shared on the Cooking Light Recipes Bulletin Board a few years back)