When I think of the ideal man who I always wanted to father my children, I picture a preppy, cute guy in plaid shorts with a polo shirt and a Red Sox hat, cause that's my man 🙂  Others may think sports-guy… or cowboy… or doctor-type.  And still others may like that sandy surfer look… or the smart accountant-type… or the oh-so-sexy firefighter. Whatever you envision when you think of a "man," they pretty much all have one thing in common– a love for food.
What is "Man Food" might you ask? Well, I like to think it's good, hearty fare that fills a man's tummy. Sure, some men eat healthy and go on diets too, but Father's Day is treat day. So if your man is a Dad, or if you're cooking up something fun for your own dad, check out these wicked-good looking MAN food recipes from some of my favorite blogs.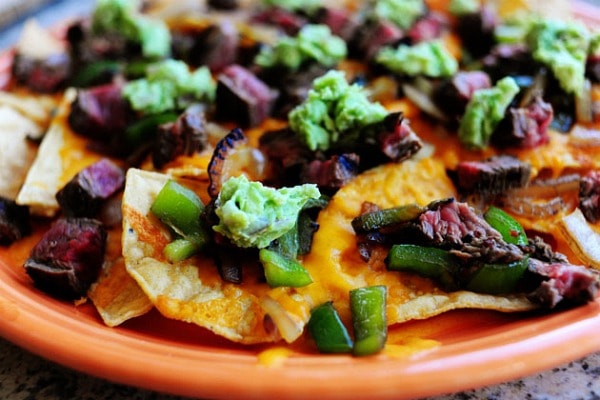 Beef Fajita Nachos from The Pioneer Woman.  When I saw these, I wanted to drool onto my keyboard.  I'd eat this and happily call it dinner.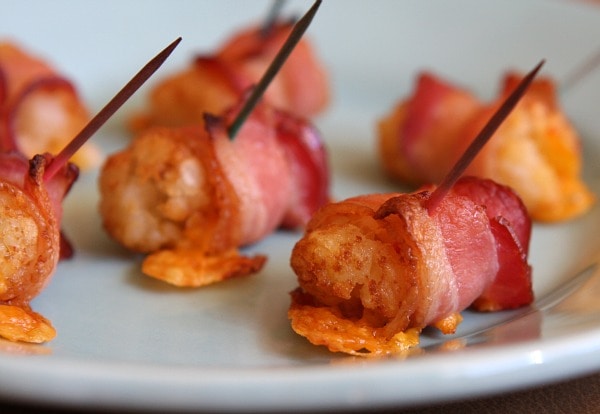 Bacon- Wrapped Tater Tots from RecipeGirl. These were a big hit when I made them for Super Bowl.  Anything with bacon qualifies as man-food, right?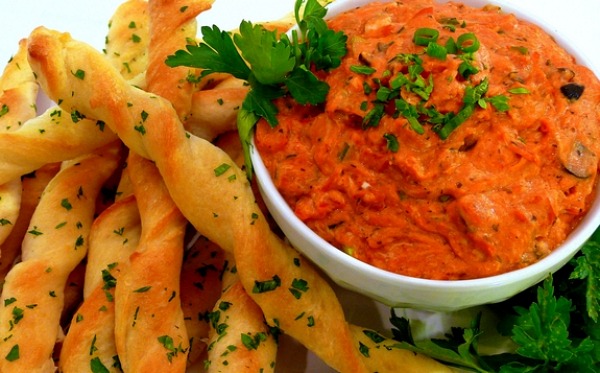 Pepperoni Pizza Dip from Noble Pig.  I'm just as intrigued by the bread sticks here as I am with the dip.  I love this blog… wonderful story of building a winery business from the ground up (quite literally)!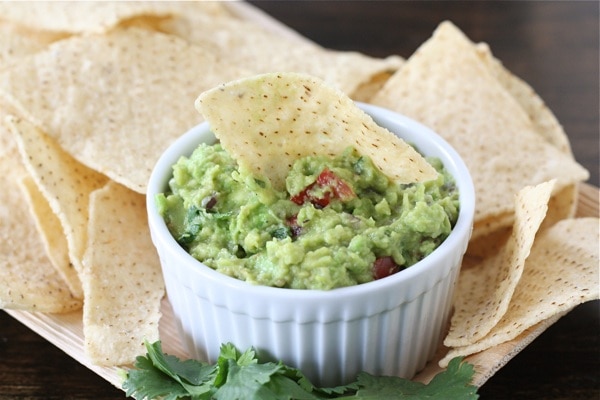 Grilled Guacamole from Two Peas and Their Pod.  Maria features the most delicious recipes on her blog.  Why didn't I ever think to make guacamole from grilled avocados?  Brilliant.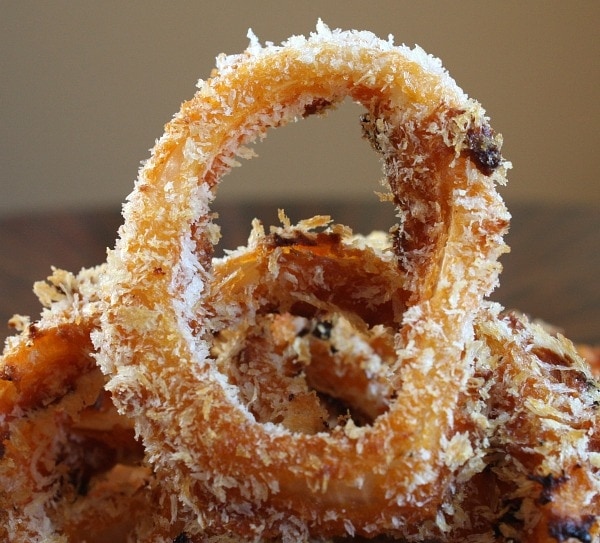 Baked Barbecue Onion Rings from RecipeGirl.  Here's a healthy recipe in the bunch- these are baked!  And these onion rings come with the sauce built-inside.  No ketchup needed.
Frito Salad from Vanilla Sugar Blog. For the guy who hates salads, he won't even think of turning up his nose at this one!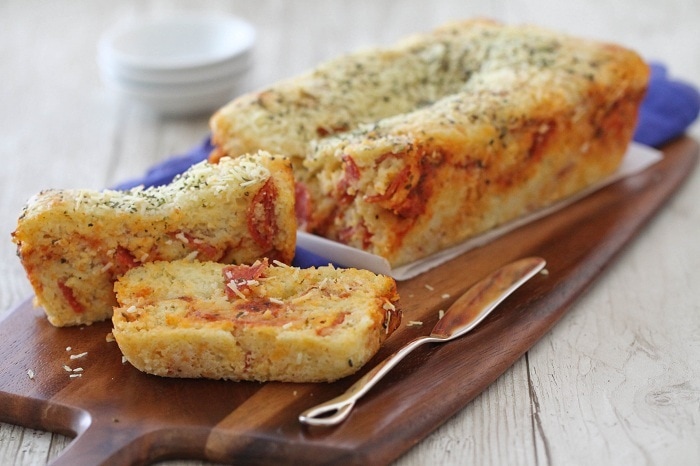 Pepperoni Pizza Quick Bread from Picky Palate.  When Jenny isn't baking up some of her infamous stuffed cookies, she features some pretty tasty, family-friendly fare.  This one is perfect for Dad's who like pizza.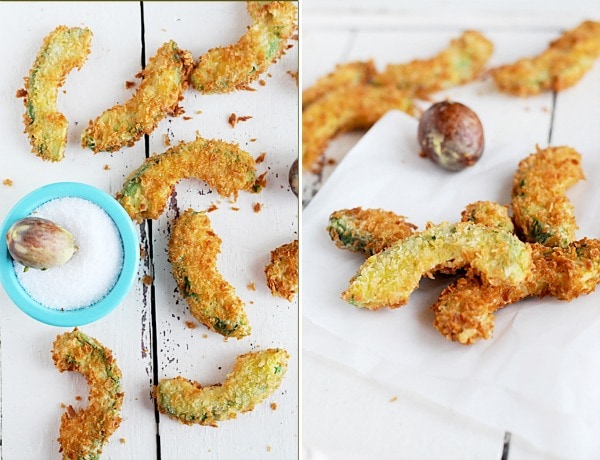 Avocado Fries from Dine and Dish.  Deep fried avocado??  Maybe it's because I live in Southern California, where avocados are pretty much every-day-fare, but I was instantly enamored with this one.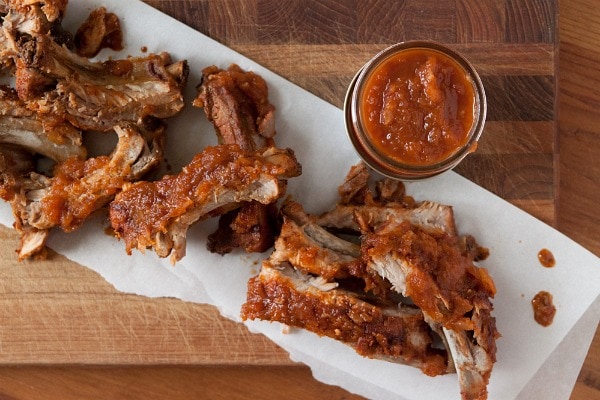 Barbecue Baby Back Ribs by What's Gaby Cooking.  Most men don't mind getting their hands messy for good grub.  This one looks very worthy of getting all sauced up.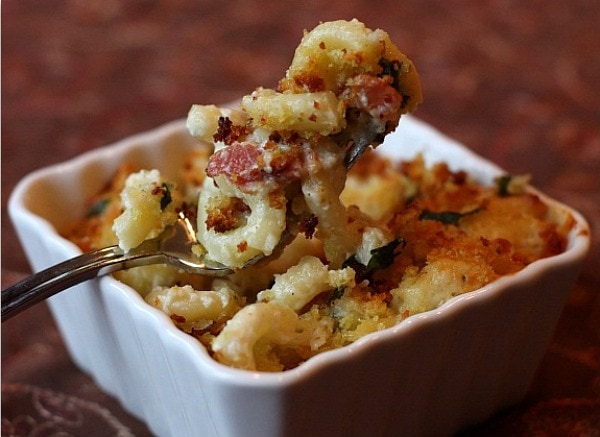 Bacon Macaroni and Cheese from RecipeGirl.  Completely decadent and worthy of breaking any diet for a day.  And good man food too!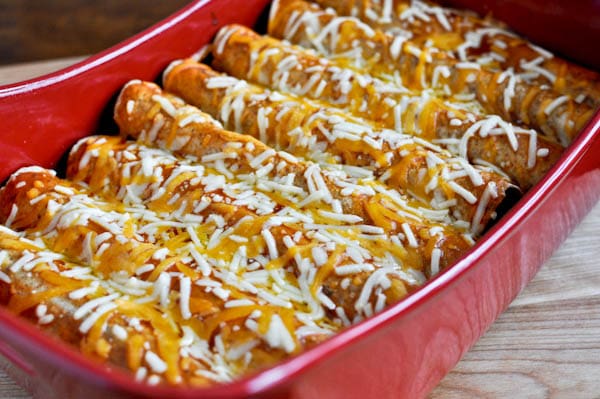 BBQ Chicken Enchiladas from How Sweet It Is. This blog is my daily inspiration… my daily drool. Jessica is always cooking up something fun and delicious, and I adore her witty writing style.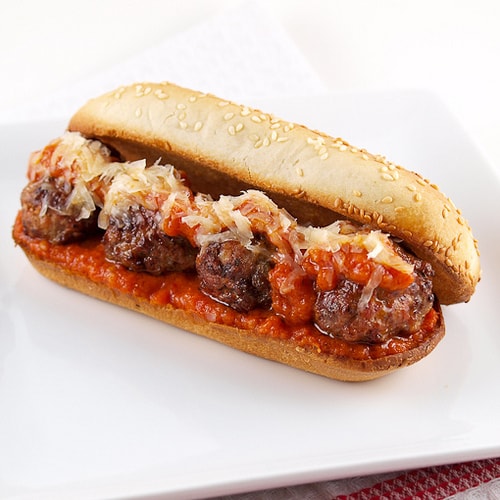 Evil Bacon Meatballs by Evil Shenanigans.  Anything classified as evil is something that a man can eat and still fit into his jeans the next day.  A woman eats it, and it takes 10 days to dissolve those extra calories.  I hate that about men.
Root Beer Pulled Pork Sandwiches from RecipeGirl.  If you want something super easy to make for your man, this pork is cooked in the slow cooker all day long.  Pull it, toss it with your man's favorite barbecue sauce and pile it onto sandwiches for dinner.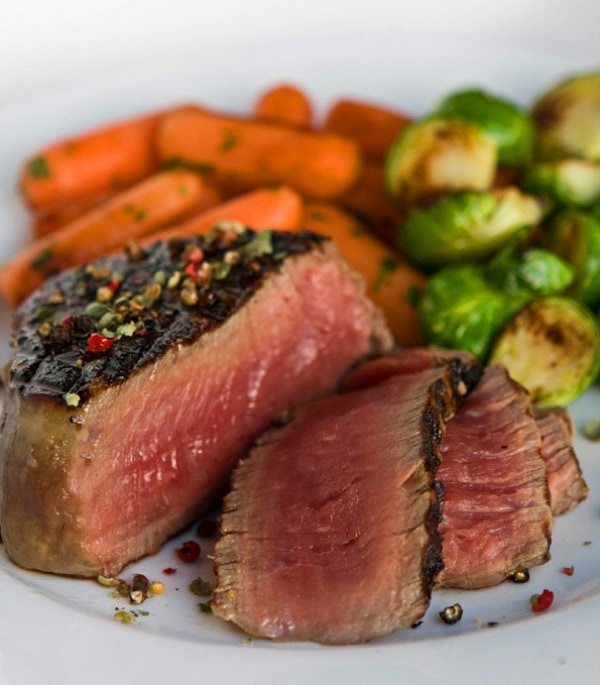 How to Make the Perfect Steak from Steamy Kitchen.  Jaden shows you how to turn cheap steaks into awesome, restaurant-quality steaks in this very informative and popular blog post.  It's my steak bible.  Men dig meat, right?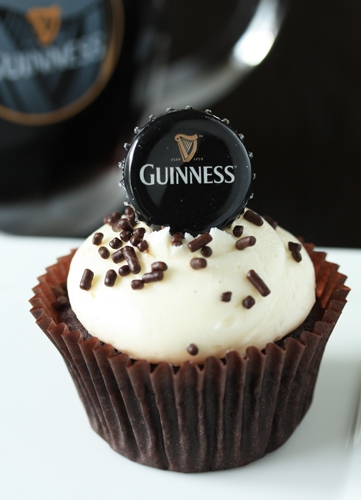 Guinness Cupcakes from My Baking Addiction.  My man is Irish and he likes his Guinness.  Whether your man is a Budweiser man or a Sam Adam's aficionado, I bet he'll still think these beer cupcakes are cool.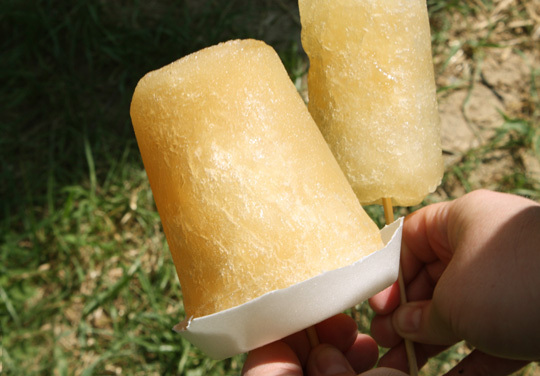 Beer Popsicles from The Kitchn.  Enough said.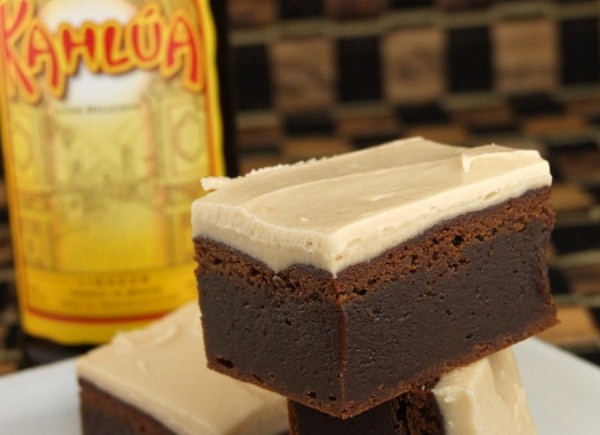 Kahlua Brownies from RecipeGirl.  I once sent these to Poker Night with my husband.  The men raved and raved about them, so I've considered these big-time man-food ever since.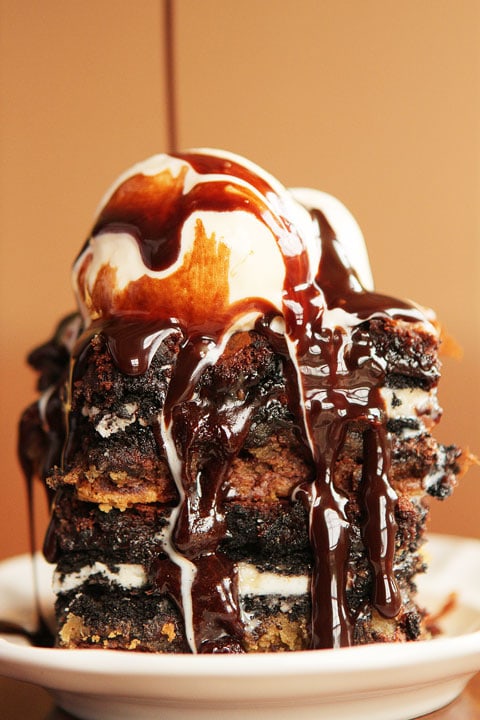 Ultimate Chocolate Chip Cookie n' Oreo Fudge Brownie Bar from Kevin and Amanda.  I think this one can pretty much qualify as Anyone-Food since it has everything in it that everyone craves.  Totally decadent and yummy, and the perfect treat to make for your man!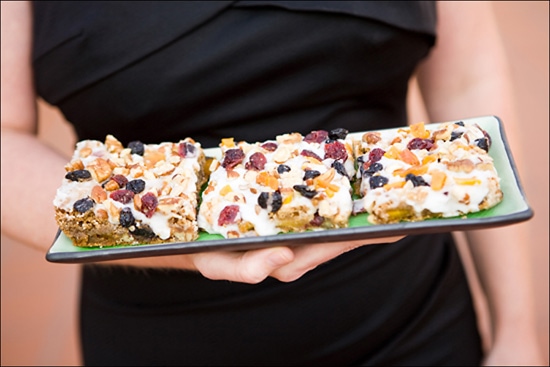 Menage a Trois Bars from Vintage Sugar Cube.  Okay, so clearly this one is a tongue-in-cheek surprise for your Man (and definitely not your Dad… since that would be weird)!  And you simply must check out this very unique food blog… I just love Jenny's quirky style, retro outfits and awesome photography.  It's the most fun food blog concept I've seen in a long time.
See anything you like here? I hope so!
To those who celebrate, Happy Father's Day… and to those who don't– Happy Weekend!