Marbled Jack & Ham Grilled Cheese
This is a very simple grilled cheese recipe that you don't really need a recipe for, but since my little one proclaimed this Marbled Jack and Ham Grilled Cheese sandwich The Ultimate Grilled Cheese, I simply had to include it.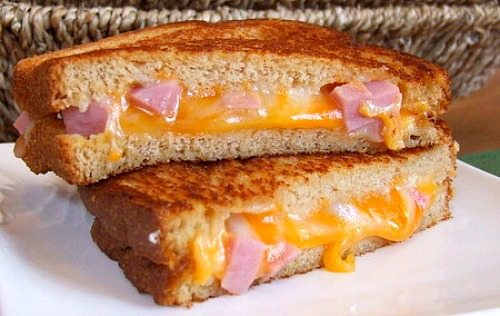 Prep Time: 10 min
Cook Time: 5 min
Ingredients:
soft wheat bread (or any other bread)
soft butter
several sliced of Marbled Jack cheese
slice of ham, cut into chunks
Directions:
1. Butter both slices of bread. Place one slice butter-side-down in medium-heated skillet. Layer cheese, ham chunks and more cheese. Top with 2nd slice of bread, butter-side-up.
2. Heat sandwich until golden brown, then flip and do the same on the other side