Minestrone Soup
This soup is even better the next day: Minestrone Soup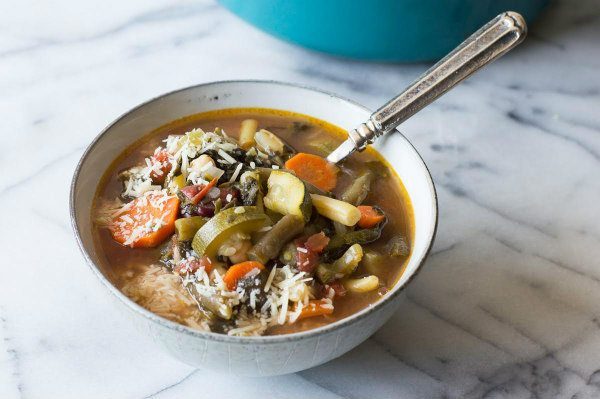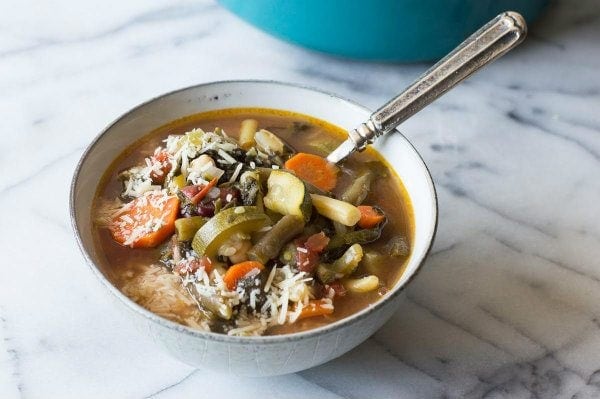 This recipe is made super easy with a mixture of some fresh cut vegetables and canned beans.  It couldn't be any easier to make!
This soup makes enough for a crowd, so be prepared for that.  It's also a great soup recipe to make on the weekend and eat all week long for lunch.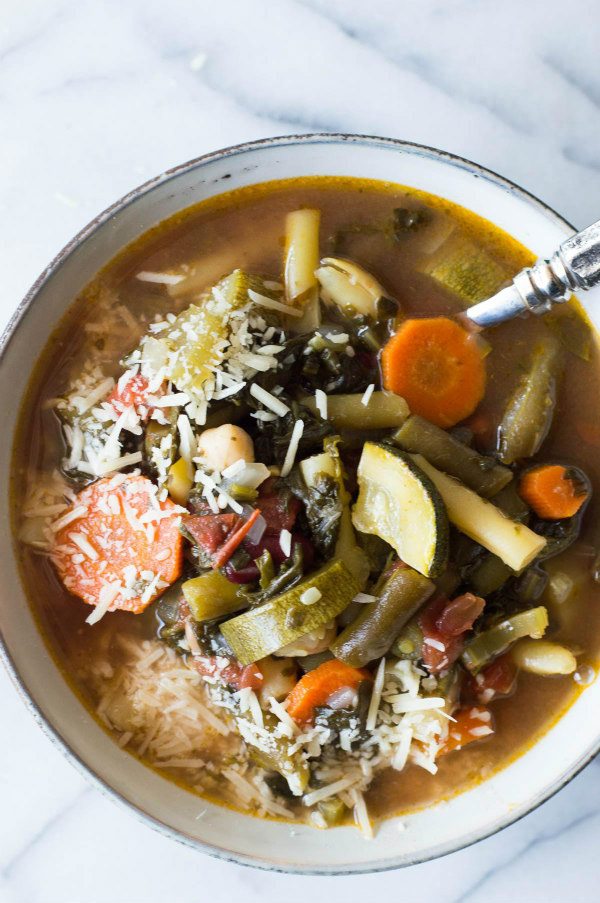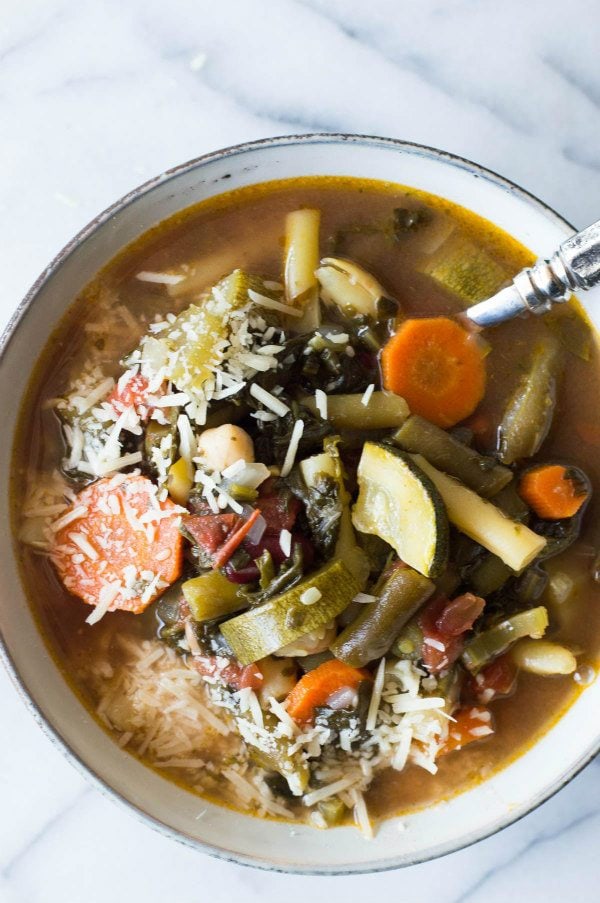 Added potato makes this soup hearty and filling.  A sprinkle of cheese on top finishes it off!
Plenty of vegetables in this soup gives it a healthy vibe.  It's warm and comforting for sure.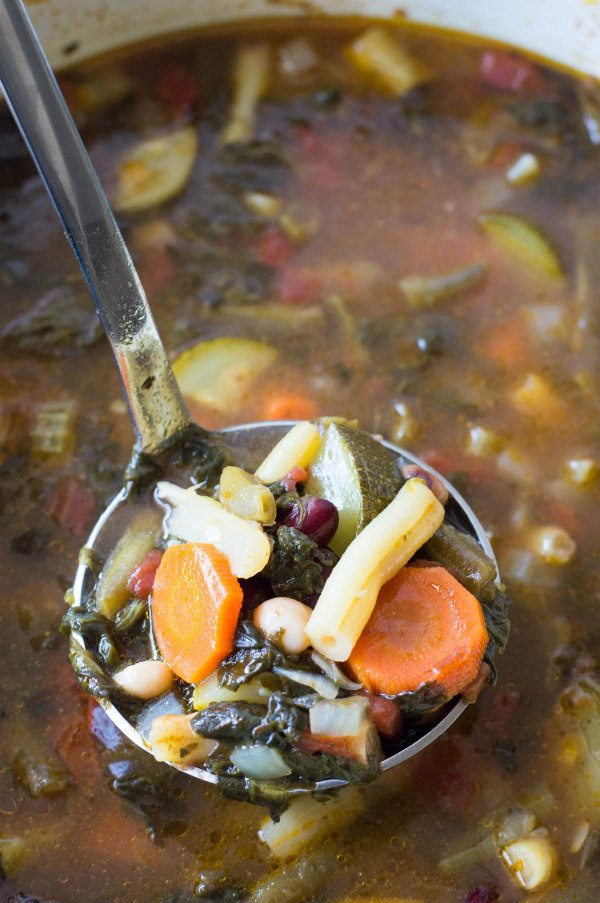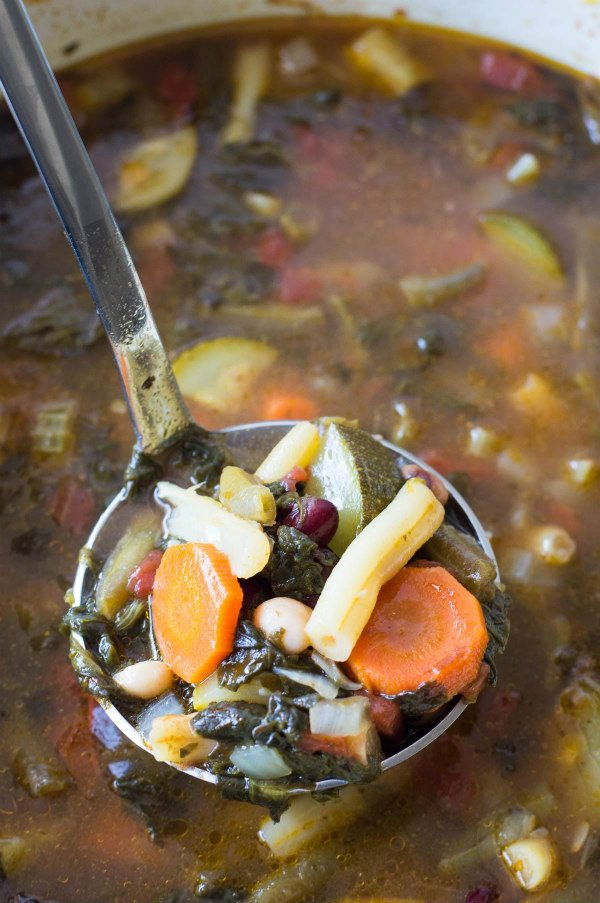 Yield:
12 servings
Prep Time: 25 minutes
Cook Time: 1 hour and 25 minutes
Ingredients:
1 large onion, chopped
2 large carrots, chopped
2 stalks celery, chopped
8 ounces green beans, cut into 1-inch pieces
2 tablespoons olive oil
4 cups water
10-ounce package frozen chopped spinach, thawed
15-ounce can chopped tomatoes, with liquid
15-ounce can pinto beans, with liquid
15-ounce can wax beans, with liquid
15-ounce can garbanzo beans, with liquid
15-ounce can black-eyed peas, with liquid
16-ounce can red kidney beans
4 cubes vegetable or beef bouillon
2 medium zucchini, chopped
2 medium potatoes, peeled and chopped
1/2 cup freshly grated Parmesan cheese
Directions:
Sauté onion, carrots, celery, and green beans in oil. Do not brown. Place the sauteed vegetables in a large stock pot and add the rest of the ingredients, reserving the potatoes and the cheese. Bring to a boil and then reduce heat to simmer. Simmer for about 40 minutes. Add the potatoes and continue cooking until potatoes are tender, about 40 minutes longer.
Taste and adjust seasonings, as needed. Ladle into soup bowls and sprinkle with Parmesan.
SOURCE:  RecipeGirl.com