Happy holiday weekend!
Celebrate by making this simple dessert: Miniature Hot Fudge Brownie Sundaes… specifically: mint brownie "muffins" topped with mint chip ice cream and hot fudge.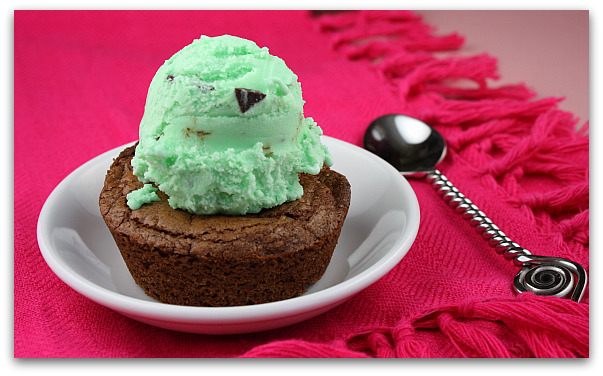 If you don't care for mint, simply leave it out of the recipe, and use all vanilla extract instead. Top with the ice cream of your choice.  I'm thinkin' Chocolate Chip Cookie Dough would be a good one.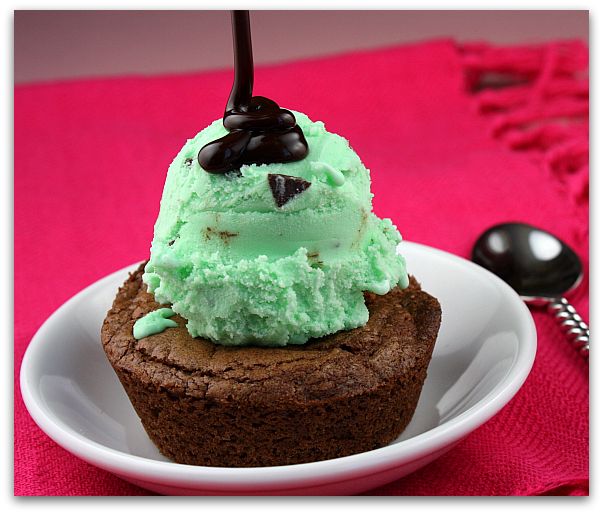 I used a regular-sized muffin tin to scoop the brownie cookie dough into…just a little over a Tablespoonful resulted in muffins about half the size of the typical muffin (perfect for sundae size and not overwhelmingly large).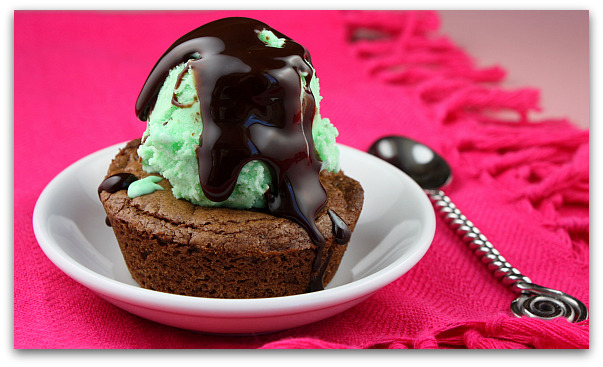 For sundaes, undercooked brownie muffins are a plus. They turn out soft and gooey and are really nice when they're warm too. This brownie muffin dough also makes great cookies, if you prefer to go that route.
Two little boys were super excited to have these as after-school treats yesterday.  🙂
This recipe can be found here: Hot Fudge- Mint Brownie Sundaes
And I have a great recipe for the ice cream here:  Low Fat Mint Chocolate Chip Ice Cream