Money- Saving Kitchen Tip: Sponges
To Whom It May Concern: I'd like to file a complaint about sponges, please.  I find them rather expensive since I tend to go through them so quickly as they get grimy and full of icky things.  Throwing them into the dishwasher to cycle along with the dishes is a great way to get rid of some of that, but it's tough to get out the nitty gritty stuff that lurks in the crevices of the scrub side of the sponge.  Once that stuff is stuck in there, the sponge goes into the trash.  Then I have to fork out another couple of dollars for a new sponge.  I have a solution for how to save money here.  Read on for more information.  Sincerely, Recipe Girl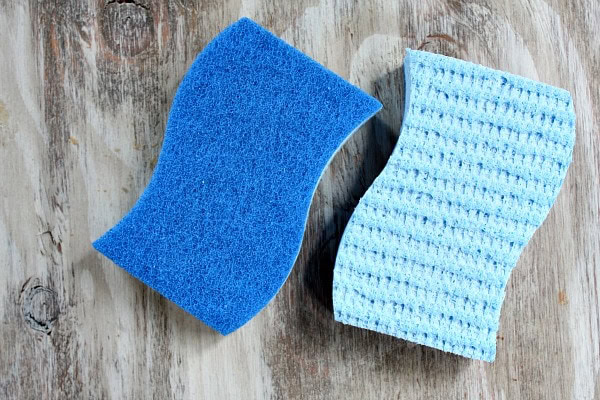 I do a whole lot more dishes than your everyday home cook.  I go through a lot of sponges!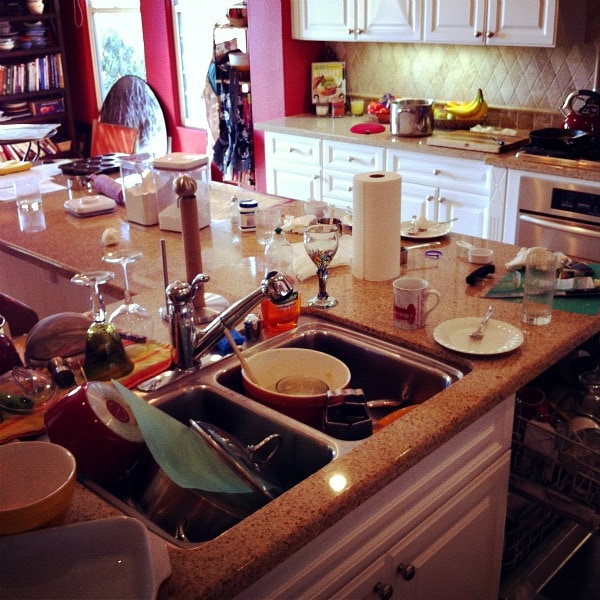 Some time ago, I came up with a solution for managing my sponge budget.  I simply cut them in half.  I find that a smaller sponge is just as productive as a full-size sponge, and it's a much easier decision to toss a grimy one and start fresh.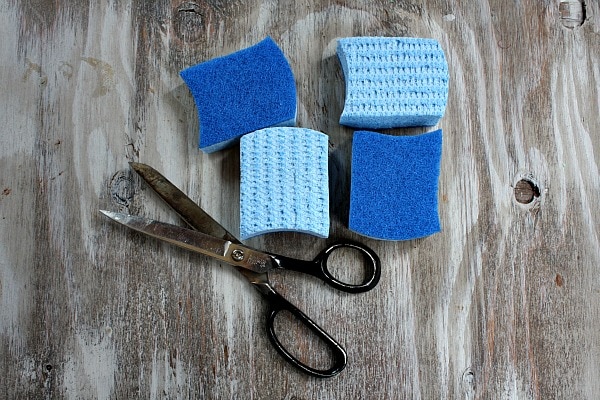 So there's your silly (and hopefully helpful) money-saving kitchen tip of the week 🙂  I'm sure I didn't make any friends in the sponge industry today.
P.S. According to this source on TLC, a sponge that's been in use for no more than two or three days in a kitchen will harbor millions of bacteria.  Ick, right?
P.S.S. Bon Appetit shares the three best ways to keep a sponge clean.
Comments