I just returned from a fabulous, relaxing family vacation in New England. The weather wasn't the best this summer, but we did manage to snag a few good beach days and we didn't experience the intense high heat and humidity that New England can typically bring. I'll share food-related travel highlights in today's post, and the summery recipes that I prepared on our trip in the posts to come…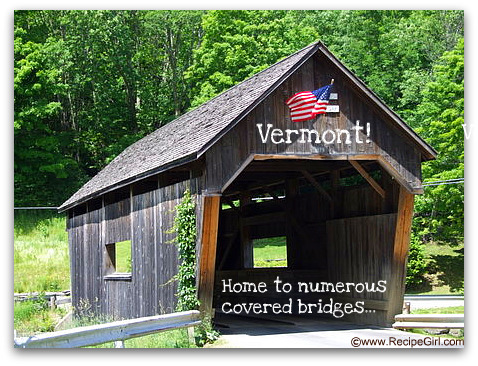 Our vacation began in Manchester, VT (Southern). We shopped at a few of Manchester's outlet stores and spent a day at nearby Bromley Mountain Resort, taking the ski lift up the mountain and then riding down alpine slides. Restaurant highlights included breakfast at the Little Rooster Cafe (featured by Rachael Ray, they have awesome fresh blueberry pancakes). We stayed at The Equinox, an 1800's era hotel (fabulous rooms and service). A Maple-Drizzled Brie appetizer is worth trying in the hotel's tavern.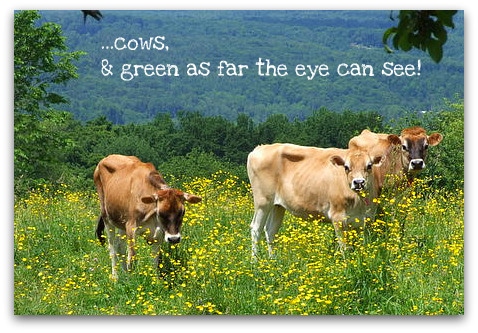 I had never been to Vermont before and I was delighted with how GREEN everything is. Three-quarters of Vermont is covered with forest. I recommend taking a drive along beautiful Route 100. You'll see lakes, streams, waterfalls, covered bridges, gorgeous trees & farms, and there are cows all over the place. In ratio of cows to people, Vermont has the greatest number of dairy cows in the country. A recommended pit stop along 100 is The Warren Store in Warren Village. We happened upon it and were ecstatic with their deli… the Turkey-Cranberry Panini was amazing, and we ate at outdoor tables set above a scenic creek. The store has all kinds of fun local gift items too. Next we headed up to Waterbury where we took a factory tour of Ben & Jerry's.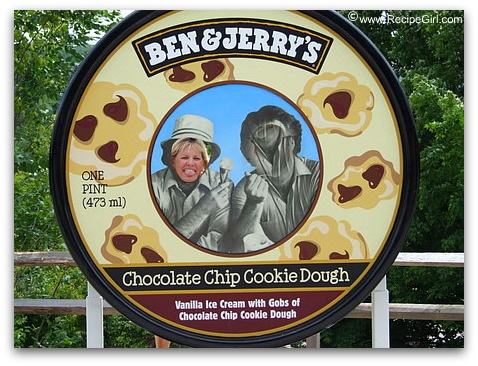 It's a short tour, but it's cheap ($3) and fun. They give you a little taste of whatever the flavor of the day is (Orange Creamsicle for us). We opted to order up our own cones… I chose "Oatmeal Cookie Chunk"- Sweet Cream Cinnamon Ice Cream with Chunks of Oatmeal Cookies and Fudge. Mmmmmm!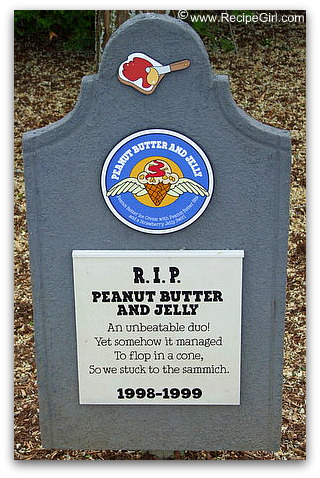 Don't miss the Flavor Graveyard toward the back of the property… where they've placed headstones of flavors that didn't work out so well. It's fun to see what has been tested and failed. Fun fact: Ben & Jerry's Ice Cream company gives their ice cream waste to the local Vermont farmers who use it to feed their hogs. The hogs seem to like all of the flavors except Mint Oreo. 🙂
We stayed two nights at The Essex (Burlington, VT). They partner with the New England Culinary Institute, whose students work in their restaurants, and they offer cooking classes at the hotel. I didn't take any of the classes, but the food in the restaurant was excellent. The hotel was nice and the rooms were very comfortable. If you're ever in Burlington, be sure to spend a couple of hours on Church Street… a closed off street with pedestrian-only access… to find terrific shops, bars, restaurants. A visit to Lake Champlain Chocolates is worth a stop, as well as Crow Bookshop (a mecca for used books).
While in Burlington, we visited Shelburne Farms (along Lake Champlain), an 1800's era 1400 acre working farm with walking trails, children's farmyard, cheese making, etc. They take pride in their 125 purebred, Registered Brown Swiss Cows, whose milk is used to make their award-winning cheddar cheese.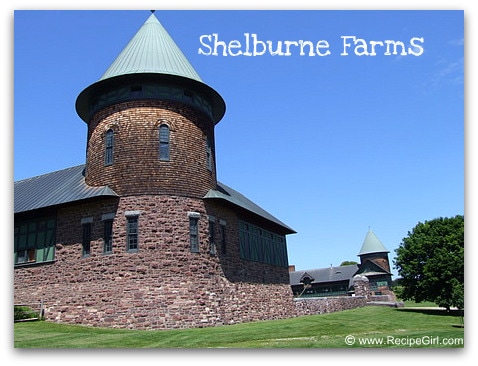 The children's farmyard is quite amazing and educational… kids can milk a cow, search for chicken eggs on the property, visit various farm animals, tour the garden and participate in the day's scheduled activities.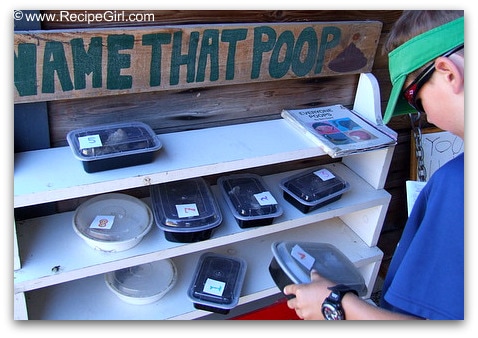 Here's one that my son had fun with 😉
Headed to New Hampshire next, we stopped at Cabot Creamery.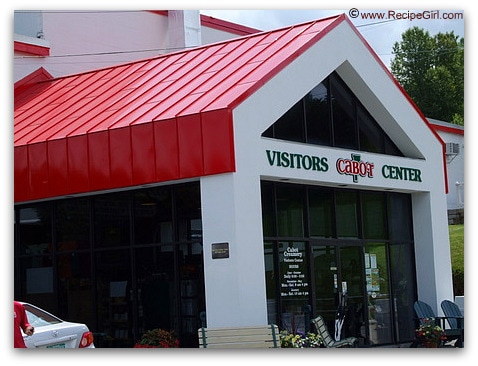 I ended up getting a VIP tour, since my husband leaked the "RecipeGirl" ID. It was great since I got to go inside the actual factory and peek into each of the huge machines that process each stage of the cheese-making process. At the end of the tour, there is a small tasting area in their store with a LOT of flavors that you can taste. Most of the products they have at the factory store, I have never seen in my local markets in California. Did you know, for example, that Cabot makes Greek yogurt? I had never seen or tasted it before, but it was excellent.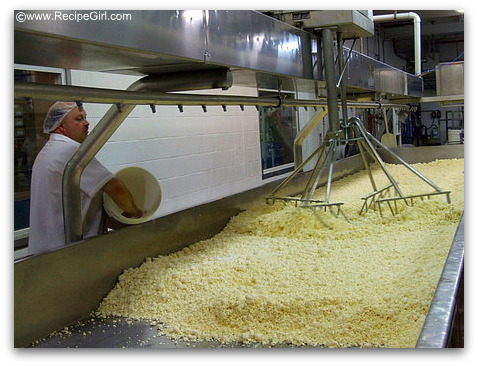 Here the cheese is almost ready to package… salt is being added, and soon it will be pressed together into blocks to begin the aging process. Cabot has a neat story behind it… they've been "Farmer-Owned" since they were founded by the farmers in Cabot, VT in 1919. The farmers then provide the milk that Cabot uses to craft into various flavors of cheddar cheese.
We then moved on to visit a Maple Farm near East Montpelier: Bragg Farm Sugarhouse.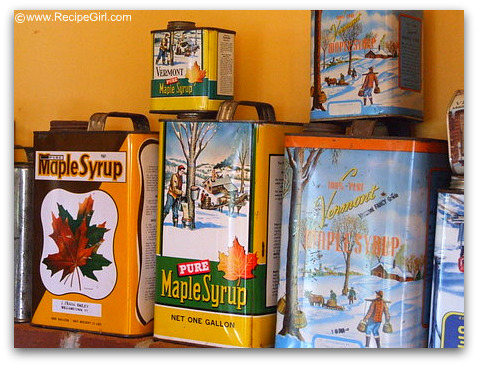 It's worth a quick stop… they have a video tour and talk about how they make their maple syrup, a gift shop full of maple goodies, and a farm animal petting area too.
We tackled the Kancamagus Highway in the White Mountains to travel to our destination in New Hampshire. Although we endured a torrential downpour at the peak of the elevation, the drive itself provided breathtaking views. There are plenty of opportunities to hike or camp along the way too.
In NH, we stayed in North Conway at Red Jacket Resort… which was a very average, old hotel but it was perfect for families with kids. There is a 40,000 square foot indoor water park with huge water slides, water basketball, water playground, etc. I have to admit… it was fun for the adults too 🙂 North Conway is filled with really great outlet stores… awesome deals. We left with a lot more than we intended to!
Our final destination was Massachusetts, where we spent 4 weeks in a rustic beach house on the South Shore. No TV and NO internet!! Yes, this was truly a forced vacation. I was forced to relax and not hang out on my computer all day long 🙂 I did cook though… a LOT.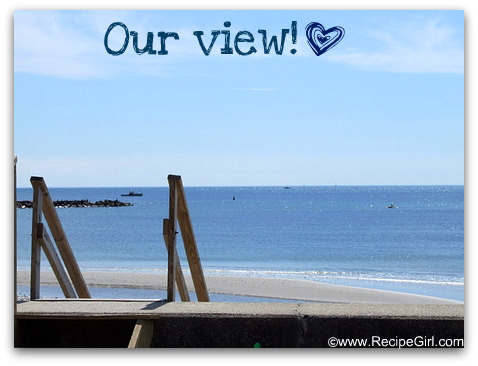 Not too shabby, huh? We loved it.
South Shore, MA area food highlights included the following:
*An anniversary dinner at Solstice in Kingston, MA. It was excellent… I had Lobster Risotto topped with Scallops.
*Breakfast at Arthur and Pats in Brant Rock, MA. A little more expensive than your usual breakfast, but it was worth it. I had an amazing frittata and my husband tried the Banana Bread French Toast. Everything was great.
*Lunch at Square Cafe in Hingham, MA. This was an EXCELLENT place for lunch. I had a Thai-Basil Seared Shrimp Salad that was to-die-for.
*Many visits to Haddad's in Brant Rock.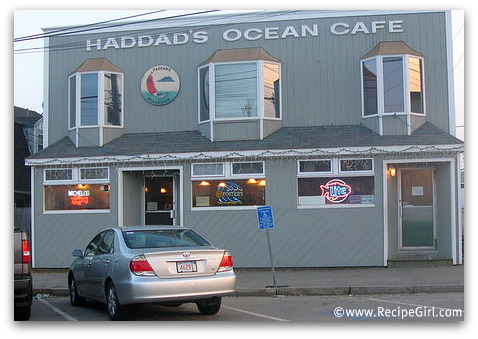 Family owned by great, friendly folks, they're famous for their fried seafood and lobster. It's perfect food for a beach vacation. Our favorites are the lobster rolls and the fried clams.
*Dessert at Farfar's Danish Ice Cream Shop in Duxbury, MA. All homemade, fresh and creamy ice cream. Lots of fun flavors to choose from- my fave is Oreo!
*Weekly visits to the Duxbury Farmer's Market, where I bought fresh vegetables weekly from Cretinon's Farm Stand and tried several jams from Acorn Canning Company… Blueberry Pie Jam was our favorite.
And finally, every day on our vacation, we scoured the beach for Sea Glass. It's just silly old glass that has been tossed into the ocean somehow/somewhere, but it's beautiful when tumbled by the violent movement of the ocean and rocks, and I find it so interesting to find pieces and imagine where those pieces might have originated. We found a fabulous shop for sea glass jewelry in Scituate, MA: Silver Storm. The artist there puts together beautiful creations… and she'll custom design anything for you. If you have your own sea glass, she can create necklaces, bracelets, rings, etc. from your own pieces.
I have MANY fantastic recipes to share from our vacation. I utilized the fresh seafood and seasonal produce and vegetables that the area provided. You can look forward to seeing some of those recipes in my next post 🙂