You've probably noticed that we've done some cleaning up around here!  RecipeGirl has a brand new site design thanks to our fabulously talented web design company:  Purr Design.  The look is a lot cleaner, there are a LOT fewer advertisements, and the load time for the site should be much quicker.  RecipeGirl.com is also MOBILE FRIENDLY now… so you'll view it nicely on your cell phone or on your iPad if viewing the site from one of those devices.  Follow the yellow circles below for a little visual tour of what you'll find with the new site design: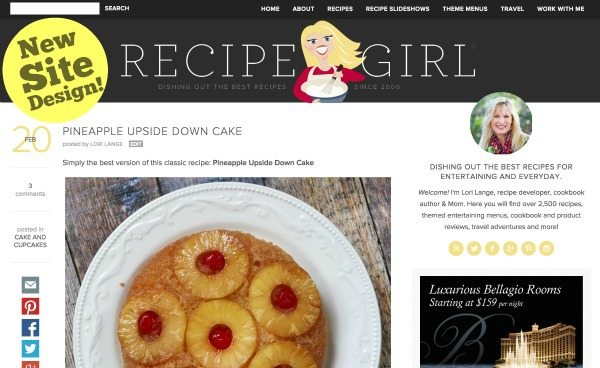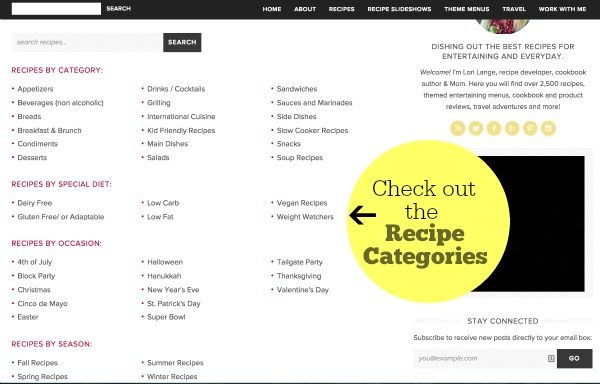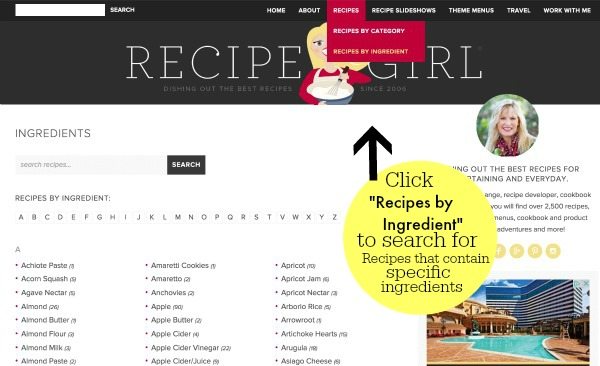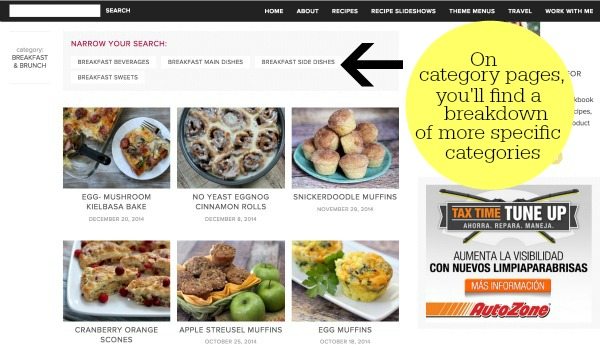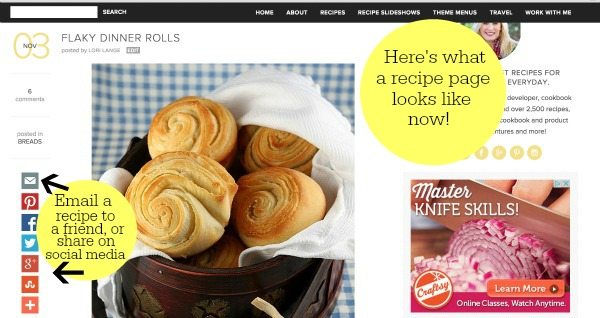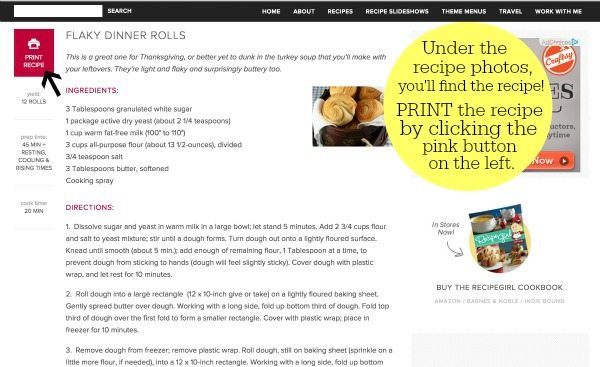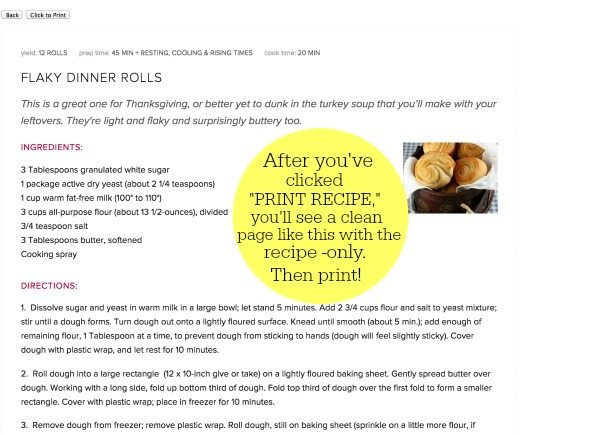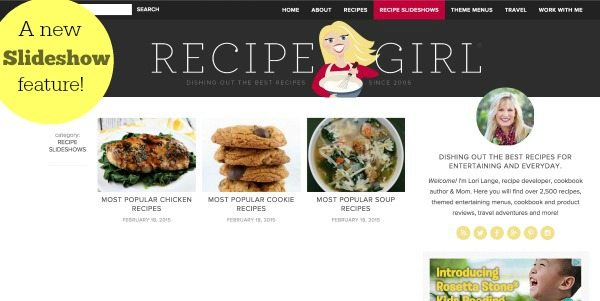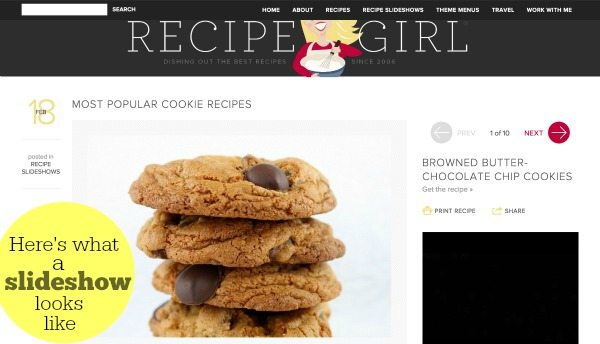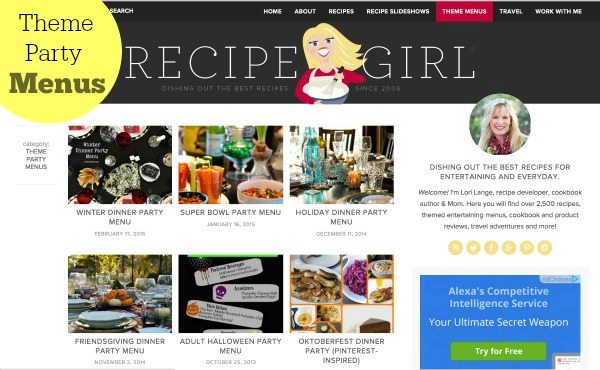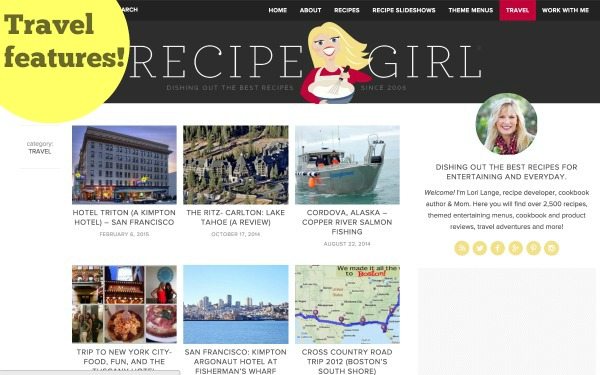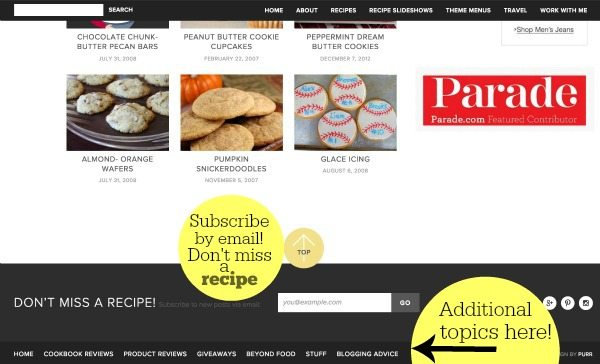 Browse through the site to take a tour of what it looks like now.  Let me know what you think!
As always, thanks for reading RecipeGirl!