Orange Basil Mojitos
These Orange Basil Mojitos were inspired by a Las Vegas poolside vacation. Classic mojitos usually incorporate mint and lime juice. For these Orange Basil Mojitos, I subbed basil for mint and fresh orange juice for lime. They're fantastic!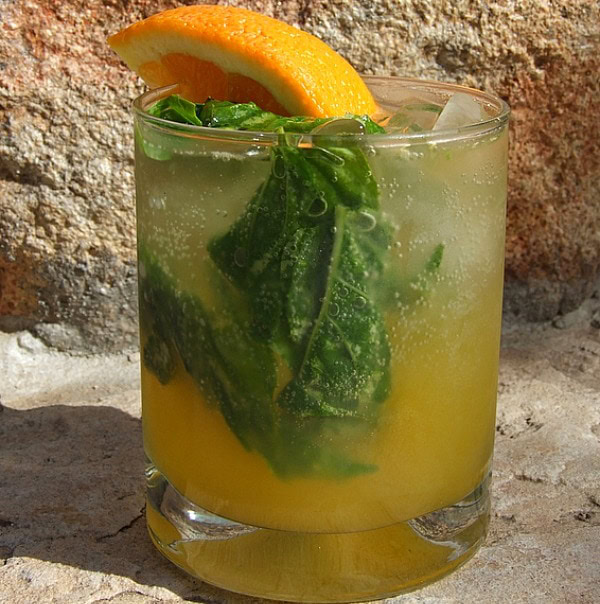 Use your muddling tool to smash the heck out of the basil with the orange juice & sugar. (Don't have a muddler? Not to worry… just use a wooden spoon.) Then you simply add a bit of rum and club soda to finish it off. Top with an orange slice and you're ready for a toast!
If you're looking for more recipes for mojitos, you might wish to try my Strawberry Mojitos or Watermelon Mojitos.
I had this drink while lounging poolside in Vegas. It was so good that I came home and created a version of it myself!
Yield:
6 (4 ounce) servings
Prep Time: 10 minutes
Ingredients:
1/2 bunch fresh basil leaves (picked and stems removed)
1/2 cup granulated white sugar
1 cup freshly squeezed orange juice
1 cup white rum
1 cup club soda
Directions:
In the bottom of a medium pitcher, using a wooden spoon or a muddler- crush the basil leaves, sugar and orange juice together. Stir in rum and club soda.
Serve immediately in individual glasses over crushed ice. Garnish with orange slices.
SOURCE: RecipeGirl.com