This is a Paula Deen recipe that is apparently very popular on the internet: Symphony Brownies.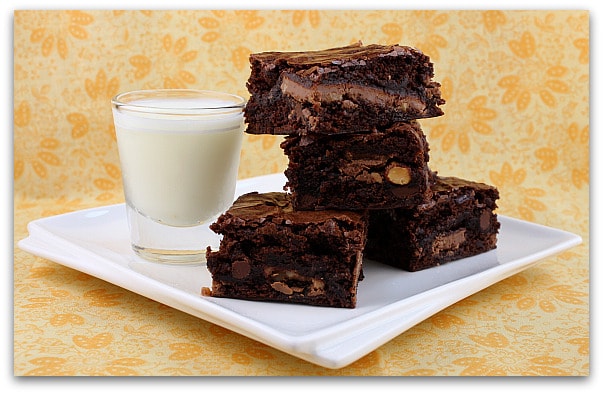 I did a little digging around to see what folks had to say about these brownies. They're so simple, after all… just a boxed mix with Symphony candy bars added in. How could this possibly be as good as everyone claims them to be?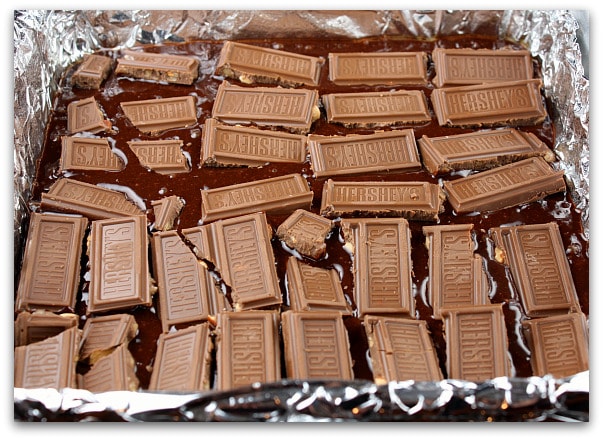 The almond-toffee candy bars are placed in the middle of the brownie batter. They melt into the batter slightly, but for the most part stay intact.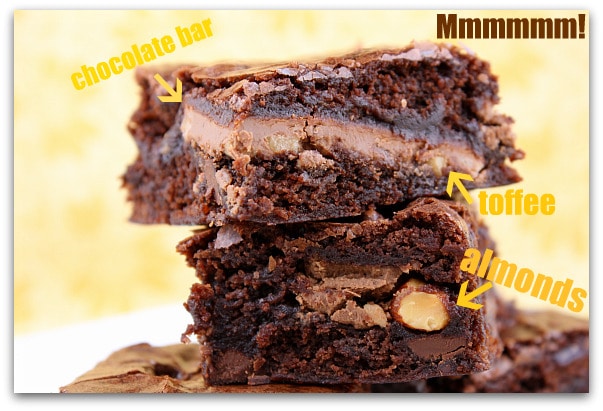 I sampled them and I have to admit, they are rather addicting. They're rich with all of that extra chocolate added-in, but it's the crunch from the toffe and almonds that drew me in. I found myself looking for pieces where I could see them both in there prominently displayed.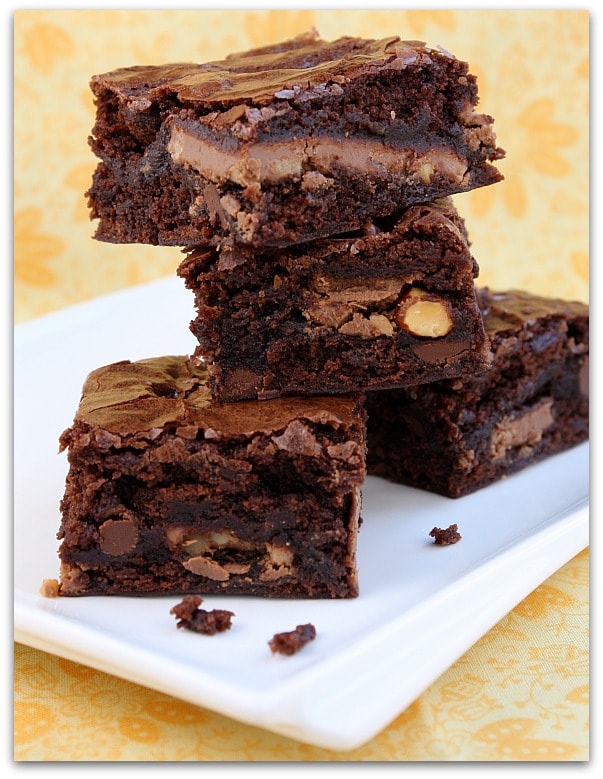 Admittedly, this is a great recipe to make when you need a quick and easy dessert. I enjoyed these brownies, but I could still detect that it was a boxed mix. Though I've never been one to refuse a boxed mix brownie, I have a brownie recipe that I claim is better than Paula's. If there were a showdown with Paula Deen, I'd be all over it… and I'd challenge her to brownies. Bring it on Ms. Paula 🙂
This recipe can be found here:  Symphony Brownies
If you're looking for Symphony candy bars, I found them in my market's candy aisle.  I used large-sized bars and broke them up into little pieces.  If you don't have access to Symphony bars in your part of the world, try using another type of candy bar that has almonds and toffee in it.