Potato Soup with Bacon
Great soup to make for a crowd- for a holiday gathering or get-together with family or friends:  Potato Soup with Bacon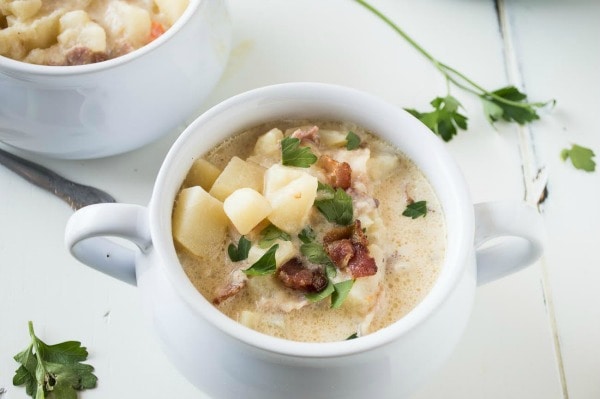 This is a creamy, wonderful soup.  Kids will love it too.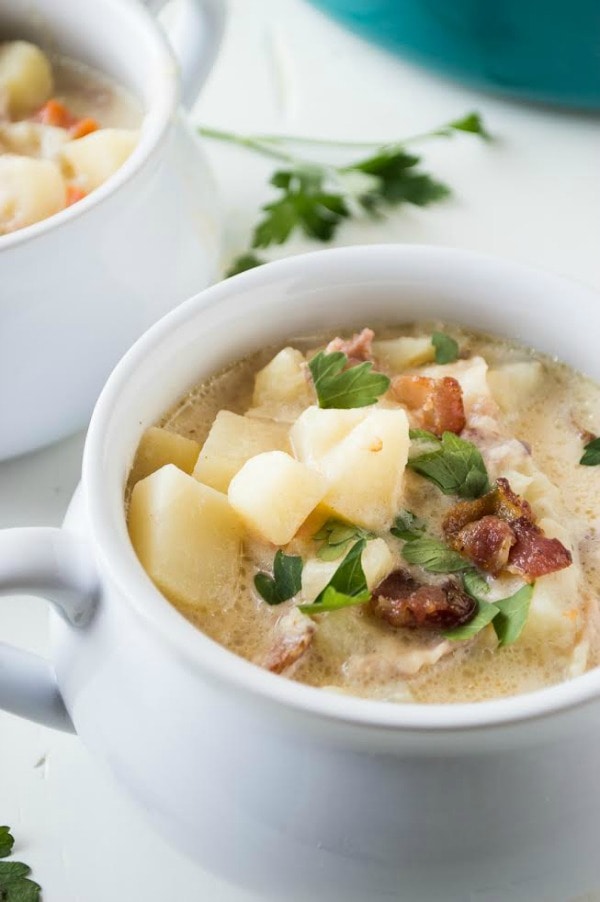 Potato Soup with Bacon
Yield:
14 servings (3 1/2 quarts)
Prep Time: 20 minutes
Cook Time: 40 minutes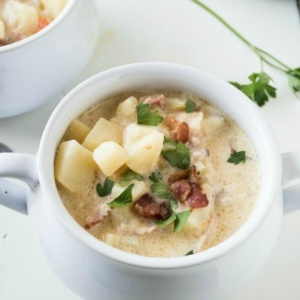 Ingredients:

3/4 pound sliced bacon, diced
1 medium onion, chopped
8 to 10 medium potatoes, peeled and cut into chunks
1 medium carrot, grated
5 cups water
One 12 -ounce can evaporated milk
2 tablespoons butter
1 1/2 tablespoons minced fresh parsley
2 teaspoons worcestershire sauce
1/2 teaspoon ground mustard
1/2 teaspoon ground nutmeg
1/4 teaspoon salt
1/8 to 1/4 teaspoon cayenne pepper

Instructions:

In a large skillet, cook the bacon and onion; drain and set aside.
In a large pot or Dutch oven, cook the potatoes and carrot in water for 20 minutes or until tender (do not drain).
Stir in the remaining ingredients and the bacon mixture. Cook for 10 minutes or until heated through.
SOURCE:  RecipeGirl.com (via Taste of Home Holiday Recipes 2006)
Here are a few more potato soup recipes you might enjoy: