Pumpkin Doughnut Drops
Such a perfect breakfast treat to make in the fall: Pumpkin Doughnut Drops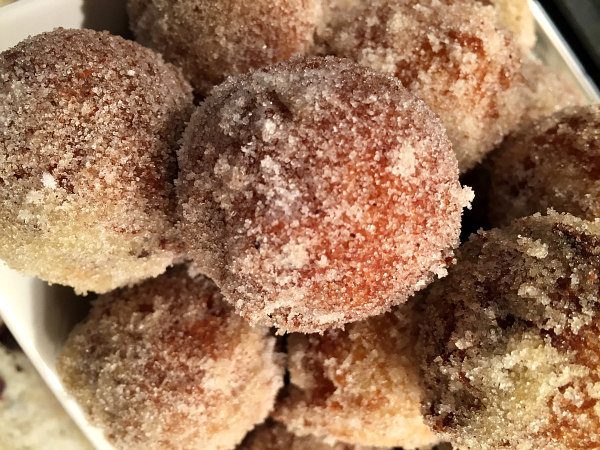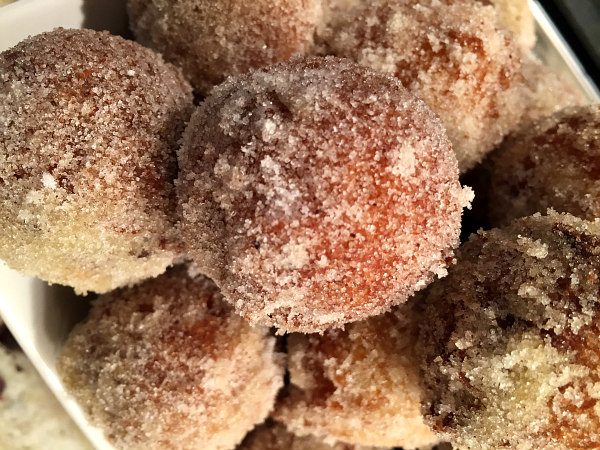 I must admit that these are a little bit dangerous.  You can never eat just one, and it's very likely you'll eat a whole bunch of them!  Hop on the treadmill… they're worth it!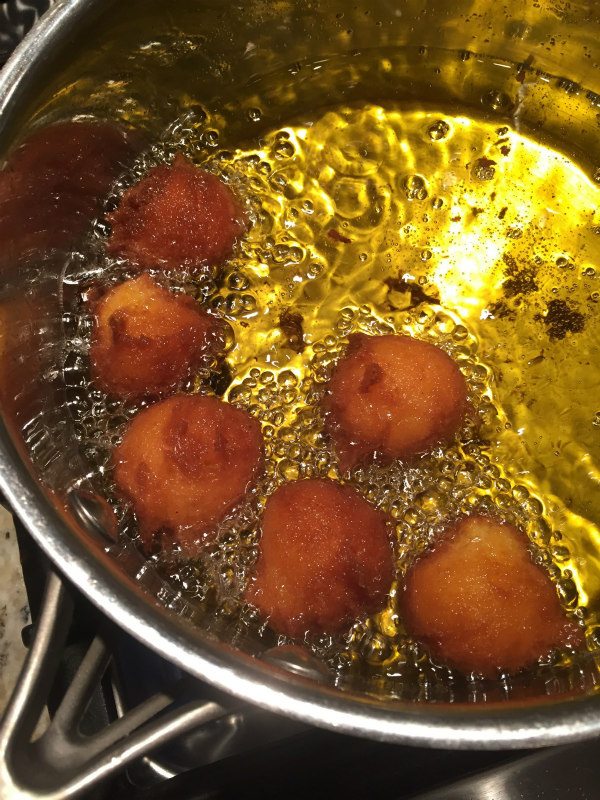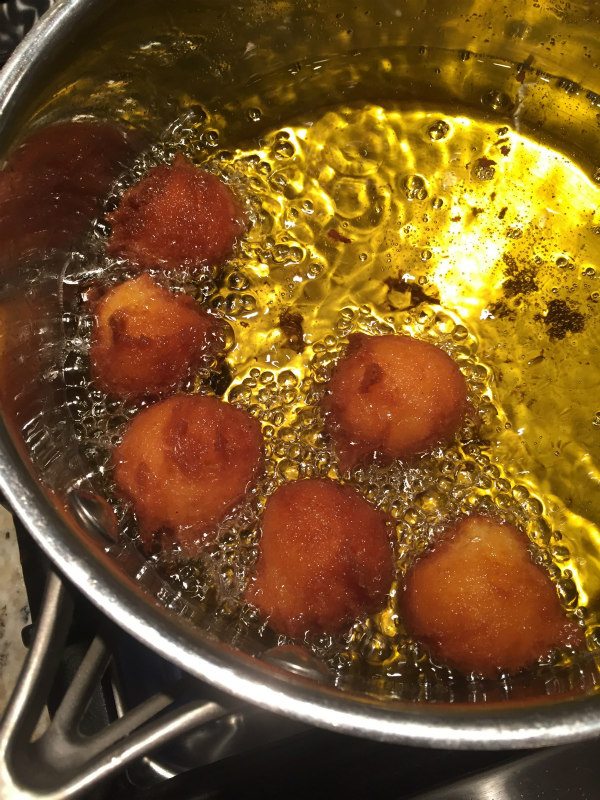 Little drops of dough are fried briefly in oil…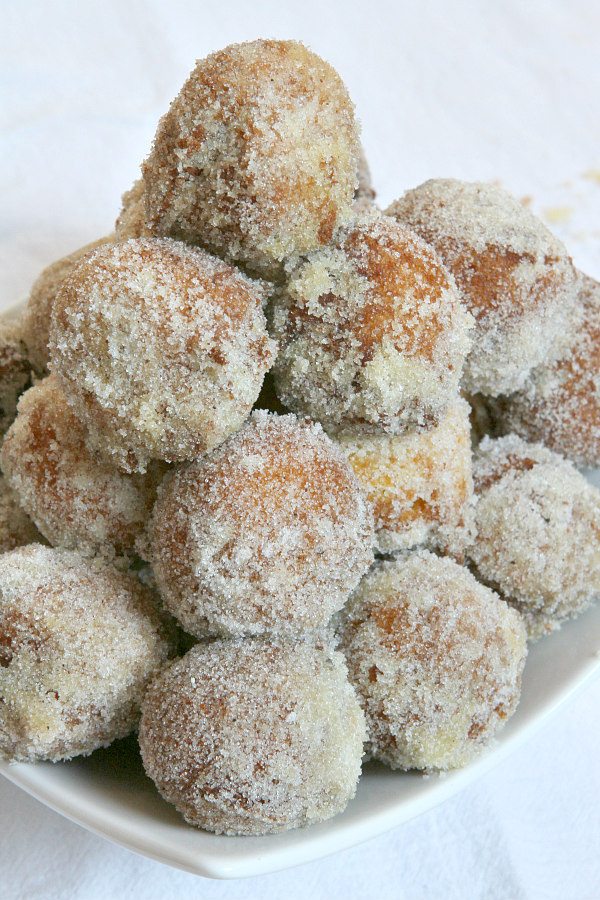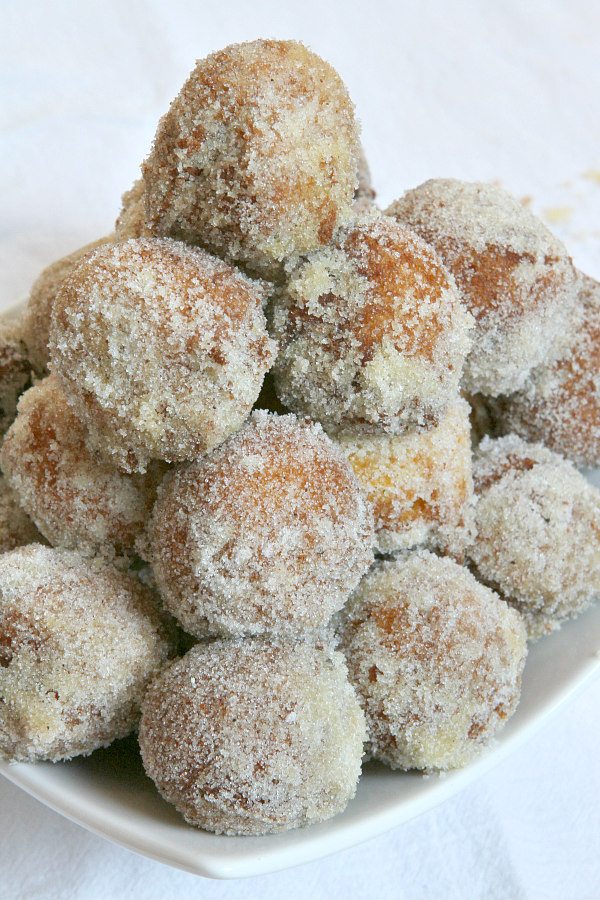 …and then they're rolled in spiced-up sugar.  They're the perfect little donut holes for the fall season!
Yield:
3 1/2 dozen
Prep Time: 25 minutes
Cook Time: 30 minutes
Ingredients:
1 large egg
2/3 cup granulated white sugar
1 tablespoon shortening
1/2 cup canned (unsweetened) pure pumpkin
1 teaspoon white vinegar
1/2 teaspoon vanilla extract
1 1/2 cups all-purpose flour
1/4 cup nonfat dry milk powder
1 1/2 teaspoons baking powder
1/4 teaspoon salt
1/4 teaspoon ground cinnamon
1/4 teaspoon ground nutmeg
1/4 cup lemon-lime soda (Sprite, 7-Up...)
oil for deep fat frying
additional sugar
Directions:
In a mixing bowl, use an electric mixer to beat the eggs, sugar and shortening. Add pumpkin, vinegar and vanilla. Combine the dry ingredients in a separate bowl; add to pumpkin mixture in two parts, alternately with the soda.
In an electric skillet or deep fat fryer, heat oil to 375°F. Drop teaspoonfuls of batter, a few at a time, into hot oil. Fry for 1 minute on each side or until golden brown. Drain on paper towels; roll in sugar while warm.
SOURCE: RecipeGirl.com (adapted from Taste of Home Best Holiday Recipes 2006)