Pumpkin Ice Cream Pie
Super easy dessert to throw together:  Pumpkin Ice Cream Pie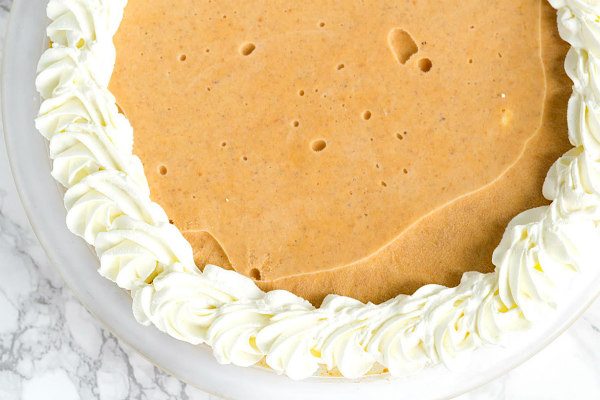 This easy ice cream pie recipe has a gingersnap crust and a spiced pumpkin ice cream filling.  It's a good way to eat pumpkin in the summer!  And it's perfectly okay to make this as a fall dessert too.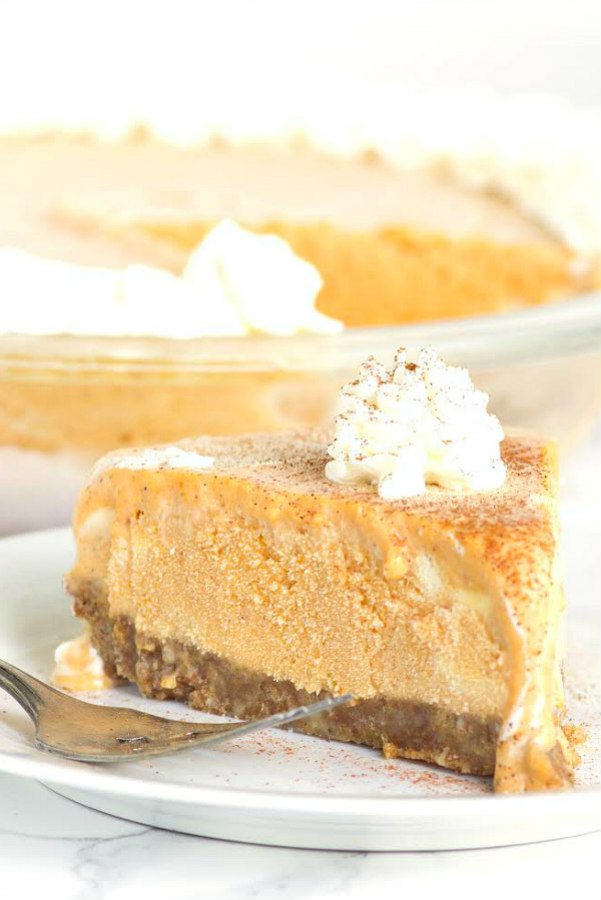 It's ice cream- themed pumpkin pie!  You'll love this delicious dessert, and it's super quick to make.
Pumpkin Ice Cream Pie
Yield:
8 servings
Prep Time: 20 minutes
Cook Time: 5 minutes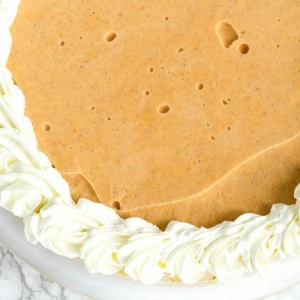 Ingredients:

CRUST:

1 cup ground pecans
1/2 cup ground gingersnaps (about 10 gingersnaps)
1/4 cup granulated white sugar
4 tablespoons (1/2 stick) salted butter, softened

FILLING:

1 cup canned unsweetened pumpkin puree
1/2 cup packed brown sugar
1/2 teaspoon salt
1/2 teaspoon ground ginger
1/2 teaspoon ground cinnamon
1/4 teaspoon ground nutmeg
1 quart French Vanilla ice cream

TOPPING:

Instructions:

Preheat the oven to 450 degrees F.
To prepare the crust: Combine the pecans, crumbs, sugar and butter. Press into the bottom of a 9-inch pie pan. Bake 5 to 7 minutes. Let cool.
In a large bowl, beat the pumpkin, brown sugar, salt and spices with electric mixer for several minutes. Stir in the softened ice cream. Pour into the crust- even out the top; freeze overnight.
Remove the pie from the freezer about 15 minutes before serving. Top with whipped cream, if desired.
SOURCE: RecipeGirl.com