Pumpkin Raisin Bars
Here's a simple recipe for spiced Pumpkin Raisin Bars: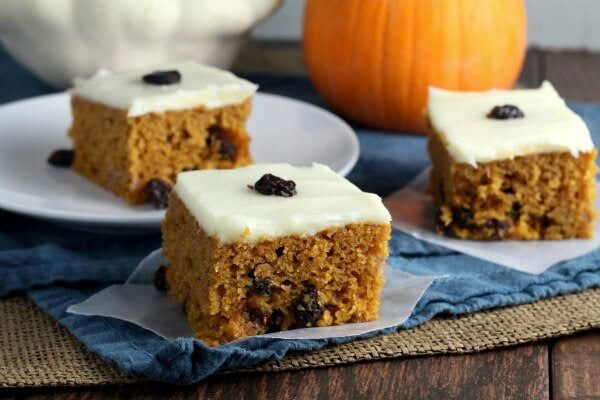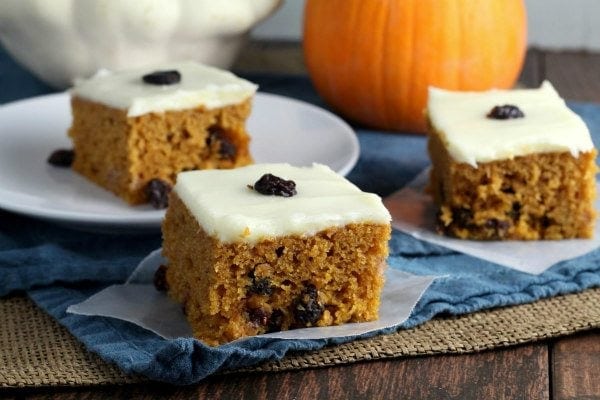 These bars are topped with a thin layer of sweet cream cheese frosting.  If you're not fond of raisins, it's okay to leave them out of the recipe!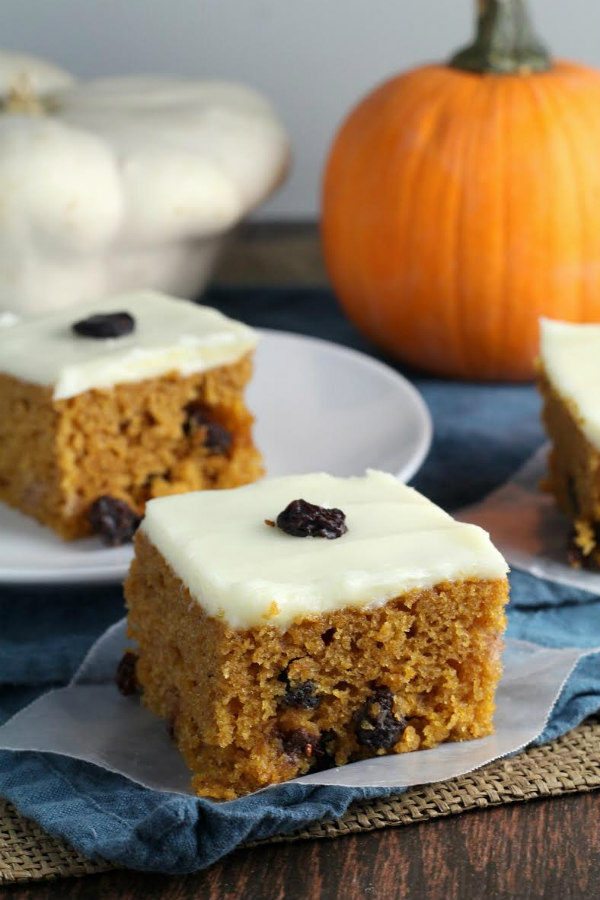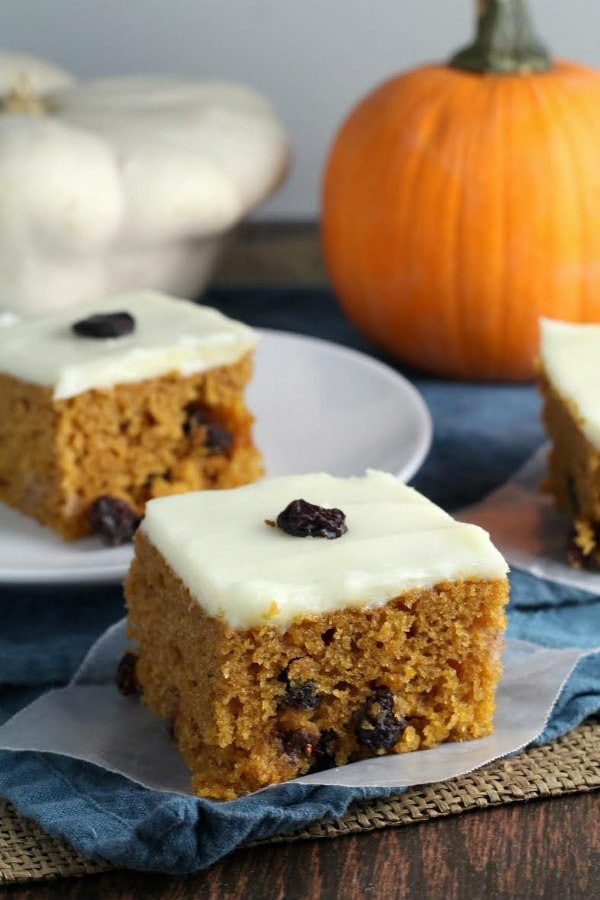 Yield:
24 bars
Prep Time: 25 minutes
Cook Time: 25 minutes
Ingredients:
BARS:
2 cups all-purpose flour
2 cups granulated white sugar
1 tablespoons ground cinnamon
2 teaspoons baking powder
1 teaspoon baking soda
1 teaspoon salt
1/2 teaspoon ground nutmeg
1/2 teaspoon ground cloves
One 15-ounce can pure (unsweetened) pumpkin puree
4 large eggs
3/4 cup vegetable or canola oil
1 cup raisins
FROSTING:
6-ounces cream cheese, at room temperature
1 cup powdered sugar
1/3 cup salted butter, at room temperature
Directions:
Preheat oven to 350 degrees F. Grease 15 1/2 x 10 1/2 x 1-inch rimmed baking sheet.
Stir first 8 ingredients in large bowl to blend. Use an electric mixer to beat in pumpkin, eggs and oil and beat until blended. Mix in raisins. Spread batter in prepared pan. Bake until toothpick inserted in center comes out clean (about 25 minutes). Cool in pan on rack.
Beat frosting ingredients in medium bowl until well mixed. Spread frosting over cake in thin layer. Cut cake into bars and serve.
SOURCE: RecipeGirl.com (Adapted from Bon Appetit )