My first book recommendations post was quite the surprising hit.  Seems people are always looking for the next great book to read.
Looking for a good book to read?  Today I've asked some of my favorite food blogging friends to share their latest great reads.   Here ya go.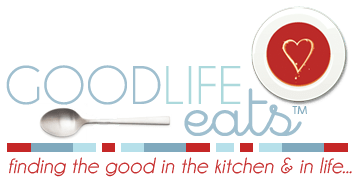 Katie from Good Life Eats recommends:

Matched
by Ally Condie- If you're a fan of The Giver, you'll also enjoy Matched. Cassia grows up in a world where nothing is left to chance. The Society calculates each choice for her – what she will eat, her future job, and her husband – thus removing "user error" from the equation. Every choice is optimized for the best possible results and no one questions this method, until there's a mistake in Cassia's Match for husband. When she plugs in her microchip two faces are revealed rather than one: her lifelong best friend and another boy. Does she follow The Society's plan for her or rebel against their predetermined life to seek her own path?  Look for a second book in the series later this year.
Graceling
by Kristin Cashore-  A world of adventure (and a bit of romance too!) where people are born with special abilities called "Graces." Those born with Graces are marked with dual colored eyes. While some are useless talents, others  offer the bearer extraordinary powers. Katsa is both blessed and cursed with the ability to fight, and kill if needed. As the manipulative king's niece she lives a life of privilege but only if she uses her Grace to do his twisted bidding.  When she meets Prince Po, an unexpected ally, she has no idea that she'll learn the truth about her Grace or a buried secret that could destroy all seven kingdoms with a single word.  After Graceling, read the book's prequel, "Fire."
Wither
(The Chemical Garden Trilogy) by Lauren DeStefano- Rhine Ellery's world has been destroyed by genetic engineering. After scientists attempt at perfecting humanity by ridding the world of disease, cancer, and illness is proved a failure, the lives of future generations have literally becoming a ticking time bomb. Men live to age 25 and women only to 20. In order to maintain the population in their poverty-stricken world, girls are shipped off as young as 13 to marry and have children with eager husbands. For Rhine that means being thrust into a posh life with Linden Ashby against her will. Though she lives in a gorgeous Flordia mansion with her two sister wives and is treated like royalty, she longs to escape back to reality with her twin brother.  Book two in The Chemical Garden Trilogy is set for an early 2012 release.


The Island
by Elin Hilderbrand. I loved this story because it was about a mother, her 2 daughters and her sister. I've grown up in a similar foursome of my mother, aunt and cousin, so it was especially fun to read.
Night Road
by Kristen Hannah. I have been a longtime fan of Hannah's books, but this one reeled me in immediately and I finished it in less than 24 hours at the beach this summer. I loved the underlying themes of friendship, family and forgiveness.
Maine
by J. Courtney Sullivan. This book was about a complex family who spent summers in Maine for decades. It really hit home with me because my family has vacationed similarly in Michigan on the water for decades, so I felt that I could relate. Great story about family and love.


The Hunger Games by Suzanne Collins: I'm going to be honest, when I read what this was about I wasn't really sure what to think, but I loved it. It's definitely not "real world". The story takes place in a future, kind of demented version of North America, where the "government" – in their way of keeping their people in line – holds an annual event, called the Hunger Games, where a boy & girl from each "district" are chosen to fight until the last one is standing (literally…to death). The characters really hook you in this story. You become attached to them and root for them. It was a great, quick read for me and I'm ready for the next one in the series.
Sarah's Key: It took some time for me to process this book. I don't usually read "heavy" stories like this but this one I really enjoyed. It's partly historical, but bounces back and forth 60 years as the main character- a journalist – uncovers a tragic and disturbing story of a little girl's life during a time where Jews in France were secretly taken away (during the Holocaust era). The journalist's life begins to unravel at the same time she is learning of this young girl's life unraveling. Both women in the story portrayed great strength, in their own ways. Though sad, it was a great eye-opening read.
Garlic and Sapphires: The Secret Life of a Critic in Disguise: I have a confession, I'm a "foodie" and I had no idea who Ruth Reichl was before this book. If you don't know either, don't feel bad. She was a restaurant critic for The New York Times and this book is about her time there. I loved it. Ruth's humor cracked me up, I loved how she transformed herself into disguise as she visited the restaurants she was critiquing, and of course I loved reading about the food.

Kristin from Dine & Dish recommends:

Those Who Save Us
by Jenna Blum- This was a haunting book about the relationship between the Jews and Germans during the Holocaust, specifically a young 18 year old Jewish girl and a German soldier. It's a story of love, loss, deception and secrets. I couldn't put it down!
Bird by Bird
– Some Instructions on Writing and Life
by Anne Lamott- As someone who makes their living as a freelance writer and photographer, Anne Lamott's humorous yet inspirational book was a turning point for me when looking at the creative process. Her words and methods inspired me and gave me specific techniques to try when writing.
The Last Child
by John Hart- This book isn't my typical genre, but I couldn't put it down and have now picked up more books by this same author. This is the story of a brother who continues a search for his kidnapped / missing sister. This is a mystery that will keep you on the edge of your seat and you won't want to put the book down.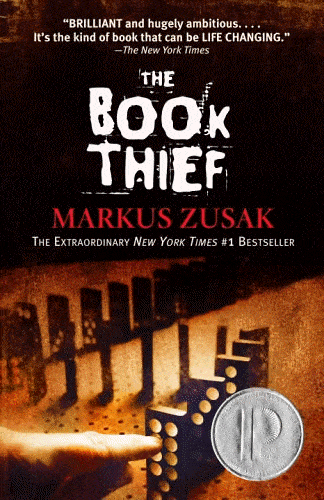 And my pick of the moment… (currently reading): The Book Thief by Markus Zusak- I actually picked up this book for my son at the library the other day (in the young adult section), but I had heard so much about it and others had recommended it to me.  So now I'm reading it instead of my son!  I'm enjoying it so far.  It caught me a little off-guard at first, since "Death" is the narrator.   It takes place in the World War II-era and tells the story of Liesel Meminger from the time she is taken, at age nine, to live in Molching, Germany, with a foster family in a working-class neighborhood of tough kids, acid-tongued mothers, and loving fathers who earn their living by the work of their hands. The child arrives having just stolen her first book–although she has not yet learned how to read–and her foster father uses it, The Gravediggers Handbook, to lull her to sleep when shes roused by regular nightmares about her younger brothers death. Across the ensuing years of the late 1930s and into the 1940s, Liesel collects more stolen books as well as a peculiar set of friends: the boy Rudy, the Jewish refugee Max, the mayors reclusive wife (who has a whole library from which she allows Liesel to steal), and especially her foster parents.
Have you read a good book lately?  Please share…