I've had many an orange carrot, and even a white carrot or two, but never have I had…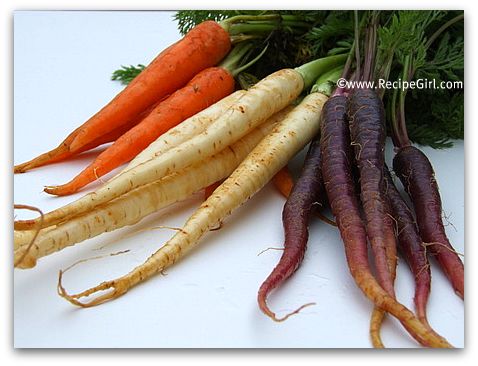 …purple carrots!! I stopped by Specialty Produce the other day to pick up a normal bunch of carrots with fronds attached. They insisted I try the white and maroon varieties too.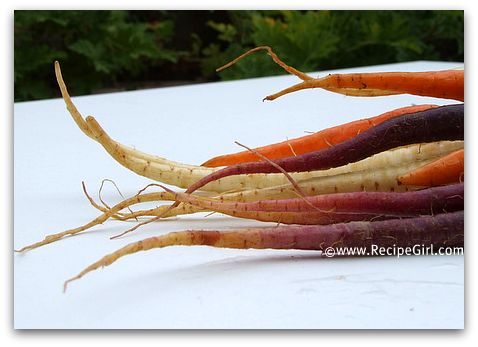 I love carrots that have that just-picked look… with their rustic texture and scraggy ends. They kind-of invite you to nibble on them, don't they?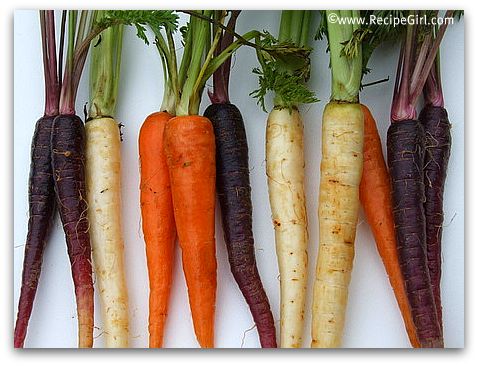 I wasn't even sure what I'd do with a boatload of colored carrots, but I was happy to bring them home and explore my options. They behaved as good subjects for photos. I decided on making Roasted Whole Carrots with Honey and Rosemary.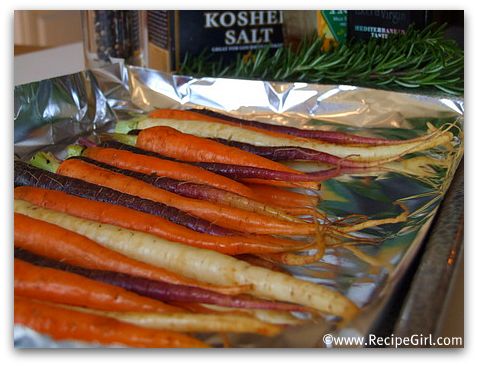 Roasting them seemed like the obvious choice. I wasn't interested in peeling them for fear of them losing their rustic charm. So I gave them a scrub and placed them on a baking sheet…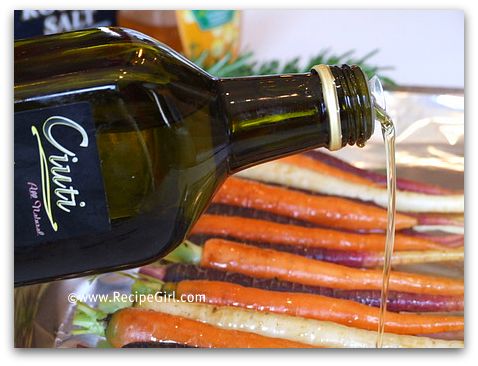 …and tossed them in a little olive oil. They roasted at 425 until tender.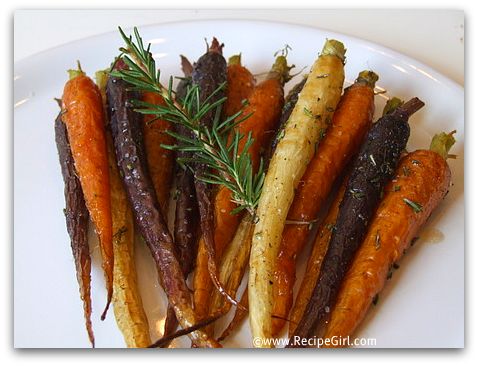 Out of the oven they were drizzled with honey and sprinkled with chopped fresh rosemary.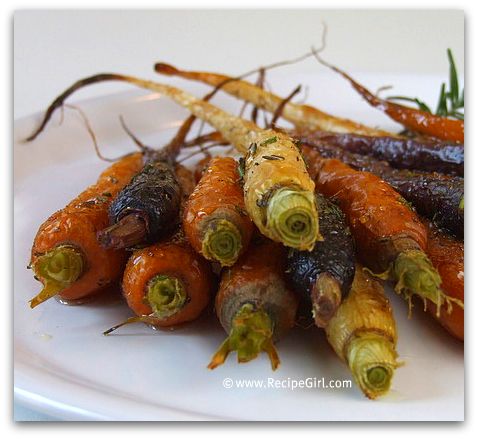 This was lunch for me on a recent cloudy & cool afternoon.  They were quite delightful with a glass of chilled pinot grigio and a hunk of French bread.  I imagine there are subtle differences in flavor between the colors, but in this recipe I was not able to distinguish any major difference in taste.  These would be perfect alongside a roast or with the rustic look that these provide, I can imagine them being wonderful for an Italian dinner party too.
This recipe can be found here:  Roasted Carrots with Honey and Rosemary