Scalloped Potatoes
Email received from a RecipeGirl reader >> "These are the best scalloped potatoes I've ever made… they tasted even better the second day! My guests loved them!"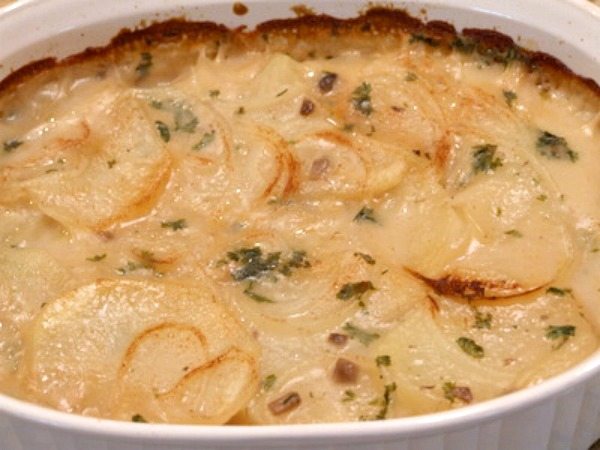 Yield:
8 servings
Prep Time: 25min
Cook Time: 1 hour 15 min
Ingredients:
One 10.75-ounce can cream of mushroom soup
1/2 cup milk
1/4 cup chopped parsley
dash of pepper
4 cups thinly sliced potatoes
1 medium onion, sliced thinly
1 tablespoon butter
dash of paprika
salt, to taste
Directions:
1. Preheat oven to 375 degrees F.
2. In a medium bowl, combine soup, milk, parsley and pepper.
3. In a large 1 1/2-quart casserole, arrange alternate layers of potatoes, onion and sauce.
4. Dot top with butter and sprinkle with paprika.
5. Cover and bake for 1 hour. Uncover and bake an additional 15 minutes, or until potatoes are tender.