Slow Cooker Tex Mex Chicken and Beans
This is great comfort food for a Sunday dinner:  Slow Cooker Tex Mex Chicken and Beans
We like to eat these as tacos!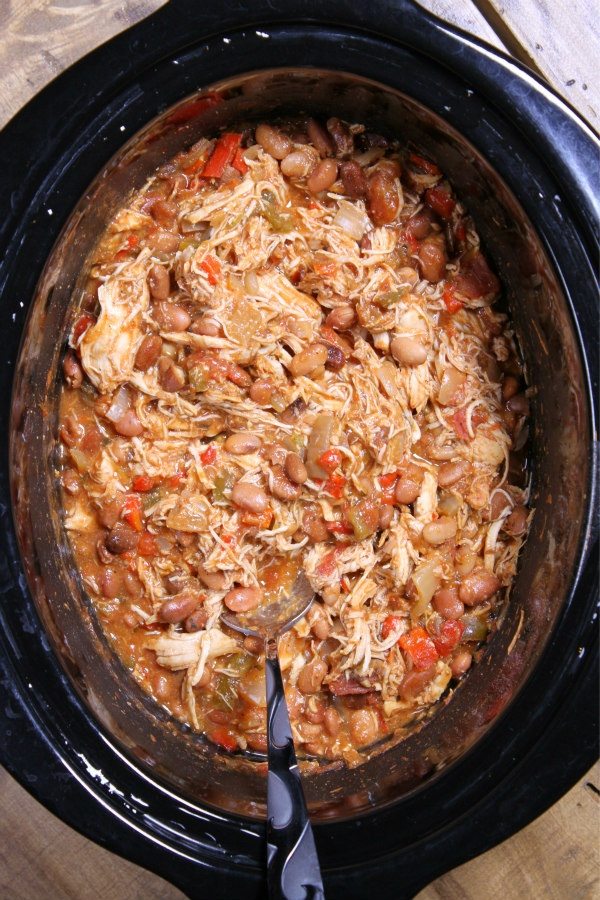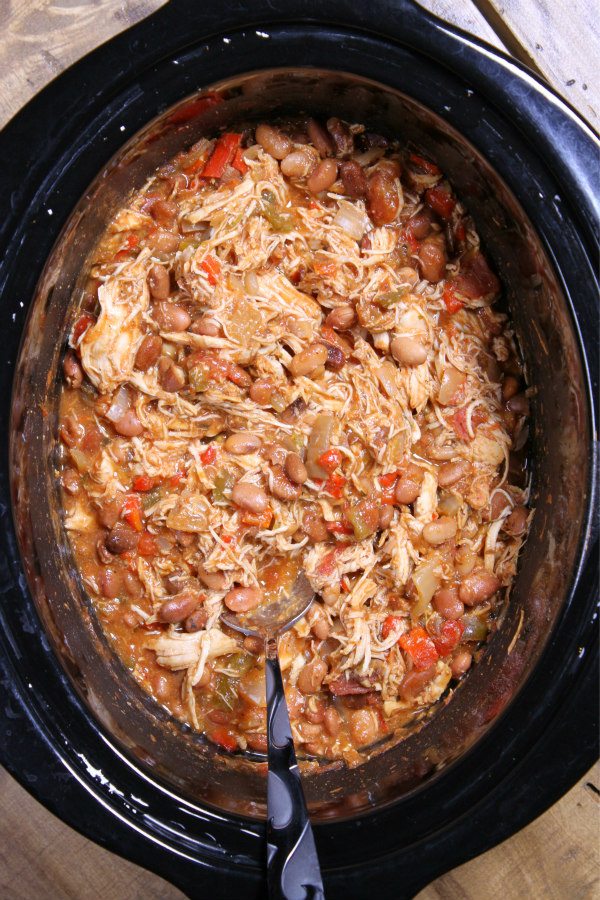 Pinto beans are cooked slow with salsa, chipotle peppers and veggies.  Chicken is added in halfway through the slow cooking process.  It shreds up nicely when done, and then you can spoon into tortillas for tacos.  Or you can also serve it over rice.
Add your favorite fixings like cheese, sour cream, tomatoes, guacamole and fresh cilantro.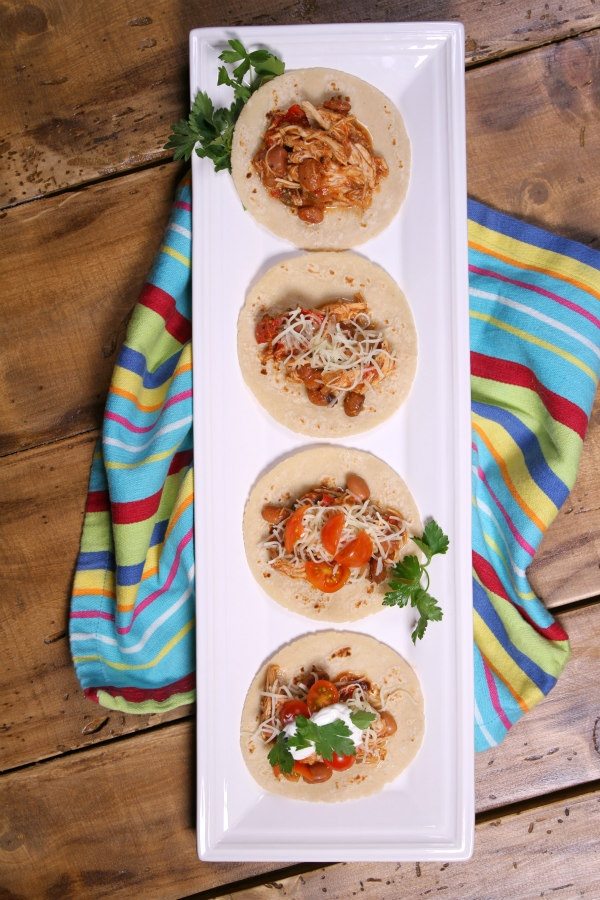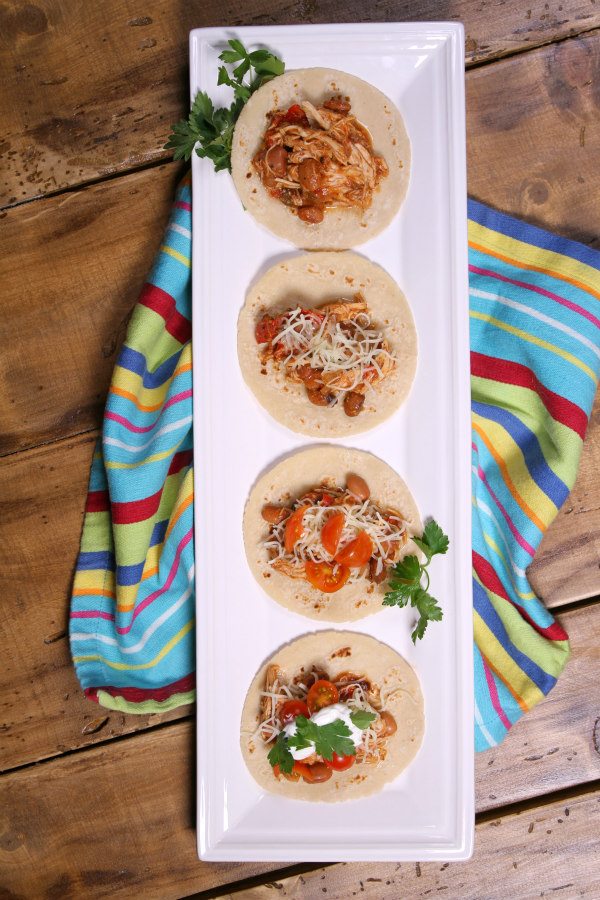 One of the first crockpot recipes I found that is worth repeating...
Yield:
4 servings
Prep Time:15 minutes
Cook Time:8 hours
Ingredients:
1 cup dried pinto beans, rinsed and soaked in water for at least a couple of hours
One 16-ounce jar mild or medium salsa
2 tablespoons chopped canned chipotle in adobo sauce
2 tablespoons all-purpose flour
1 medium red onion, chopped
1 medium red bell pepper (seeds and ribs removed), chopped
coarse salt and freshly ground black pepper
1 1/2-pounds boneless, skinless chicken
1/4 cup chopped fresh cilantro, for serving
Directions:
In a 5 to 6 quart slow cooker, stir together drained beans, salsa, chiles, flour, 1 cup water, onion and bell pepper.
Cover and cook on low heat for 4 hours.  Season chicken generously with salt and pepper; arrange on top of bean mixture, add another cup of water, and cook on low heat for 4 more hours.
Shred chicken, and stir.
Serve over brown rice, or inside flour tortillas to make tacos (not included in the nutritional information below. Garnish with cilantro and additional desired toppings.
Nutrition:
Weight Watchers POINTS per serving: Freestyle SmartPoints: 0
Here are a few more Tex Mex recipes you might enjoy: