Snickerdoodle Muffins
Here's a recipe for a most delicious variety of muffin:  Snickerdoodle Muffins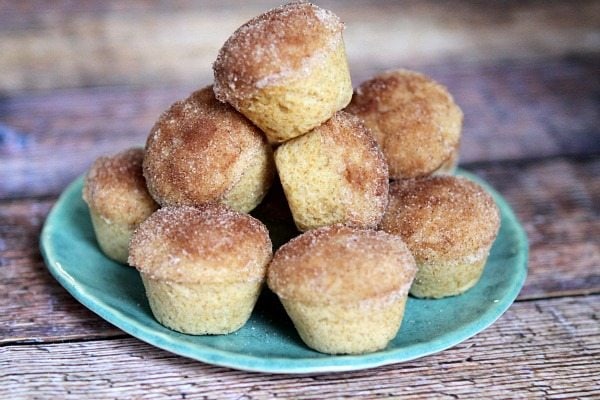 Snickerdoodles for breakfast!  Let's do it!  These are a muffin reminiscent of the flavor of snickerdoodle cookies, so in other words… they're the best muffins ever!  I seriously love snickerdoodles, so these muffins work for me.  I think they'll work for you too!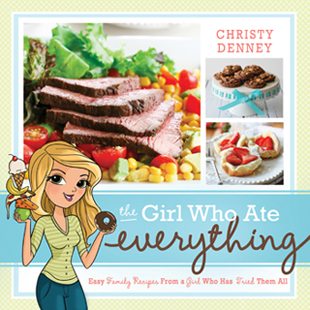 This recipe comes from a new cookbook by Christy Denney:  The Girl Who Ate Everything.  This is a great cookbook for families!  Author Denney is the mother of FIVE kids, so she's pretty darn good at coming up with family-friendly recipes.  Here are some more recipes in the book that I plan to try out on my own family:  Pizza Stuffed Mushrooms, Bubble Bread, Jelly Roll Pancakes, Island Pork Tenderloin, Nacho Beef Casserole, Buffalo Chicken Pizza, Parmesan-Dijon Crusted Chicken Tenders, Pizza Mac, Pear and Quinoa Salad, Cookie-Crusted Chocolate Chip Cake, English Toffee Cookies and Cinnamon Roll Sheet Cake.
When these guys come out of the oven, the tops are dipped in melted butter then rolled in cinnamon-sugar.  This makes them extra irresistible- especially when they're eaten while they're still warm… the best!  In this recipe, they're made as mini-muffins, but you can most certainly make them into regular-sized muffins if you wish.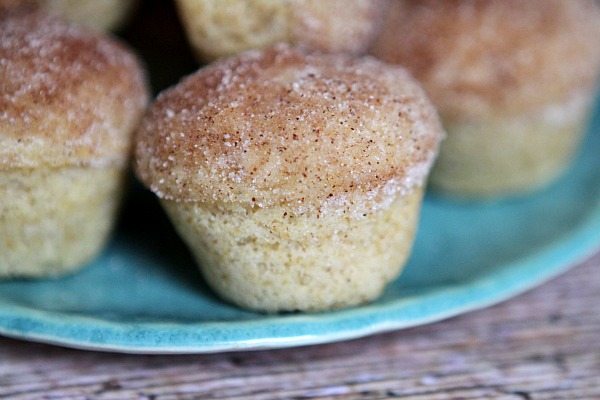 So what do you think?  Surprise the family with some snickerdoodle muffins this weekend?  You just might be highly praised and get some extra hugs if you do so!
Ingredients:
MUFFINS:
6 tablespoons butter, softened
1/2 cup granulated white sugar
1 large egg
1/2 cup milk
1 teaspoon vanilla extract
1 1/2 cups Gold Medal® All-Purpose Flour
1 1/2 teaspoons baking powder
3/4 teaspoon cream of tartar
1/4 teaspoon salt
1/2 teaspoon cinnamon
TOPPING:
1/3 cup granulated white sugar
1 teaspoon cinnamon
2 tablespoons butter, melted
Directions:
1. Preheat the oven to 350 degrees F. Spray a mini muffin pan with nonstick spray.
2. In a medium bowl, use an electric mixer to combine the butter and sugar until fluffy. Add the egg, milk and vanilla and mix to combine.
3. In a separate bowl, whisk together the flour, baking powder, cream of tartar, salt and cinnamon.
4. Add the flour mixture to the egg mixture a little at a time. Mix just until the flour mixture is incorporated. Don't overmix.
5. Fill each muffin tin 3/4 full. Bake for 9 to 11 minutes. If you're making regular-sized muffins, bake 14 to 16 minutes.
6. In a small bowl, combine the sugar and cinnamon. Remove the muffins from the tin. Dip the tops of the muffins in the melted butter and roll the tops in the cinnamon-sugar mixture. These are best served warm.
More Snickerdoodle-Themed recipes you might enjoy:
Snickerdoodle Cheesecake by RecipeGirl
Snickerdoodle Bread by Barbara Bakes
Snickerdoodle Cobbler by Cookies and Cups
Snickerdoodle Blondies by RecipeGirl