Strawberry Trifle on a Stick
Summer fair season is approaching. As in "state" fair, or "city" fair, or "small town" fair. Whatever kind of fair you have access to (and I hope you have one), you're likely to see a whole lot of bizarre foods sold on a stick. Our local San Diego County fair always has its share of stick foods. I'm not sure how they do it, but I spied deep fried butter on a stick last year. I think I'll stay conservative and go with corn dogs, or Smores, or anything else featured in Matt Armendariz' new book: On a Stick.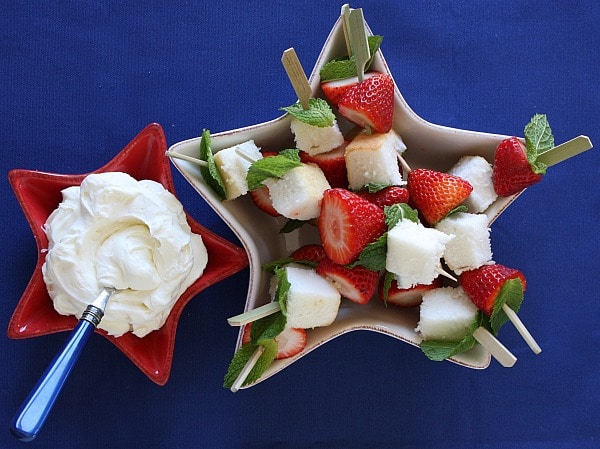 In honor of this fun, new cookbook, I've put a Strawberry Trifle on a stick. It's a simple-to-assemble recipe, and it's perfect and colorful for summer. The short skewer alternates mint leaves, strawberries and chunks of angel food cake, and it's served alongside a sweetened cream cheese whipped cream.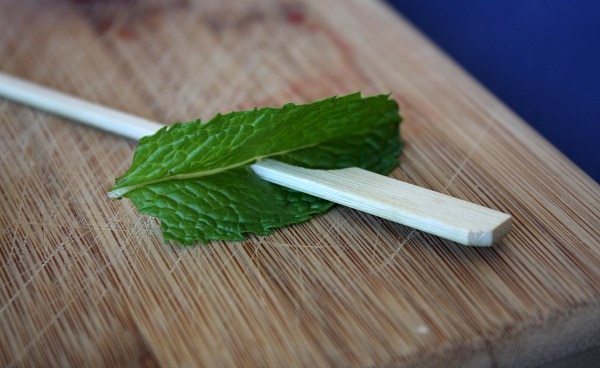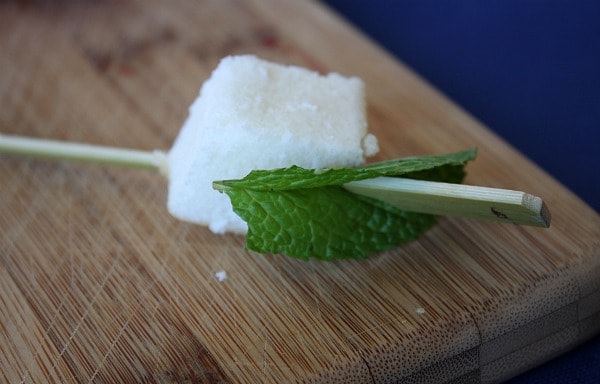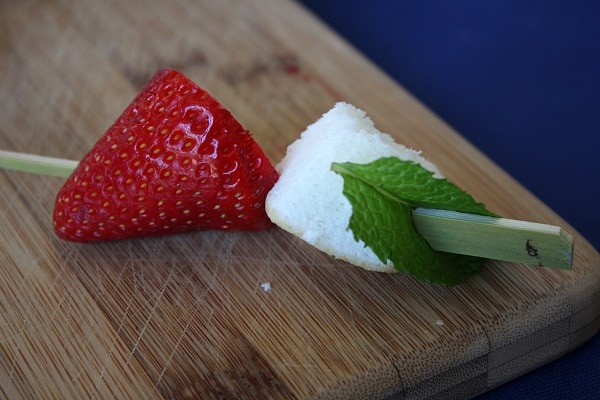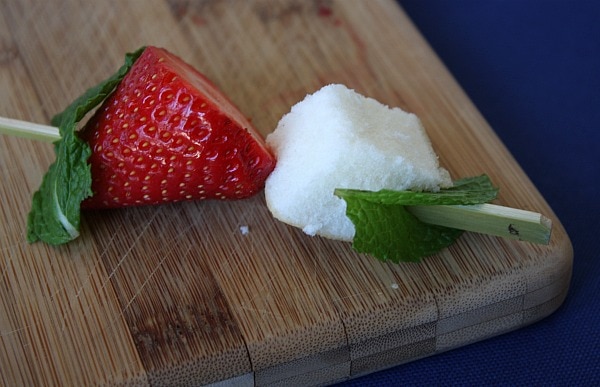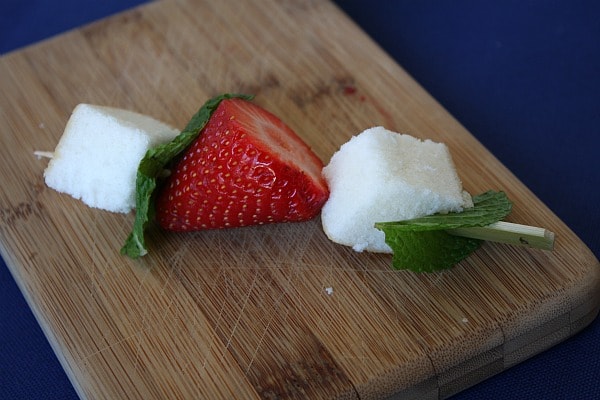 There it is- all assembled! Kids can help with this- it's easy and fun and safe.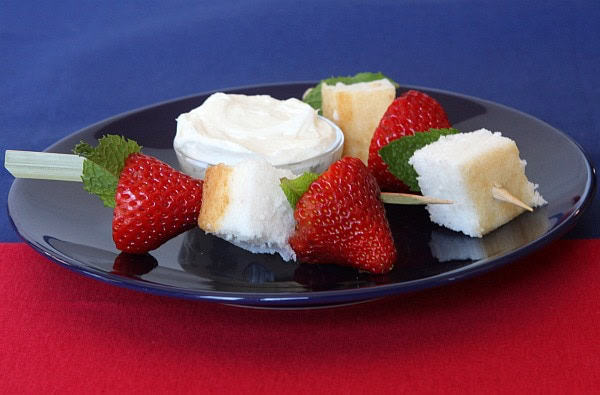 Some details: I purchased some fabulous mid-sized skewers at World Market. Use strawberries that are bite-sized. Leave mint leaves out if you'd like. And if you're making these for Memorial Day or July 4th, go ahead and sprinkle some blueberries in and around your platter to make it red, white and blue.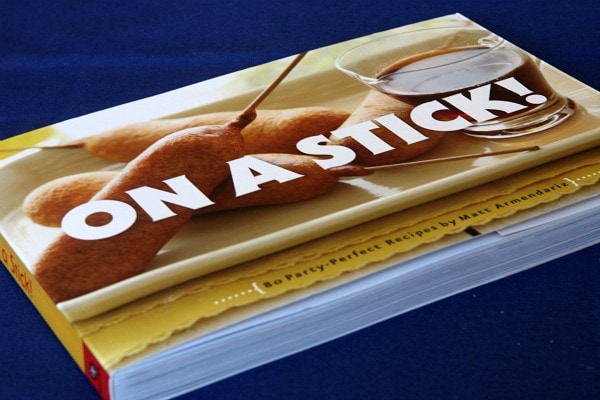 Here's Matt's book, in all its fabulousness. I can just imagine the creative thought process that went into testing out various things that might work on a stick. There are photographs of every single recipe in this book. I just love it. And you'll love it too. Check this out…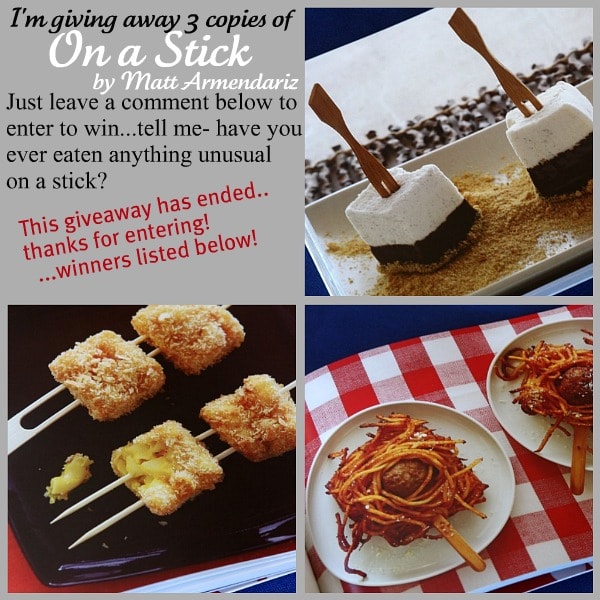 Pictured above: S'Mores on a Stick, Deep-Fried Macaroni & Cheese on a Stick, and yep… that's Spaghetti and Meatballs you're seeing there. Crazy, huh? That's why this is such a great book. So different, and so unique and so creative. Congrats to Matt for putting something out there… that isn't the same 'ol same 'old 🙂 This giveaway is now closed.  Randomly selected winners are commenters # 8, 15 and 109.  Congratulations!
Here's a fun way to serve up a strawberry trifle- on a stick!
Yield:
20 skewers
Prep Time:25 min
Ingredients:
20 mid-sized skewers
40 mint leaves
40 bite-sized chunks of pound cake or angel food cake
40 bite sized strawberries, tops cut off
1 (8 ounce) tub whipped cream cheese
1/2 cup powdered sugar, sifted
1 cup heavy whipping cream, whipped
Directions:
1. Assemble skewers- string mint leaf, cake cube, strawberry, another mint leaf, and then another cake cube. You can also alternate and put two strawberries and one cake cube on some of the skewers, if you'd like.
2. Prepare whipped cream- In a medium bowl, whisk together cream cheese and powdered sugar. Fold in whipped cream.
3. Serve Trifle Skewers on a platter along with a bowl of the sweetened whipped cream.