Here we go again!  > More stuff I've gotta share and you've gotta see: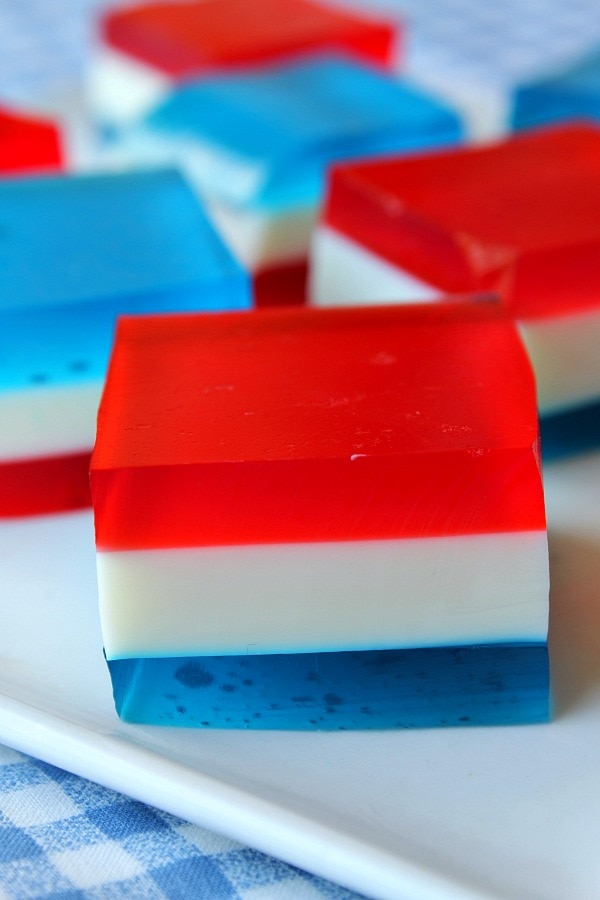 Here's the recipe I'm sharing on Parade.com this week:  Red, White and Blue Finger Jell-O.  I've been making these little treats for years now, and they are always, ALWAYS a bit hit at a 4th of July party.  You can pick them up and eat them, and everyone just ooohs and ahhhs at the festive layers.


Google Reader…is leaving us. For those of you who follow by email or just stop by on various days of the week to check in, you are fine and nothing will change. For those of you who follow RecipeGirl via RSS feed and use Google Reader to do so…it's probably best to switch over to another feed reader in the next few days to avoid losing all of your blog subscriptions! Some Google Reader alternatives that I've tried out are Bloglovin and Feedly. They both have easy options for transferring all of your subscriptions from Google Reader.  I'm using BlogLovin, but I've heard that people are really happy with Feedly too.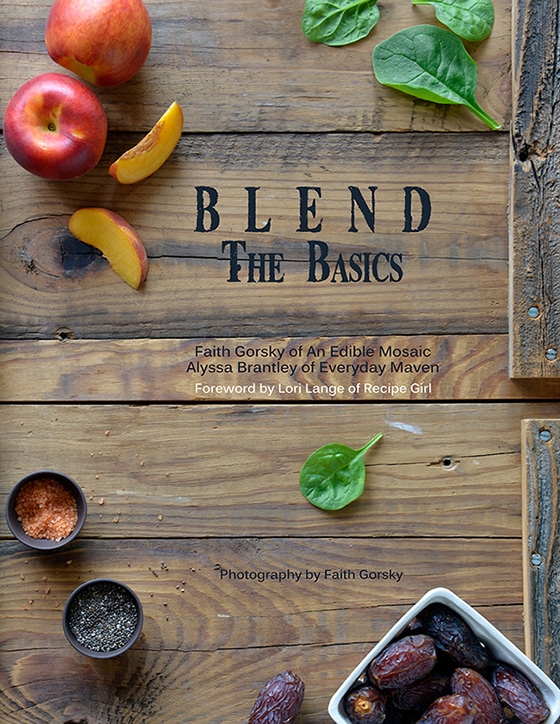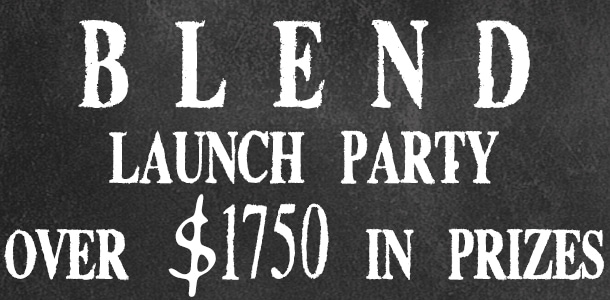 Smoothie lovers!!! > here's an e-Book you need to pick up: BLEND: Artisanal Smoothies for Food Lovers by Faith Gorsky and Alyssa Brantley.  BLEND actually comes in two e-books- the first e-book is Blend: The Basics, which gives tons of tips and tricks to help you make the most of your smoothies, including how to wash fresh produce, flash-freeze fruit, make sure your smoothies come together as quickly as possible without sacrificing their artisanal flavorn (it's FREE to download through July 5th).  The second e-book is called Blend: Artisanal Smoothies for Food Lovers, Summer Volume 1!  It's a compilation of 25 summer and fall-themed smoothies (each with its own full-page color photo!), such as Gingered Apricot, Minted Strawberry Melon, Vanilla Fig, and Concord Grape + Greens. BLEND smoothies have a balanced flavor profile, whether it's achieved through just a few super fresh simple ingredients, or a well-thought out combination of a pinch of spice and a dash of extract. You probably already have many of the pantry staples on hand, and if not, they can all be easily found in any health food store, as well as most regular grocery stores. Not only are all BLEND smoothies made with clean, easy-to-find ingredients, but they are also dairy-free, gluten-free, and vegan in most cases!  The second fabulous e-book is just $9.99 – for more info and purchase info, go > HERE.
The authors of BLEND are giving away over $1750 worth of smoothie-related prizes – there are 31 winners for the giveaway, there are multiple ways to enter.  You can enter for a chance to win > HERE.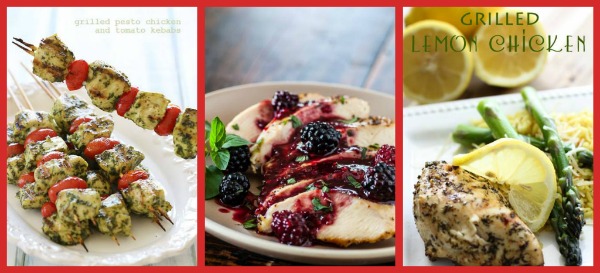 It's summer, and that means lots and lots of grilling, right?  Here are three grilled chicken recipes I've spotted on the blogs recently that look really great.  Try them out and let me know:
Grilled Pesto Chicken and Tomato Kebabs by SkinnyTaste
Grilled Chicken with Blackberry Sweet and Sour Sauce by Steamy Kitchen
Grilled Lemon Chicken by Chef in Training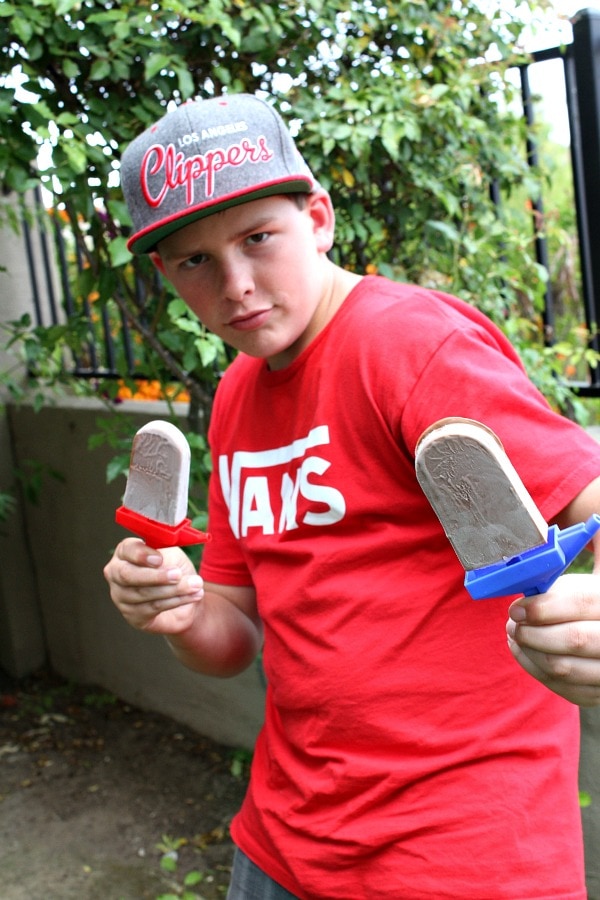 My 12 year old, seemingly super-cool skateboarding ninja son is sharing Homemade Fudgsicles on his RecipeBoy blog this week.  He'd like you to come on over and see how he made them, and he'll tell you how darn good they were (I wanted to drink them before they were frozen!)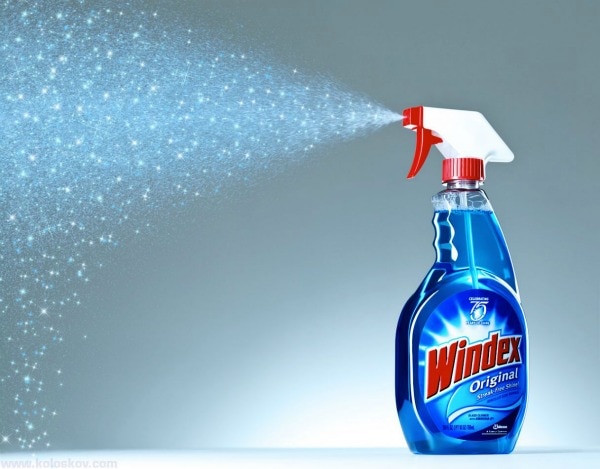 On our move from San Diego to the Sierra Mountains a couple of weeks ago, I was letting Martha Stewart radio entertain me on our 9 hour drive.  She shared that the absolute best way to clean stainless steel appliances (like a refrigerator) is Windex. I've had a stainless steel refrigerator for the last 10 years and I had NO IDEA.  She shared that most cleaners made specifically for stainless have a greasy base to them, so fingerprints show up immediately.  Apparently, Windex is much better!  I can't wait to try it out.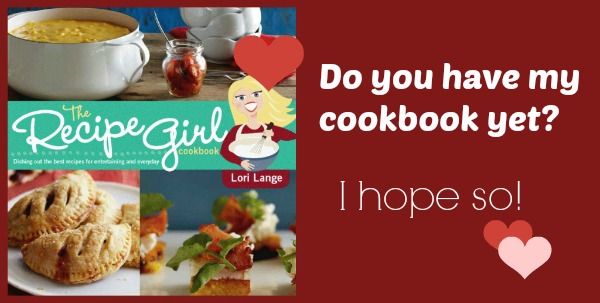 For the hold-outs, the stragglers, the skeptics (not you!), and the procrastinators… my book can be found at Barnes & Noble, if you're the type that likes to walk into a bookstore and browse.  And it can also be snatched up on Amazon.com.  My hope is that you'll cook and bake from it until the pages are dog-eared and tattered, and I hope your family gets as much joy out of the recipes as we do.
Until next week… that's all the gossip I can muster… !