Here's another edition of Stuff I've Gotta Share and You've Gotta See…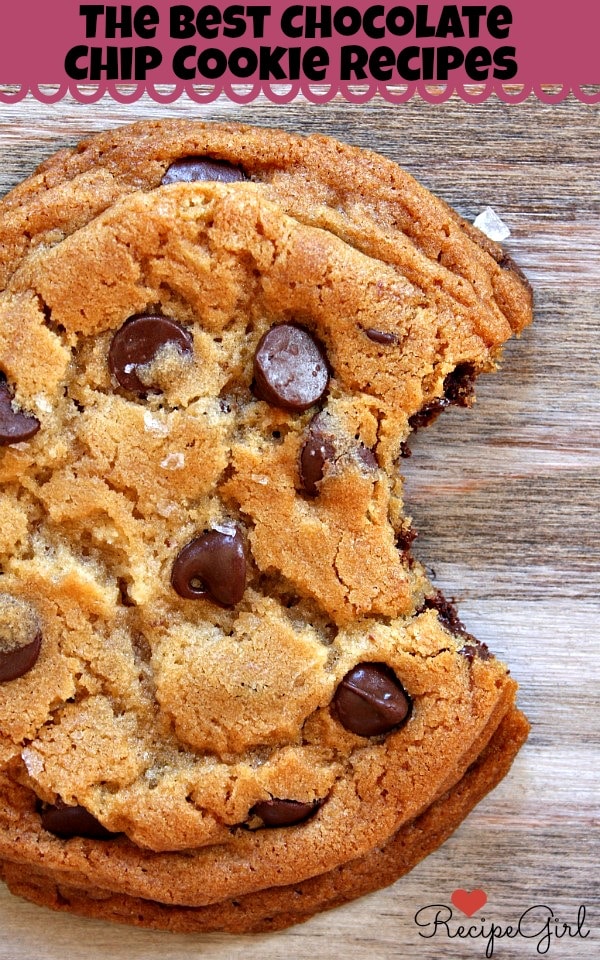 Here's what I'm sharing on Parade this week:  The Best Chocolate Chip Cookie Recipes!  I searched high and low for the best chocolate chip recipes in the land (chewy, soft, crispy, stuffed, vegan, gluten-free, dairy-free and more), and I'm sharing all of those with you.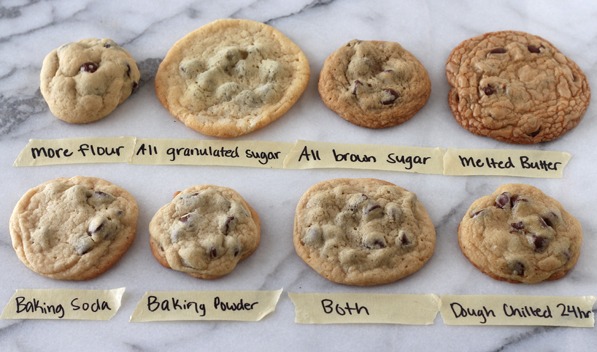 Just because we're already talking about cookies, I need to share this awesome post that my friend Tessa wrote on her blog, Handle the Heat:  The Ultimate Guide to Chocolate Chip Cookies.  She did some rather awesome experimenting with varying ingredients in a basic chocolate chip recipe, and she is sharing the results with us.  Check out her post for details on the results.  Fascinating.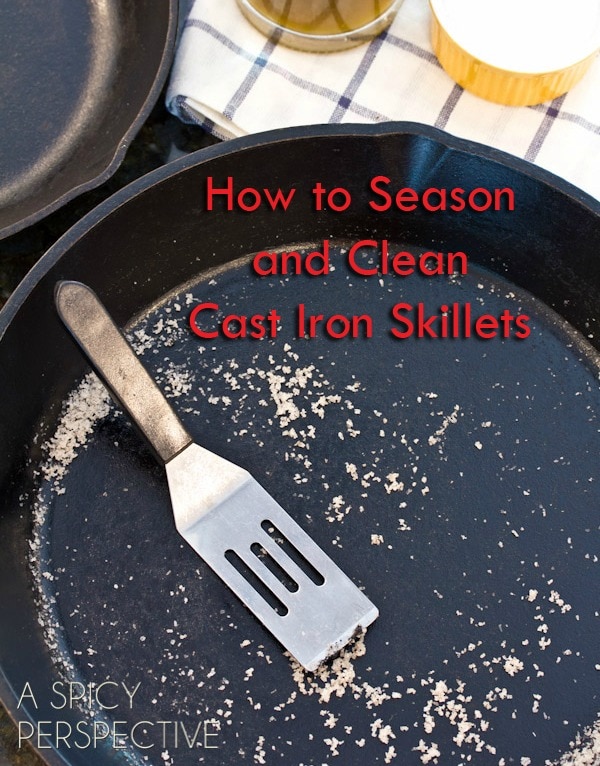 I have several cast iron skillets, and I'm embarrassed to admit that I've never known how to properly take care of them until now!!  Sommer from the blog- A Spicy Perspective wrote up a terrific how-to on How to Clean a Cast Iron Skillet.  I'm so grateful for her post!!  Georgia Pellegrini also wrote about caring for cast iron this week and shared a well-done VIDEO:  How to Clean Cast Iron.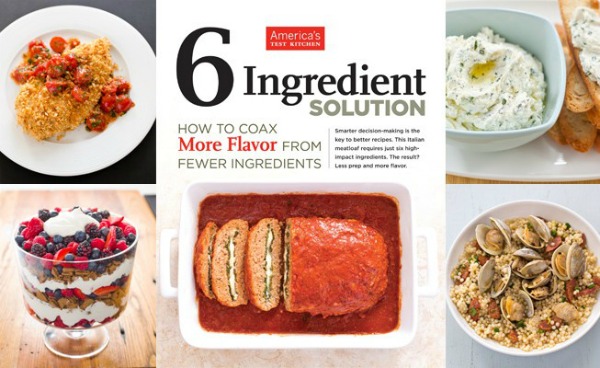 I just ordered this cookbook from Amazon:  America's Test Kitchen- 6 Ingredient Solution.  There are a lot of busy nights coming up with school starting and my son playing two sports, so I'm loving the idea of some simple dinner ideas!!  I also figure it'll also be a good one for my 12 year old to cook from and share recipes on his blog.  There is a review of this book on the blog- Aggie's Kitchen, and she's offering a giveaway of the book too!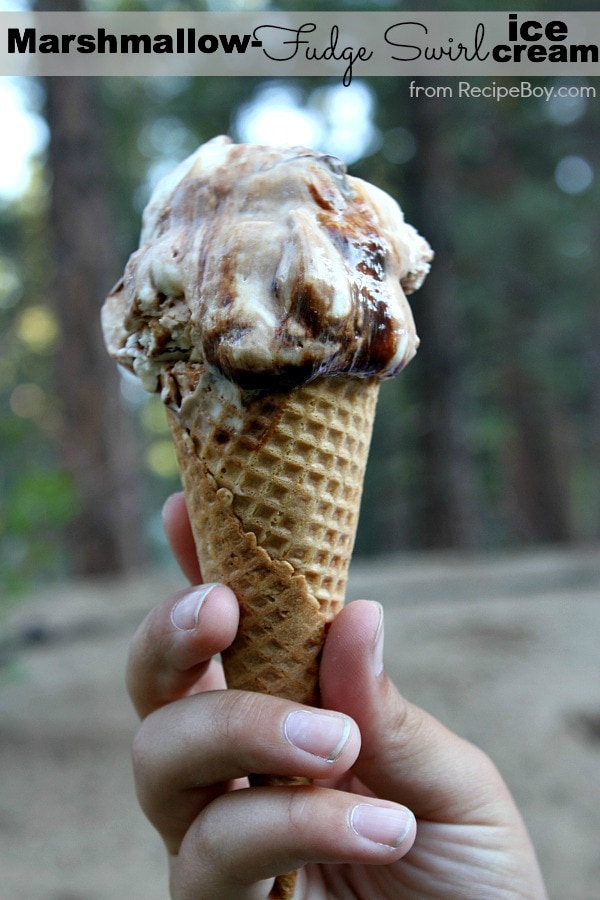 So speaking of my RecipeBoy… here's the latest recipe he shared on his blog:  Marshmallow- Fudge Swirl Ice Cream.  IT'S SO GOOD!!  He's starting 7th grade at a new school in a new city with all new friends next week, so I'm crossing my fingers and toes that it all goes well!!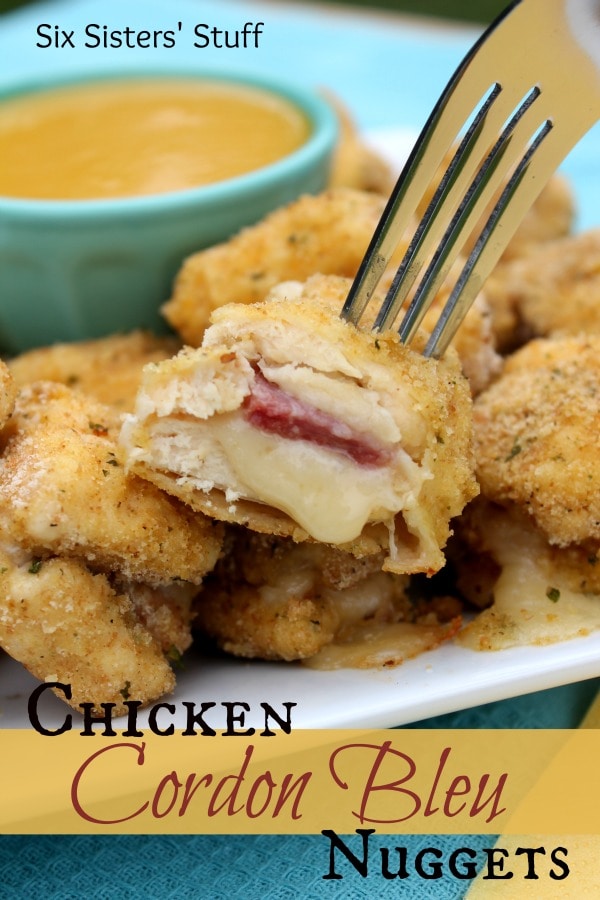 Here's a delicious version of homemade chicken nuggets I spotted this week:  Chicken Cordon Bleu Nuggets by the blog Six Sister's Stuff.  I know my boy would eat these, and I'd happily make them for him over giving him the frozen stuff.  Do they look good to you?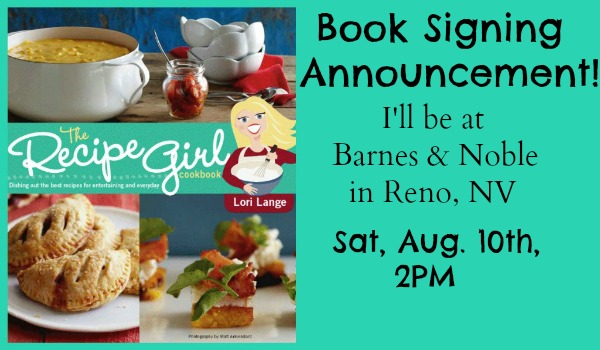 I'm so excited to have my first book signing for The Recipe Girl Cookbook!   It's in Reno, Nevada- at Barnes & Noble, at 2PM.  I'm hoping to see all of my Reno/Tahoe/Carson City friends and RecipeGirl readers this Saturday!  Would you like to see me at a book signing in a city near you?  Let me know… I'm thinking about possibly arranging a few more signings this fall.
Just because my good friend Kristen from the blog- Dine and Dish told me the other day that she had never, ever seen the video trailer for The Recipe Girl Cookbook, I thought others may have missed it too.  Here it is.  Just click to view and learn a little more about me and my book.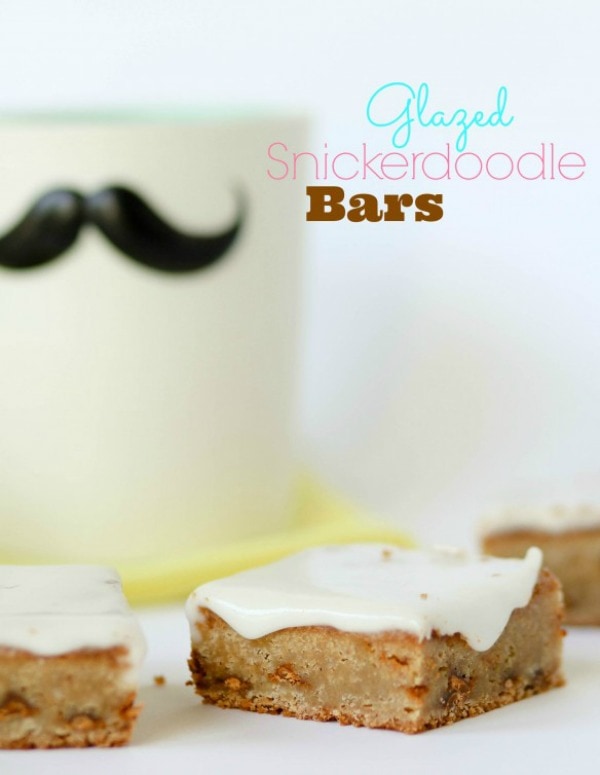 Speaking of The Recipe Girl Cookbook, my friend Kristan of the blog Confessions of a Cookbook Queen shared one of my recipes this week (with a twist of added icing):  Glazed Snickerdoodle Bars.  She's also giving away a copy of my book, so check out her GIVEAWAY and enter for a chance to win!
That's it for this week, my friends!