Here's some more Stuff I've Gotta Share and You've Gotta See!
It's totally still the middle of BURGER SEASON, right?  Labor Day weekend is ahead, NFL football is starting soon, and it's still warm enough outside for grilling!  On my Parade Magazine post this week, I shared 5 IMPRESSIVE BURGER RECIPES that you'll want to check out.  Including this Blue Cheese and Bacon Stuffed Burger (pictured above from the blog, Can You Stay for Dinner?)  I want to make all of these burgers, and it was an awesome post to do research for since I got to spend time beefing up my PINTEREST MOUTHWATERING BURGERS BOARD.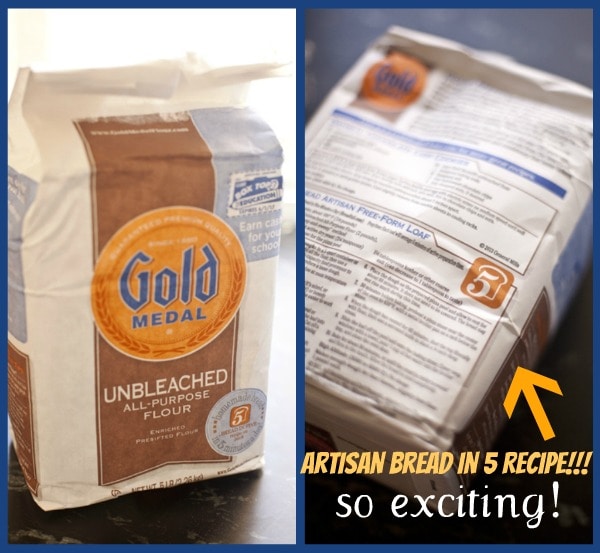 Next time you're at the store, take a peek at the back of the Gold Medal Flour bags to see if your market is carrying the bags with the Artisan Bread in 5 Minutes a Day recipe on the back.  I'm so excited for Zoe and Jeff– the creators of the recipe!  What a neat partnership they've created with Gold Medal, and a terrific way to get that fabulous recipe into everyone's hands.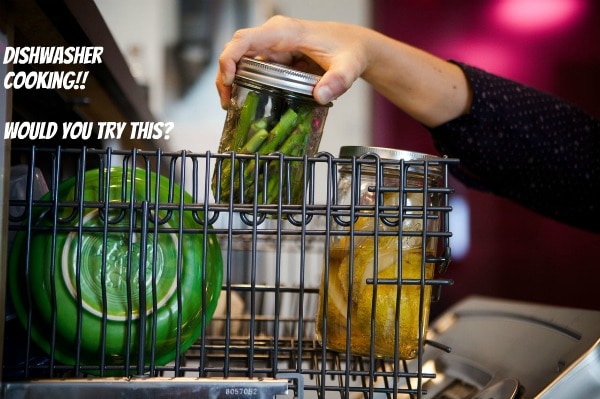 I'm pretty sure this has been around for a while, but have you heard of DISHWASHER COOKING??  It's seems pretty crazy, and I'm not sure I'd do this myself… mostly because… WHY??  People are baking potatoes, steaming vegetables and even cooking salmon sealed in foil packets.  Is it a gimmick?  Maybe.  Though there are even YouTube videos showing you how to cook in the dishwasher.  Crazy stuff.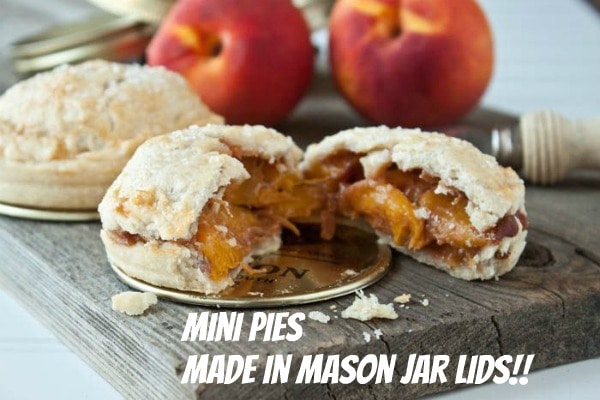 This is the most adorable thing I spotted on the blogs this week:  Making Mini Pies using Mason Jar Lids.  How cute is that?!  These are Spiced Peach Pies from the blog- Dessert for Two.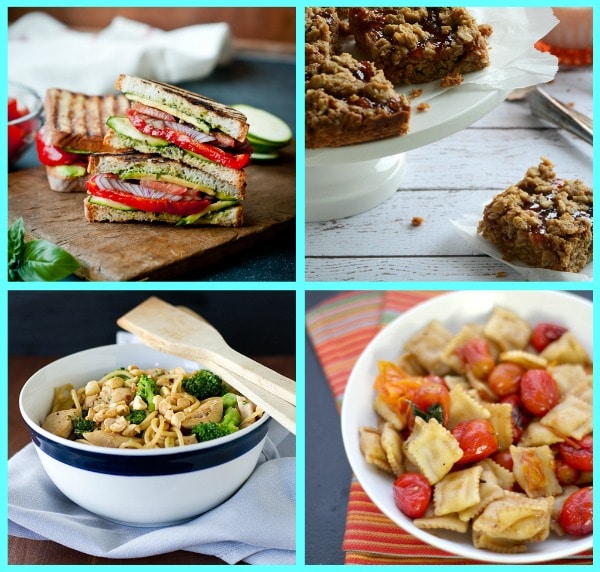 Have you subscribed to my other blog yet:  Culinary Covers?  I hope so… we've always got some good things cooking up over there.  Here's what has been featured the last couple of weeks (click the recipe titles to reach the recipe):
Panini with Lemon Basil Pesto (It's a beauty, isn't it?)
Peanut Butter and Jelly Granola Bars (I'm thinking this would make a good, homemade after-school snack)
Speedy Chicken Stir Fry (Nice, kid-friendly one for busy weeknights)
Tomato Ravioli (This one is right up my alley!)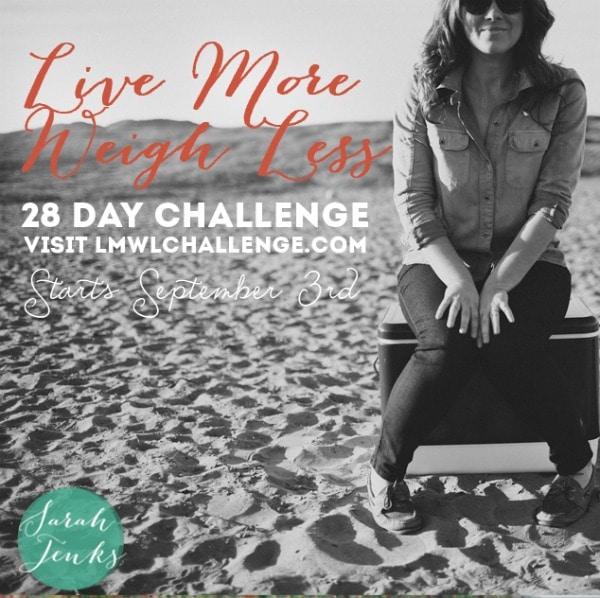 I came across this 28 Day Live More Weigh Less Challenge upon a mention from my friend Kristen of the blog Dine and Dish.  It's FREE, and maybe it will be motivating.  It begins on September 3rd (after your last, indulgent holiday weekend of the summer).  You get an email every week outlining your challenges for the week.  It's worth checking out.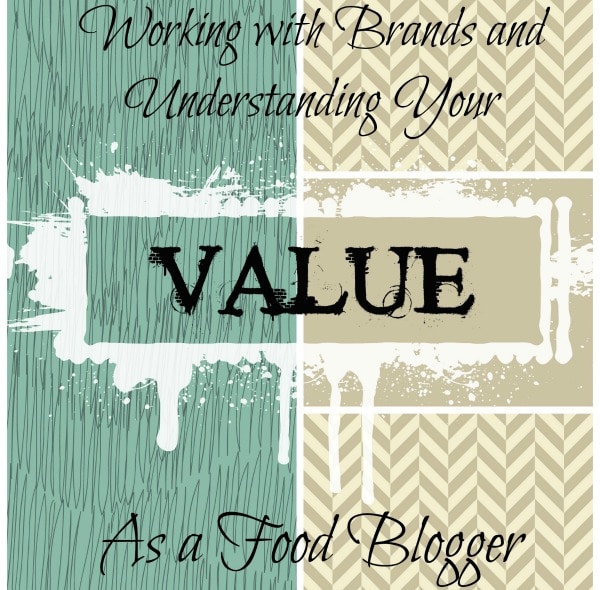 For my food blogging friends… my friend Megan of the blog Country Cleaver wrote up some very helpful tips on Working with Brands.  It's a good read!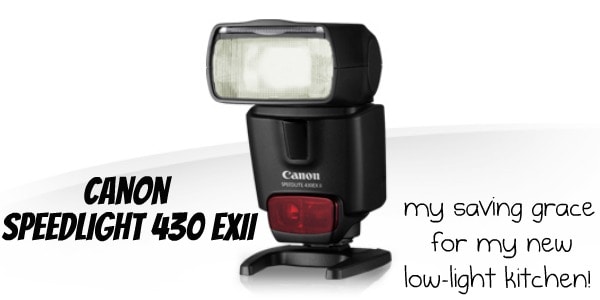 And finally (for my photographer friends), my new kitchen pretty much has zero natural light.  I've been struggling with how to take decent photos while I'm inside the kitchen, and I've finally found a nice solution.  I purchased the Canon Speedlight Flash.  You just point the flash at the white ceiling or at a white board while taking a food photo in low light and it flashes some light into the picture without making it look like you've taken a flash photo.  It's clear that it's going to be my saving grace in this new low-light kitchen of mine!
That's all I've got for you… until next week, my friends!
Disclosure:  There are Amazon affiliate links included within this post.