Here are a few things that I've gotta share and you've gotta see.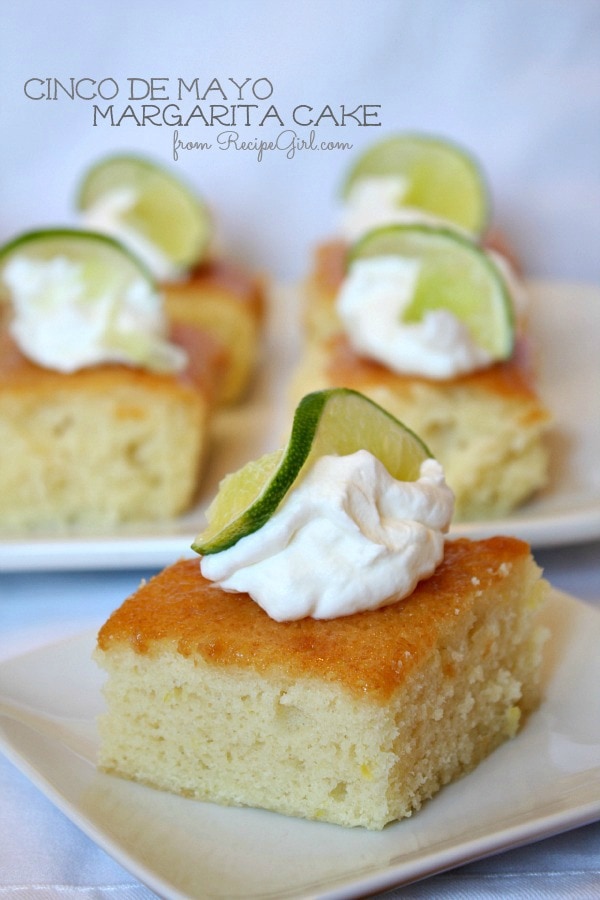 1.  If you've been a longtime reader of RecipeGirl, this cake might look familiar to you.  I'm sharing my Margarita Cake  (and 5 additional margarita-themed recipes) over on Parade Magazine's food blog.  I highly recommend this delicious and tender cake recipe for Cinco de Mayo.  It's seriously good.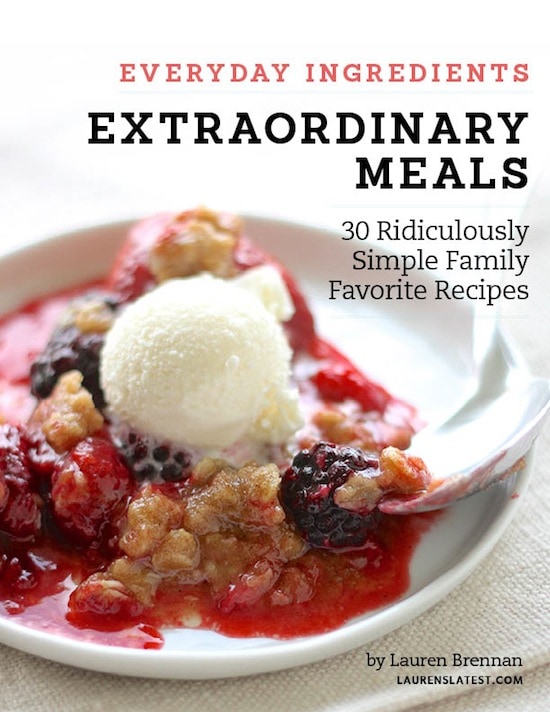 2.  My friend Lauren of the blog Lauren's Latest has a new ebook out!  If you would like a collection of delicious, family-friendly favorite recipes… this ebook might be for you.  Check out the details on Lauren's blog.  And she's also hosting a GIVEAWAY FOR A MINI iPAD!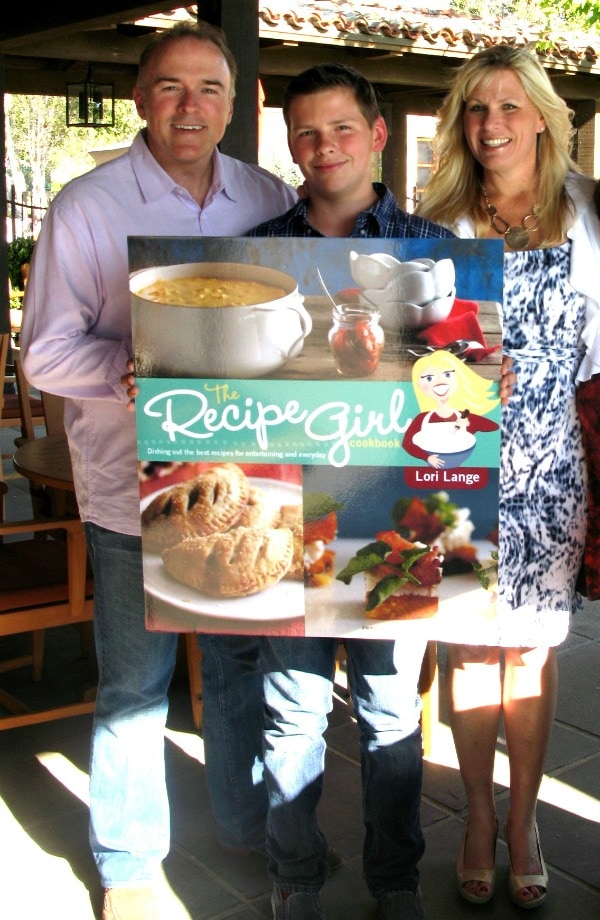 3.  My cute boys (husband and son) threw a Recipe Girl Cookbook launch party for me!  How sweet is that??  On another note… see how tall my ALMOST TWELVE YEAR OLD is??  I'm wearing pretty high heels in this photo, so he's actually taller than me ordinarily (and I'm 5'8″).  We're hoping for a college basketball scholarship…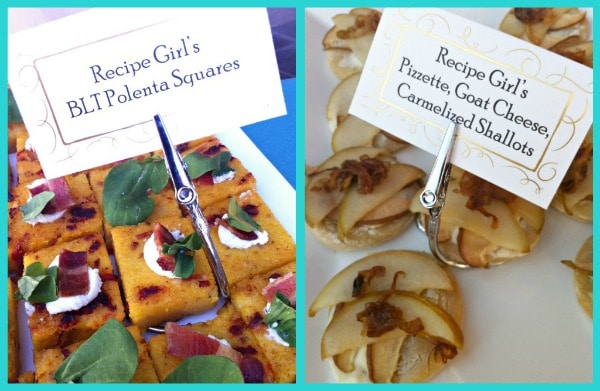 There were all kinds of surprises- like friends I hadn't seen in ages and fun decor that matched my cookbook colors.  My husband even had the caterer make recipes from my cookbook to serve as party appetizers.
And these cupcakes from Beau Coup Cupcakes in San Diego for dessert.  DARLING.  I was blown away by the cuteness of these.  Aren't my boys the absolute BEST?  So sweet.
That Recipe Girl Cookbook you keep hearing about can be purchased online through Amazon, Barnes & Noble and Indie Bound.  And now… I'm off on a secret-destination trip… something I can't tell you about yet, but I hope to be able to share with you very soon!  Have a great week!