Here we are again… with more Stuff I've Gotta Share and You've Gotta See! >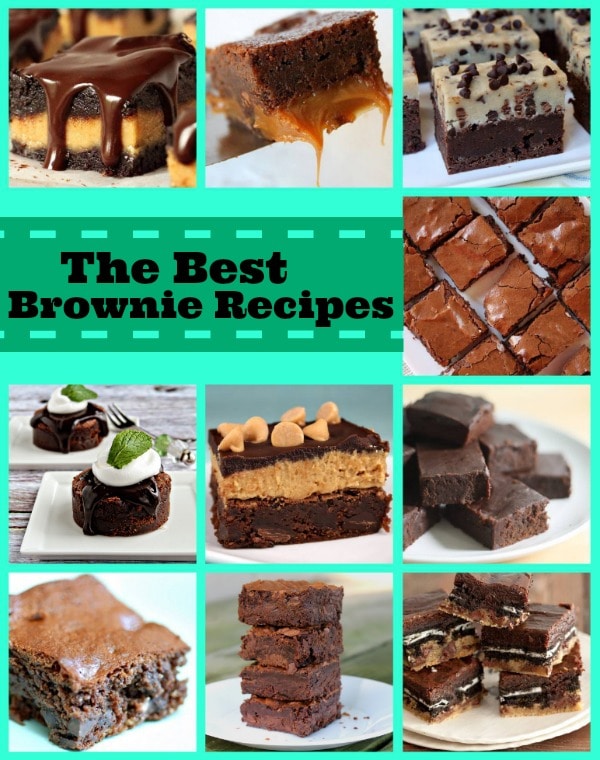 Here's what I'm sharing on Parade Magazine's food blog this week:  10 Best Brownie Recipes (everything you see here- even including the best gluten-free brownie recipe ever).  It's a good link to save to your bookmarks tab for when you're in the brownie-making mood (which might be very, very soon after you see what recipes I'm sharing!)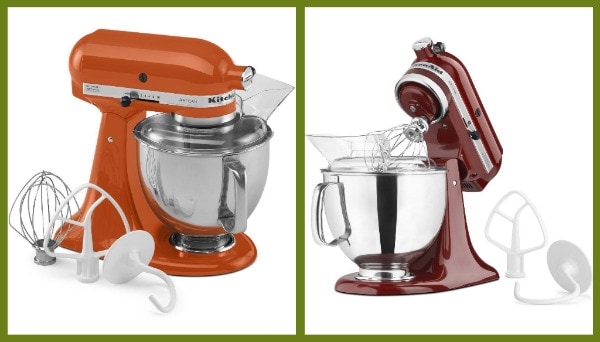 I need your help.  I'm trying to decide between the PERSIMMON and GLOSSY CINNAMON KitchenAid Stand Mixer.  My kitchen has stainless steel appliances, and the only color in the kitchen is a moss green wall at the far end… away from the counter where the mixer will live.  The adjacent family room has a lot of greens and browns in it.  The adjacent dining room (a door separates kitchen from dining room) is green/burgundy/yellow.  And my office (which you can see from the kitchen) has an orange wall.  I've narrowed it down to these two colors.  Which one should I get?!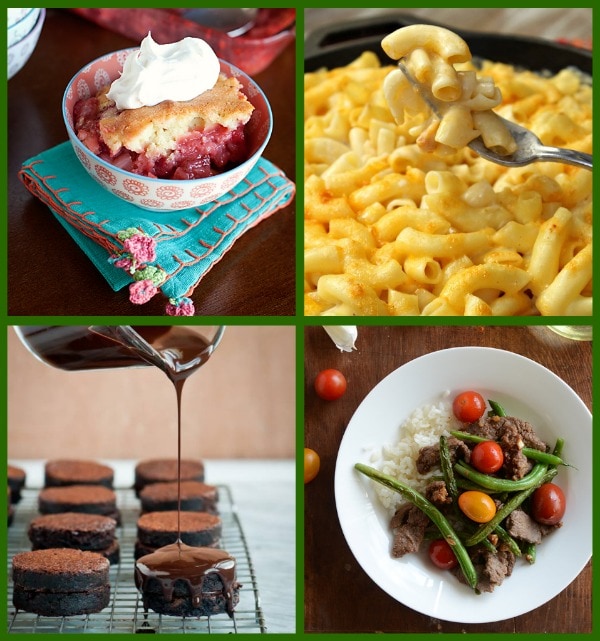 Here are the delicious recipes that have been shared on my other blog (Culinary Covers) in recent weeks: Berry Cobbler (Mmm!), Two-Cheese Macaroni and Cheese (a delicious, low-fat version), Chocolate- Almond Cake (naturally gluten-free), and Soy- Glazed Flank Steak with Blistered Green Beans (great dinner idea!)  Be sure to subscribe to Culinary Covers too so you don't miss any new recipes.
I've been toying with the idea of training for another race (I ran a half marathon a couple of years ago, and it was so good for my body!)  Running Guru is the website I've been looking at- they have quite a nice variety of training schedules for all levels.  Check it out if you're a runner or want to be one!  I'm thinking about using their 10K training program- they have a half-marathon training schedule too.  And if you're searching for races that are offered in your area, they share that info too.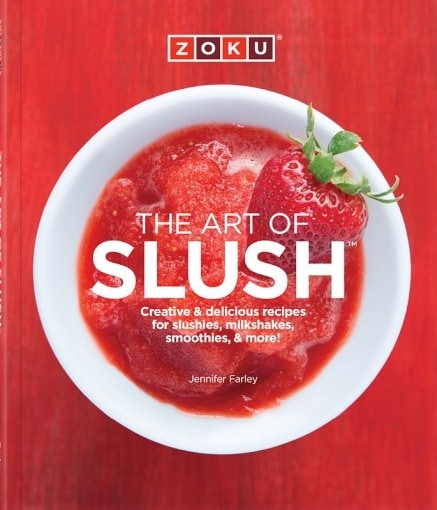 My friend Jennifer from the blog- Savory Simple has written a book:  The Art of Slush– Creative and delicious recipes for slushies milkshakes, smoothies and more!   It would be such a fun cookbook to add to a cookbook collection, wouldn't it?  It is being exclusively sold through Zoku's website and Williams-Sonoma. There is more information about the book as well as a sample recipe for Blood Orange Mojito Sparking Slush on Jennifer's blog.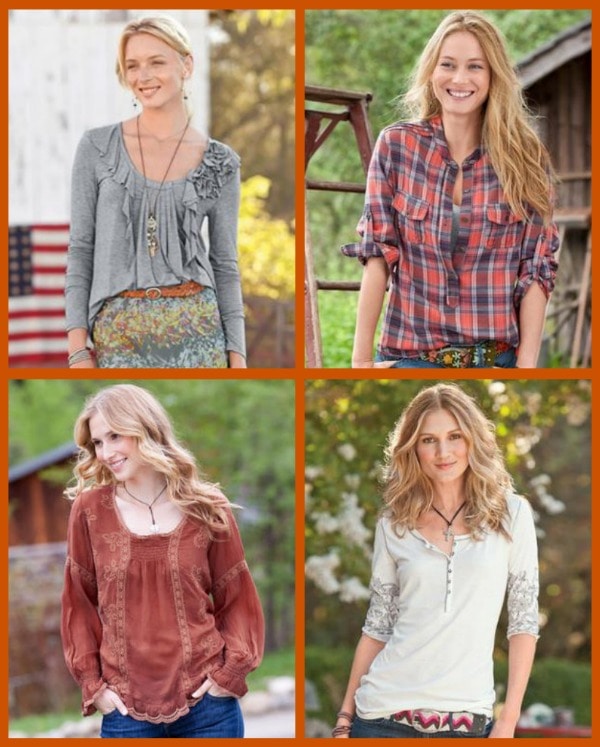 Am I the very last person alive to discover the Sundance catalog?  I've been spending an inordinate amount of time poking through their website.  Here are four tops that I've put on my wish list for fall- all completely my style.  Do you like any of them?  Should I splurge and get one or two or four?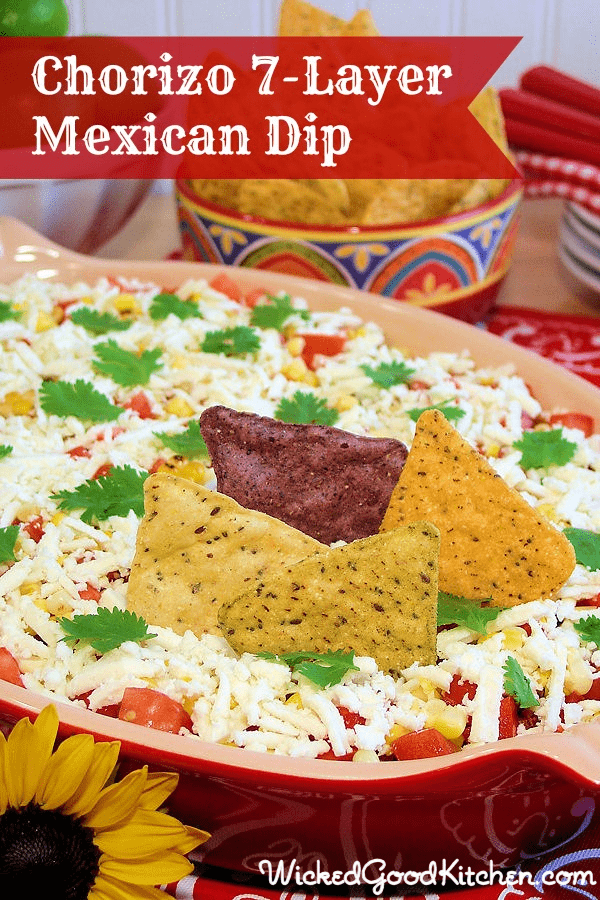 My sweet friend Stacy of the blog- Wicked Good Kitchen reviewed my cookbook on her blog a few days ago.  She took the time to write a rather extensive and thoughtful review, so it's worth checking out if you're thinking about buying The Recipe Girl Cookbook.  ALSO… she adapted the SoCal Mexican Layer Dip recipe from my book to make this Chorizo 7-Layer Mexican Dip.  Perfect recipe for football Sunday, don't you think?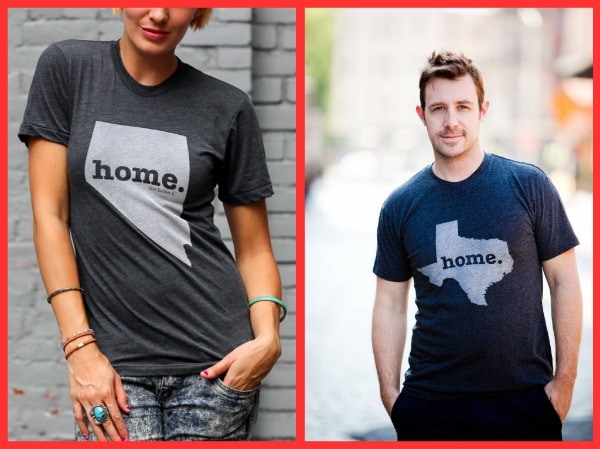 I am absolutely in love with these Home T-Shirts.  I want to get a Nevada one for myself (embracing my new home), but I also want to buy them for all of my friends who love their home state!  A portion of the profits are donated to Multiple Sclerosis research (nice!)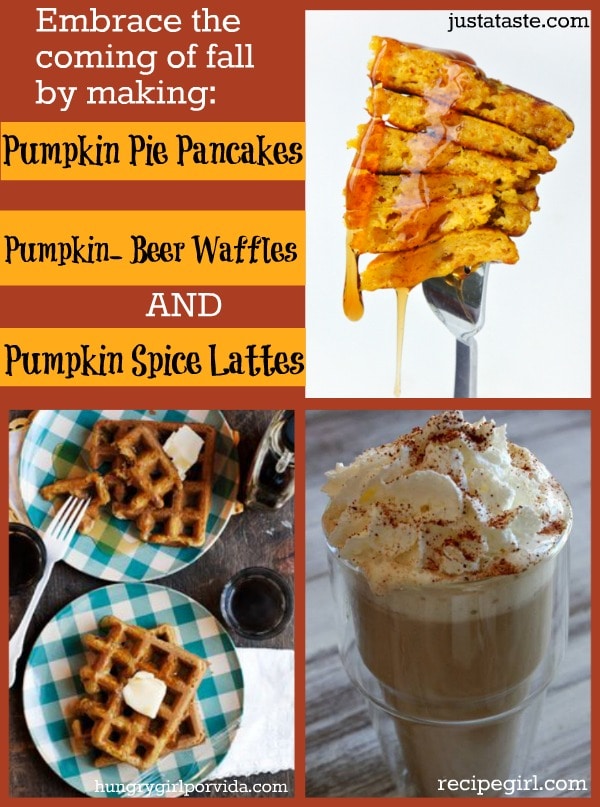 And finally, I don't know if you're ready yet… if your weather is cooler or if you've started to shift toward craving things like apples and pumpkin, but I've got a few recipes to get you started on fall (all breakfast-themed):  Pumpkin Pie Pancakes from Justataste.com (that forkful can make it's way over yonder and feed me).  Then there are these Pumpkin-Beer Waffles from Hungrygirlporvida.com (might be fun for football Sunday, and they may go over well with the guys when you tell them they get to have beer for breakfast).  And I might as well share my Pumpkin Spice Latte recipe again (make it yourself instead of shelling out $5/per treat, and you'll save a bunch of cash this fall).
That's it for this week, my friends!