Here's some more of that Stuff I've Gotta Share and You've Gotta See! >>
On Parade Magazine's blog this week, I shared this totally decadent and delicious recipe: Tunnel of Fudge Cake. Have you ever had one of these?? There are some neat facts shared about the originator of the recipe back in 1966. This modern day recipe comes from Jessie Oleson Moore's new book: The Secret Lives of Baked Goods- Sweet Stories and Recipes for America's Favorite Desserts.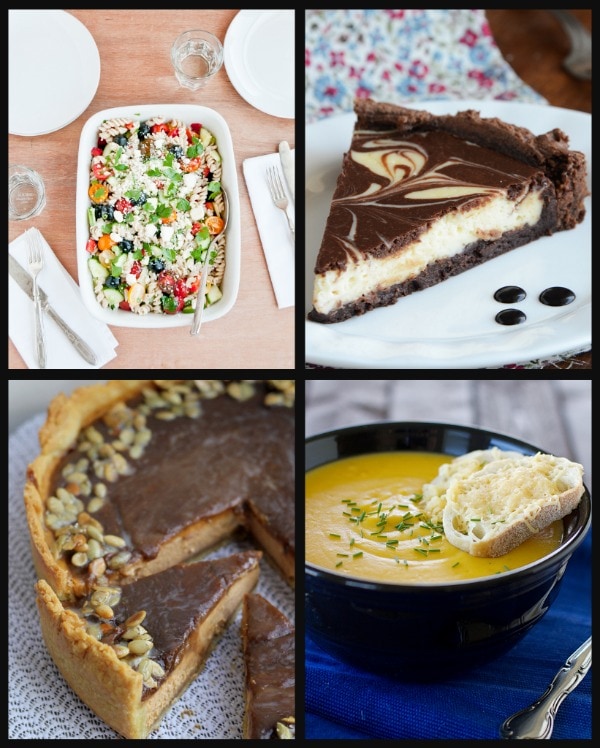 Here's what's been happening on my other blog- Culinary Covers– for the last couple of weeks:
ROTINI PASTA SALAD w/ SUMMER VEGGIES & RED WINE VINAIGRETTE (this one can easily be made gluten-free)
BROWNIE CHEESECAKE TORTE (it's from Cooking Light!  Doesn't it still look decadent and amazing?)
BOURBON- CARAMEL PUMPKIN TART (everything about this says, "Make me on Thanksgiving!"
GOLDEN WINTER SOUP (my kind of soup recipe- it looks warm and comforting!)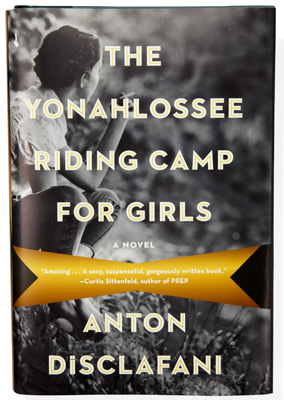 The book I'm currently reading (upon a strong recommendation from my book-loving sister Susie):  The Yonahlossee Riding Camp for Girls by Anton Disclafani.  I'm not very far into it yet, but it has completely grabbed my interest, and I can hardly wait for my flight to Minnesota on Wednesday so I can find time to read it again!  Description from Amazon: It is 1930, the midst of the Great Depression. After her mysterious role in a family tragedy, passionate, strong-willed Thea Atwell, age fifteen, has been cast out of her Florida home, exiled to an equestrienne boarding school for Southern debutantes. High in the Blue Ridge Mountains, with its complex social strata ordered by money, beauty, and girls' friendships, the Yonahlossee Riding Camp for Girls is a far remove from the free-roaming, dreamlike childhood Thea shared with her twin brother on their family's citrus farm—a world now partially shattered. As Thea grapples with her responsibility for the events of the past year that led her here, she finds herself enmeshed in a new order, one that will change her sense of what is possible for herself, her family, her country.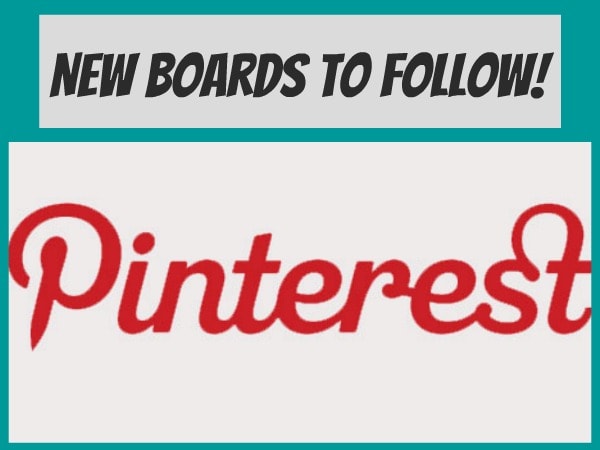 Many of you are following me on Pinterest already.  I've added quite a few new boards that you may be interested in- click to see and follow:
MOST PINNED RECIPES: (a collection of the most pinned recipes from around the web)
MOST PINNED DESSERTS: (a collection of the most pinned desserts)
CAKES and BROWNIES (a decadent treat collection)
SNICKERDOODLE THEMED TREATS: (my obsession with snickerdoodles…)
BEST WEEKNIGHT DINNERS: (one you'll love having access to)
CHOCOLATE CHIP COOKIE LOVERS: (all choc chip cookie recipes!)
COMFORT FOOD RECIPES: (all recipes warm, cozy and comforting)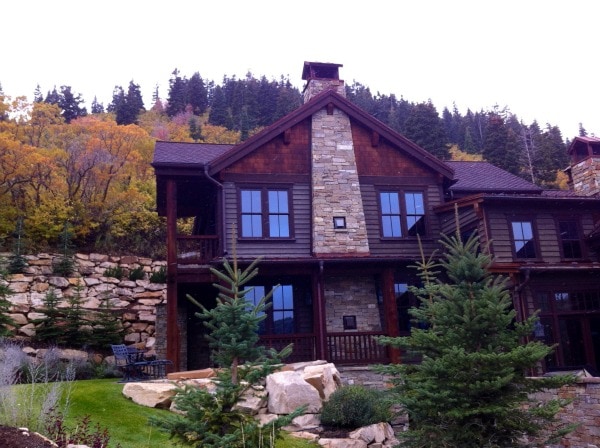 This past weekend, I went to Park City, Utah for the first time ever!  I met with some blogging friends to spend the weekend at this beautiful Anthology Destination home.  It was pretty much the most beautiful home I had ever stayed in!!  Everything about it was luxury.  There was even a tunnel leading up to the house from the main road.  Seriously, who has their own tunnel??  It was like the bat-cave.  We talked endlessly, we laughed, we played in the snow, we shared stories, we blogged, we cooked together and we ate… a LOT.  It was relaxing and wonderful.  I'm obsessed with the idea of staying in one of the other Anthology homes with my family for a family reunion.  I'm thinking either Washington or Florida!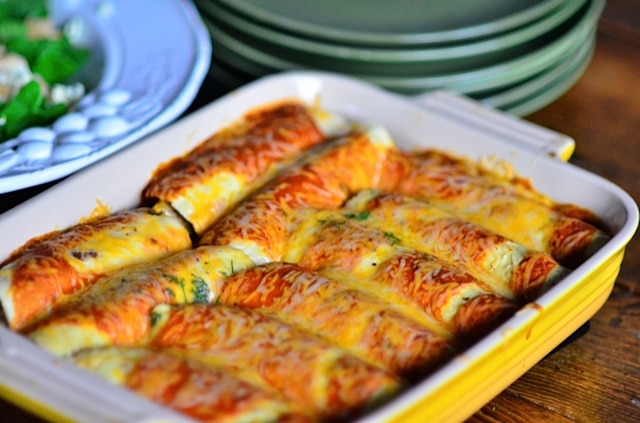 These Roasted Butternut Squash and Black Bean Enchiladas caught my eye yesterday.  The recipe is by  Sandy from the blog: Reluctant Entertainer.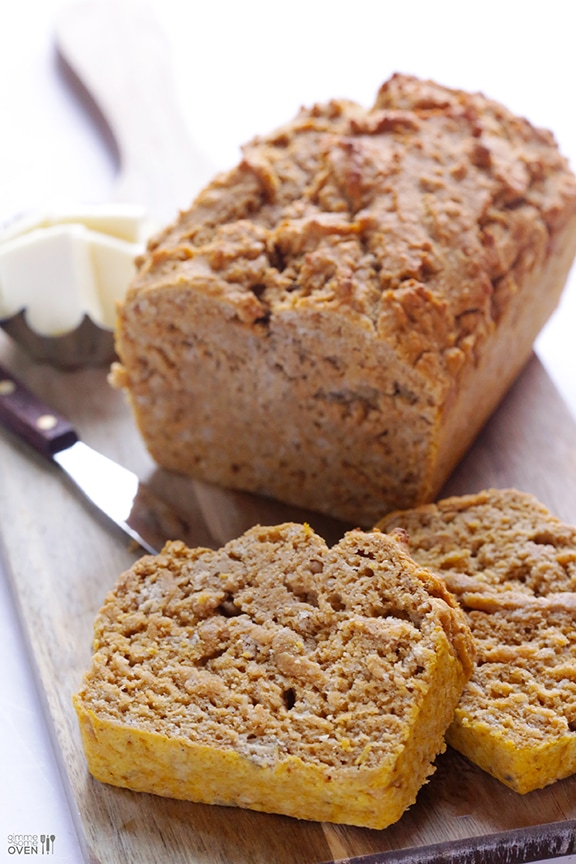 This Pumpkin Beer Bread looks like a fun recipe to try.  The recipe comes by Ali from the blog: Gimme Some Oven.  I'm thinking it would be fun to serve with my Turkey Pumpkin Chili.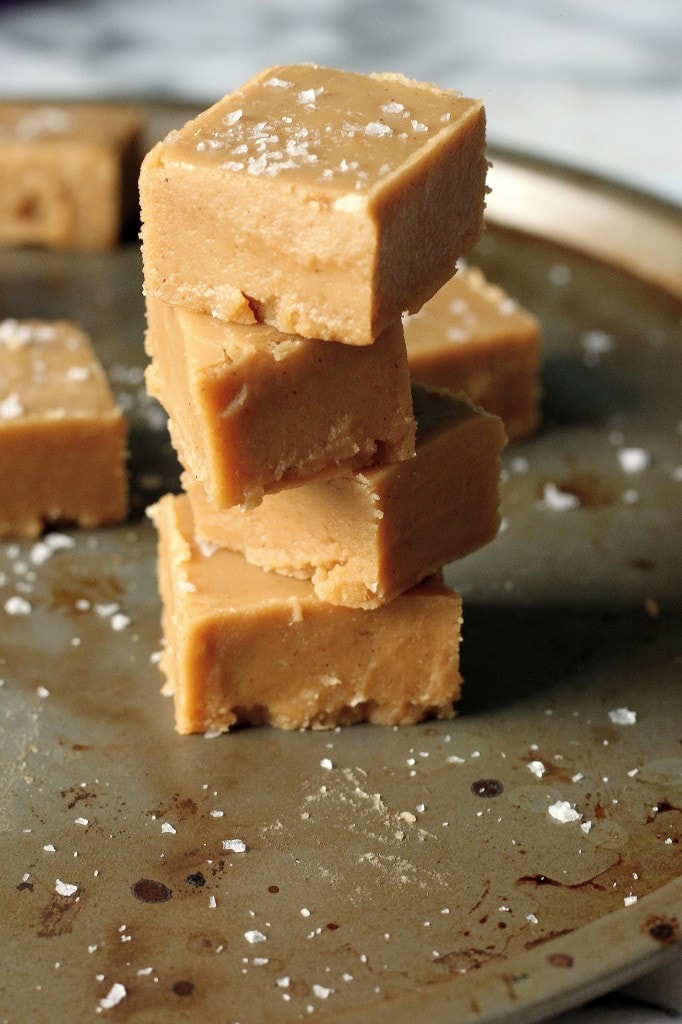 For dessert, I've been eyeing this Salted Brown Sugar and Honey Fudge.  Doesn't that flavor combo sound GOOD??  The recipe is by Ashley from the blog:  Baker By Nature.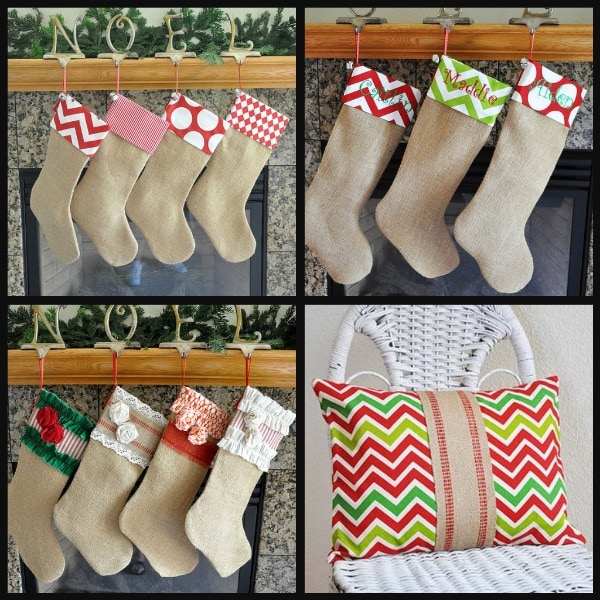 Here's a cute holiday Etsy store I discovered (I'm not ridiculous… Christmas Eve is only 77 days away!).  I think the burlap stockings are adorable, and you can personalize them if you'd like too.

My friend Amanda (from the blog… Kevin & Amanda) shared a secret recently to her very stylish outfits- she shops at this cute store:  Altar'd State.  They sell their stuff online too- YAY!  I have these boots,  this sweater and this cardigan in my shopping cart already.  I seriously have no shopping willpower.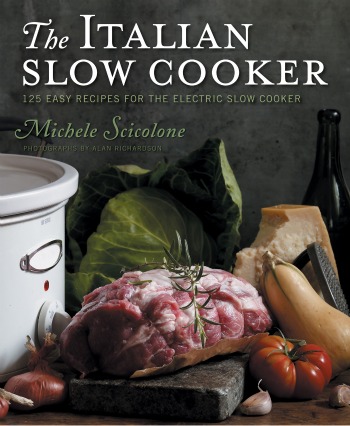 Here's a cookbook I've been crushing on lately:  The Italian Slow Cooker- 125 Easy Recipes for the Electric Slow Cooker.  It is NOT fancy.  The recipes have short lists of ingredients.  I've tried the Turkey Meatball and Escarole Soup (LOVED).  There are so many more recipes bookmarked to try:  Balsamic-Glazed Short Ribs, Chicken Parmesan Heroes, Polenta with Broccoli and Tomato Soup with Burrata.  Everything looks worthy of trying, and I love to use my slow cooker in the fall/winter season!
Until next week, my friends, that's all of the stuff I've got for you… XO
Disclosure:  There are Amazon affiliate links included within this post.