I'm really loving this weekly feature of sharing stuff you've gotta see!  I come across way too many fun things in my foodie life on and off the internet, so I simply MUST SHARE!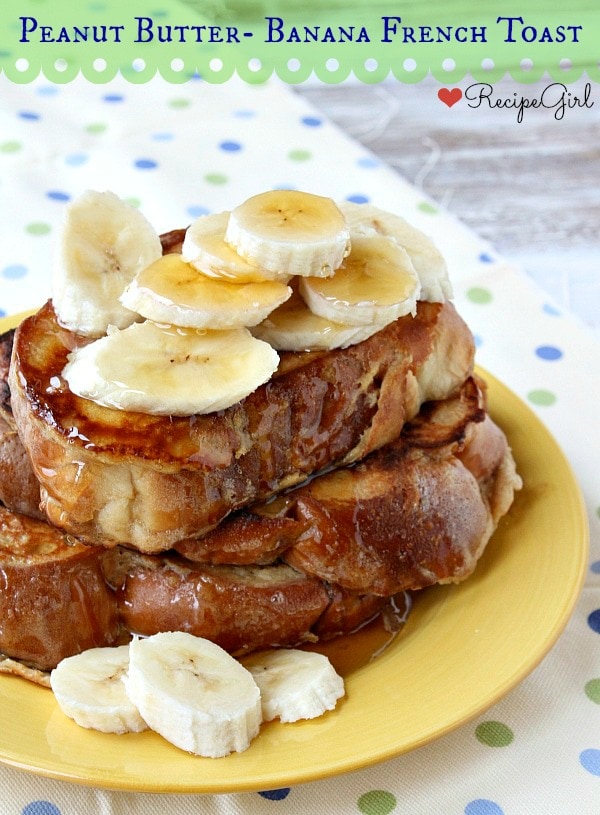 1.  I can't even tell you how excited I am about sharing this recipe with you:  Peanut Butter French Toast topped with Bananas and Honey!!   Rich challah egg bread dunked in a peanut buttery French toast batter and fried to perfection.  YUM.  You can find the recipe here:  Peanut Butter and Banana French Toast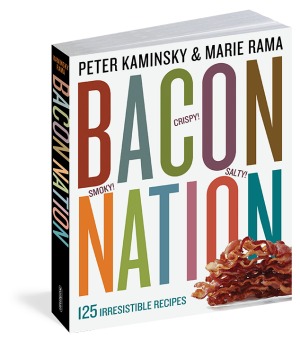 2.  I spotted this book today:  Bacon Nation by Peter Kaminsky & Marie Rama, and I am really looking forward to purchasing it!  We're big BACON fans in our house. Here's the description from Amazon: Bacon Nation is a bacon-lover's dream, a collection of 125 smoky, savory, crispy, meaty, salty, and sweetly sensuous recipes that go right through the menu. Starters like Spiced Nuts with Bacon; Bacon, Pear, and Humboldt Fog Salad. Main courses featuring meats—Brawny Bacon Beef Bourguignon; poultry—Paella with Chicken and Bacon; fish—Flaky Cod Fillets with Bacon and Wine-Braised Fennel; and pasta, including an update of the classic Roman dish Bucatini all'Amatriciana. Even dessert: Rum Ice Cream with Candied Bacon Chips and Chocolate-Peanut-Bacon Toffee.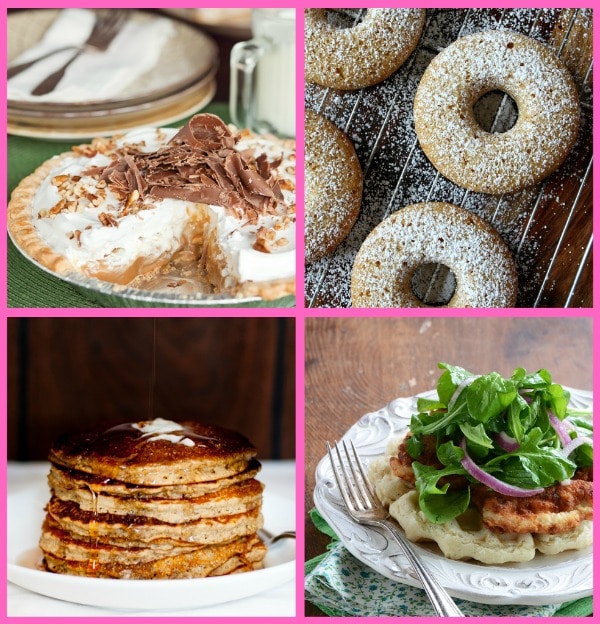 3.  Here's what's been happening on my other food blog: Culinary Covers… Visit and find recipes that were shared for decadent and easy Caramel Pie, (healthier) baked Lemon-Buttermilk Doughnuts, gluten-free Blackberry Farm Griddle Cakes and breakfast for dinner: Chicken & Biscuit Waffles!  To get regular updates to Culinary Covers, subscribe HERE.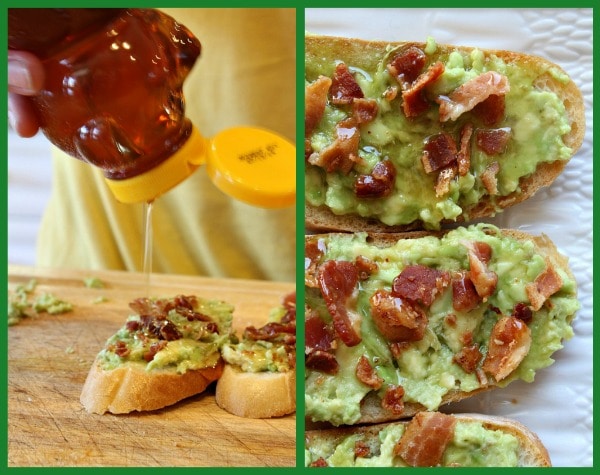 4.  And here's what my almost-12-year-old RecipeBoy has been up to lately:  making Avocado- Bacon Toast drizzled with HONEY.  This is seriously the best snack ever, and it makes a pretty good alternative breakfast too.  And wait until you see what he has made as a "special Mother's Day recipe" for this week >>  Lookie > HERE!
5.  If you happen to be in San Diego… check out the FOOD SECTION in the printed newspaper The UNION TRIBUNE on Wednesday, May 8th!  The kiddo and I were interviewed, and they featured us in the food section.  Kinda fun to be be featured together… the week of Mother's Day!