Here's another edition of Stuff I've Gotta Share and You've Gotta See! >>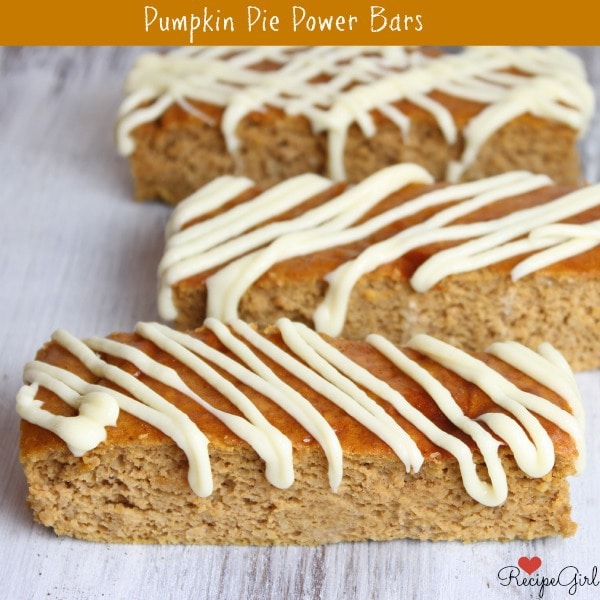 This week on Parade Magazine's blog, I shared a recipe for Pumpkin Pie Power Bars from Camilla Saulsbury's new book:  POWER HUNGRY: The Ultimate Energy Bar Cookbook.  These are a fantastic, homemade snack bar that is low in calories and high in protein. My son has been eating them after school before his lacrosse practices- they're perfect.  Oh, and they freeze very well… I froze them individually-wrapped, and then we just take one out and let it thaw for a few minutes before eating.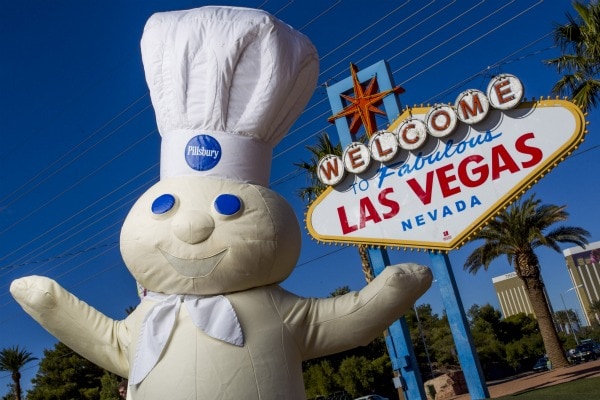 The exciting news I mentioned that I had to keep secret last week was that I was a judge for the million dollar 46th Pillsbury Bake-Off contest last weekend!  It was held in Vegas at the Aria Hotel and Casino Resort.  It was an AMAZING experience that I will be writing about in more detail later.  They had to keep my judge status a secret until the actual event so the contestants didn't know who would be judging them.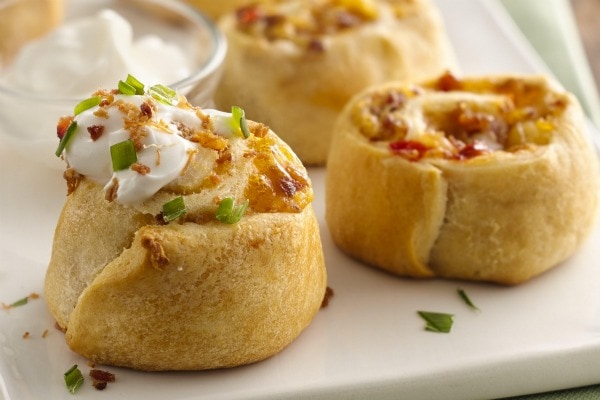 Contestants had to use Pillsbury products in their recipe, and they had a limited amount of ingredients that they were allowed to use.  The winning recipe was these Loaded Potato Pinwheels– made by Glori Spriggs from Henderson, NV!   It obviously impressed the judges enough to win the million dollar prize.  I'll be making these for holiday parties and football Sundays.  They're amazing, delicious little bites!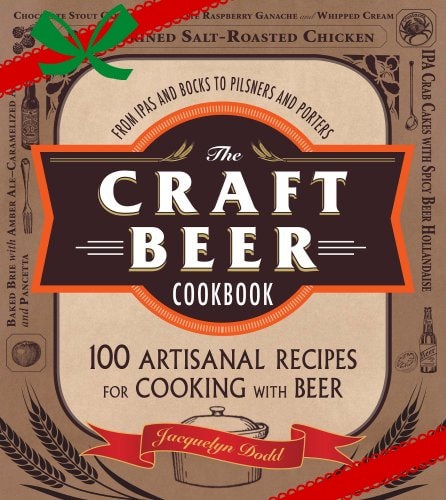 My friend Jackie Dodd, otherwise known as The Beeroness, wrote this (brand new) cookbook- The Craft Beer Cookbook: 100 Artisanal Recipes for Cooking with Beer.  When this arrived in the mail, my husband might just have jumped up and down a few times with a huge smile on his face!!  Wouldn't this be a terrific holiday gift idea for someone who loves beer??   Check out these recipes that caught my eye:  Chocolate Chip and Smoked Porter Pancakes, IPA Guacamole, Chocolate Stout Fudge Sauce, Smoky Beer Mac and Cheese, Pale Ale Caprese Pizza, Slow Roasted Maple Stout Baby Back Beef Ribs, Honey Mustard Pale Ale Chicken, Pilsner Coconut Curry Shrimp Soup, Frosted Vanilla Beer Butter Cookies and Chocolate Stout Brownies.  WOW!  I will be picking this up for my beer-loving friends for holiday gifts 🙂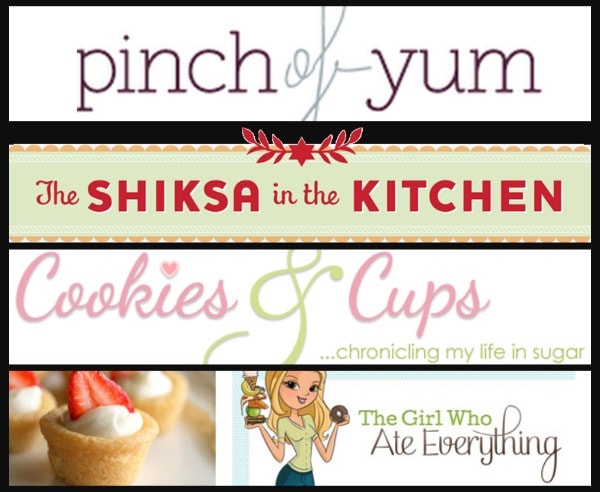 Here are four BLOGS YOU SHOULD DEFINITELY BE FOLLOWING!! >>
Pinch of Yum:  I've kind of just recently gotten into this one, and I have no idea why it has taken me so long!!  Lindsay runs this blog and I have not yet met her in person, but the food on this blog looks so darn good… photography and all!
The Shiksa in the Kitchen:   Tori Avey shares Jewish cuisine recipes on her site.  I worked in a Jewish school many years back and enjoyed the food they shared with me.  Tori does a fabulous job sharing these sorts of recipes with you!
Cookies and Cups:  Shelly is the incredibly talented baker behind this blog.  You'll want to bake something the moment you get done browsing her site!
The Girl Who Ate Everything:  Christy has FIVE kids!!!  Anyone who has five kids and can keep up with a blog as beautiful and delicious as this one is a HERO in my book.  Check it out!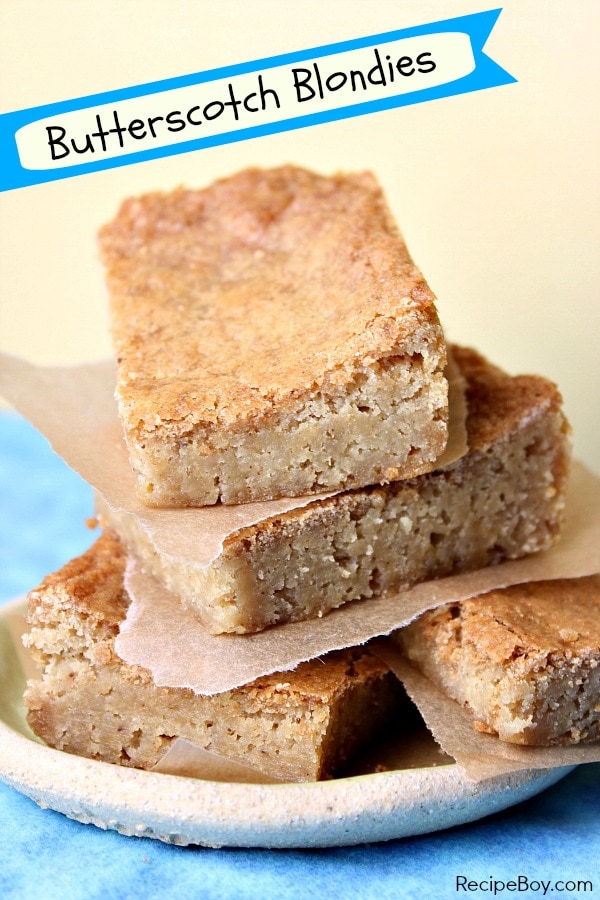 Here's what's new from RecipeBoy > BUTTERSCOTCH BLONDIES!  I taught him how to brown butter, and he used that to make these incredibly addicting treats.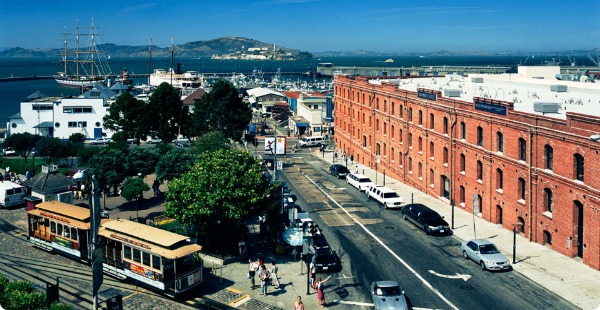 My family and I are headed to San Francisco in a couple of weeks to stay at the Kimpton Argonaut Hotel at Fisherman's Wharf.  Although I am originally from the Bay Area, I have never really spent time at Fisherman's Wharf.  We definitely will be going to Alcatraz, but beyond that… I NEED RECOMMENDATIONS FOR FUN THINGS TO DO!  I have a 12-year old and a husband… and we love food.  What recs do you have for me?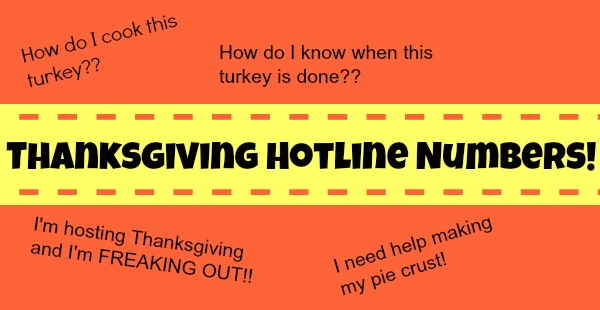 Do you know about these hotlines that are available?  They might be nice to bookmark for Thanksgiving week! >>
U.S. Department of Agriculture Meat and Poultry Hotline: 888-674-6854. Food-safety specialists answer all questions related to food preparation and storage from 10 a.m. to 4 p.m. eastern standard time (EST) Monday through Friday all year long and from 8 a.m. to 2 p.m. on Thanksgiving Day. The hotline is closed on all other Federal government holidays.
Butterball Turkey-Talk Line: 800-288-8372. A team of home economists and nutritionists is there to answer bird-related questions from November 1 to December 24 from 8 a.m. to 6 p.m. Weekday hours are extended, to 8 a.m. to 8 p.m., from November 1 to November 21. Hours on Thanksgiving Day are from 6 a.m. to 5 p.m., and on December 24 from 7 a.m. to 4 p.m. Or log on to Butterball.com to get cooking tips from the Turkey Talk-Line experts.
The Crisco Pie Hotline: 877-367-7438. Get advice from a National Pie Championship winner, among other pie pros, from 9 a.m. to 7 p.m. EST. (Monday – Friday) Hours are extended, to 8 a.m. to 8 p.m., November 12 to November 21 and from December 10 to December 21.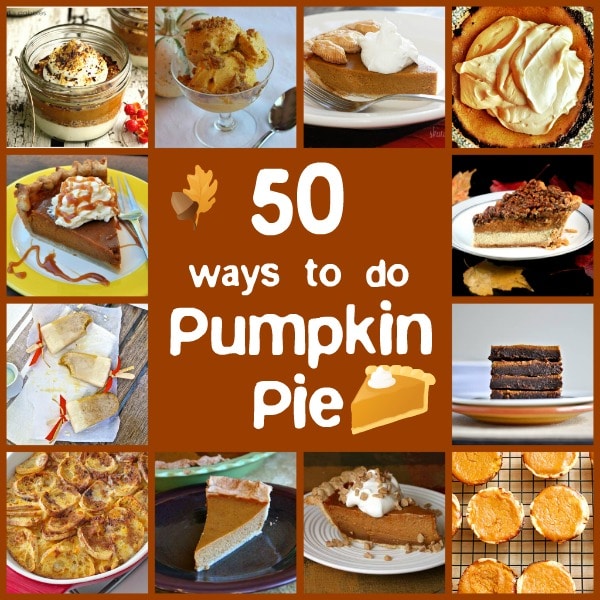 And finally… I published this last year, but it's worth revisiting:  50 Ways to Do Pumpkin Pie.  This is a collection of all pumpkin-pie-themed desserts, so not necessarily pumpkin pie itself.  Fun stuff.
Until next week, my friends!  ADIOS…
Disclosure:  There are Amazon affiliate links included within this post.