Here's another edition of Stuff I've Gotta Share and You've Gotta See! >>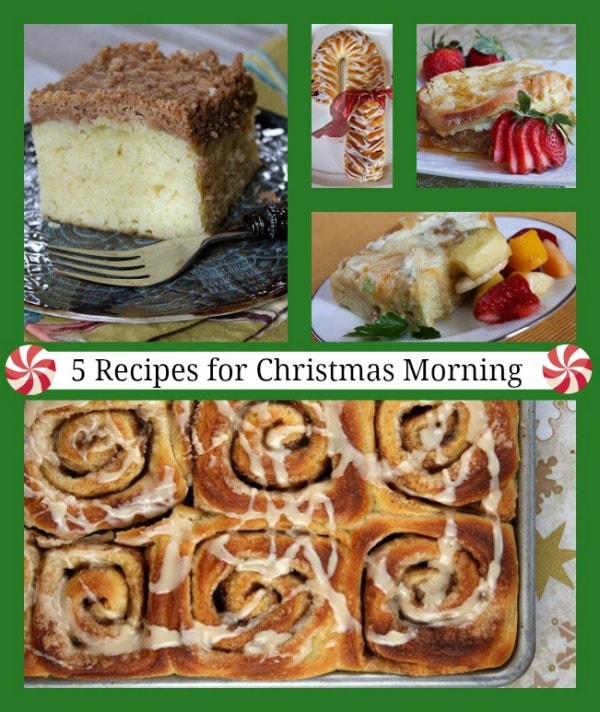 What I shared on Parade Magazine's blog this week:  5 Breakfast Treats Festive Enough for Christmas Morning, including this delicious recipe for Creme Brulee French Toast!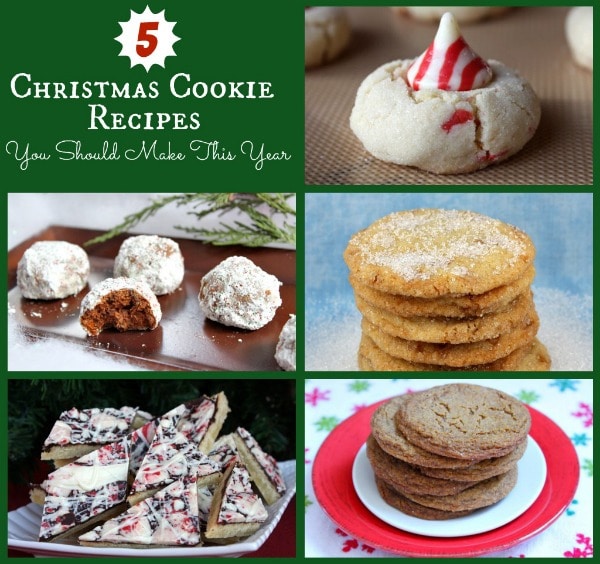 I also shared this one:  5 Christmas Cookie Recipes You Should Make This Year!  All of my favorites in one place…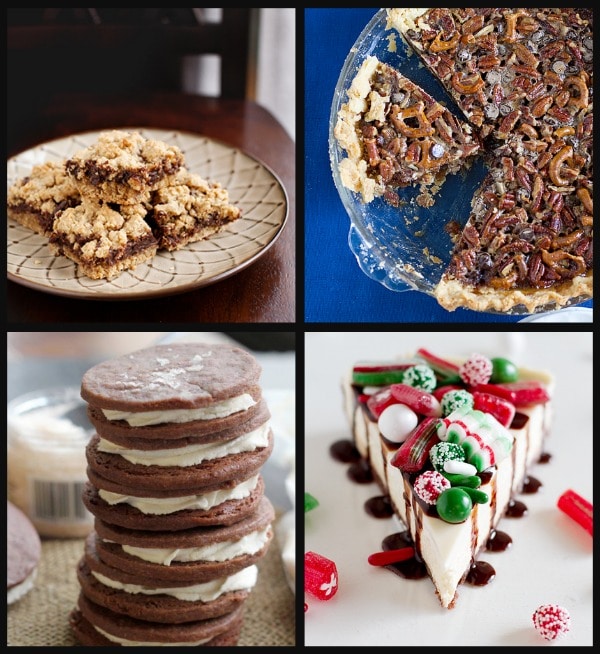 There have been some SWEET things happening on my Culinary Covers blog lately!
CHOCOLATE REVEL BARS: (Mmmm!)
CHOCOLATE PRETZEL PECAN PIE: (sounds strange, but Mmmm!)
SALT -N- PEPPER SANDWICH COOKIES :(these sounds like an unusual must-try)
FESTIVE NEW YORK STYLE CHEESECAKE: (this one is a major stunner)
Here's a surprise stunt that an airline pulled on its passengers- a holiday surprise!!  This is totally a MUST- WATCH.  I'll give you ten bucks if it doesn't make you teary.  I absolutely loved watching this.  Oh yeah, just kidding about the ten bucks, but you seriously should be very touched after seeing this one!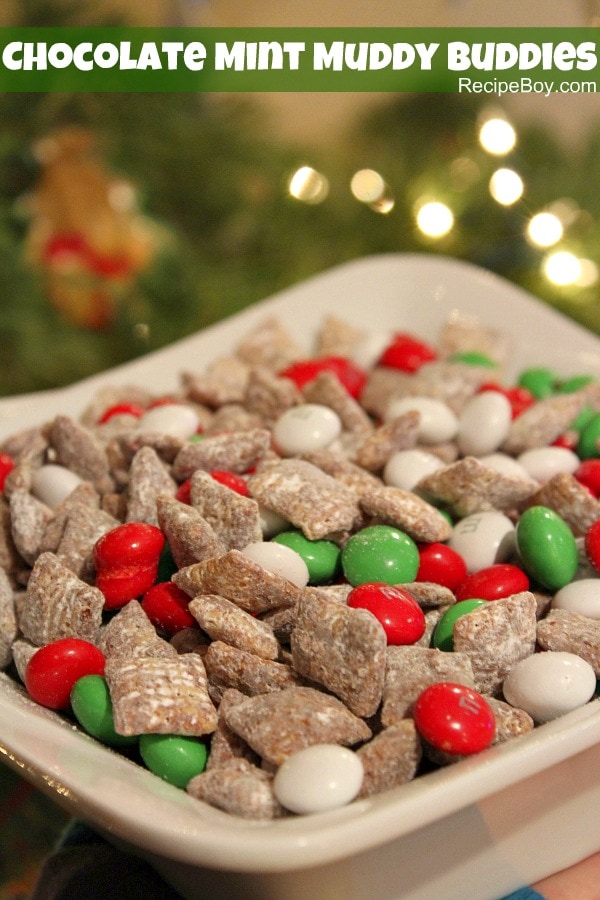 Here's the latest recipe from my 12-year old son- RecipeBoy:  MINT CHOCOLATE MUDDY BUDDIES!  He has been super busy with middle school homework and sports this year, so he hasn't been able to post as much as he used to.  In any case, these Muddy Buddies were delicious- we gobbled all of them up already!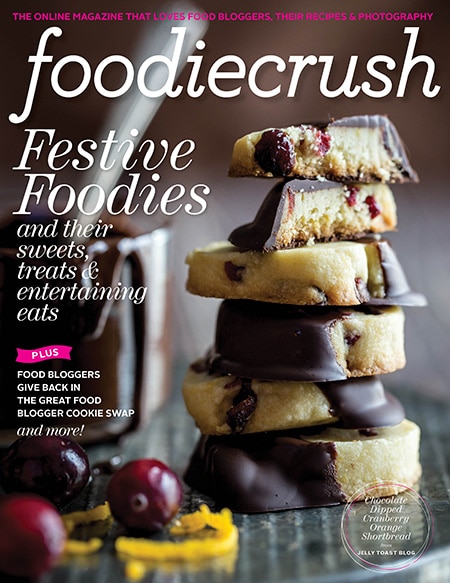 One of my favorite blogging friends- Heidi of FoodieCrush puts together an amazing seasonal magazine, and she has just published the HOLIDAY edition.  It's FULL of cookie recipes and all kinds of other fun stuff.
Check it out online for free here > FOODIECRUSH HOLIDAY MAGAZINE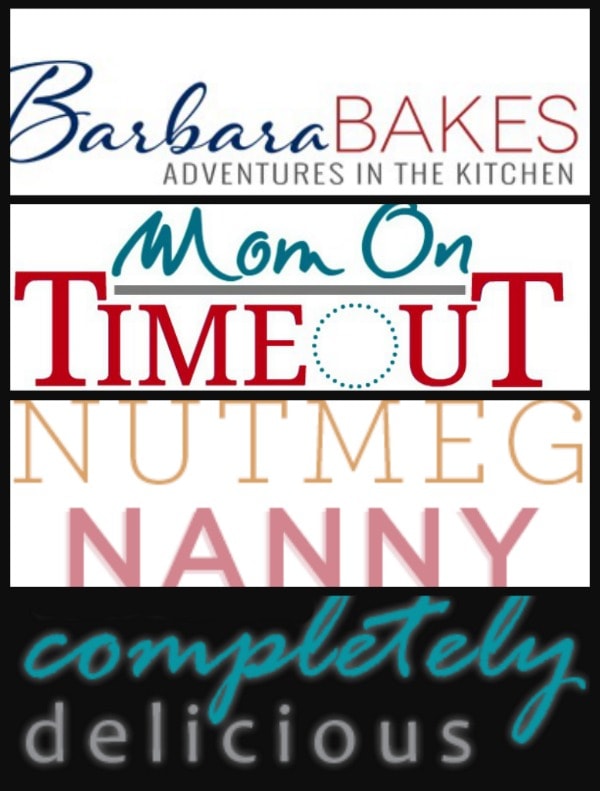 Here are FOUR FOOD BLOGS YOU SHOULD BE FOLLOWING! >
#1:  BARBARA BAKES:  Barbara blogs from Utah- she shares fabulous family-friendly recipes.  I've known her FOREVER… one of the first food blogs I started following many years ago!  Her latest post:  Chocolate Banana Crepes
#2:  MOM ON TIMEOUT:  Trish blogs from California- she shares recipes, kid crafts and DIY projects.   Her blog is beautiful and well-done.  Her latest post:  62 Peppermint Recipes
#3:  NUTMEG NANNY:  Brandy blogs from Ohio- she shares… everything from cocktails to desserts to appetizers to meals on her blog, and her photography is AMAZING.  Her latest post:  2013 Holiday Gift Guide
#4:  COMPLETELY DELICIOUS:  Annalise blogs from Utah (yes, there are a lot of Utah bloggers!)- she shares anything delicious, and she especially loves desserts.  Her latest post:  Frosted Brownie Cut-Outs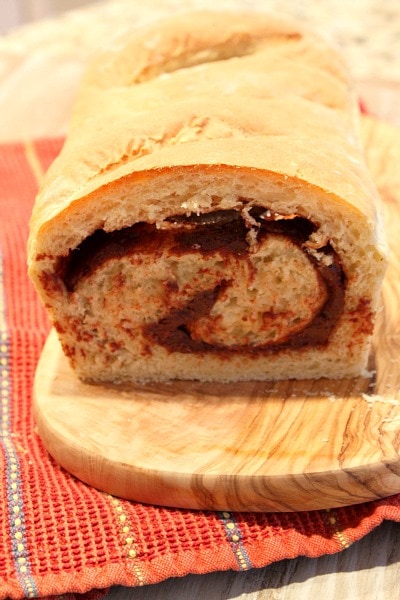 Over on the KitchenAid blog today, I'm showing you how to make this delicious CHOCOLATE SWIRL BREAD… with a little tip for the rising stage of the recipe.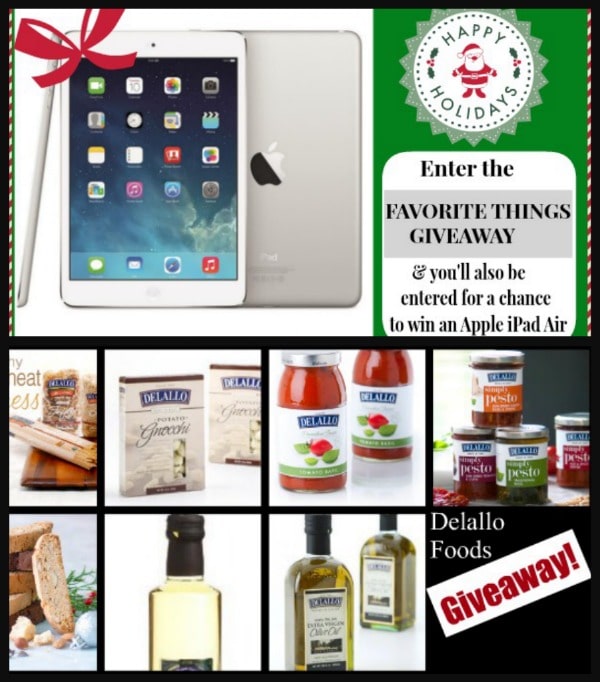 In case you slept in or were off the computer last weekend… I have a couple of really cool GIVEAWAYS going on right now!
#1:  MY FAVORITE THINGS + an iPAD GIVEAWAY:  There are two giveaways in one going on with this one.  The first is to enter for a giveaway of some of my favorite things… and if you enter that giveaway, you're also entered to win the grand prize of an Apple iPad Air!
#2:  DELALLO FOODS GIVEAWAY:  $150+ worth of products from the most fabulous Italian food brand on the market!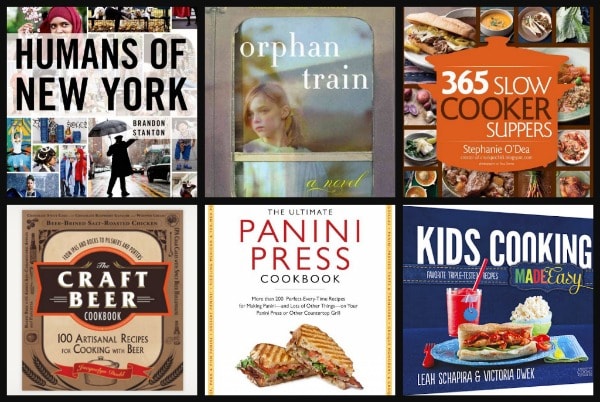 Here are some last-minute gift ideas- I believe Amazon is offering a free trial "Prime" membership for December, so you can still get these gifts delivered in just 2 days!
HUMANS OF NEW YORK:  I absolutely love this human-interest book full of photographs.  It's a great coffee table book, and I like that it is not gigantic!
THE ORPHAN TRAIN:  My Mom is reading this novel and is absolutely loving it. It will be my next purchase when I can find time to read a book!  And Oh-My-Gosh the KINDLE is only $49 today!
365 SLOW COOKER SUPPERS:  This is a great gift for the busy person in your life.  I'm thinking it would make a nice gift alongside MY FAVORITE SLOW COOKER too!
THE CRAFT BEER COOKBOOK:  For the beer lover in your life.  Maybe a HOME BREW KIT too?
THE ULTIMATE PANINI PRESS COOKBOOK:  A lot of wonderful ideas for making panini's at home- and maybe a PANINI PRESS too!
KIDS COOKING MADE EASY:  A great way to get kids involved in the kitchen is to get them a cookbook- and maybe a CUTE APRON too!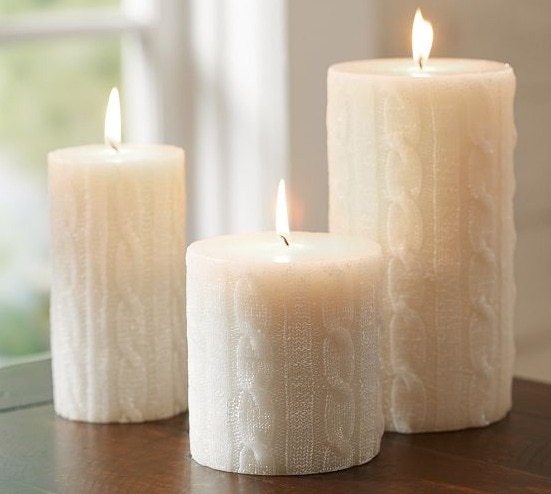 I've been eyeing these cute Sparkle Cable Knit Candles from Pottery Barn.  They're so cute for winter, and they'd make a cozy-cute gift too!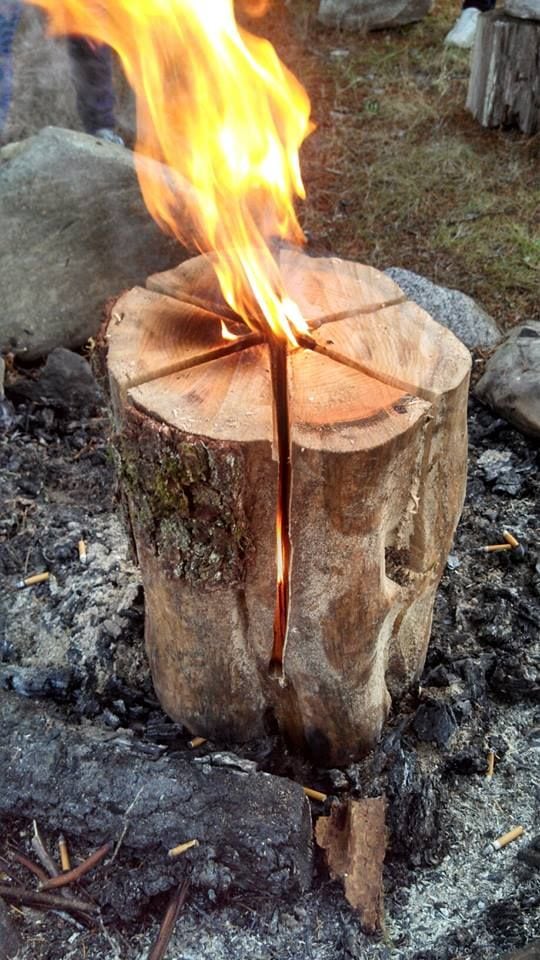 And finally… I spotted this cool idea on Pinterest:  This is called a swedish flame > make your cuts like you're cutting cake. leave about 6 inches at the base. throw some fuel oil in there. (about a cap full) and it burns up to two to three hours.  I love this idea!
Have a wonderful, wonderful holiday next week!!