Happy (almost) New Year!  Here's another edition of Stuff I've Gotta Share and You've Gotta See…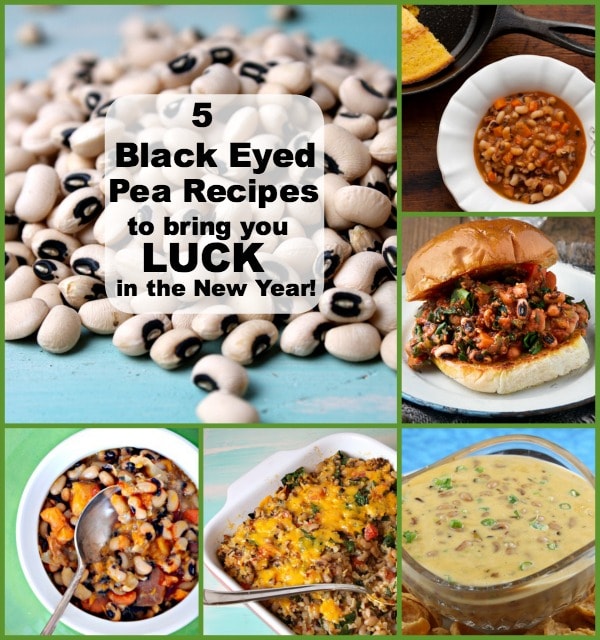 Here's what I'm sharing on Parade Magazine's blog this week:  5 Black Eyed Pea Recipes for Good Luck in the New Year!  According to southern tradition, for best results on "LUCK," you're supposed to eat black eyed peas and avoid doing laundry on New Year's Day.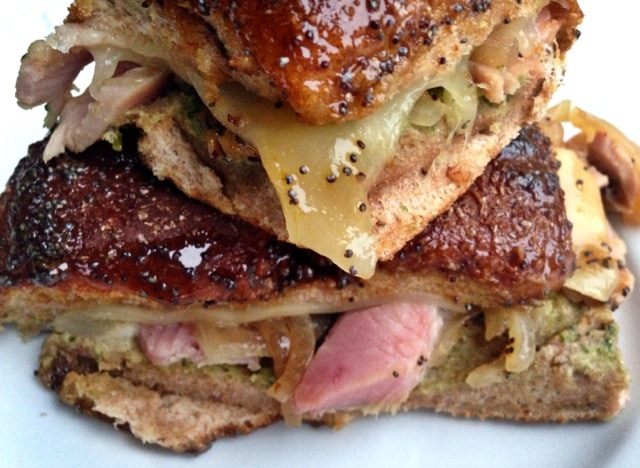 These sliders from the Reluctant Entertainer blog are looking like a MUST-MAKE.  They'd be great for New Year's Day AND for the playoff football games this coming weekend!  Check 'em out here:  HAM, PESTO, ONION & CHEESE POPPYSEED SLIDERS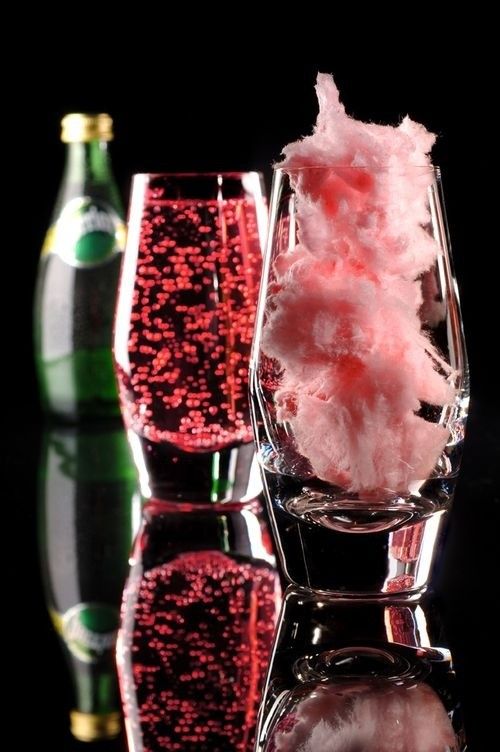 Are you celebrating New Year's Eve tonight with the kids?  This is such a fun idea from Perrier:  COTTON CANDY DRINK– it's cotton candy in a glass with Perrier poured on top. It creates a bubbly pink drink!  You can usually find cotton candy pretty easily at places like WalMart.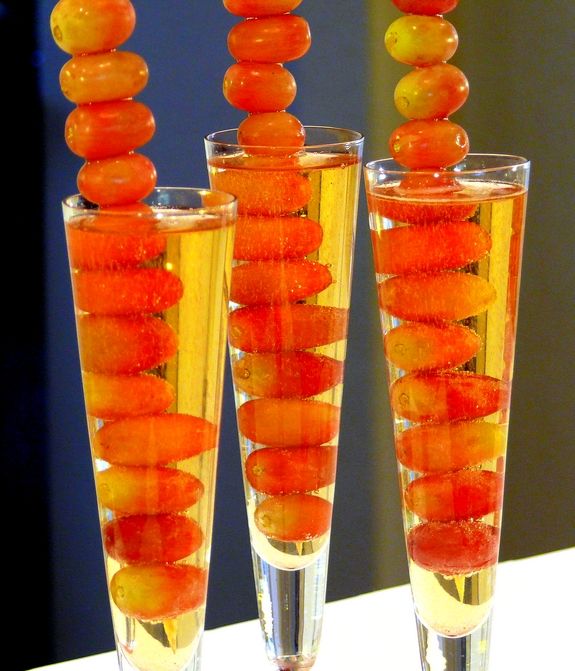 I absolutely LOVE this idea for a New Year's tradition from the Noble Pig blog:  12 GRAPES ON SKEWERS for NEW YEAR'S EVE FUN (check out her blog for the fun details on how this kid-friendly tradition works!)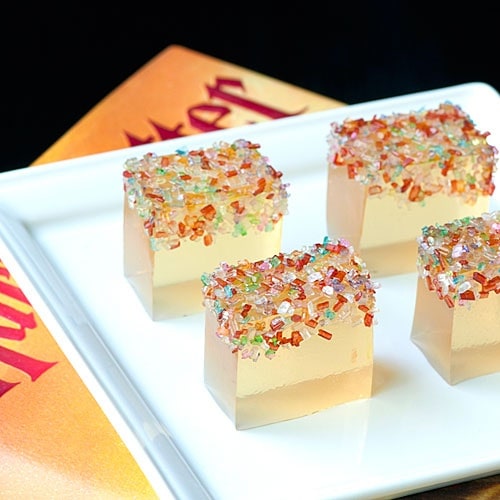 These are pretty adorable for a New Year's Eve party too:  CHAMPAGNE JELLO SHOTS w/ POP ROCKS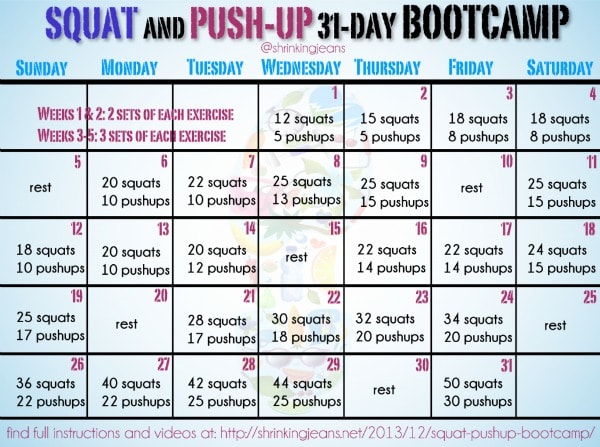 Who is ready to eat lighter in the New Year?!  (RAISING HAND FRANTICALLY HERE!)  I don't really like diets, but I do appreciate feeling thin.  So I'll be lightening things up a bit and eating the good stuff in moderation again as of TOMORROW!  The bigger picture for me is EXERCISING.  I am on a mission to get this body fit and firm.  There are some great FITNESS CHALLENGE CALENDARS like this one at SisterhoodoftheShrinkingJeans.com.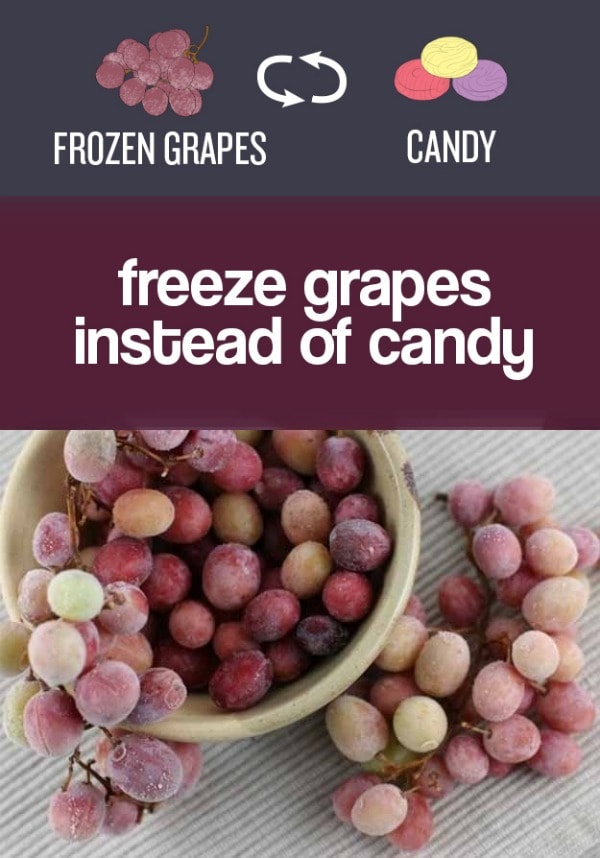 Here's a great post for those looking for ways to lighten things up:  27 EASY WAYS TO EAT HEALTHIER (like freezing grapes for snacks instead of eating candy… or other junk).


Here's a "healthy dessert blog" you can follow:  CHOCOLATE COVERED KATIE.  On Katie's blog, you'll find healthier versions of your favorite naughty treats: Cookie Dough Milkshakes, Chocolate Peanut Butter Fudge, Brownie Batter Pancakes…


Another great blog to follow to help get you into the proper mindset for eating healthy:  100 DAYS OF REAL FOOD.  There is a really neat story behind how this blog began.  Take a peek at this family's journey and the awesome blog and healthy eating sharing that evolved from it.


Until next week… next year… have a good one, and stay safe tonight!  XOXO