Here's another one of those posts full of all my crazy favorites… Stuff I've Gotta Share and You've Gotta See… !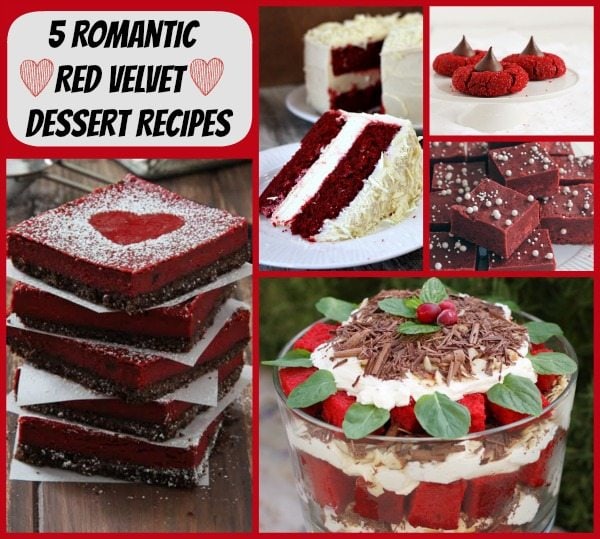 Here's my latest post for Parade Magazine's food blog:  5 ROMANTIC RED VELVET DESSERT RECIPES.  I've gathered some red velvet-themed recipes, and they are gorgeous!  I think every one of them would be a sweet contribution to a special Valentine's Day feast.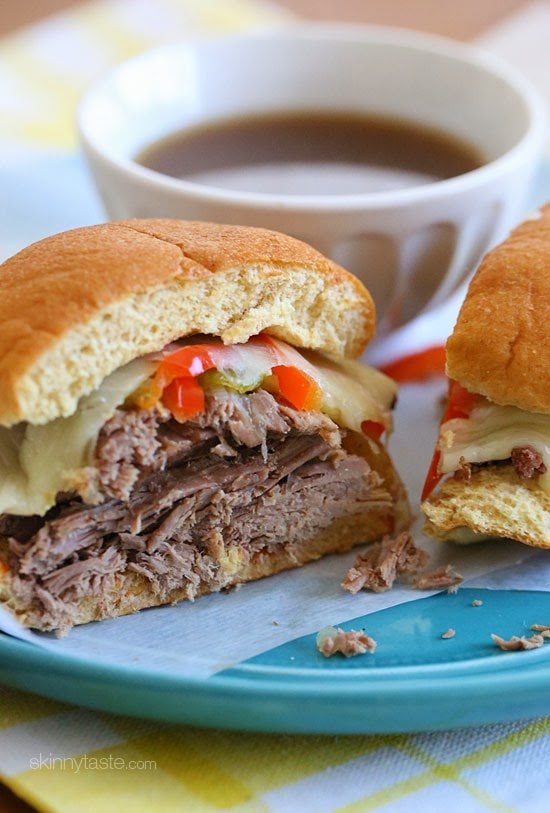 These SLOW COOKER FRENCH DIP SANDWICHES w/ CARAMELIZED ONIONS come from my cookbook- The Recipe Girl Cookbook.  My friend Gina featured the recipe and a cookbook review on her blog:  SkinnyTaste.  And YES… she totally lightened them up a bit and included nutritional info and WW Points on her blog.  Check it out!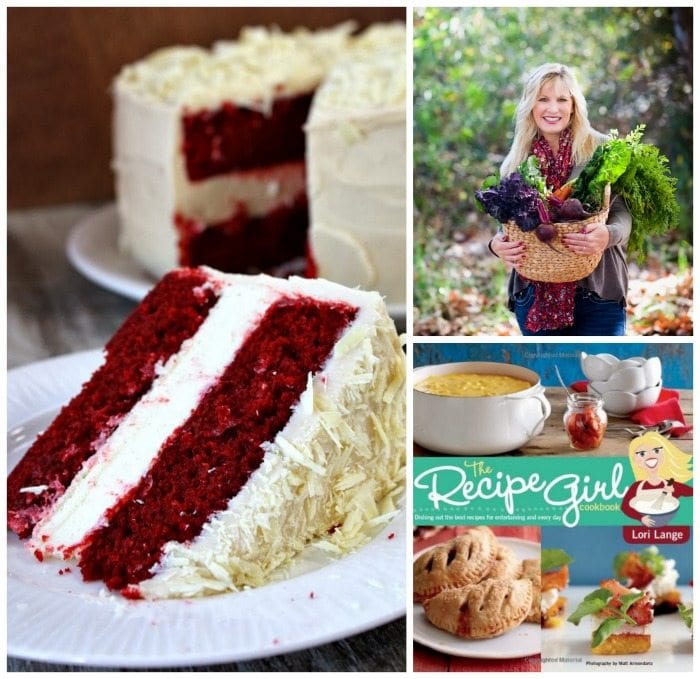 Lisa from the blog Lunch Pails & Lipstick published a "Real Mom" interview with yours truly today… and she's also giving away a copy of The Recipe Girl Cookbook! Check it out here! > REAL MOM INTERVIEW WITH LORI LANGE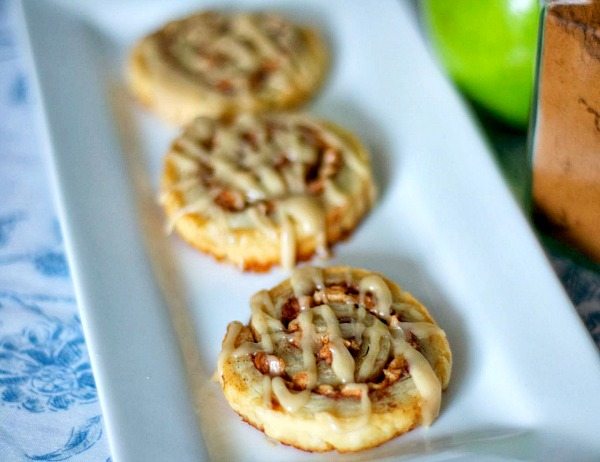 These delicious looking little cookies are CARAMEL APPLE PIE CRUST COOKIES!  The recipe comes from The Recipe Girl Cookbook and it is being featured by my friend Lynne of 365 Days of Baking and More (yes… she's on a quest to feature a different baking recipe every single day for 365 days!!!)  Lynne is also sharing a GIVEAWAY FOR THE RECIPE GIRL COOKBOOK, so check out her post!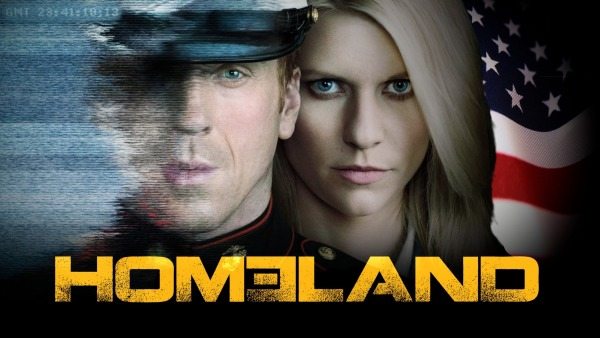 I just finished watching the current season, and I won't give anything away… but WHAT????!!!!!  How can there even be another season??  I honestly don't know where they're gonna go with the show from here.  If you've not yet watched Homeland on Showtime, you should think about powering it out through Netflix.  It's good TV.
Here was one of my contributions to the Super Bowl party that I went to: Super Bowl Cupcakes (representing both teams, of course). I used my WHITE WEDDING CUPCAKES recipe and WEDDING CUPCAKE BUTTERCREAM for these guys. They were delicious, and they were all gobbled up!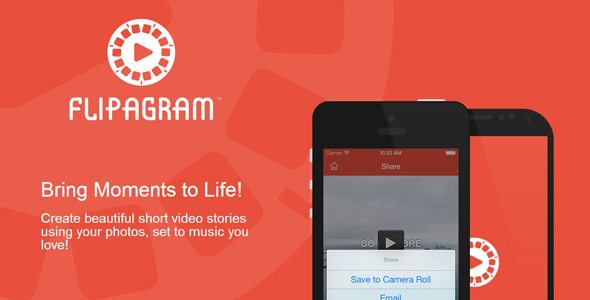 Here's a fun app to try out > FLIPAGRAM.  It's free!  You can create short photo slideshows set to music and share with friends.  Here's an example- my first Flipagram! > BEST DAY (a day on the slopes…)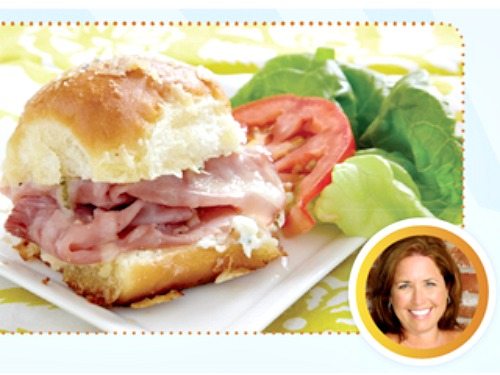 This recipe has kind of a fun history behind it… back in 2010 I judged a recipe contest with Paula Deen- The Real Women of Philadelphia Cream Cheese Recipe Contest.  Caryn Ross from the Sassy Mama blog was one of the winners with this recipe:  SASSY TAILGATE SANDWICHES.  I remembered how good these were and decided to make them for Super Bowl Sunday- YUM!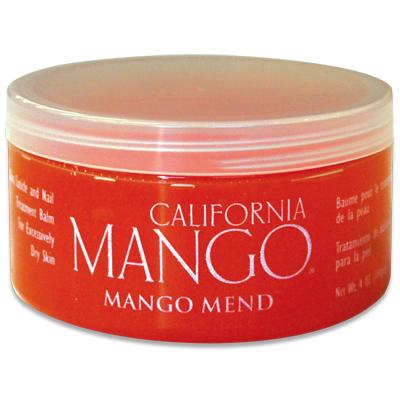 I've gotta share this beauty secret!! > MANGO MEND.  My manicurist swears by this stuff… it's great for those of us who have dry skin- dry cuticles, dry patches, dry lips and live in a dry climate.  Just rub this stuff on and let it do its magic (I like to do so right before I go to bed).  The consistency is similar to Vaseline.  It works wonders on dry skin and it smells fabulous too.  You can buy it on Amazon > MANGO MEND.  It might be available in beauty supply stores too.

Here are three food blogs that I read every day (and you should be reading them too!) >>
KITCHEN MEETS GIRL

:  Ashley blogs from Kansas where she lives with her husband and son.  Her blog is a lot like mine… sharing family-friendly, approachable recipes and giveaways.  Her photography is awesome.  Ashley's latest post is a giveaway:  Win a Camera for You and a Friend!

THE KITCHN

:  The Kitchn is brought to you by a diverse team of writers, recipe developers, and photographers from across the country.  I love the recipes, tips, food stories and round-ups shared.  I learn a lot from this site.  They're latest post:

Better Than Takeout and Quicker Than the Grocery Store- I Tried Blue Apron's Meal Delivery Service

.

FOODIE WITH FAMILY

:  Rebecca writes her blog from New York (rural Amish country) where she lives with her husband and 5 sons.  She's an expert in  cheese-making, bread baking, meal planning, food preservation, decadent desserts and fast family meals.  Yeah, she's amazing.  Her latest post:  

Giant Garlic Butter Soft Pretzel Rods
And finally… here is a music video that will make you HAPPY! Seriously, if you need a lift today or this week or whenever. You won't be able to get this song by Pharrell Williams out of your head!