Welcome to another edition of Stuff I've Gotta Share and You've Gotta See! >>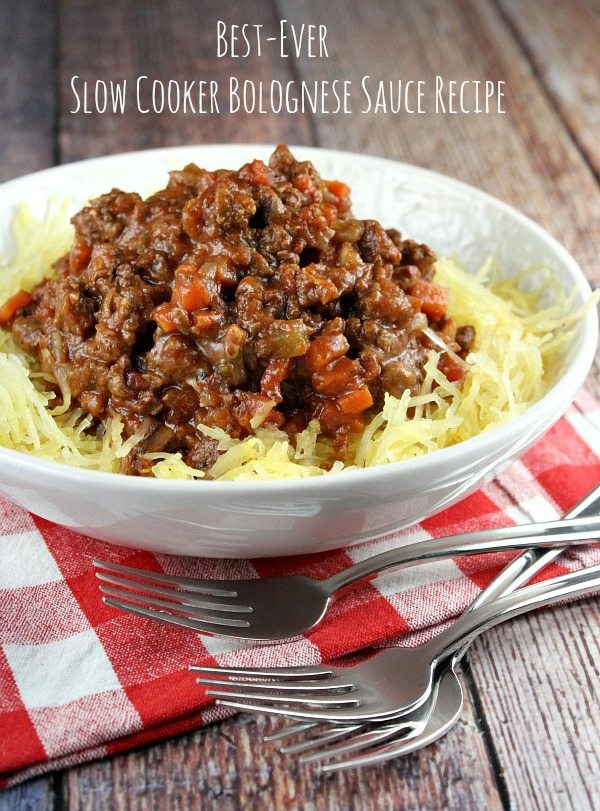 Here's a recipe I shared on Parade Magazine's food blog this week:  BEST-EVER SLOW COOKER BOLOGNESE SAUCE.  I made this for my family last weekend and served it over spaghetti squash.  We loved it!!!  My son wanted "normal" noodles, but my husband and I both loved the spaghetti squash. The recipe makes a large batch so you can eat half now and freeze the rest for another day.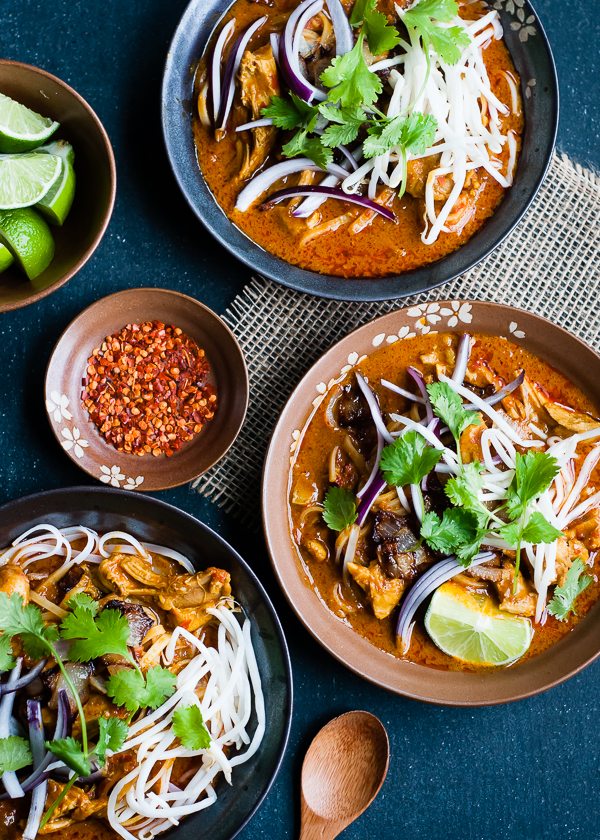 Here is the gorgeousness that is on my Culinary Covers blog today:  CHICKEN KHAO SOI (by Lindsay from the Cafe Johnsonia blog).  It's a Thai soup with a ton of interesting flavors that appeared on a Bon Appetit cover last year.  Check out Lindsay's review of the recipe.  And I just can't get over how beautiful her photograph is!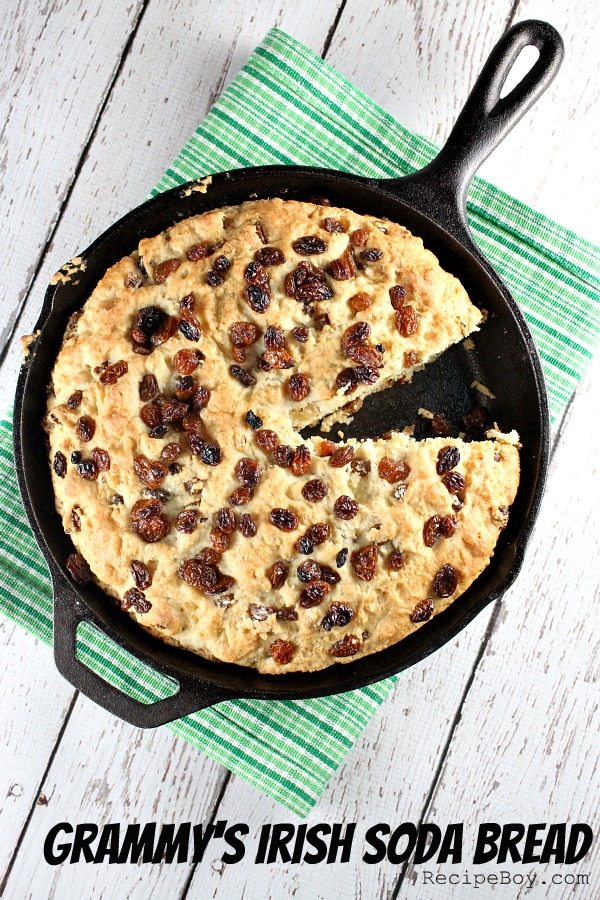 Here's what my little cutie made for his RecipeBoy blog last week:  GRAMMY'S IRISH SODA BREAD.  This is truly his Grammy's recipe passed down from her grandmother in Ireland- though we did make a few minor changes to the original recipe.  It turned out really great- nice and moist and tender.  We enjoyed it for breakfast and snacking for many days with a little butter and honey.  Thanks, Grammy!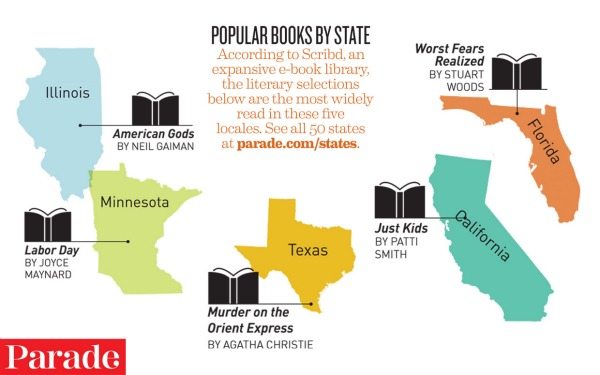 I thought this was kind of a fun post that I spotted on Parade:  THE MOST POPULAR BOOK IN EACH OF THE 50 STATES.  Check out the list to see what book is most popular in your own state… have you read it?  For Nevada, the most popular book is Scandal Becomes Her by Shirley Busbee.  It's a romance mystery and not something I would ever read… isn't that weird???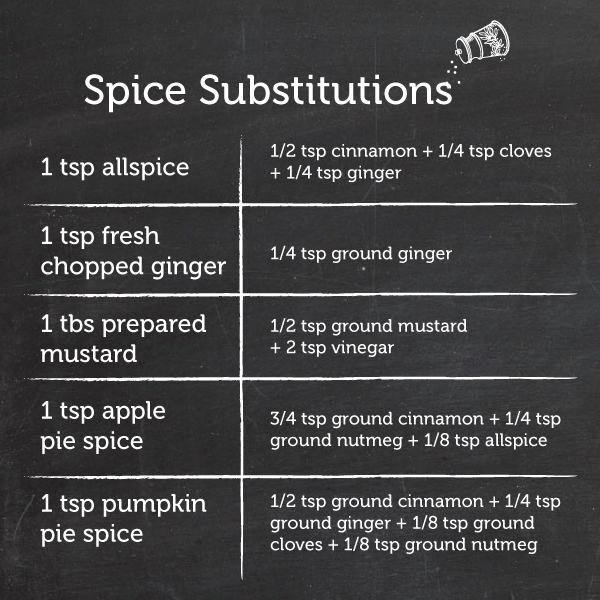 Here's a handy-dandy spice substitution chart that Duncan Hines shared on their Facebook page.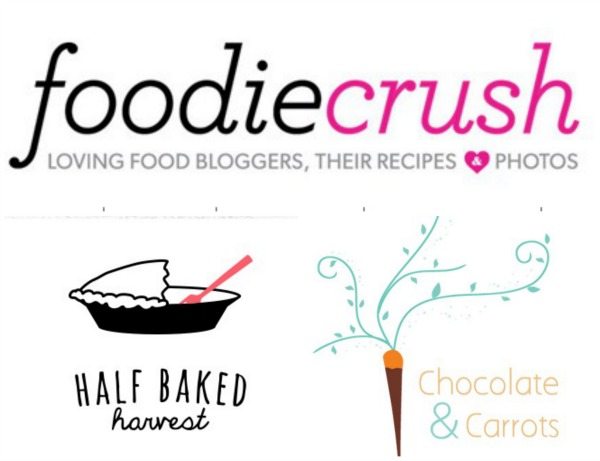 These are 3 food blogs I follow and LOVE.  You should follow them too! >>
FOODIECRUSH

:  Heidi blogs from Utah.  I've spent a lot of time getting to know Heidi, and my family has even been to a barbecue at her house!  I can't say enough about her- she's just plain awesome.  Heidi is an amazing photographer- she has helped many bloggers create e-books, she writes a

seasonal online magazine called, FoodieCrush

(of course), and she shares some pretty amazing recipes on her blog too.  Her latest post:  

Garlicky Avocado Grilled Cheese with Tomato Pesto

.

HALF BAKED HARVEST

:  Tieghan blogs from Colorado where she lives with her 6 siblings and parents.  She has been cooking for her family since she was 15.  There is so much talent wrapped up in this young girl that I can't even wrap my head around it.  You must check out her blog to see the creative ideas she comes up with for recipes- you will most definitely be seeing a cookbook from Tieghan in her future (that's my prediction anyways)!  Her latest post:  

Cheesy Black Bean and Quinoa Taco Bake

.

CHOCOLATE & CARROTS

:  Caroline blogs from South Carolina.  Her blog is a balance of all things good.  A new site design grabbed my attention this week- it's beautiful, and it was all done by her talented techy husband.  Scanning through the collection of her latest posts on her home page… I want to make everything.  That's how a food blog becomes one of my favorites.  Caroline's latest post is this extremely gorgeous

Green Noodle Bowl

.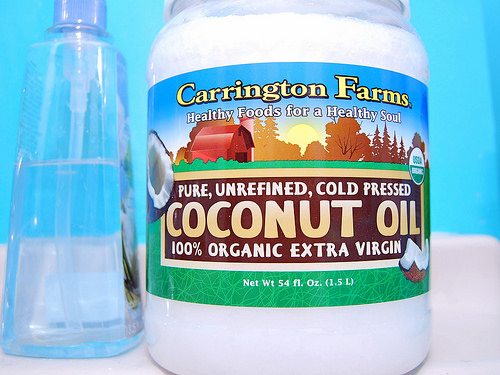 I am intrigued by this post from Cate at Sweetnicks.  She shares what she has experienced as an amazing secret to having the softest hair imaginable:  COCONUT OIL!  Check out her post for details!  I'm totally trying it.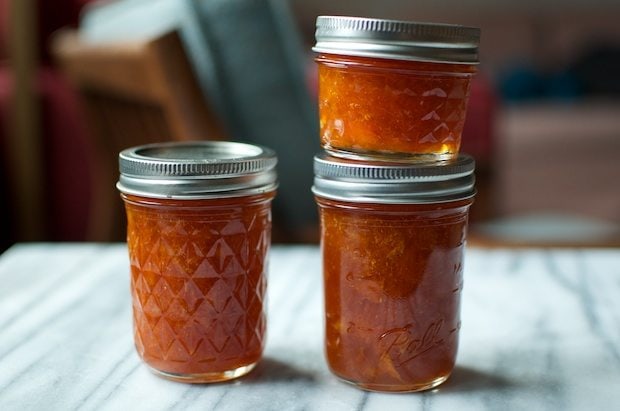 Here's a recipe that caught my eye today:  HONEY SWEETENED CARA CARA ORANGE JAM on Aimee's Simple Bites blog.  I've never seen an orange jam before, and we love Cara Cara oranges at our house.  Definitely putting this recipe on the to-do list!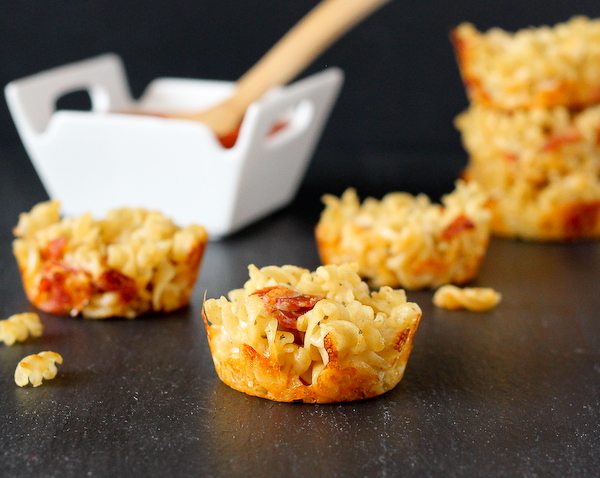 I want to make these too:  PIZZA MACARONI & CHEESE MUFFINS from the Rachel Cooks blog.   Whoa.  I know my kiddo would enjoy these.  I'm thinking they'd be fun for an after-school snack when his buddies come over and they're all starving and raiding my pantry.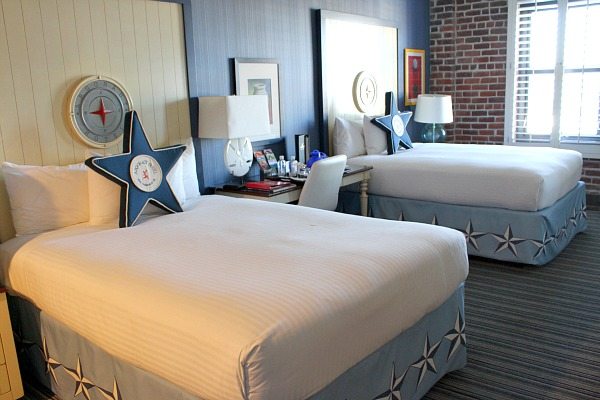 My family and I recently took a short trip to San Francisco.  We stayed in a cool hotel in a great location, had some good eats and did some fun things.  You can read all about it > HERE.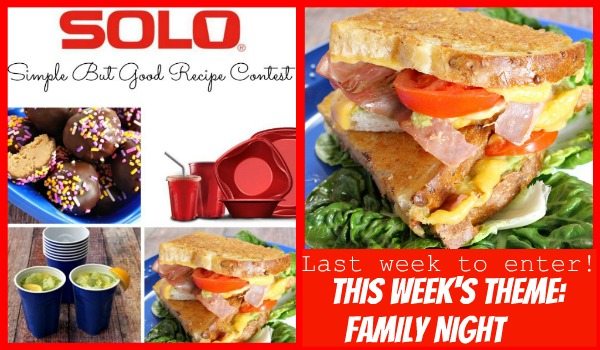 It's the LAST WEEK of the SOLO Simple But Good Recipe Contest.  I hope you will consider entering your 6-ingredient or less recipe with a FAMILY NIGHT THEME for this last week.  Seriously, it's super easy to enter a recipe that you already have (don't need to create something new) on their Facebook page.  If I were entering, I'd do a simple gourmet grilled cheese or pizza or something like that.  My family loves that stuff.  Enter the contest > HERE.  The prize this week is a Solo Product Pack, pizza cutter, set of 4 placemats, and a Recipe Girl Cookbook!  Good luck!
And finally… my stuff wouldn't be complete without sharing a video: Here is Pentatonix brand-new cover of Pharrell's song, "Happy." I think you'll like it!
Until next week, my friends, have a good one!