Here's another edition of Stuff I've Gotta Share and You've Gotta See! >>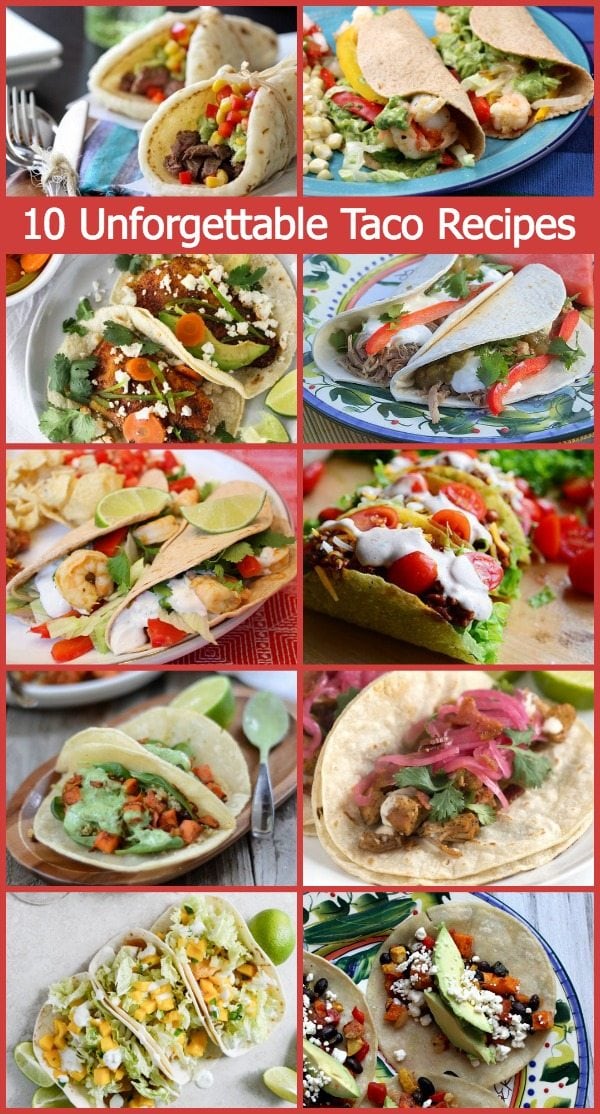 On Parade Magazine's blog this week, I shared 10 UNFORGETTABLE TACO RECIPES.  Suddenly, I'm craving tacos!  There's kind of something for everyone in this collection- beef, chicken, pork, seafood and vegetarian.  These are fun for Cinco de Mayo… or just dinner for the family.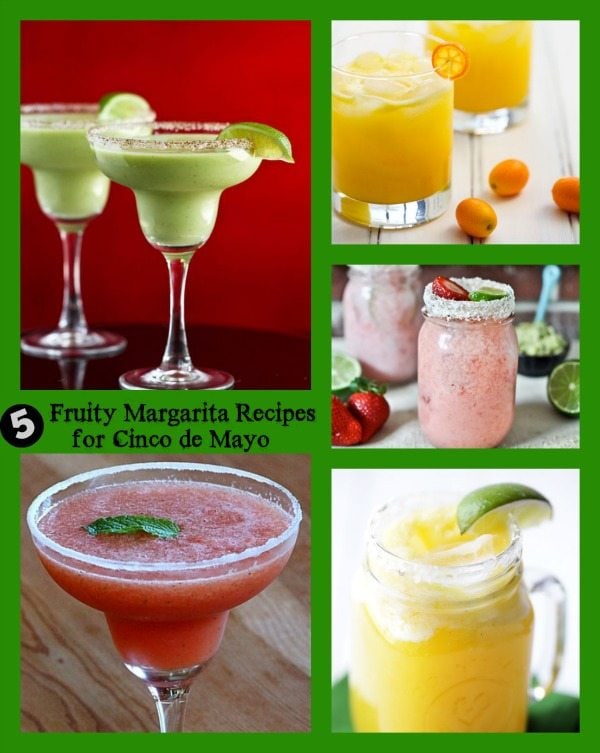 And since we're knee-deep in Mexican food, we might as well have margaritas too, right?  Here's another one I shared on Parade:  5 FRUITY MARGARITA RECIPES.  Which one do you want to try first??  I'm personally eyeing those Avocado Margaritas!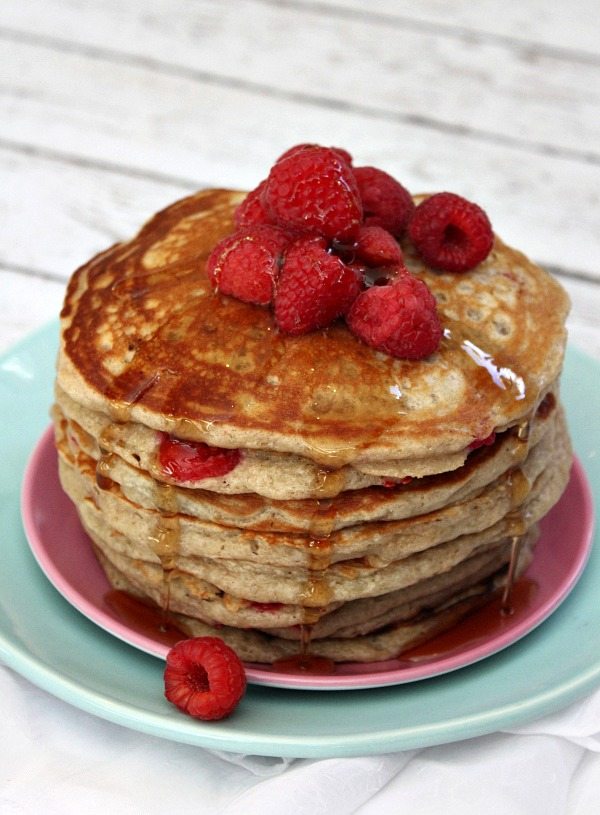 My final breakfast/brunch contribution to Better Homes and Garden's Delish Dish blog is today.  Because my son is CRAZY about raspberries, I made these RASPBERRY-BUTTERMILK PANCAKES.  They're kinda pretty, aren't they?  We most definitely gobbled them all up at my house (especially my crazy-kid).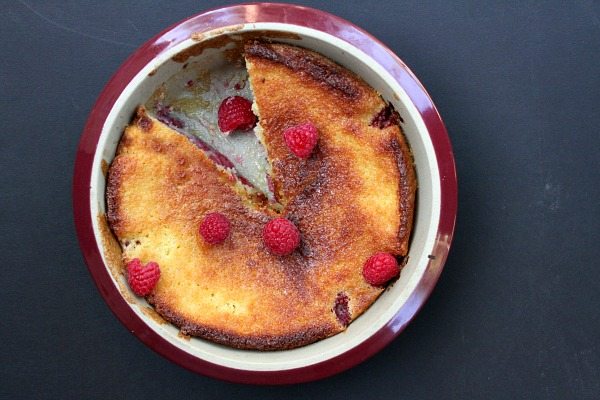 Speaking of my crazy kid (RecipeBoy), here's a new recipe he is sharing on his blog this week > RASPBERRY BUCKLE.  It's a very simple cake-like recipe using fresh raspberries.  The cake turns out to be very tender and moist.  This is awesome warmed up with a tiny bit of vanilla ice cream.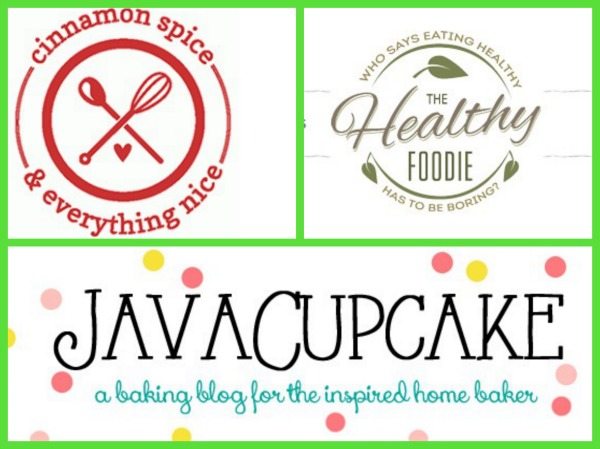 Here are three food blogs that I enjoy following- you should follow them too! >>
CINNAMON SPICE & EVERYTHING NICE

:  Reeni blogs from New York.  I've been following her blog for as long as I can remember.  She shares all kinds of family-friendly recipes for all meals of the day- she uses fresh, seasonal ingredients to create "modern day comfort food."  Reeni's latest post:  

Mexican Pizzas

.

THE HEALTHY FOODIE

:  Sonia is a French-Canadian blogging from Quebec.  She has quite an interesting weight-loss/life changing story of getting healthy behind her.  Sonia eats a Paleo-focused diet, but she shares non-Paleo recipes on her blog too.  I love that she focuses on using real and healthy ingredients.  Sonia's latest post:  

Shrimp and Spinach Stuffed Salmon

.

JAVA CUPCAKE

:  Betsy blogs from Germany as an army wife with two kids.  Readers come to Betsy's site for baking inspiration- baking inspiration- she shares the most amazing cupcakes, cakes, pies, cookies and the occasional main dish.  Her photography is amazing.  Betsy's latest post:  Raspberry Mojito Cupcakes.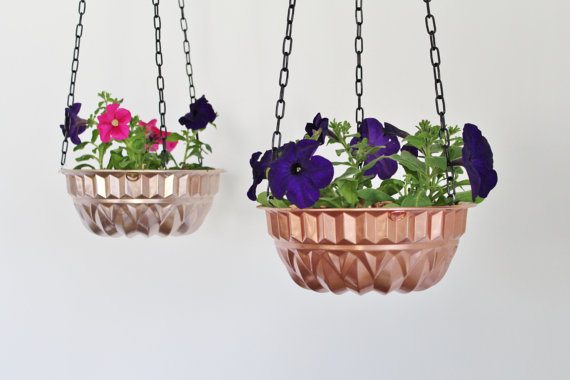 I'm seriously loving these BUNDT PAN HANGING PLANTERS spotted on TheKitchn.  You can buy them on Etsy, or you can DIY and make your own!  So cute!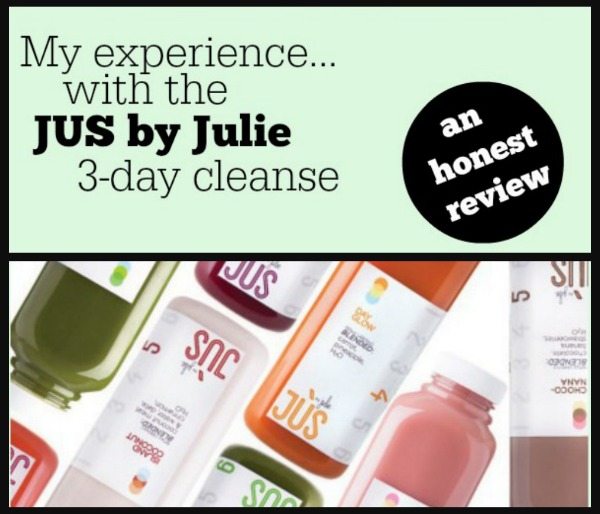 In case you missed it, I wrote about my experience with the JUS by Julie 3-Day Juice Cleanse.  I shared all of the details- good and bad.  Come take a peek, especially if you have ever thought about doing a cleanse!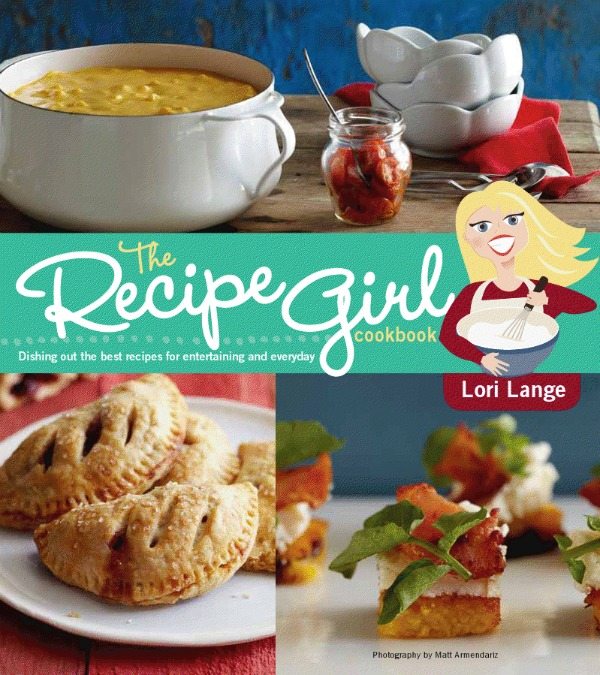 It's been ONE YEAR since The Recipe Girl Cookbook was published.  Sales are still going strong on Amazon, but here are some of the highlights from the last year:
Blurbs about the book have appeared in quite a few publications- Parade, USA Today Weekend, San Diego Union Tribune, and Taste of Home.
I was a guest on In the Kitchen With David on QVC to share my book with the world!  That was crazy-fun.
Target decided to carry my book in its itty-bitty cookbook section.  Target!  That was great news.
My publisher announced a 2nd printing for The Recipe Girl Cookbook– awesome 🙂
I continue to get emails every day from readers who are loving my book!
Do you have my book yet???  You can order a copy on Amazon here > The Recipe Girl Cookbook… or pick up a copy at Target or Barnes & Noble!  Thank you SO MUCH for all of your support!

This totally looks like an ad, doesn't it??  It's not meant to look like that… but I had to share that MACY'S FRIENDS & FAMILY event begins today and runs through May 5th.  For this event, 25% off means that you get 25% off EVERYTHING… even Hudson jeans, Frye boots and other things that are not normally included with their coupons.  Let's just say I bought a few things on pre-sale yesterday, and when I go back today to pick them up, I totally might shop some more!
Another fun one from one of my favorite people: Jimmy Fallon– here's a clip of his lip sinc battle with Emma Stone. Be sure to watch to the very end. She's hysterical!