I have a bunch of random Stuff I've Gotta Share with you today, and you should probably see it!  Here ya go!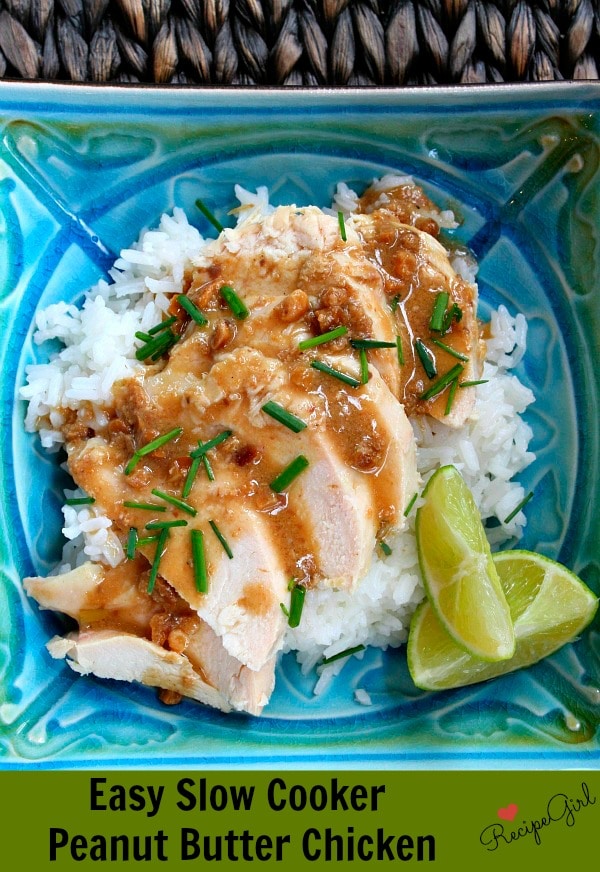 This is the recipe I wrote for Parade Magazine this week- Easy Slow Cooker Peanut Butter Chicken.  It's for those nights when you have to run around and take one kid to baseball and then another kid to lacrosse, and then no one is home until it's too late to make any sort of great dinner.  The kids will enjoy this one since it's tender chicken with a peanut buttery sauce!  Check out the recipe > HERE.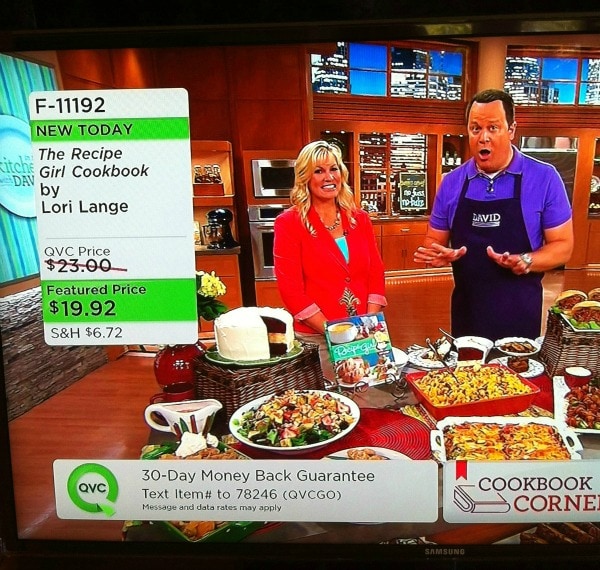 Last week was my big national TV debut on QVC- I had the opportunity to share my book- The Recipe Girl Cookbook– with the world!  I was on David Venable's "In the Kitchen With David" show.  He couldn't have been nicer and more genuine.  I loved every minute of my experience there.  It's such a well run organization, I met SO many neat folks there who were selling other products.  The products they choose to feature on the show are ones that they truly stand behind and believe in.  As I was leaving, I apparently walked right by rapper Fifty Cent and his entourage and was completely clueless… didn't even notice.  He was there to sell his headphones.  If you watched my show, thank you for the support!  And if you missed it, you can still view it HERE on the QVC site (just click the video link).  I'm getting such positive feedback from all who have purchased The Recipe Girl Cookbook, and I couldn't be more thrilled about that!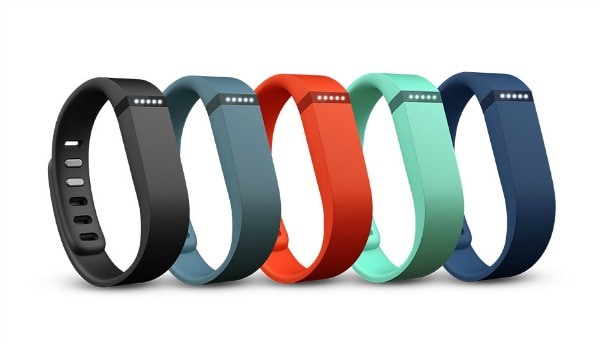 My neighbor flagged me down the other day to tell me about her FIT BIT.  Do you know what these are and what they do???  From their website: This slim, stylish device is with you all the time. During the day, it tracks steps, distance, and calories burned. At night, it tracks your sleep cycle and wakes you silently in the morning. Just check out the lights to see how you stack up against your personal goal. It's the motivation you need to get out and be more active.  I'm pretty much obsessed with the idea of getting one of these now!!  They are currently running $99.95.  If you have one, I'd love to know how you like it, and what your experience has been with it!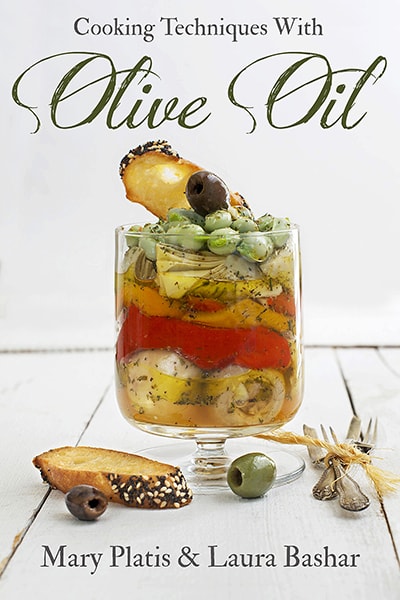 Here's another great new E-Book on the market offered at $9.99:  Cooking Techniques With Olive Oil.  Description from Amazon:  How often do you come home from buying a beautiful bottle of extra virgin olive oil and wish you had more uses for it, other than a salad dressing or sautéing up a quick dish? In this book you will learn the easy cooking techniques of poaching, braising, marinating, infusing, and baking with olive oil. Our goal is to teach you a new way of cooking and to help you master fundamental skills.
Nominated for a Global Ebook Award, this cookbook is a fantastic resource for anyone who enjoys olive oil. You will find detailed descriptions, as well as recipes for vegans and meat eaters alike, including plenty of beautiful and vivid photographs. Cooking Techniques with Olive Oil is fabulous resource for cooks of all experience, from the novice to the professional.
Written by Mary Platis, culinary instructor, owner and chef for the Greek Gourmet catering company and food blogger (CaliforniaGreekGirl.com). Also written and photographed by Laura Bashar, graphic designer, photographer and food blogger (FamilySpice.com).  
I know the authors personally and I have complete confidence that they have put together a fabulous book!  Check out Laura's Family Spice blog for more information and a giveaway, and check out Mary's California Greek Girl blog for more info and a giveaway too!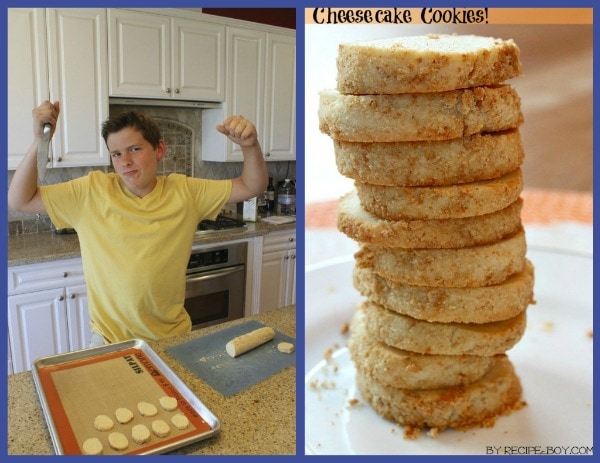 Oh dear.  My boy (now 12!) is at it again with his fun baking ventures.  This time he made some rather fabulous CHEESECAKE COOKIES (edged in graham cracker crumbs) for his current post, where he is featuring the Cookies for Kids Cancer cookbook:  All the Good Cookies (all money earned on this book goes toward pediatric cancer).  The cookie recipe is fabulous, and he's also offering a giveaway for the book!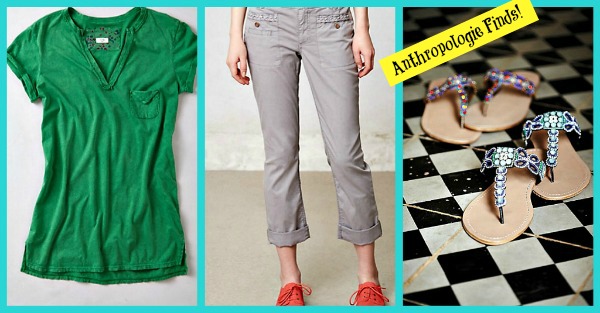 I've been obsessively shopping for summer things lately, so I thought I's share some of my fun finds.  Although kind of expensive, Anthropologie is one of my favorite stores to find unique clothes.  The green T. you see above is their Raw Edge V-Neck (on sale for $34.95).  It's gotten some mixed reviews because the cotton is super soft and tends to wear and get tiny holes in it after a while.  Call me crazy, but I LOVE that sort of shirt.  It's completely comfortable, and I want to wear it to the beach and also wear it to bed every night.  I bought it in green AND white!  The pants shown are their Braided Twill Trousers ($88).  I never, ever buy pants that are that expensive, but I failed to look at the price of these before I tried them on.  They fit so perfect and they were so comfortable that I splurged and bought them in both gray and green.  I'll wear them all summer long, so I figured they were worth the price.  I got three compliments on them the first day I wore them!  The shoes I'm showing here are the Kandalini Sandals ($88).  I haven't bought them yet, but they're pretty darn cute so I may have to dig deep and buy those too!  Or maybe someplace like Target has a similar style??  Please let me know if you've seen a cute style like these at a more affordable price!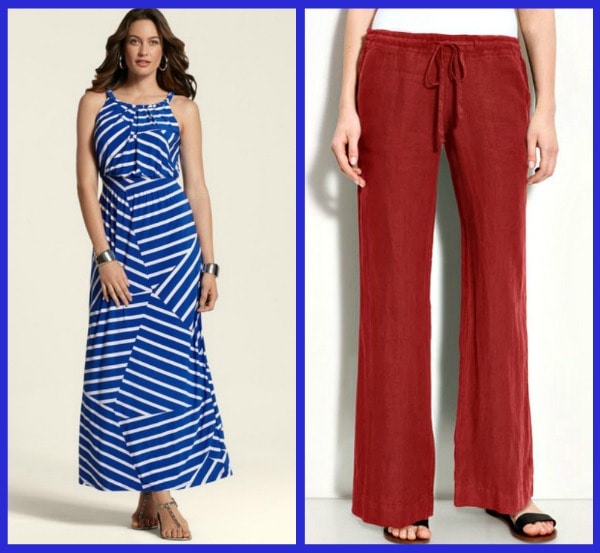 Here are two more summery pieces that I picked up.  The Maxi dress I found at Chicos (a store I only usually frequent for their jewelry, but I happened to spot this while I was there!): Striped Brooke Dress ($139)- comes in brown too.  Again, I don't usually spend this much on a dress, but they were offering some sort of great coupon the day I was there, so it wasn't as much.  I will wear this to summer parties this year in both day and night.  What I consider to be a really great purchase for summer are these linen pants I found at Nordstrom: Drawstring Linen Pants ($59).  I bought them in two colors- New Spice and Lapiz.  Last night, I accidentally put my Lapiz pants in the DRYER and thought that I for-sure had shrunk them and ruined them.  Nope, they were still perfect!  These will be comfortable and cool for summer.
Have a fabulous weekend!
XO… RecipeGirl