Here's another one of those posts … Stuff I've Gotta Share and You've Gotta See!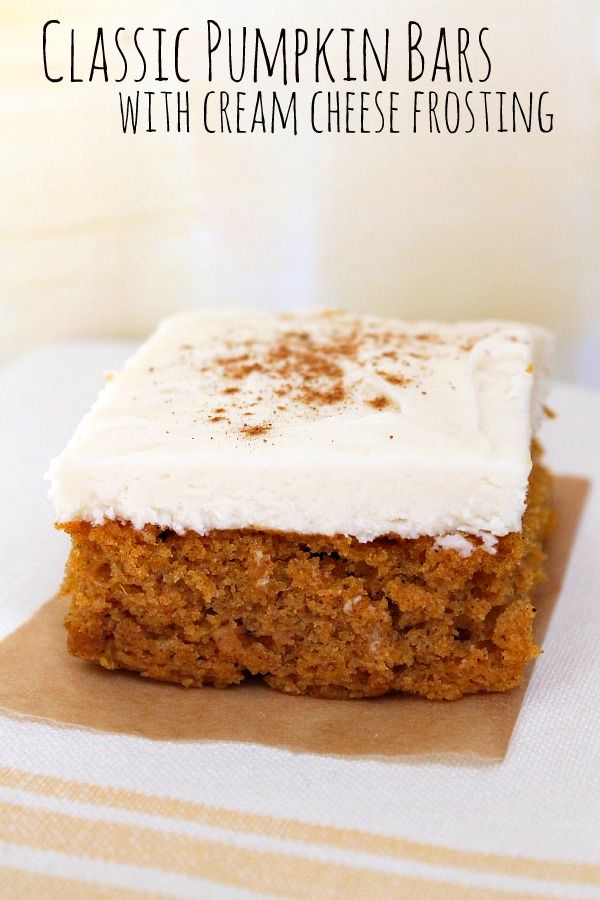 On Parade Magazine's blog this week, I shared a recipe for PUMPKIN BARS WITH CREAM CHEESE FROSTING.  They are super good, really easy to make, and the recipe makes a ton… which makes them good for serving up at small-crowd gatherings like football Sunday!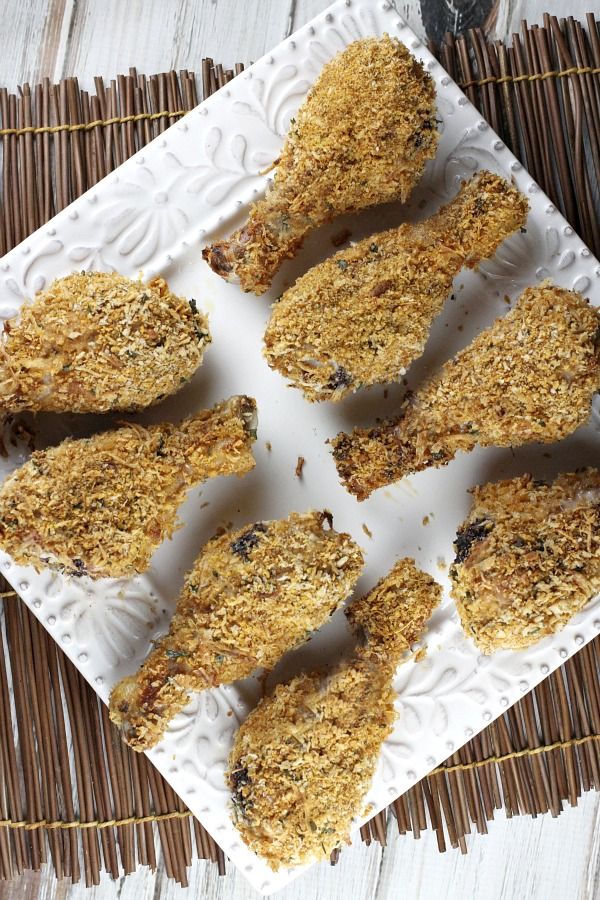 I also shared a recipe from the new and super fabulous cookbook:  The Skinnytaste Cookbook by Gina Homolka:  BUTTERMILK OVEN "FRIED" CHICKEN.  This is such a healthy way to make chicken, and it's completely family-friendly.  Kids like to pick up drumsticks and just nibble away!  They were a big hit in my house for dinner.  And I absolutely adore the cookbook too.
Over on the FoodieCrush blog, she did something kind of fun:  She featured a recipe mash-up of my SNICKERDOODLE BLONDIES and Taste and Tell's APPLE CRUMB BARS.  FoodieCrush's new recipe:  APPLE BLONDIES WITH CINNAMON- ALMOND STREUSEL.  They look completely amazing to me!!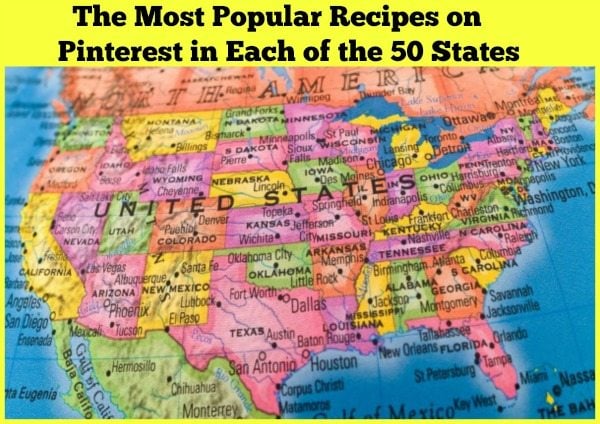 Here's a super-cool little article on THE MOST POPULAR RECIPES ON PINTEREST IN EACH OF THE 50 STATES.  If you're on Pinterest, or if you're a food blogger, or if you're just curious what recipe is the most popular in your own state, check this out!  It's kind of funny.  The most popular recipe in my state- Nevada- is Garlicky Baked Shrimp.  SO WEIRD, considering that we are nowhere near any place to get good, fresh shrimp!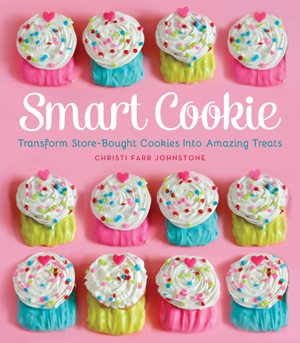 My friend Christi Farr Johnstone (author of the blog- Love From the Oven) has just released her first cookbook, SMART COOKIE: Transform Store-Bought Cookies into Amazing Treats.  This is such a delightful book for those who want to whip up cute treats quickly by using store-bought cookies as the base for the recipe.  You'll find things like Ice Cream Cone Treats made out of chocolate chip cookies, Halloween and Thanksgiving cookies using Nutter Butters or Oreos, a flag cookie using Pirouettes, party hat cookies using Walker's Shortbread Cookies, and more!  It's a cute book.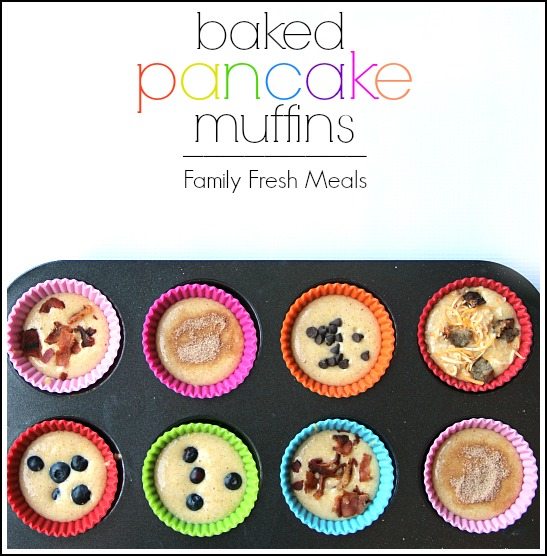 This is such a cute idea for a Sunday morning breakfast, isn't it? >> BAKED PANCAKE MUFFINS by the Family Fresh Meals blog.  Kids can add whatever they want to their pancake muffins- totally customized!  Fun!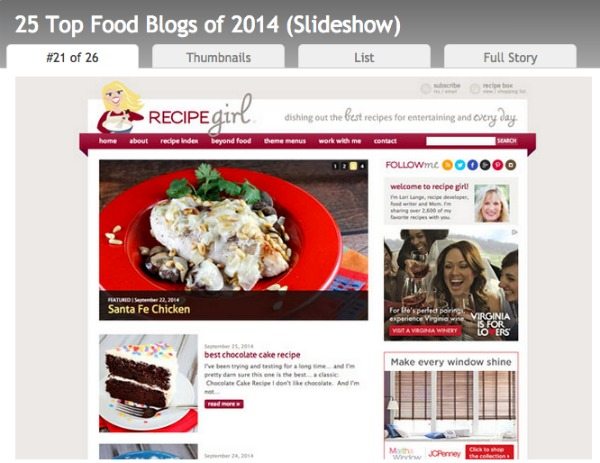 I feel honored to be included in this list of the TOP 25 FOOD BLOGS OF 2014 by The Daily Meal!  There are some great blogs on this list- so nice of them to think of RecipeGirl!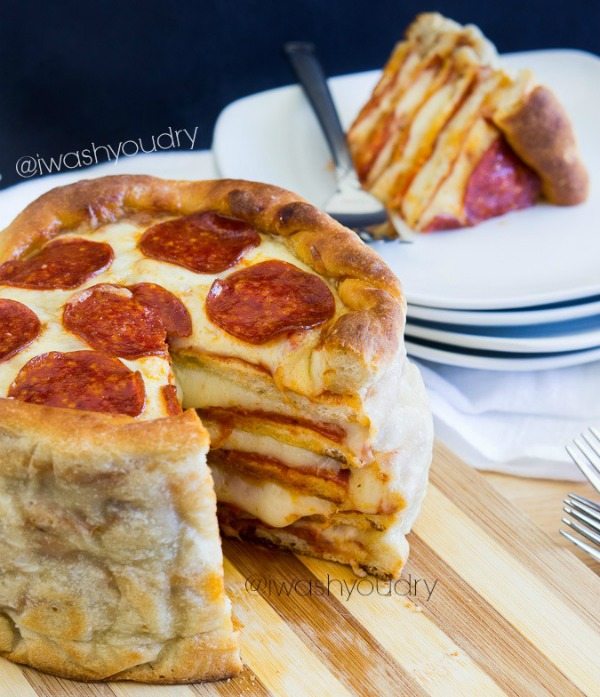 I'm sure you've seen this floating around the internet… or on TMZ… or NPR… or a whole bunch of other places- it's the PIZZA CAKE.  My friend Shawn Syphus from the blog- I Wash…You Dry developed this recipe for her client- Pillsbury, and it has completely gone VIRAL.  It's so exciting to see that happen.  What a crazy-fun recipe!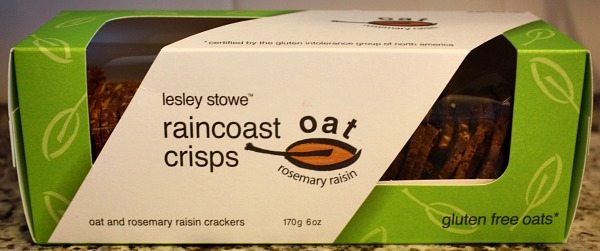 Here is a product that I am very much obsessed with right now:  RAINCOAST CRISPS– I happen to like this flavor:  Rosemary Raisin.  I spotted them at my grocery store a couple of weeks ago and decided that it would be a good idea to have these with some soft cheese and a glass of wine for dinner.  My husband was on a business trip, so it makes perfect sense to have wine and cheese and crackers for dinner, right??  Anyway, I LOVE THEM.  I'm not sure if I'd try ordering them online because they might crumble in shipping.  They do carry them at Whole Foods, and they were at my regular grocery store too- near the gourmet cheeses.  Word of warning: they are expensive.  They were $6.99 at my market.  I didn't even realize that until after I bought them.  But I've been buying them again because they're so darn good!!  Check out their website for more details.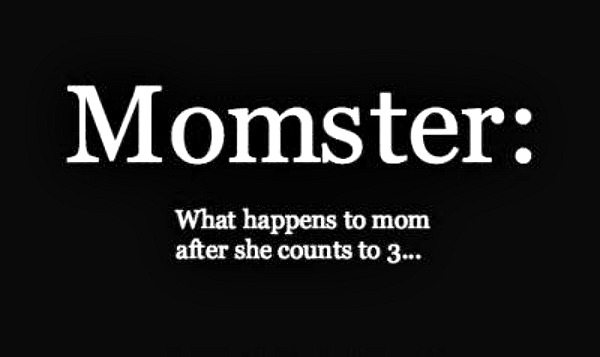 Yes, this is me.  And yes, I still count to three sometimes… even though my son is 13-years old 🙂
I've seen a LOT of people out there apple-picking!  Here's a fun video from a chef that shows you how to quickly peel a whole bunch of apples using a DRILL!