Here's another one of my favorite posts:  Stuff I've Gotta Share and You've Gotta See!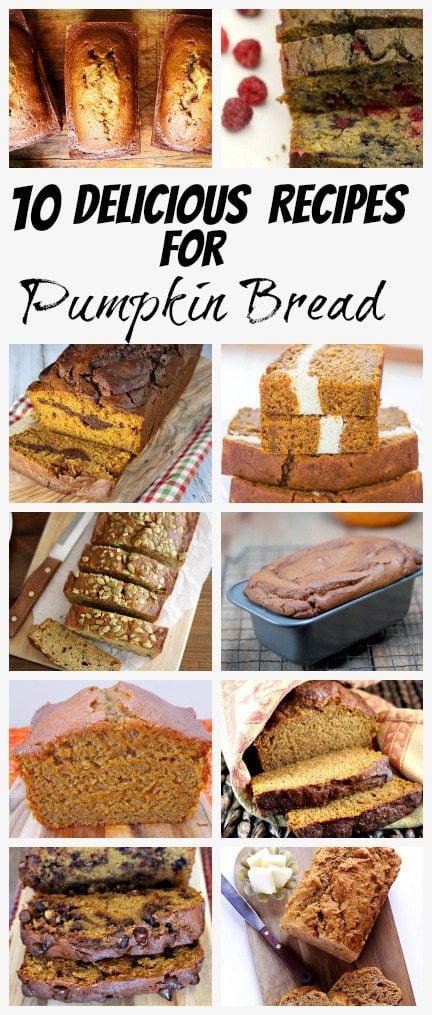 On Parade Magazine's blog this week, I shared 10 DELICIOUS WAYS TO MAKE PUMPKIN BREAD– featuring recipes from some of my favorite blogs.  Click through the slideshow and figure out which one you'd like to bake first!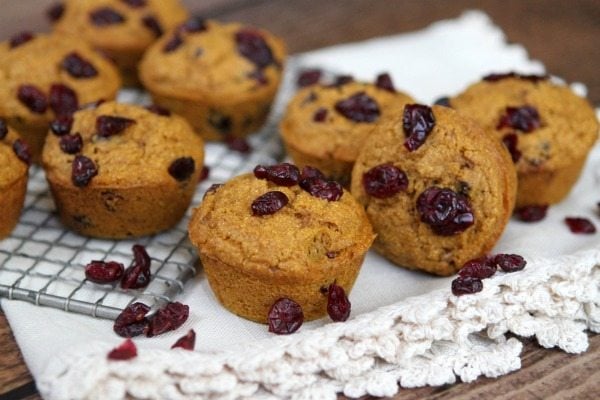 Also shared on Parade's blog:  a recipe for PUMPKIN- CRANBERRY CORNBREAD MUFFINS.  These are good muffins for dunking into soup and chili, and they make a good breakfast muffin too- warmed up with a little butter and honey.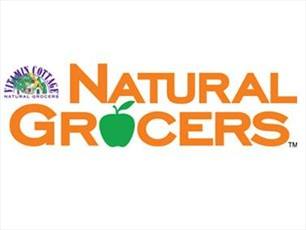 Are you lucky enough to have a Natural Grocers in your town??  I attended the grand opening of the store that just opened in Reno, Nevada and got a tour.  I love it!  They have a very impressive amount of organic, nitrite and antibiotic free foods both fresh, frozen and packaged… along with gluten free products.  Everything they carry in meat and dairy comes from Grass Fed Cows.  The produce section is small but gorgeous.  Their prices are pretty good too!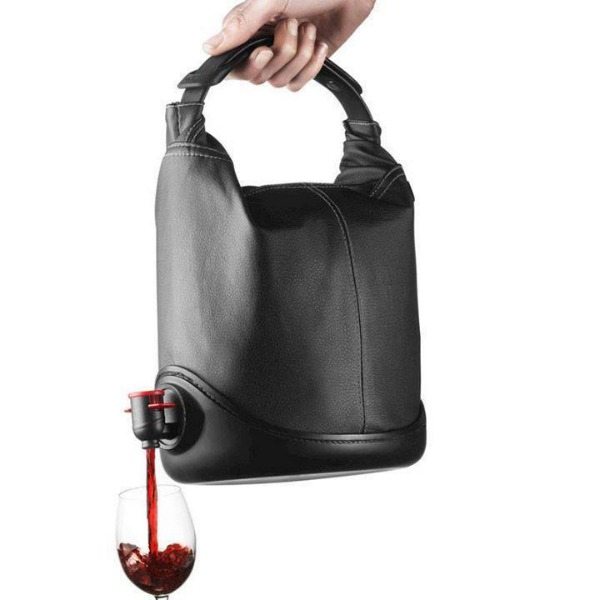 This is a WINE PURSE!  I'm not sure I'd buy it because it's designed so that you can stuff the bag from a boxed wine into it (and I don't do boxed wine…), but in reading through the reviews it looks like it might be possible to use a disposable bag inside instead.  Why would you want it?  Tailgating… picnicking… sneaking into the movie theater??  🙂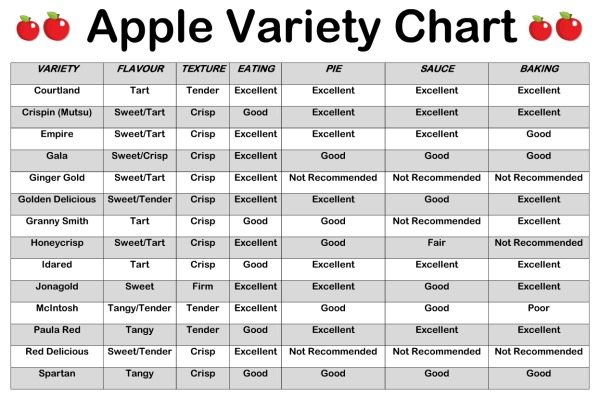 Good to know!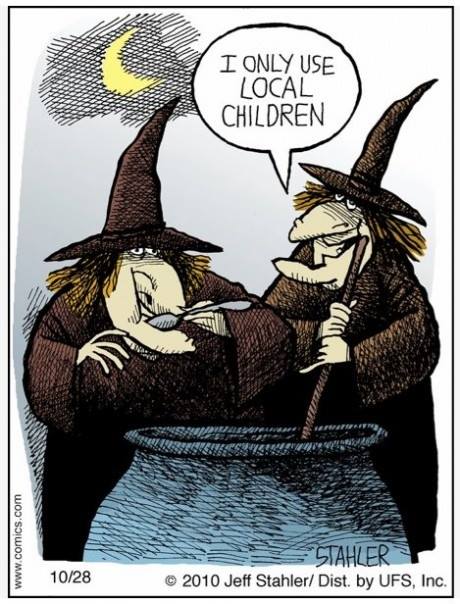 I thought this was holiday timely since there is such a local food movement going on these days!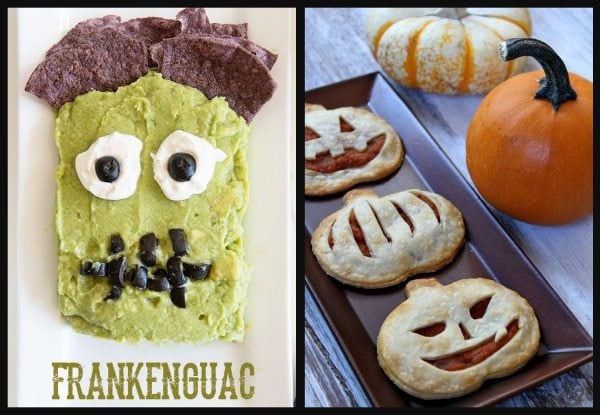 It's almost Halloween!  Here are a couple of last minute Halloween ideas for you:  FRANKENGUAC is a cute and easy appetizer shared by my friend Kristen from the Dine & Dish blog.  My PUMPKIN PIE POP TARTS would be super cute to serve up on Halloween morning!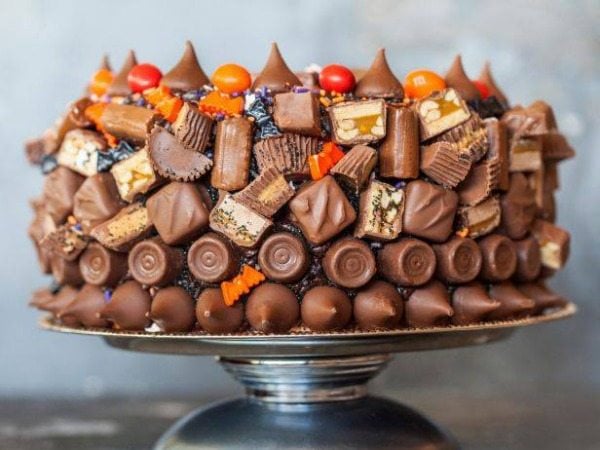 I guess this is a "leftover Halloween candy idea!"  Major Candy Overload Cake!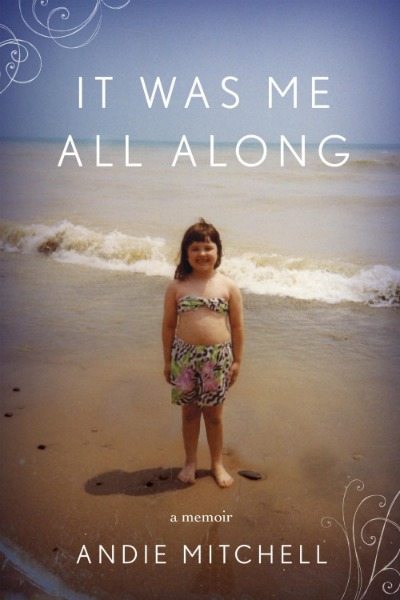 I'm currently obsessed with Andie Mitchell's completely amazing WEIGHT LOSS STORY.  Andie is the author of the blog, Can You Stay for Dinner.  If you read anything today, read here weight loss story on her blog.  It's totally inspiring!  Her memoir is coming out in January, and I'll definitely be reading that.  She's a great story teller.
I cannot stop watching this video!  It's a smooth jazz cover of Meghan Trainor's smash hit song "All About That Bass" by Kate Davis.  Her voice is perfect for this song, and I actually enjoy it 100% more than the original.  Nice job with this one from Postmodern Jukebox!
Disclosure:  There are Amazon affiliate links within this post.