Hey you!  Here's this week's Stuff I've Gotta Share and You've Gotta See!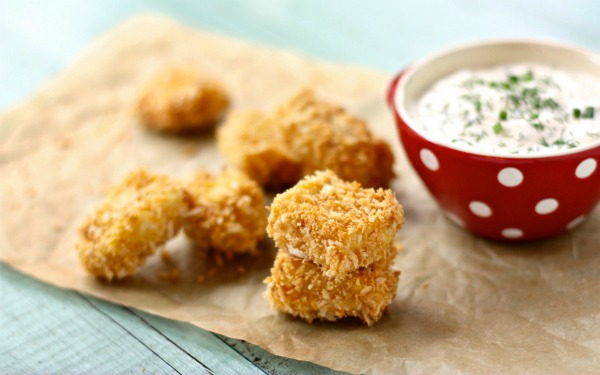 Here's what I did for Parade Magazine this week:  I was recently informed that McDonald's Chicken Nuggets are actually only 50% chicken (the other 50% you just kind of don't want to know).  I don't go to McDonalds unless I'm driving across country and it's the only place around for miles, but I know some kids really dig those nuggets.  Homemade is such a better, more healthy option for your kids!  Here's a collection of SIX healthy, homemade chicken nugget recipes I'm sharing with you.  All are very different, and they all look delicious!  The photo and recipe above are from the blog A Farmgirl Dabbles: Baked Chicken Nuggets with Dilly Ranch Dip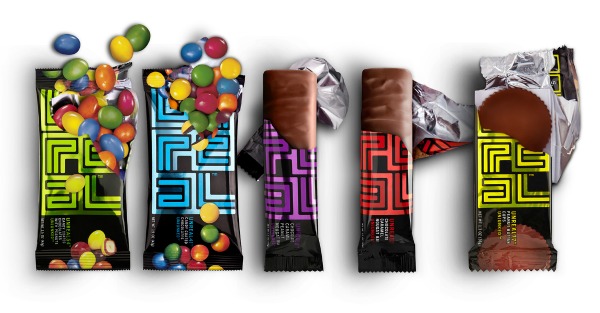 New on my son's blog:  RecipeBoy.  He is very, very excited to be sharing a review and giveaway for UNREAL candy– a candy that is exactly like some of the main brand favorites out there but it's made from all real stuff  (no corn syrup, GMO's, artificials, hydrogenateds, no chemicals and no sugar overload).  Check out his post about this candy and enter his giveaway > HERE.  My husband and I tasted all of the candy, and it might be interesting to note that we both agreed after taste-testing that if we saw this brand with the more popular name brand side-by-side on a store shelf, we'd definitely grab this one.  The price point is similar and it just doesn't make any sense to buy the brand with all of the added crud.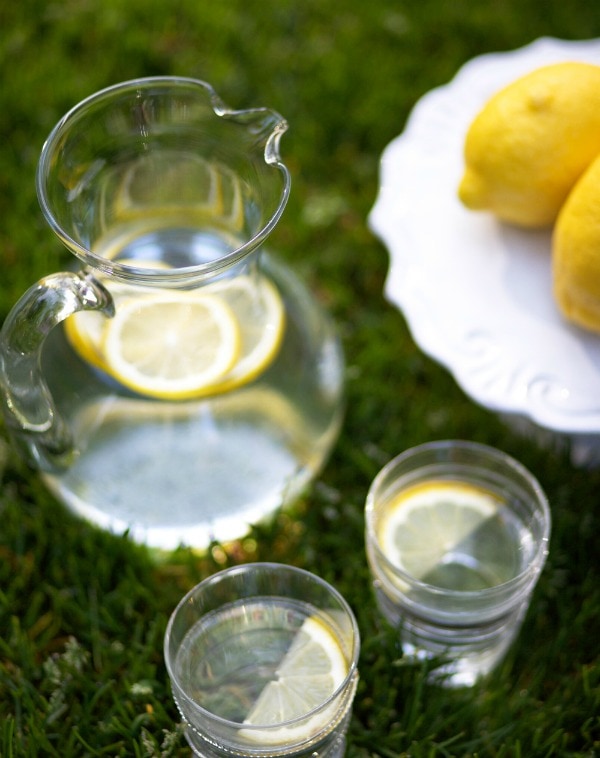 I love this post from my friend Carrie Minns on her blog:  La Pomme de Portland.  "Why You Should Start Your Day With a Simple Glass of Lemon Water."  I love lemon water- both cold and hot.  Carrie explains why it's so good for you!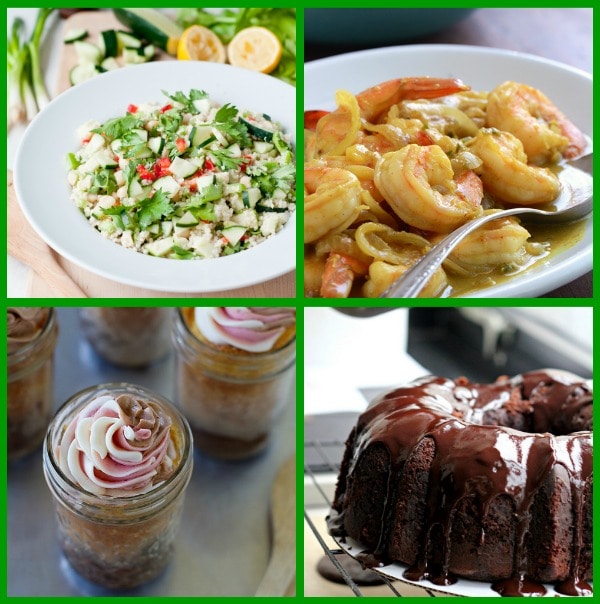 Here are the delicious things that have been happening on my other blog – Culinary Covers– for the last couple of weeks:  Green Apple and Macadamia Nut Quinoa Salad, Coconut Tiger Prawn Curry, Neapolitan Cakes in a Jar, and Chocolate Heartland Bundt Cake with Chocolate Honey Glaze.  You can check out the recipes and the very candid and honest reviews of those recipes on Culinary Covers.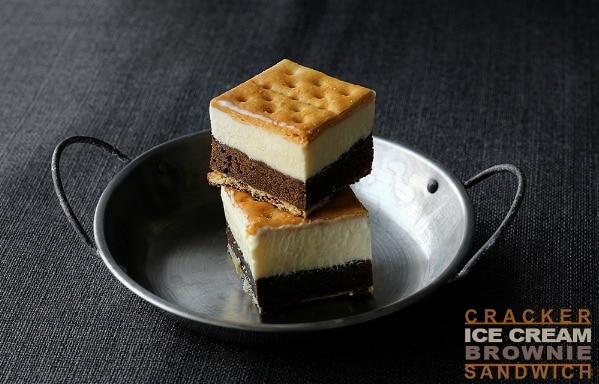 Loved spotting this new-to-me blog this week out of Beijing, China: Lady and Pups.  Beautiful photography and well written.  And I am totally enamored with these Ice Cream Brownie Sandwiches that use Saltine Crackers as the crust of the sandwich.  Fun, huh?
Speaking of ice cream sandwiches, here's a new book from Tessa Arias:  Cookies and Cream- Hundreds of ways to Make the Perfect Ice Cream Sandwich.  Tessa writes the blog Handle the Heat.  I spotted this book in ANTHROPOLOGIE the other day (my shopping obsession).  If Anthropologie carried The Recipe Girl Cookbook, I think I might just faint and fall on the floor.  So super cool.  Wouldn't this be a fun summer birthday or wedding gift to give along with an Ice Cream Maker??
That's all I've got for now.  Have a terrific week and into the weekend!  I'm packing my cowboy boots and heading to Austin, Texas for the BlogHer Food conference.  Yee Hah!