Here's another one of everyone's favorite posts:  Things I've Gotta Share and You've Gotta See!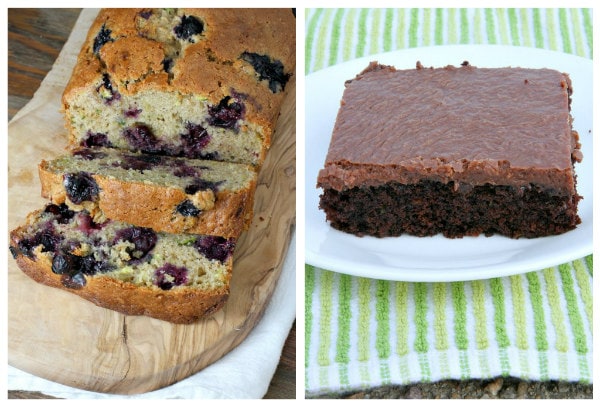 Here are a couple of delicious recipes I shared on Parade Magazine's blog recently:  BLUEBERRY ZUCCHINI BREAD and CHOCOLATE ZUCCHINI CAKE.  You'd never know there was zucchini inside.  Zucchini acts much like bananas do in banana bread- they provide some great moisture for the baked good.  These are both really great recipes.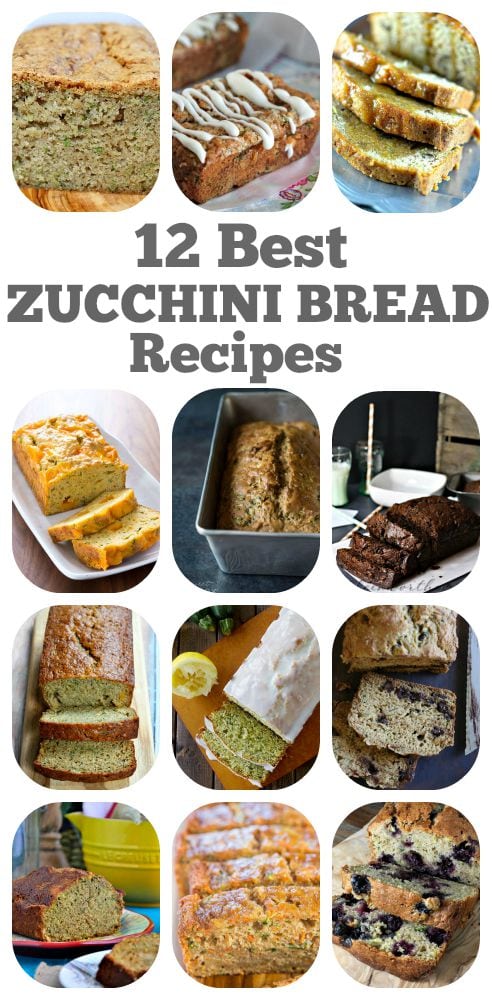 I love baking zucchini bread in the summer since zucchini is abundant!  Here are 12 BEST ZUCCHINI BREAD RECIPES for you to try!
Zucchini is also great to add in to dessert recipes.  Here are 12 WAYS TO TURN ZUCCHINI INTO DESSERT!  You'll find lots of delicious cakes, cupcakes and cookies in this collection.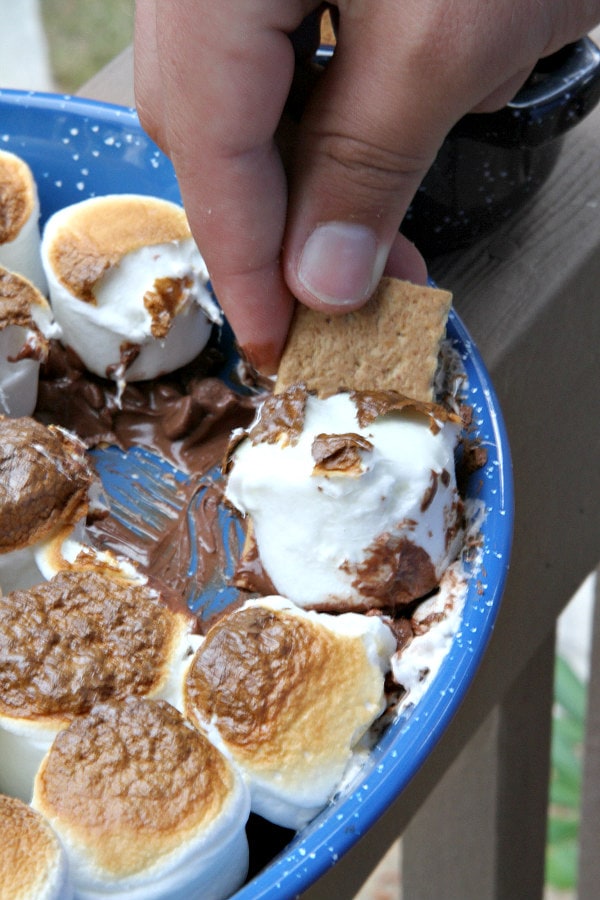 New from RecipeBoy!  >> S'MORES DIP.  You may have seen this on the internet somewhere.  We saw it too, and we were excited to try it at home.  It was SOOOO good, and it was so easy to make too.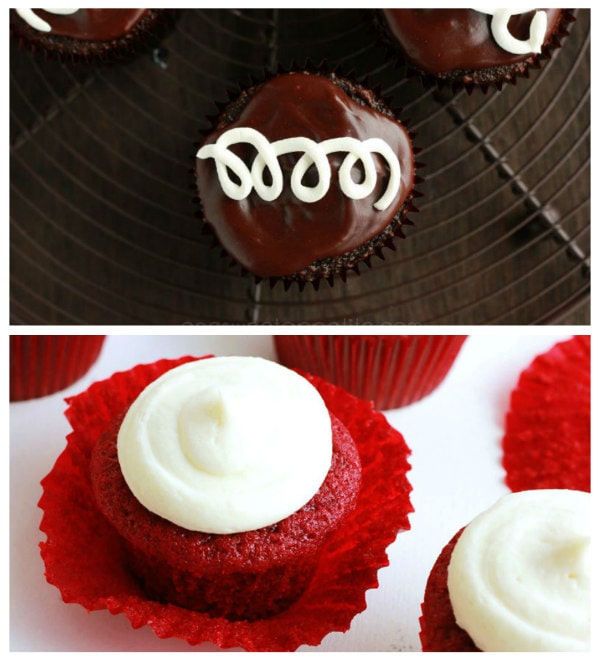 Here are two yummy cupcake recipes to try- from the blog, One Sweet Appetite: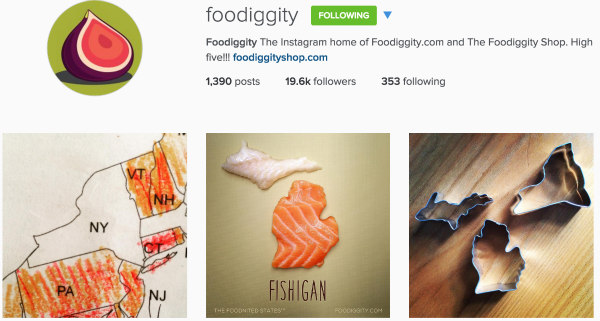 I've been enjoying this project on the Foodiggity Instagram account.  It's a Dad and his 8 year old son sharing their creations of the FOODNITED STATES (they're sharing each state made from some type of food).  It's adorable.  You can follow them on Instagram HERE.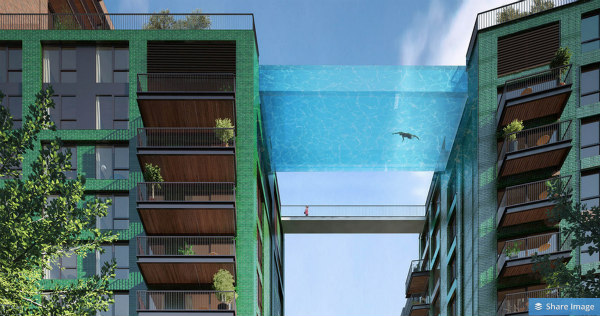 Here's a SKY POOL that a development is planning to have in London.  It's literally a pool that connects two buildings up high in the air!  Would you swim in that pool?  I'm thinking, NO.
Here are two delicious recipes to try from the blog:  Kleinworth & Co.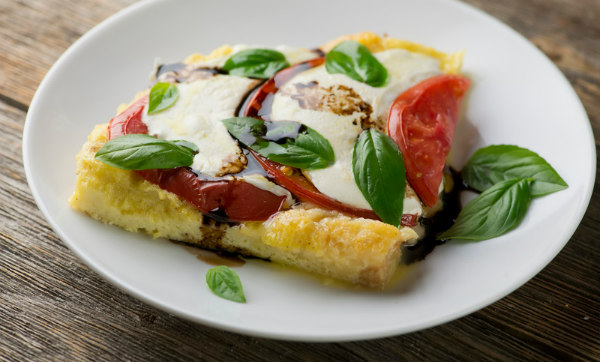 This CAPRESE BREAD PUDDING from the blog: Framed Cooks– looks so good!  I can just imagine using fresh summer tomatoes with fresh basil… and a drizzle of balsamic. YUM.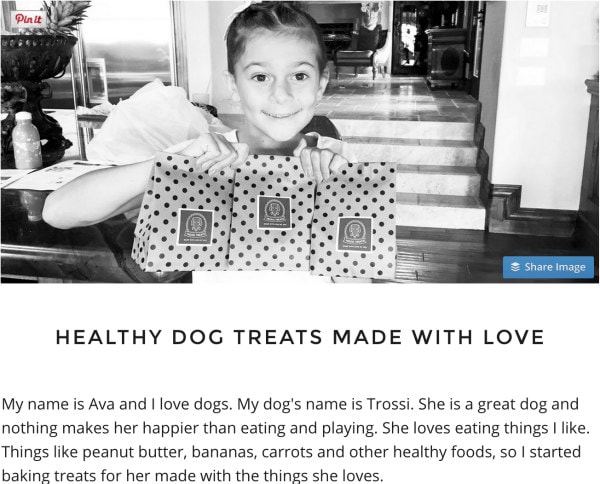 A neighbor of ours back in our old neighborhood in San Diego has a daughter who is apparently a little entrepreneur!  She has started a business called, "TROSSI'S TREATS," homemade healthy dog treats for sale.  I love it!  Support Ava's efforts and order some of her doggie treats to try!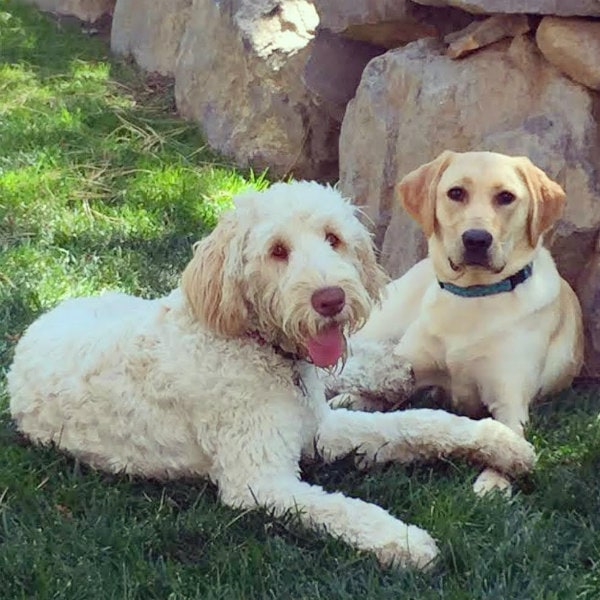 Here's my sweet Tessie the Labradoodle (now about 9 1/2 months).  She's hanging out with the first dog she ever met- Mud the Labrador.  They chase each other around like crazy and then they collapse and hang out.  Sweet, eh?