Here's some more Stuff I've Gotta Share and You've Gotta See!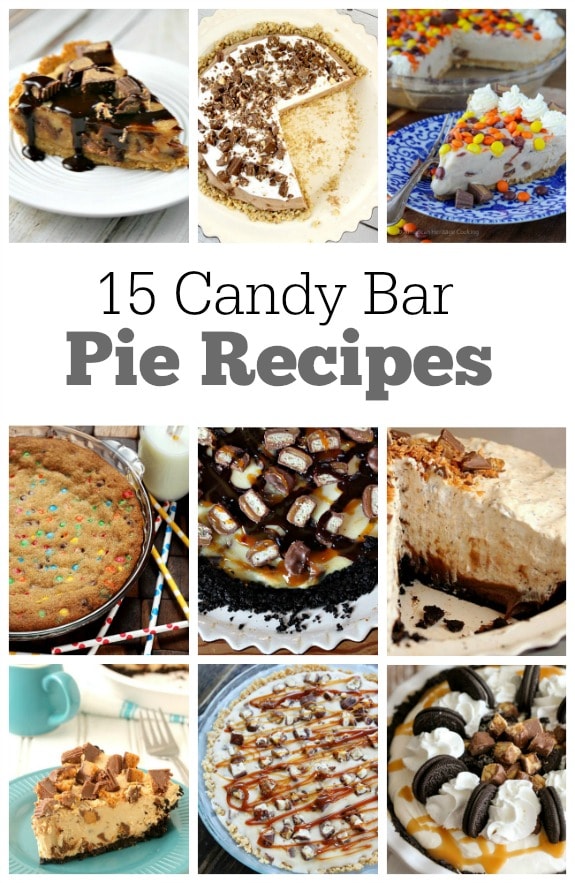 This is an important share:  15 CANDY BAR PIE RECIPES.  You're going to need some ideas for using up all of that Halloween candy in your house, right?  All of these pies have candy as a starring ingredient.  There are some delicious ideas in this collection.  And best of all… you can make it and gift it to someone if you're tired of all the candy!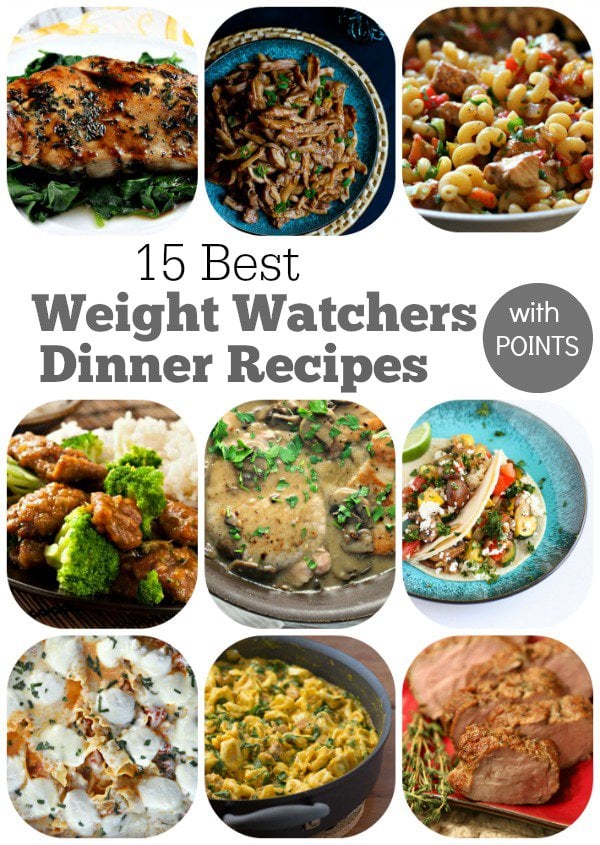 And… because you've probably been digging into the treats too much lately… here are 15 BEST WEIGHT WATCHERS DINNER RECIPES– all with nutritional information and points.  Choosing some of these options may help you lighten things up a bit before the big holidays arrive!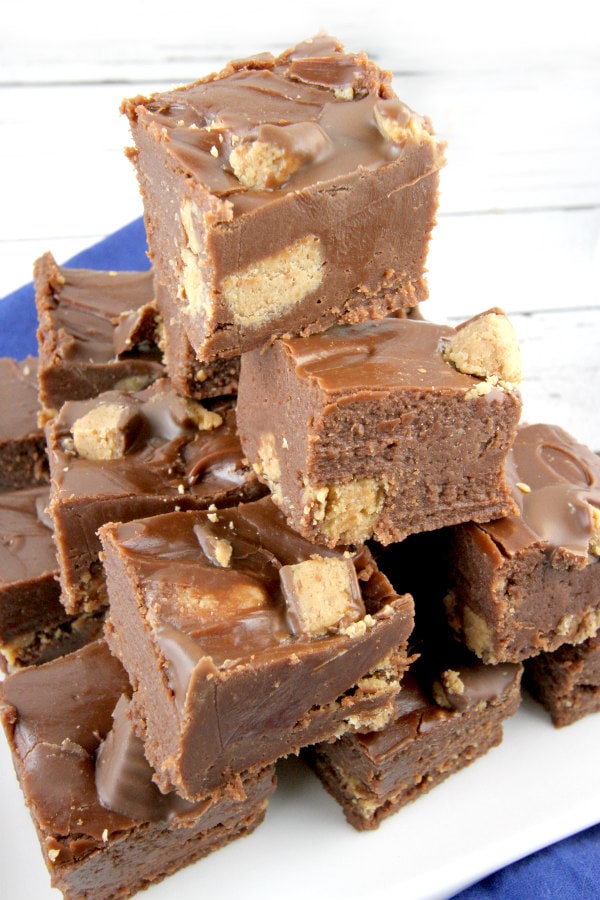 My son has been torturing me with this fudge he made:  PEANUT BUTTER CUP FUDGE.  Fudge can be so tricky to make, but this recipe was so easy for him to make, and it turned out perfect and creamy.  Click the title to check out the recipe on his RecipeBoy blog.

www.Tsu.co is a new social network that is threatening to be better than Facebook.  It's similar to FB but you can earn revenue for ads that are shown alongside your content. Go directly to the site and request to join (it's invite only right now, but you can use pass code "RecipeGirl" to get in and grab your name!) My pass code is an affiliate link, but I'm not sure how you can get in otherwise. I'd at least grab your name so it isn't taken if this one takes off and is the next best thing!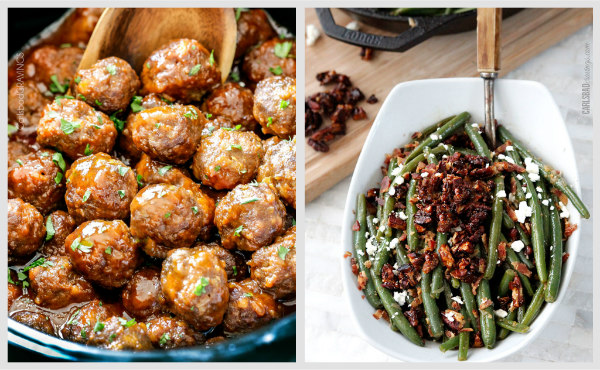 Here are a couple delicious recipes to share from Jen at Carlsbad Cravings: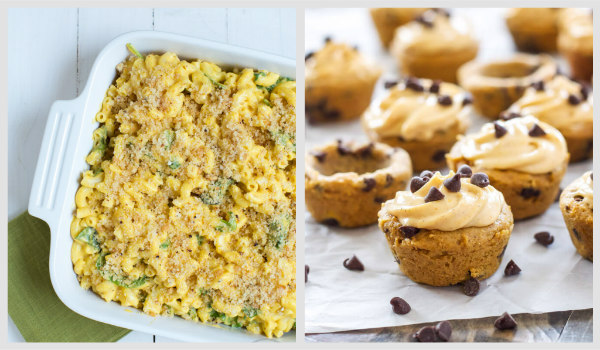 And here are a couple more recipes to drool over from Ashley at Spoonful of Flavor: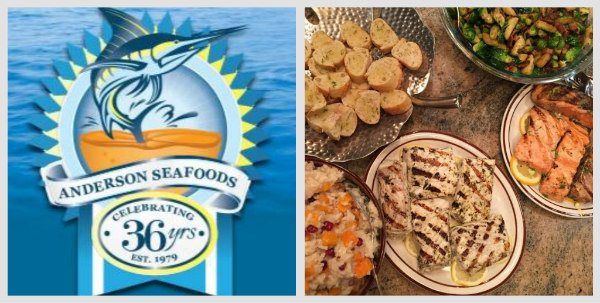 I have been using this company for YEARS now for my seafood.  I live in Nevada– where good seafood is really tough to find.  So I order it all online from Anderson Seafoods.  It is packed in ice and delivered overnight.  My favorites:  salmon, halibut and large, frozen shrimp.  The fish is packed tightly so you don't get any freezer burn if you're planning to freeze for a while.  If you wish to try them out, use "Recipegirl10" in the checkout for a discount of 10%.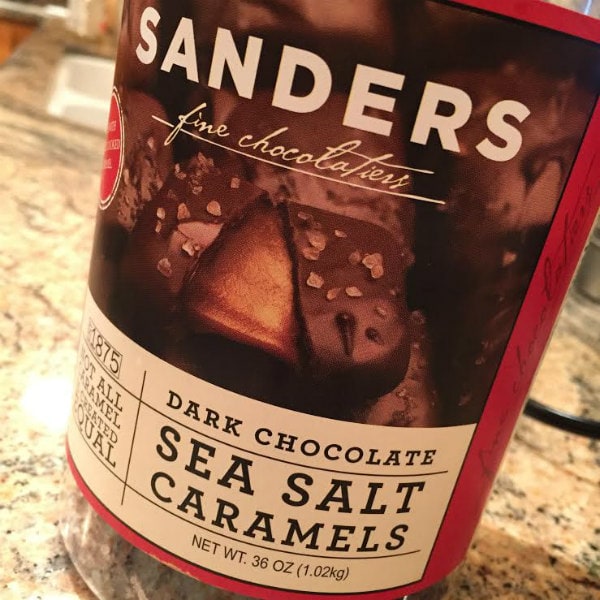 I made a delicious discovery at Costco recently:  these dark chocolate sea salt caramels in the candy section.  They're ADDICTING.
And because I ate far too many of those sea salt caramels, I'm now currently on another juice cleanse!!  This time I'm trying out a new-to-me company:  Urban Remedy.  I'm on my 3rd day of a three day cleanse.  So far so good.  I'll be writing up my experience with this cleanse in detail on the blog sometime soon.
Here's a little doggie who hangs out at the gym where I work out:  Bella the Morkie.  Isn't she adorable?  She's so tiny that you can easily pick her up with one hand, put her in your purse, and store her under your seat on an airplane.  I want one!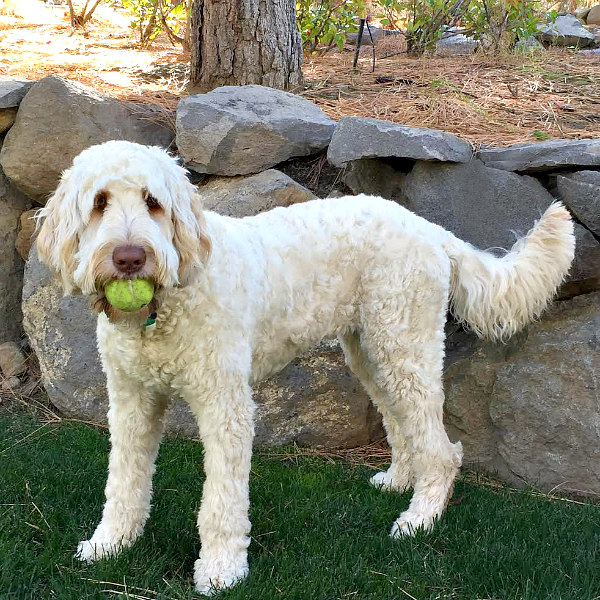 And here's my giant doggie: Tessie the Labradoodle!  She will be one year old in four days!  And she'll chase every single ball you throw for her… all day long!