Here's another one of my favorite posts:  Stuff I've Gotta Share and You've Gotta See.  Lots of fun stuff to share today!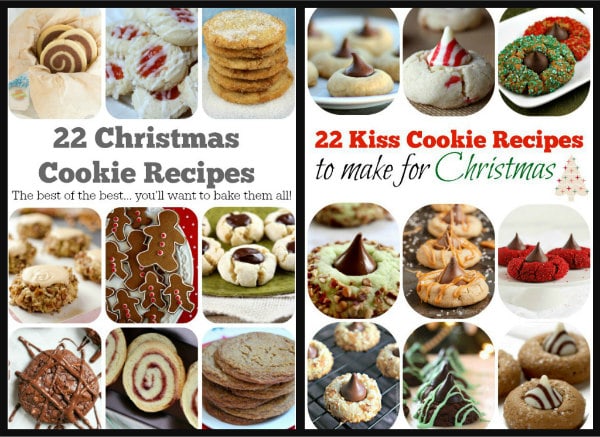 I've been "holiday focused" in my contributions to Parade Magazine's blog the last couple of weeks.  Here are some good posts to check out! >> 22 CHRISTMAS COOKIE RECIPES YOU'LL WANT TO MAKE THIS YEAR and… 22 KISS COOKIE RECIPES TO MAKE FOR CHRISTMAS.  After reading through all of these recipes, you will have absolutely no reason NOT to bake this year 🙂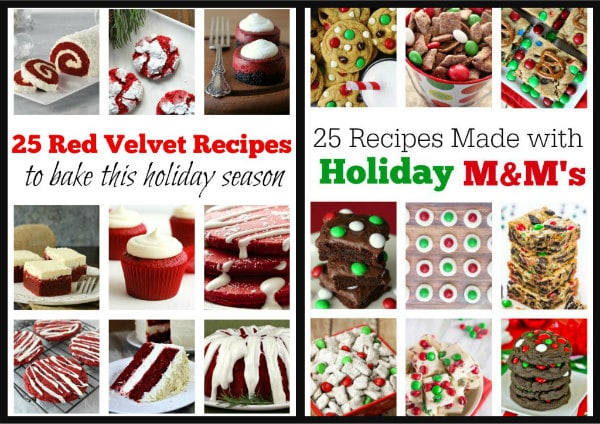 More fun holiday baking:  25 RED VELVET RECIPES TO BAKE THIS HOLIDAY SEASON and… 25 RECIPES MADE WITH HOLIDAY M&M's.  More sugar-yay!~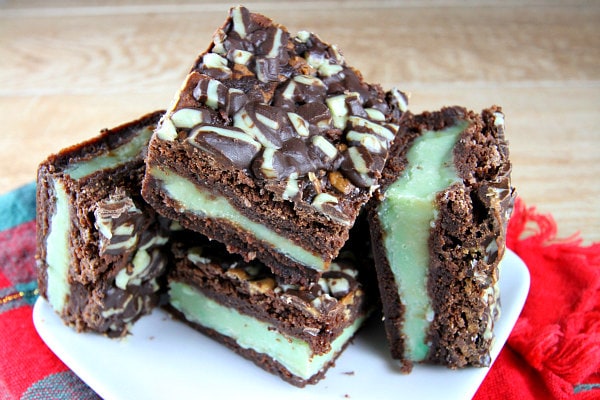 Here's RecipeBoy's latest:  MINT FUDGE- STUFFED BROWNIES.  I'm happy to say that they are FINALLY GONE.  I stored them in the freezer… where they are usually safe from me-munching-them, but it turns out that they're pretty delicious when they're frozen too!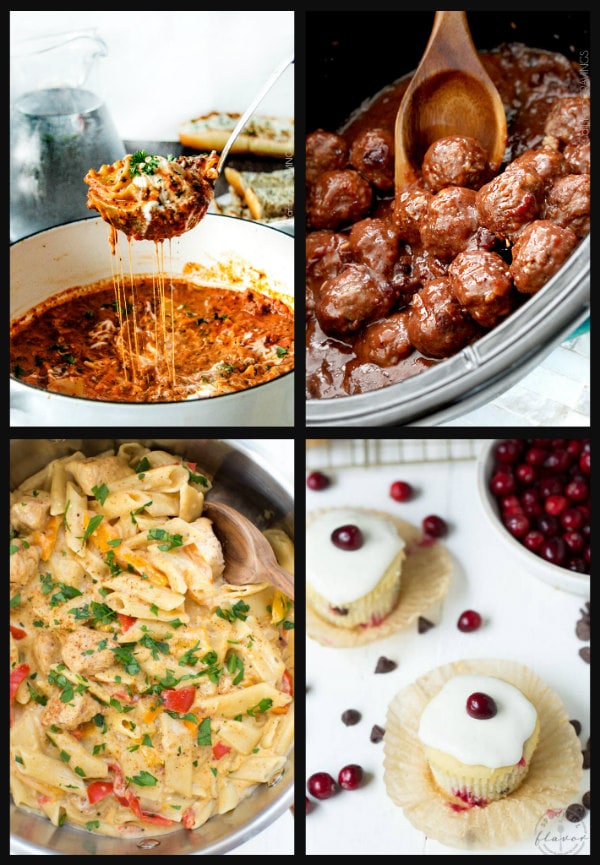 Here are a few delicious recipes I spotted that you might like to try: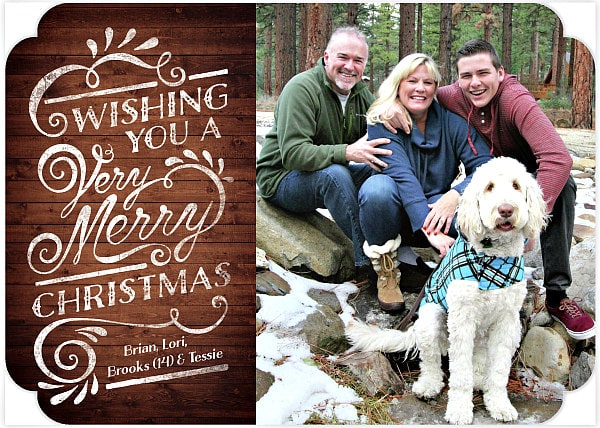 I was very late to the Christmas card game this year- I just ordered mine a few days ago from MINTED (spoiler for my friends and family who will be receiving them this week!)  Good news… if you haven't gotten around to it yet, it's not too late to get them ordered and receive them in time for mailing!  Also… we thought about sending a Happy New Year card instead, so that's always an option too.  I scoured the (tons of) designs at Minted and found this one with a rustic theme- perfect for our life in the mountains!  P.S.  I always send out a family photo for good reason.  When I receive holiday cards in the mail, I LOVE seeing family photos from friends and family who I have not seen in a long time.  It's fun to see the kids growing up, and I like to see the PARENTS TOO!!  With these Minted cards, you can do a collage of photos if you don't have just one to share, and you can print them on both the front and the back if you'd like.  Happy Holidays!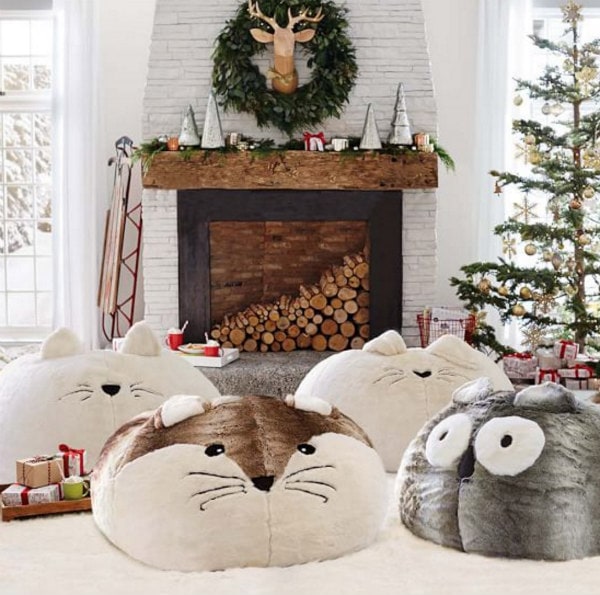 I spotted these online the other day, and I'm totally in love with them:  CRITTER BEANBAGS from Pottery Barn Teen.  Aren't they adorable?  They appear to be on sale right now, and the cat one is still available.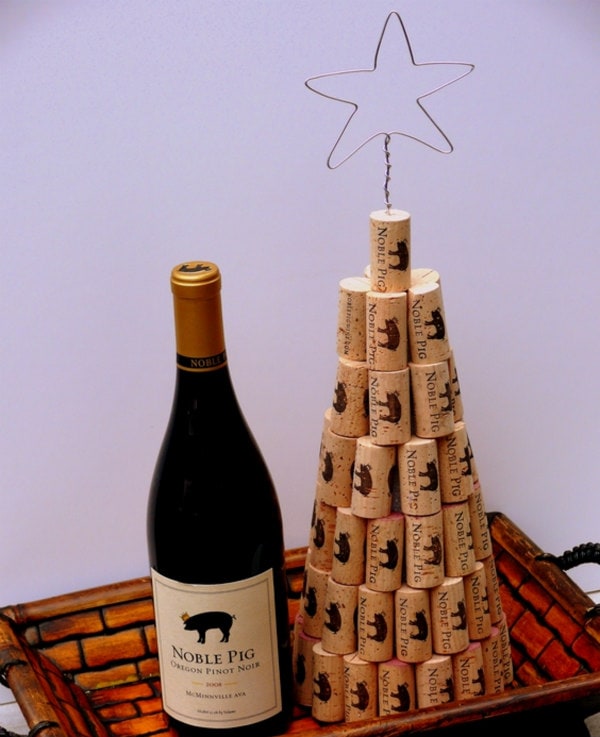 I love this idea: a WINE CORK CHRISTMAS TREE.  My friend Cathy at NoblePig.com (food blogger… and hey, she owns Noble Pig Winery too) shows you how to make it!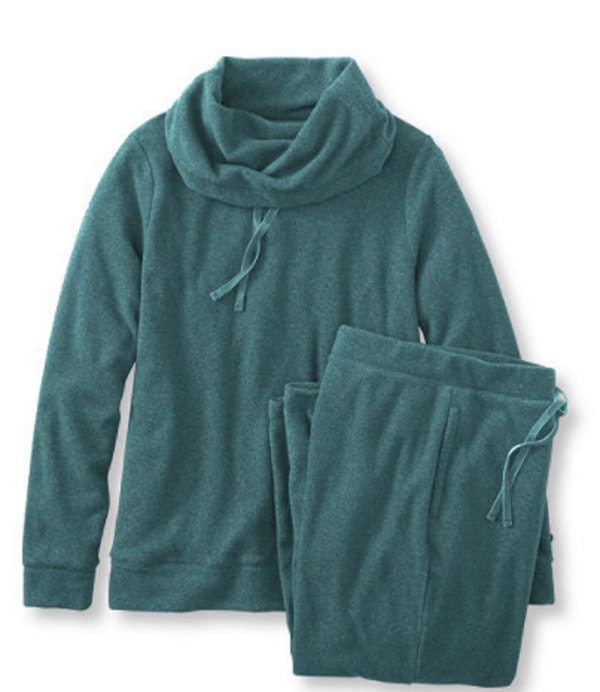 I have a bad habit of buying things for myself when I'm online shopping for other people.  So I bought these FLEECE PAJAMAS from LL Bean the other day.  I LOVE THEM SO MUCH.  If you live in a cold climate, and if you like to wear warm things to bed… you might love them as much as I do.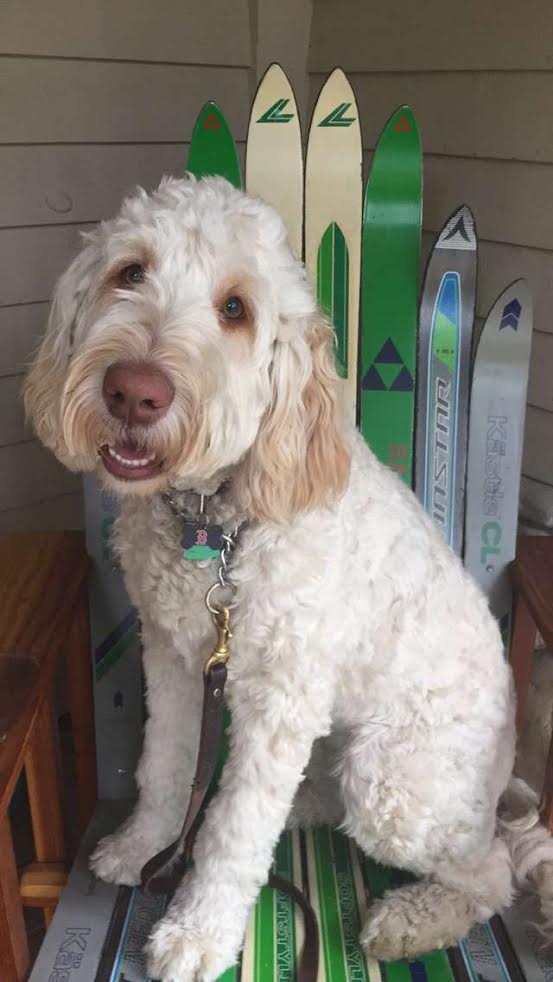 Here's the most recent photo of my Tessie the Labradoodle sitting on our front porch chair.  She's about 13 months now, and she still plays like a big puppy!