Stuff I've Gotta Share and You've Gotta See
More from me:  Stuff I've Gotta Share and You've Gotta See!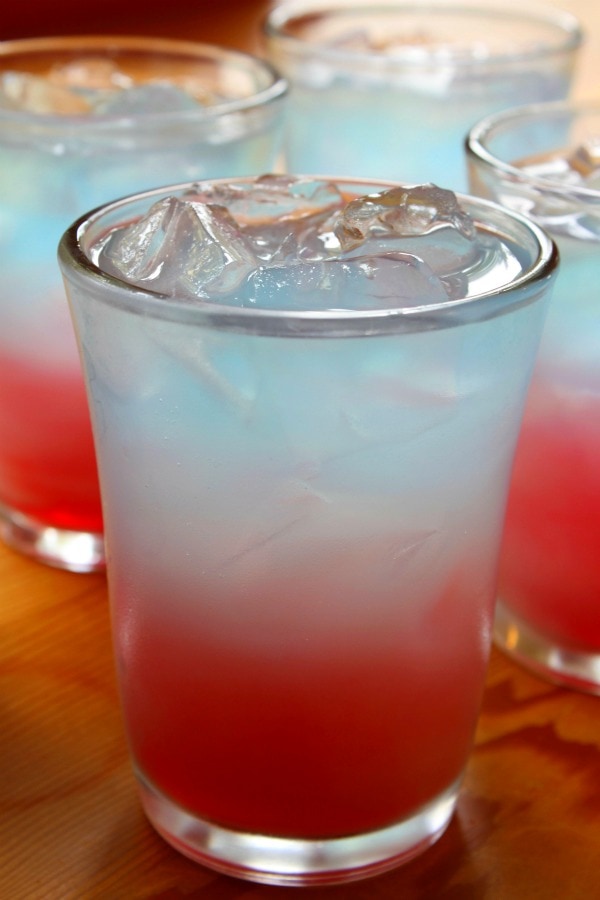 Here's the feature I wrote for Parade Magazine this week:  5 Red/White and Blue drink recipes for 4th of July!  They include a couple kid-friendly beverages, like this one from Katrina's Kitchen, and there are some cocktails mixed in there too.  Save these ideas for 4th of July- they're festive, fun, impressive, and they're all pretty easy to make.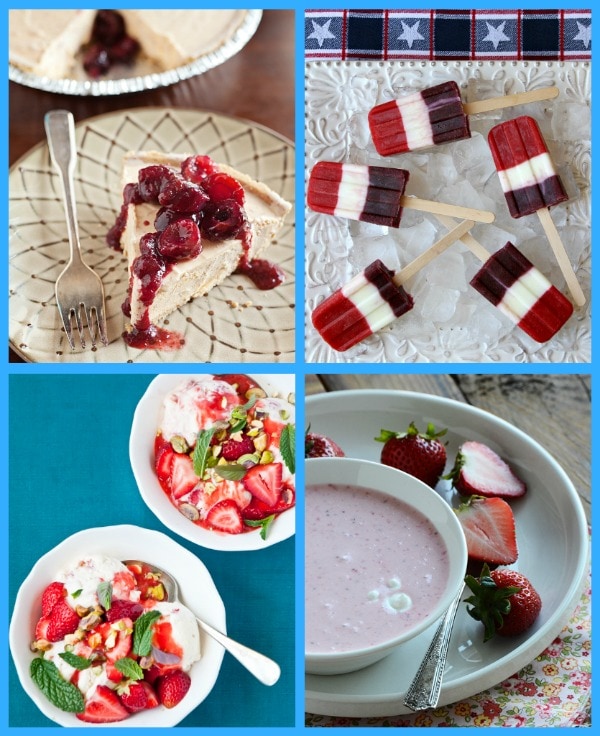 Here's what's been happening on my other blog > Culinary Covers < over the last couple of weeks:  Cherries Jubilee Ice Cream Pie, Red/White and Blueberry Pops, Strawberry- Pomegranate Sauce and Strawberry Soup. Check out those recipes if something catches your eye!  You can subscribe to Culinary Covers to get twice weekly updates for new recipes shared > HERE.
It's another new book!  This one is from my friend Averie Sunshine from the blog Averie Cooks:  Peanut Butter Comfort.  I'm anxiously awaiting the arrival of this book in my mailbox, but I can tell you that Averie is a very accomplished creator of sweet things so I am very excited to check this one out!  Plus, these kinds of "niche" cookbooks are really fun to have in a cookbook collection.  Here are some of the recipes offered:
• Peanut Butter-Filled Chocolate Brownie Cookies
• Coconut Carrot Cake and Cream Cheese Cookies
• Vegan Peanut Butter Chocolate Mousse
• Chocolate Peanut Butter and Jelly Milkshakes
• Savory Peanut Butter Hummus
• Peanut Butter and Chocolate Snack Mix
• Spicy Peanut Butter and Jelly Sweet Potato Fries
Sounds great, right??  I'm especially eyeing those peanut butter and jelly sweet potato fries!!  You can purchase Peanut Butter Comfort > HERE, where it is currently selling for only $13.53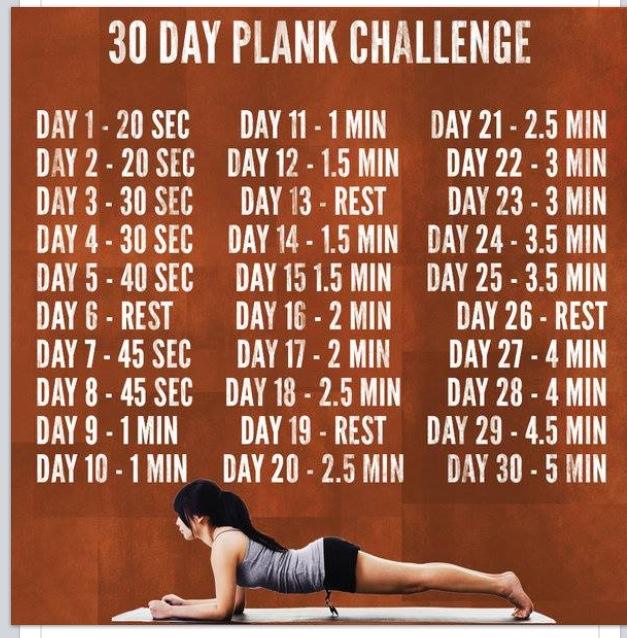 My friend Liz (from the fabulous healthy food blog The Lemon Bowl) shared this infographic on Facebook last night.  It caught my eye because I know it's a challenge I should take on immediately.  My arms have always been rather weak, and this is a great way to build strength.  Should I make a commitment and do it?  Will you do it with me??  If you decide to participate, you can follow along on Twitter sharing your experience by using the #plankaday hashtag.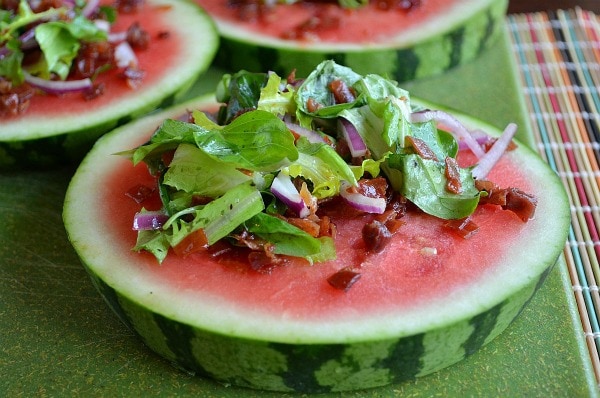 I spotted this recipe on the Three Many Cooks food blog this week, and I think this is pretty much the greatest idea ever!  They are using watermelon slices as "plates" for  the salad- SO much fun for summer, don't you think?  Find the printable recipe here: Basil- Prosciutto Salad on Watermelon Plates.  I'm already busy thinking up some more ideas for new recipes using those watermelon plates!!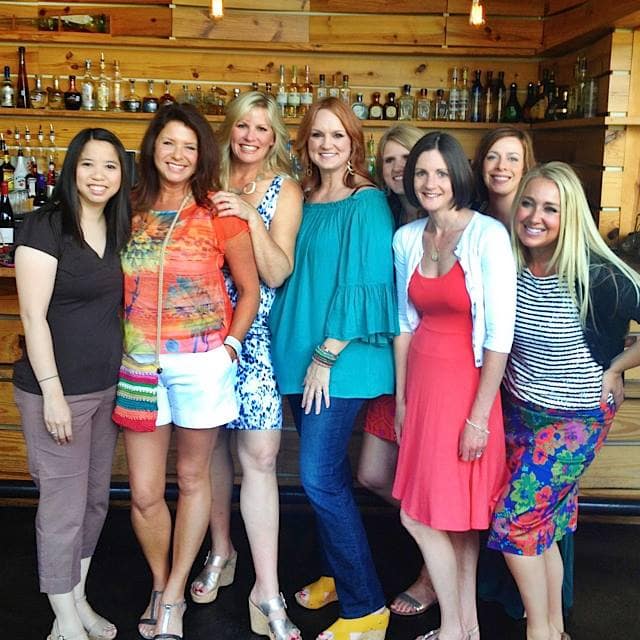 My sweet friend Sandy from the blog Reluctant Entertainer shared this photo on her BlogHer Food recap post last week, and I decided I had to share it too.  It's full of some of my very favorite people in the world blogging.  You should know them too and trust them for fabulous blog reading and recipe ideas > Julie (The Little Kitchen), Sandy (Reluctant Entertainer), OH LORDY LOOK AT ME AND THOSE WHITE LEGS… SOMEONE GET ME TO THE BEACH PRONTO!, Ree (The Pioneer Woman), Amanda (Kevin and Amanda), Maria (Two Peas and Their Pod), Sommer (A Spicy Perspective) and Jenny (Picky Palate).  They're all the sweetest, nicest gals you'll ever meet.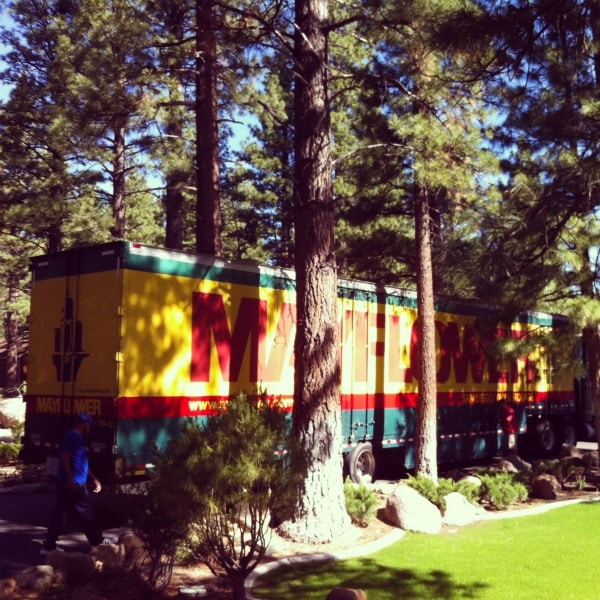 I suppose the biggest news this week:  I moved!  Yes, I moved… away from San Diego, where I called home for 28 years.  Our new home is up on the mountain between Reno and Tahoe (Nevada), and we are nestled among huge pine trees.  Yes, we'll actually have some weather here.  I might see an occasional bear.  Squirrels and chipmunks are part of the natural landscape, and I've already spotted deer walking through my backyard.  It's beyond beautiful and peaceful, and we are having great fun exploring our new surroundings.  Why did we move? >> we fell in love with the area, and our family was excited about experiencing a new adventure!  I'm currently buried in a sea of moving boxes, but I'm gradually digging myself out and getting settled.  I look forward to sharing bits and pieces of this new adventure with my readers.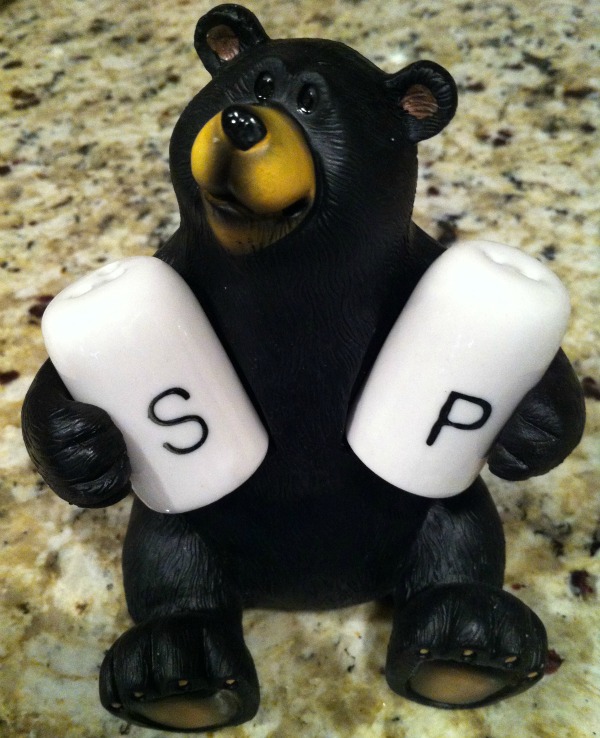 Since we live in the mountains now, I couldn't resist picking up this silly little bear salt & pepper set.  I told myself I wasn't going to buy any of this Tahoe-themed stuff, but I seriously had to have it.   My kitchen is a bit smaller than the one in my last house, but I'm making do with it and it will soon be fabulous.  I'll be sharing the details of my new kitchen once I'm organized and ready for its debut!
Until next week, my friends! XO
Comments