Here I go with more stuff I've gotta share and you've gotta see!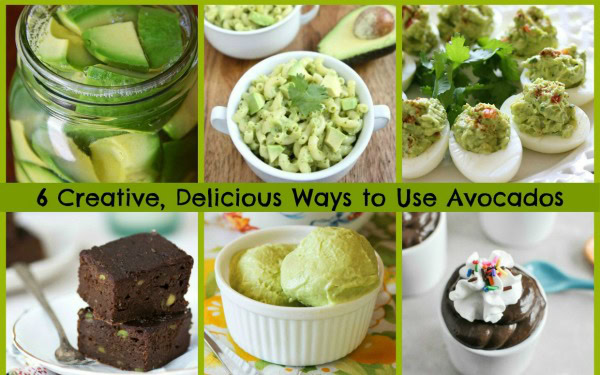 6 Creative and Delicious Ways to Eat Avocado:  This is the feature I did for Parade Magazine this week.  Check out these cool recipes from some of your favorite food bloggers (would you be brave enough to try any of them?!)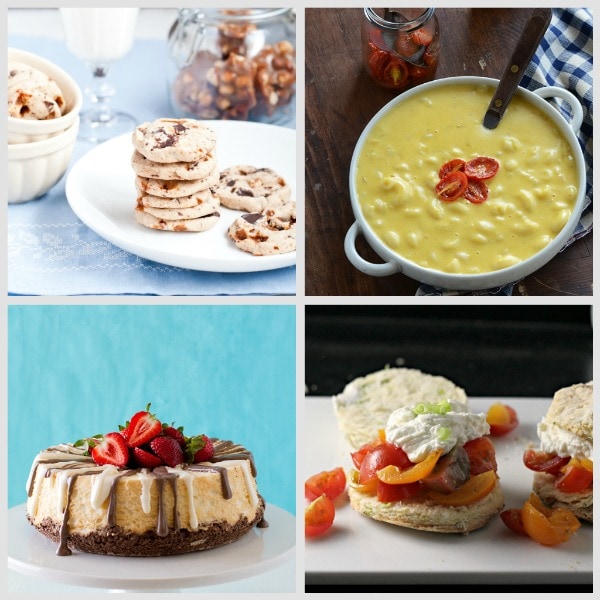 What's New on Culinary Covers?  My other blog's re-launch was a couple of weeks ago, and it's been going very well- look at these beautiful recipes that have been posted by my contributors!  If you're not familiar with the premise of the site… we take a look at the recipes that are featured on the covers of various publications. Are the cover recipes really worthy of the spotlight, or are they just a pretty picture? Contributors to Culinary Covers prepare cover recipes, photograph them and share them with you.   Honest opinions are shared by the personalities of six very different food writers.  I think it's a fun concept, and it's interesting to read different opinions about the recipes.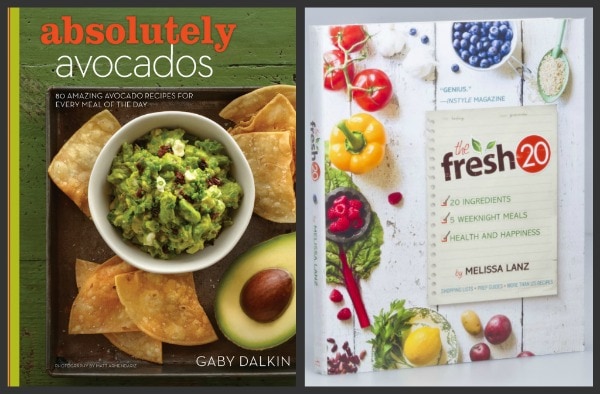 New Cookbooks out this week:
Absolutely Avocados by Gaby Dalkin:  For major avocado lovers, I can't get enough of this cookbook and I've only had it for a week!
The Fresh 20 by Melissa Lanz:  I don't have this book quite yet, but I'm super excited about it!!  It's based on this premise: Using just 20 organic, non-processed ingredients per week, home cooks can create 5 wholesome, delicious meals in just minutes.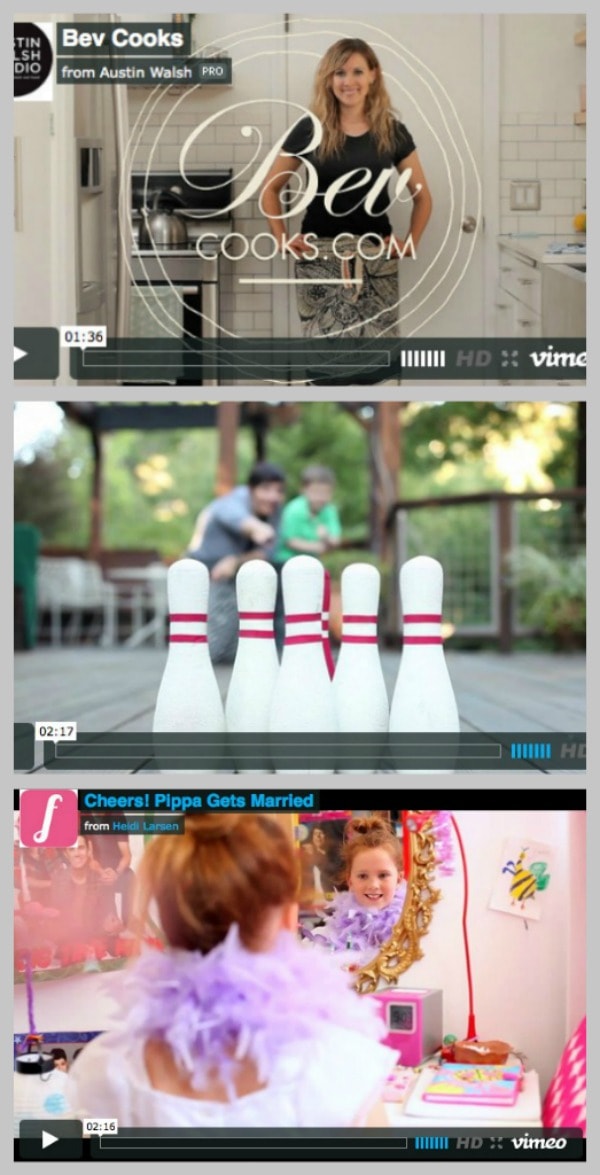 Darling videos to share:
On BevCooks:  A get-to-know-Bev video by this fun and fabulous food blogger.  You'll love Bev to death after you watch her video.
On Shutterbean:  Another adorable one… for some reason this one made me kinda teary (maybe it was her cute-as-can-be little boy?!)
On FoodieCrush:  Sweet little girls putting on a dog wedding.  Just cute.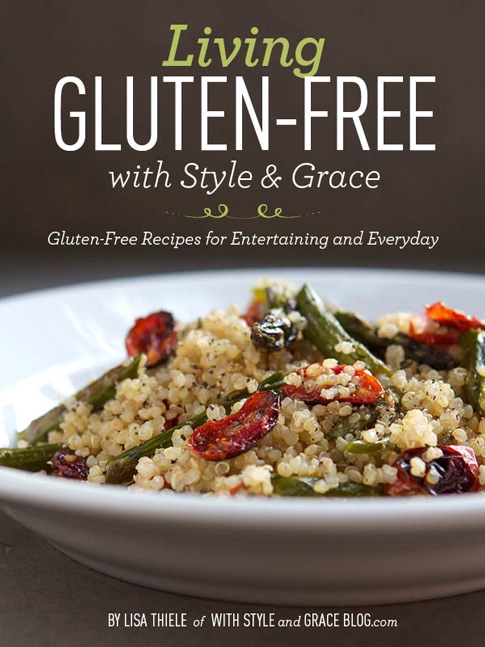 New eBook:
Living Gluten-Free with Style and Grace:  My gluten-free friends, here's one to pay attention to!  Lisa Thiele is a master at creating gluten-free recipes, and now she has created an ebook!  This week only it's $5.99, then the price goes up a couple of dollars after that.  And this week she's also giving away a KitchenAid Mixer!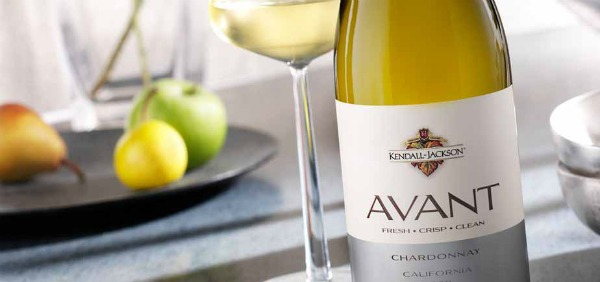 My Favorite Chardonnay:  I really love wine of every kind, and I especially love red.  But now that it's getting a little warmer, I just really can't get enough of crispy cold Kendall Jackson Avant Chardonnay.  And no, I wasn't paid to say that.  I just really love it!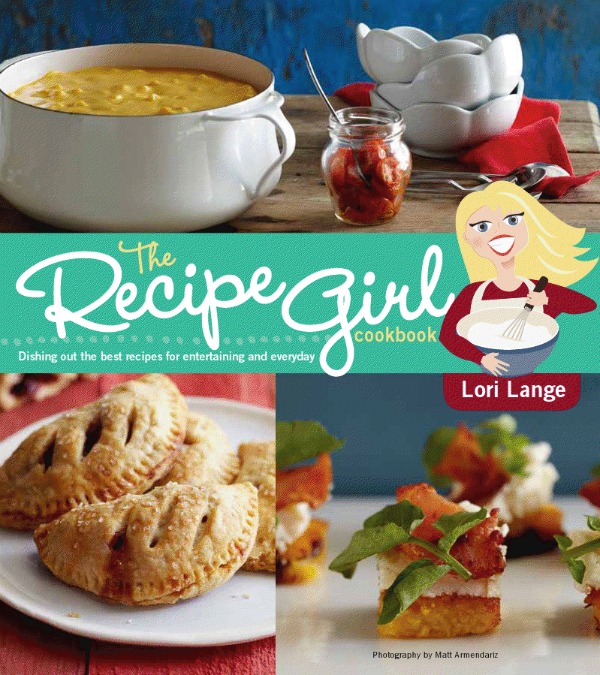 The Recipe Girl Cookbook:  Thank you so much to the loads of people who are buying my book, preparing things out of it and are enjoying it!  It makes me so happy to hear from you- your emails, Facebook and Twitter messages mean so much to me! XO
The book is available online at Amazon, Barnes & Noble and Indie Bound.  It should be arriving in most bookstores very soon… if you don't spot it though, ask your bookstore's manager to order a few copies!
*I have a fabulous KitchenAid Giveaway ending on Wednesday night, so there is still time to enter if you haven't already!
*And these fabulous bloggers are sharing recipes from my book and hosting KitchenAid Blender + RG Cookbook GIVEAWAYS this week – Check them out each day and enter to win:
Disclosure:  There are some affiliate links included within this post.