Here you go:  Stuff I've Gotta Share and You've Gotta See!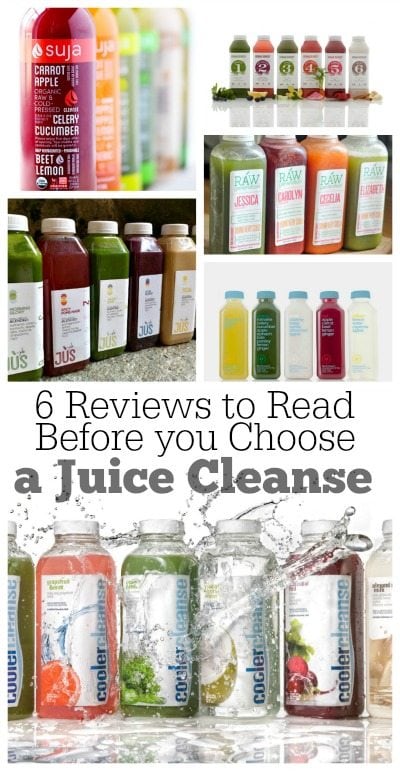 Have you ever thought about doing a 3-day juice cleanse?  They're not for everyone, but I seriously love how they make me feel.  I've done several… from a few different companies.  It's helpful to get feedback from others on the various cleanses available out there.  On Parade Magazine's blog last week, I shared 6 REVIEWS TO READ BEFORE YOU CHOOSE A JUICE CLEANSE.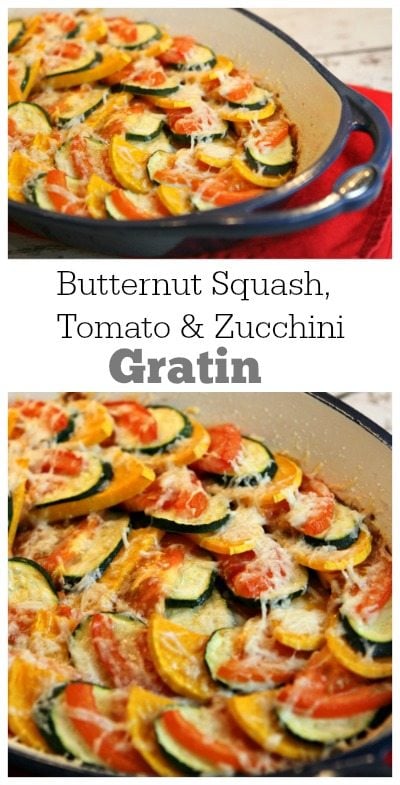 A friend of mine- Carrie Vitt-  just had her 2nd book published:  The Grain-Free Family Table.  Carrie shares an amazing story on her blog (Deliciously Organic) and in her book about how she was able to manipulate her diet to manage her autoimmune disease and get herself healthy and feeling good.  I shared a recipe from her book on my latest Parade Magazine post: BUTTERNUT SQUASH, TOMATO & ZUCCHINI GRATIN.  It's a delicious and easy-to-make side dish recipe.  I served it with roast beef last weekend, and we loved it!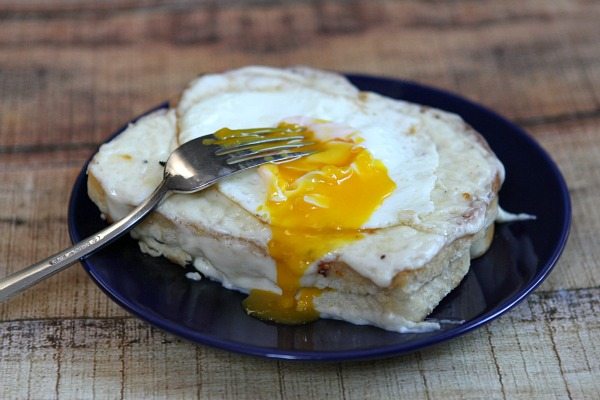 My son Brooks (RecipeBoy, of course), woke up on Saturday morning and said, "I think I'll make us Croque Madame's for lunch!"  What sort of 13-year old does that??  My boy.  Yes, he's a foodie for sure.  He researched how to make them, and then he made them and shared them on his blog:  HOW TO MAKE A CROQUE MADAME.  It's of French origin:  basically a grilled ham and cheese sandwich with a creamy sauce and an egg on top.  I had one when I was in Paris, and this one was just as good- maybe better!!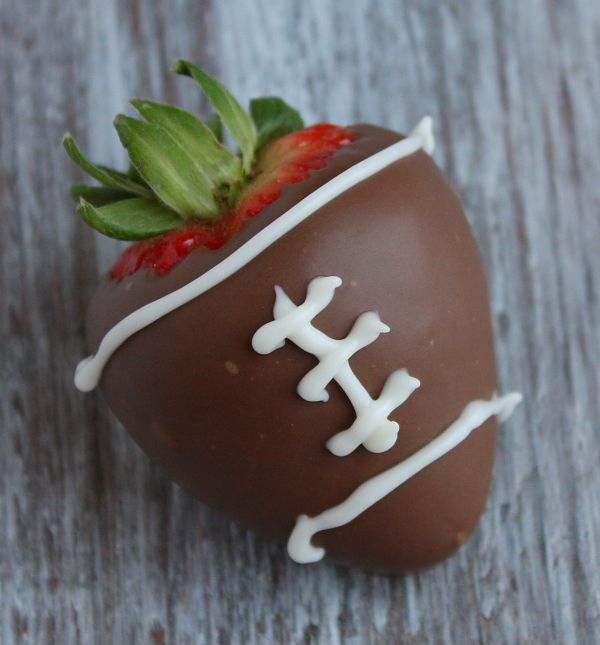 The final playoff games are TODAY!!!  I'm so excited.  I really hope to see a Patriots vs. Seahawks Super Bowl.  Are you rooting for anyone?  Regardless, you need to plan to make some FOOTBALL STRAWBERRIES for the big game. Tuck this idea in your pocket for Super Bowl Sunday!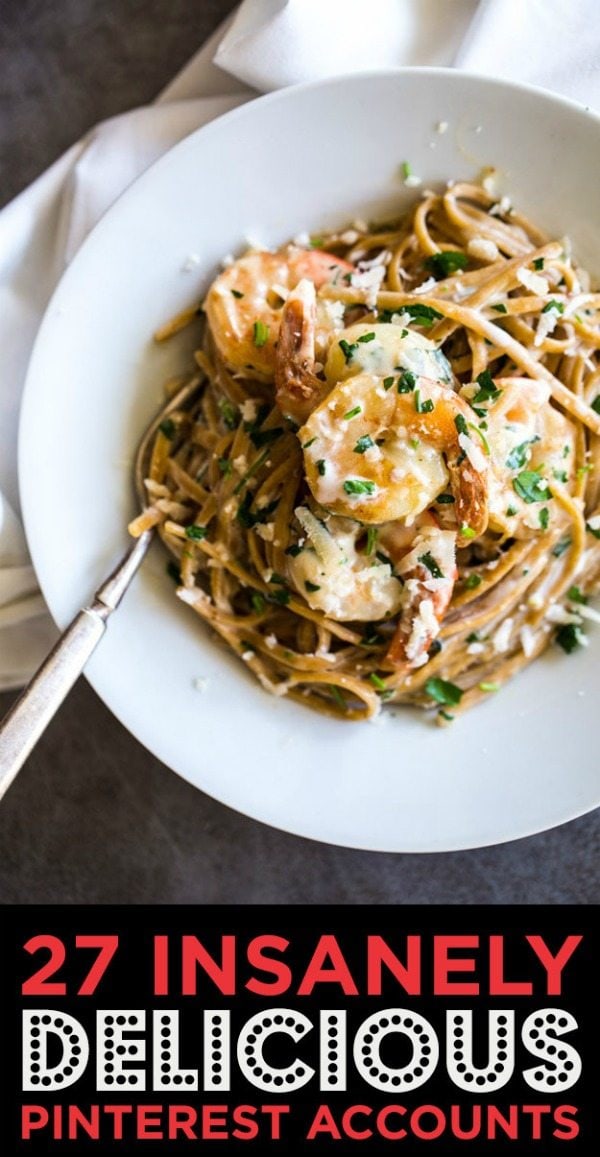 It was REALLY COOL to see that I was featured on Buzzfeed for this article:  27 PINTEREST ACCOUNTS FOR FOODIES EVERYWHERE.  I spend TONS of time on Pinterest sharing every delicious thing I find on the internet.  It was nice to be recognized.  Follow me, and I'll deliver you some yummy things!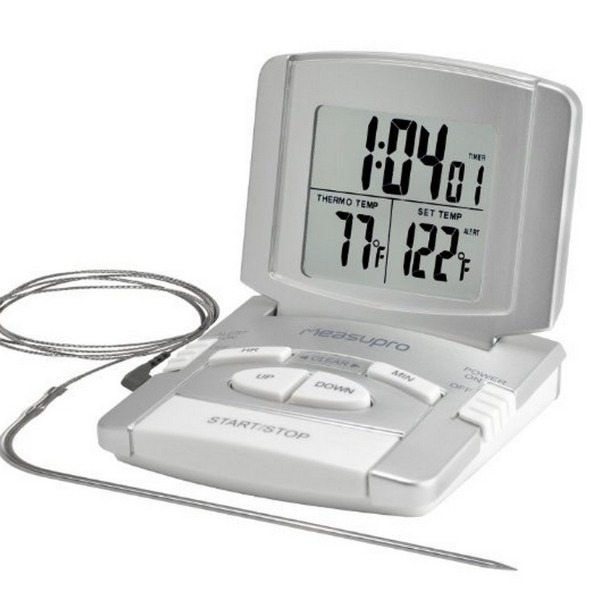 I have a product recommendation:  the Measupro Instant Read Cooking Thermometer.  I just bought one of these, and it's a LIFESAVER for getting meats that are roasted in the oven to come out at the perfect temperature.  I made pork tenderloin the other night, and my husband commented how delicious and juicy it was (not dry and overcooked)… that's because I used this tool.  You just stick it in the center of your meat, and since it has a long wire… you just set the gauge outside of your oven.  It beeps when your meat reaches the temperature that you set.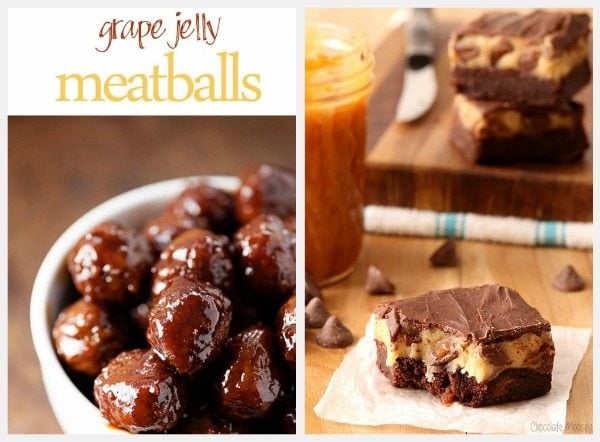 I'm craving:
Grape Jelly Meatballs (from the blog:  Buns in My Oven)
and
Caramel Chocolate Chip Cookie Dough Brownies (from the blog:  Chocolate Moosey)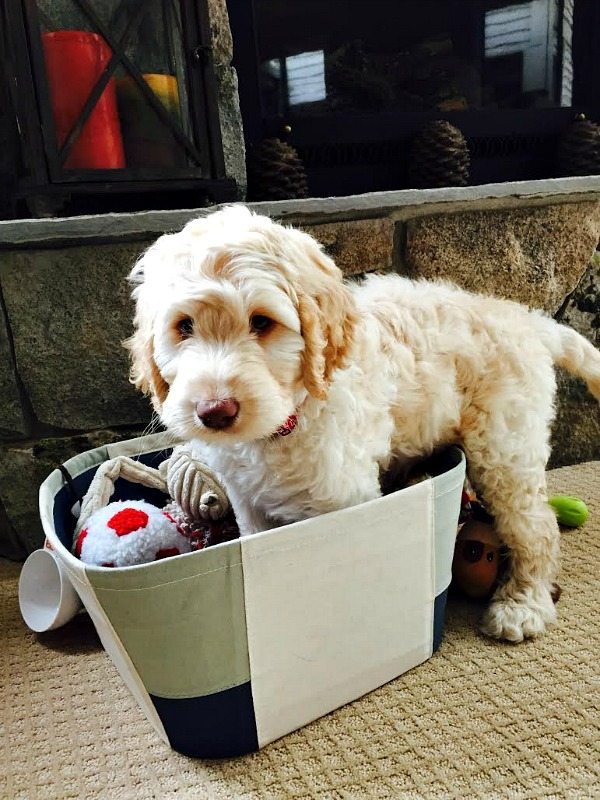 Here's an updated picture of our cute, new labradoodle puppy:  Tessie (10 weeks).  She's learning potty training, sleeping through the night, and is the most loveable little puppy ever.  So much fun!  And so much work, lol!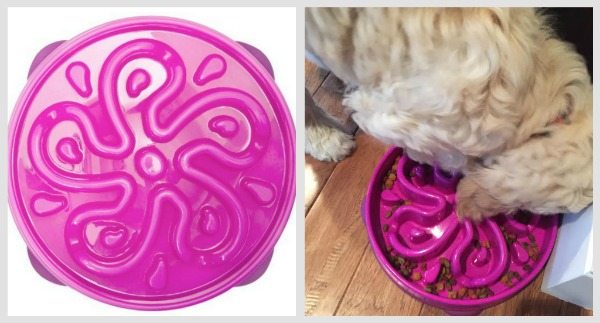 We have a puppy who is quite the voracious eater!  She scarfs down her food in nothing flat. A friend recommended this SLOW FEEDING DISH, and it has been such a valuable purchase.  Tessie now takes about 15 minutes to eat her food.  I'm guessing it's much better for her digestion to eat more slowly.  Yay!