Sun Dried Tomato Pasta
This Sun Dried Tomato Pasta recipe is delicious and so simple to make!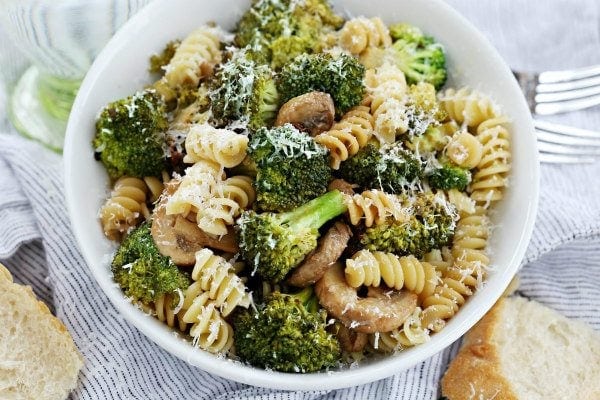 It's easy to add shrimp or chicken to the recipe – just toss it in!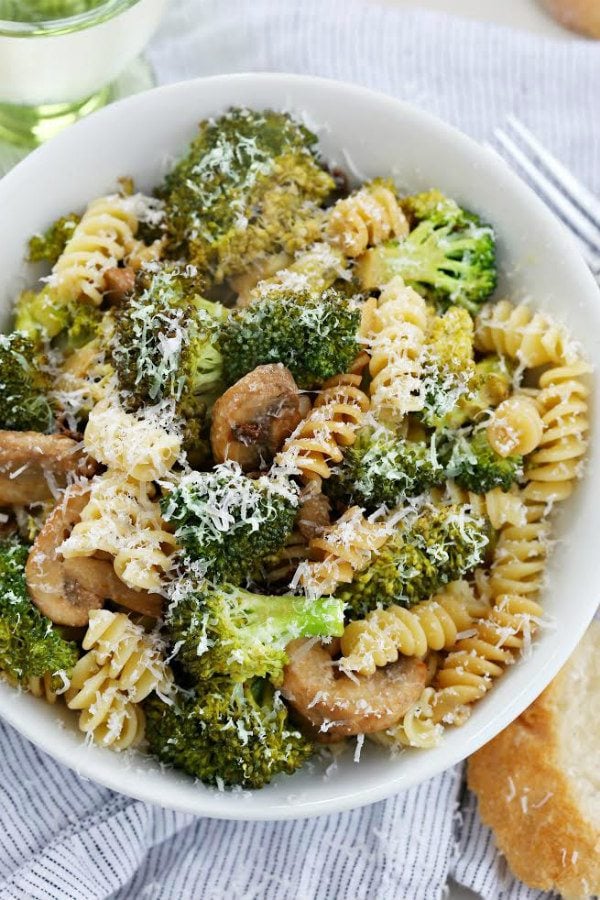 Sun Dried Tomato Pasta
Yield:
6 servings
Prep Time: 20 minutes
Cook Time: 20 minutes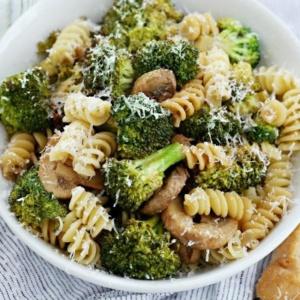 Ingredients:

16-ounces rotini pasta
3 cups broccoli chunks
2 cups sliced mushrooms
1/2 cup extra-virgin olive oil
2 tablespoons garlic, minced
1/3 cup white wine vinegar
3/4 cup sun dried tomatoes in oil, chopped
1/3 cup fresh Parmesan cheese

Instructions:

Cook pasta according to package instructions and set aside.
In large saucepan over medium-high heat, combine olive oil, garlic, white wine vinegar, broccoli and mushrooms. Simmer for approximately 10 minutes or until broccoli is slightly tender. Add sun dried tomatoes and simmer for an additional 5 minutes and remove from heat.
Pour the cooked pasta into the saucepan containing the broccoli-mushroom-tomato mixture and mix thoroughly.  Stir in the sun dried tomatoes.
Top with the fresh Parmesan cheese and serve warm.
SOURCE: RecipeGirl.com