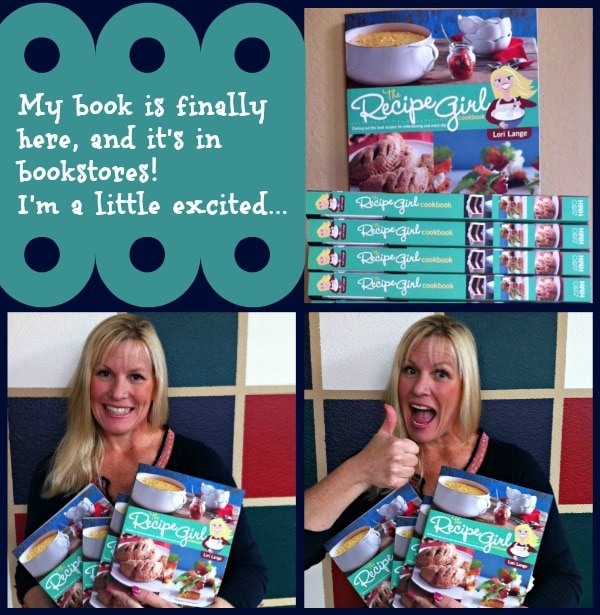 My book is full of easy, family-friendly recipes that I hope you will make again and again.  But there are also a few twists and turns in the book for people who do like to spend more time in the kitchen, and there are some fun options for those who like to entertain too.  I can't wait for you to see it and cook from it and bake from it with your friends and family.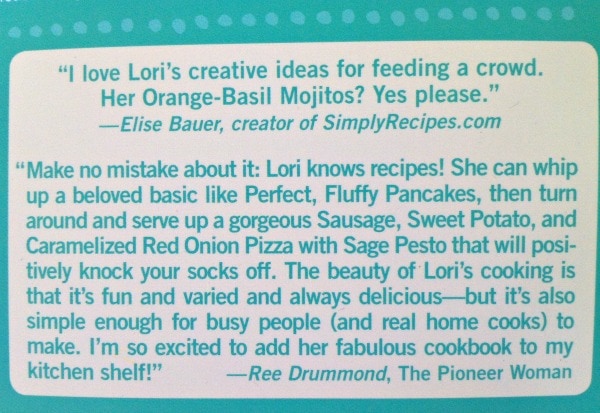 My fabulous blogging friends Elise Bauer (Simply Recipes) and Ree Drummond (The Pioneer Woman) provided these beautiful quotes for the back of my book.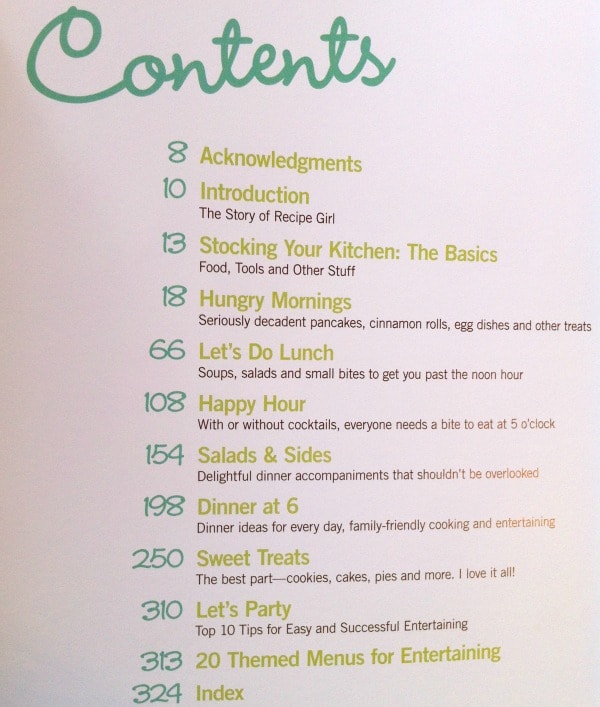 The Recipe Girl Cookbook covers all meals of the day- 195 recipes in all!
My favorite recipe from each chapter:
Breakfast:

Challah French Toast with Kahlua Brown Sugar Bananas

Lunch:

Slow Cooker French Dip Sandwiches with Peppers and Caramelized Onions

Happy Hour:

 Layered Mediterranean Spinach Dip

Side Dishes:

Brown Butter and Smoked Gouda Skillet Cornbread

Dinner:

Barbecue Sauced Shrimp and Bacon with Orzo

Dessert:

Snickers Bar Cheesecake Pie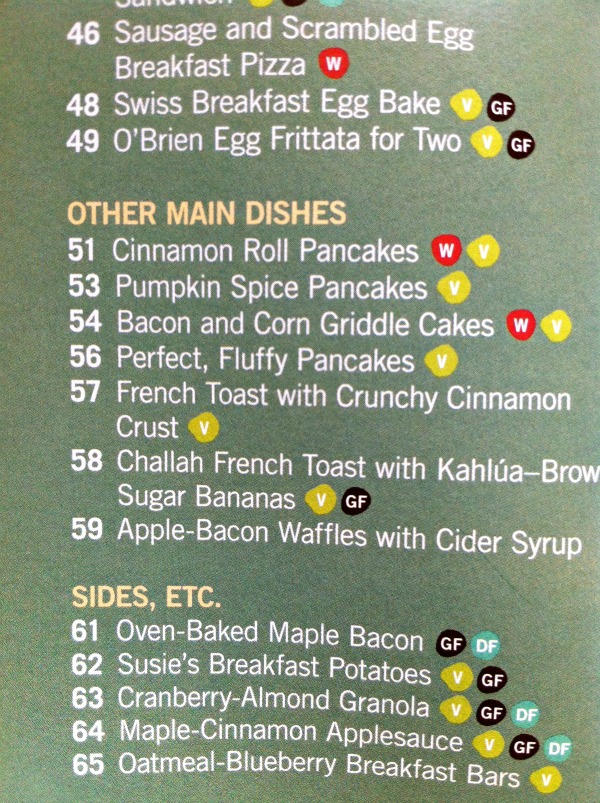 I don't need to follow a special diet and I didn't create my cookbook for any sort of diet in particular.  But I know how frustrating it is when you need to follow a special diet and recipes don't offer any options for adaptations.  I included symbols in my cookbook to help out people who follow gluten free, dairy free and vegetarian diets.
37 recipes in the book (W) are website favorites.  The remaining 158 recipes were created especially for the book.
69 recipes in the book (V) are either naturally Vegetarian or adaptable (adaptations included)
116 recipes in the book (GF) are either naturally Gluten-Free or adaptable (adaptations included)
134 recipes in the book (DF) are either naturally Dairy-Free or adaptable (adaptations included)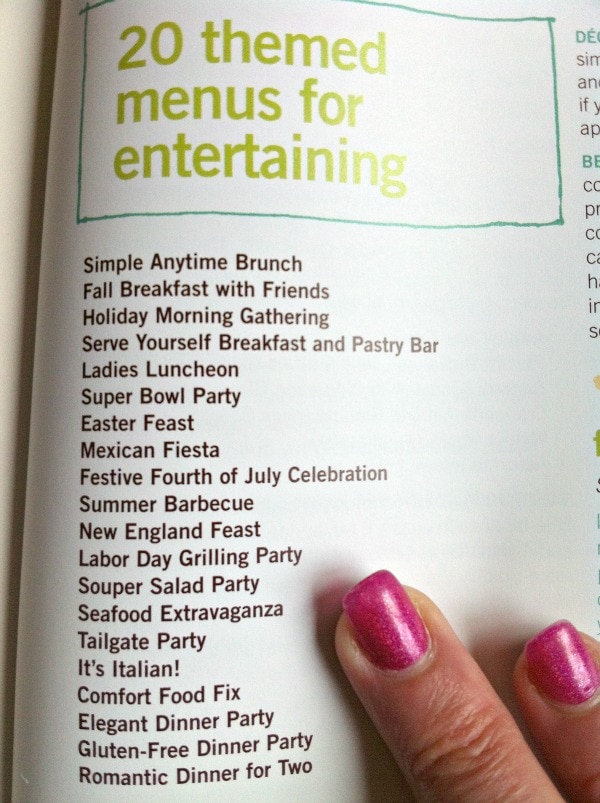 I've always LOVED entertaining with friends, so the last chapter of my book offers 20 easy, themed menus for entertaining- using recipes from the book and offering easy tips for decor and time management.  Entertaining should be fun and as stress-free as possible, and I show you how to do that.
Check out these friends, who reviewed the book and shared recipes:

Disclosure:  There are Amazon affiliate links included within this post.