It's always fun to look back and see what the most visited recipes were for the past year. And since I've done a round up each year…
Ten best recipes of 2009
Ten best recipes of 2008
2007: best salads, best breads, best soups, best cookies & bars, best side dishes
…I'll do one this year too! Here are favorites (as indicated by page views and comments for the past year):
#10: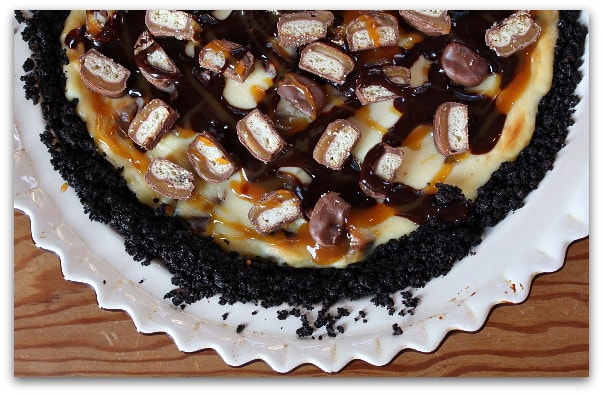 Twix Bar Cheesecake Pie: My son's pie… a 1st place winner in a pie contest this year. He is very happy to have made the top 10 list, but wonders why it's not #1, of course!
#9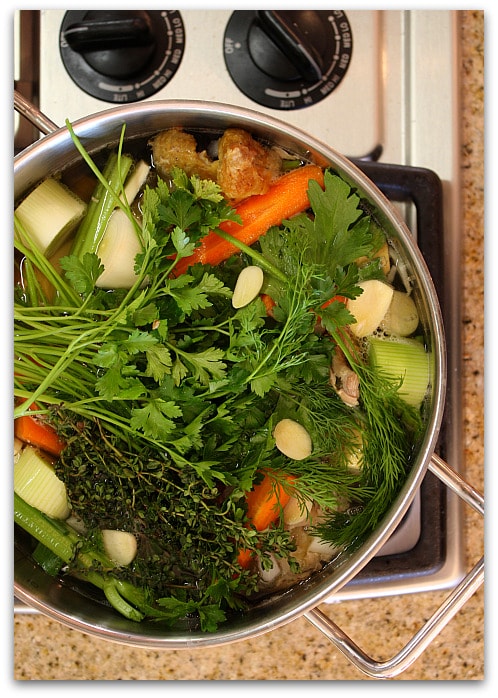 How to Make Chicken Stock: It's so easy to do, and I'm happy to see that so many people respond to it. When you make it yourself, it's the good stuff!
#8: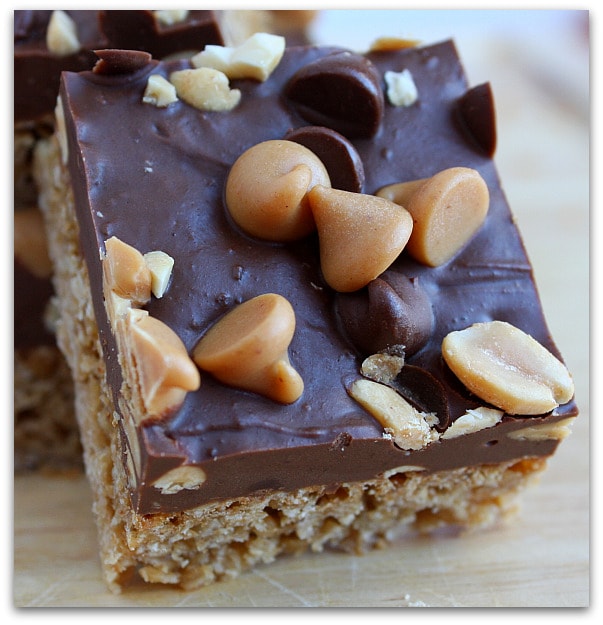 Candy Bar- Cookie Bars : For fans for the chocolate-peanut butter mix and oatmeal cookies. I guess there are a lot of them.
#7: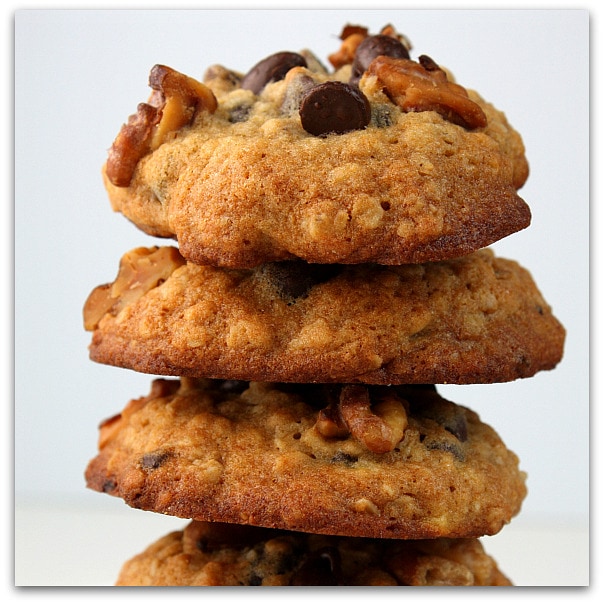 Banana- Walnut Chocolate Chip Cookies: Finally a banana cookie that is more like a cookie than cake. Love these.
#6: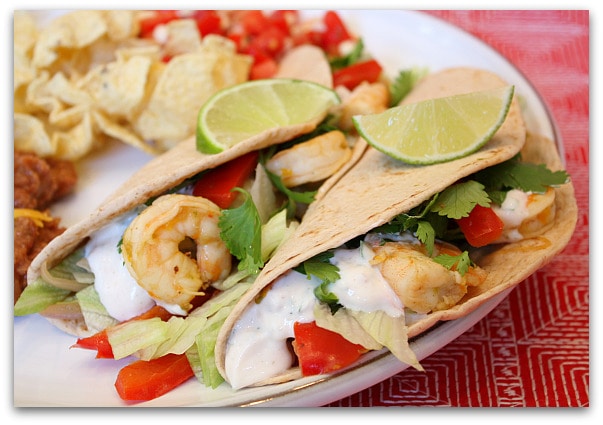 Tequila-Lime Shrimp Tacos with Chipotle Cream: I created this recipe for a magazine, and I am entirely proud of how it turned out. Shrimp Tacos are excellent all on their own, but that Chipotle Cream Sauce makes them over-the-top good!
#5: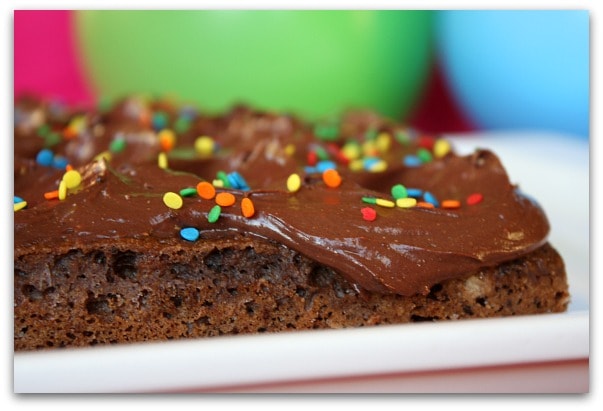 Healthy Chocolate Cake: Nice to see that a low fat, low sugar dessert made the list, eh? I made this one for my Father-in-Law's birthday- it's low fat and low sugar, and it's good choice for diabetics. My family all thought it was pretty darn good.
#4: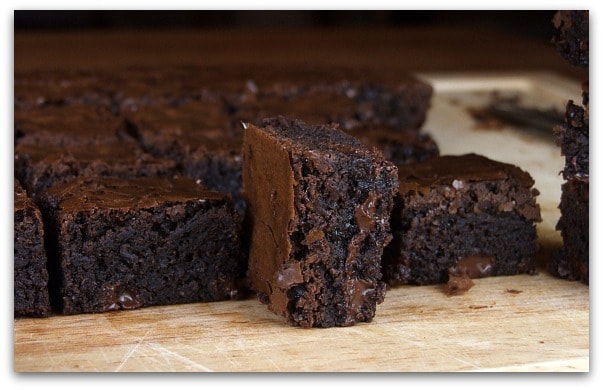 Deep, Dark Chocolate Brownies: Extra-moist and very, very chocolatey. For chocolate lovers.
#3: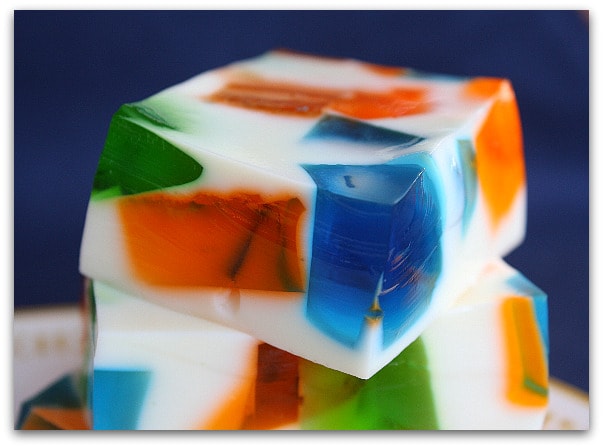 Sea Glass Jello:  Inspired by our summer hunts for sea glass on New England beaches, I made this pretty, handheld dessert last summer.  It prompted excited emails from sea glass lovers everywhere!
#2: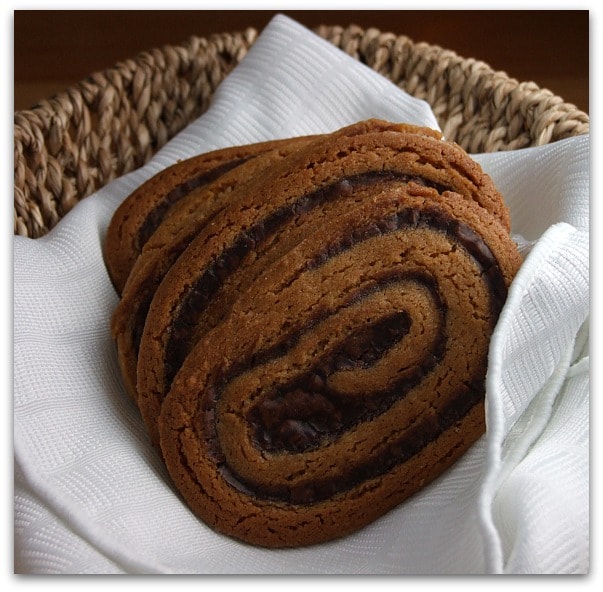 Peanut Butter- Chocolate Swirl Cookies: Based off of an old Christmas cookie that my Mom frequently makes, I created this delicious combination. It's a personal favorite of mine.
#1: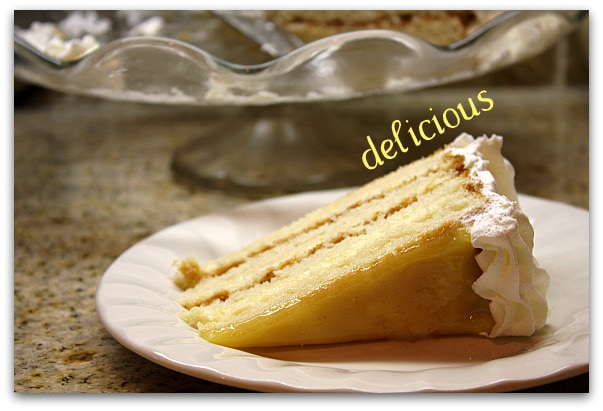 Lemon Truffle Cake: I made this one for Easter, but apparently folks think it's good any time of year. It's the most visited 2010 recipe!
Recipes can be found by clicking on recipe titles above.
Other 2010 favorite recipe round-ups on the blogs that you might enjoy browsing:
Two Peas and Their Pod
Panini Happy
The Nifty Foodie
Very Culinary Blog
Never Enough Thyme
Post College Cook
Bellalimento
Baked by Rachel
Melecotte
Jonesing For
Simple Bites
Love & Olive Oil
Family Bites
Multiply Delicious
Celiac Teen
Evil Shenanigans
The Little Kitchen