Turkey Vegetable Soup
Here's a hearty soup recipe made with ground turkey, added vegetables, tomato, beans and spices:  Turkey Vegetable Soup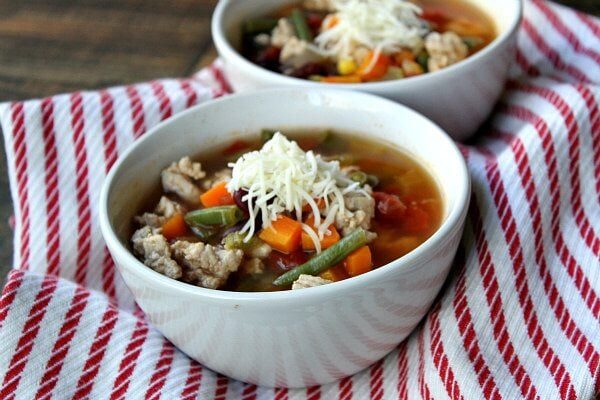 I like this soup because it's pretty hearty with all of the veggies packed into it.  The ground turkey adds the protein element to the soup.  And kidney beans add to the bulk of it too.
Chili powder and cumin give the soup nice flavor.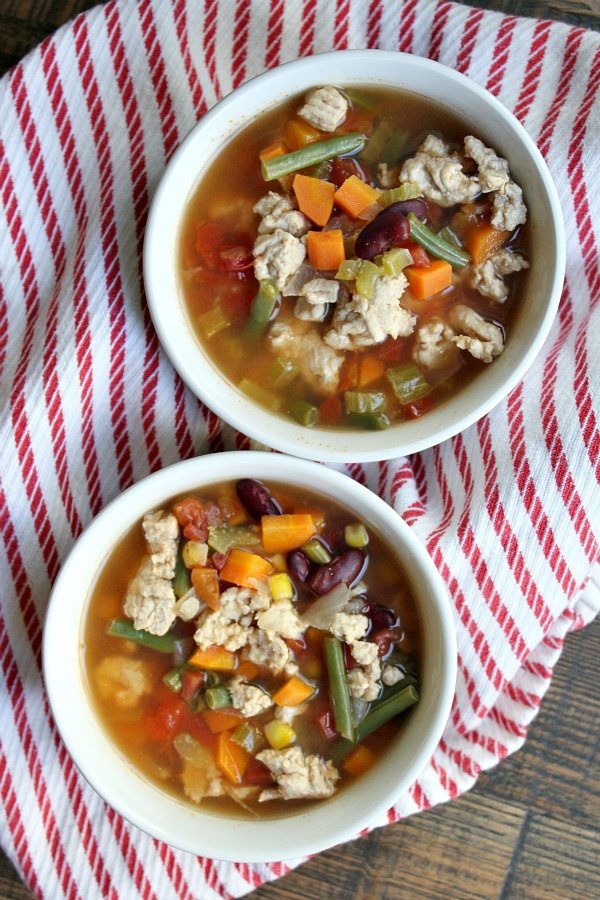 If you are following the Weight Watchers plan, this soup counts as ZERO Freestyle SmartPoints and then you can count the cheese as extra points if you decide to sprinkle it on top.  I suggest you go for it and add the cheese on top!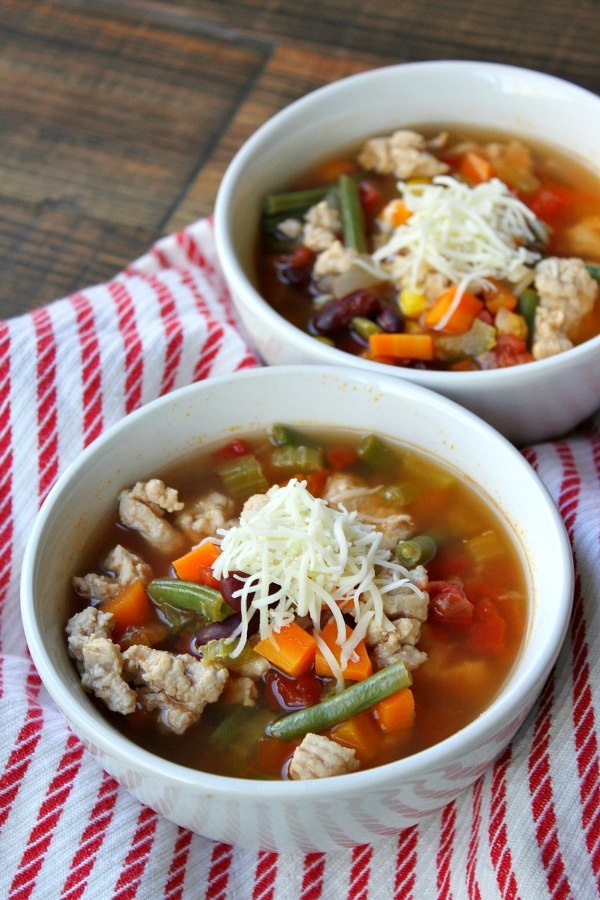 Yield: 6 servings
Prep Time: 20 minutes
Cook Time: 20 minutes
Turkey Vegetable Soup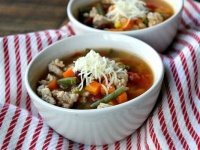 Ingredients:
1 cup finely chopped celery (about 2 stalks)
1/2 cup finely chopped onion
1 1/2 teaspoons minced garlic
1 1/2 pounds 99% fat-free ground turkey breast
6 cups fat free beef or chicken broth
1 cup sliced carrot (about 2 large)
1/2 cup trimmed fresh green beans, cut in 1-inch lengths
1/2 cup frozen whole-kernel corn
1 1/2 teaspoons ground cumin
1 teaspoon chili powder
2 whole bay leaves
One 15-ounce can kidney beans, rinsed and drained
One 14.5-ounce can diced tomatoes and green chiles, undrained
6 tablespoons shredded Monterey Jack cheese, optional
Directions:
Heat a Dutch oven over medium-high heat. Coat pan with cooking spray.
Add celery, onion, garlic and turkey. Cook 5 minutes or until ground turkey is browned, stirring to crumble. Add the chicken/beef broth and remaining ingredients (except cheese); bring to a boil. Cover, reduce heat, and simmer 20 minutes or until vegetables are tender. Discard bay leaves.
Ladle 2 cups soup into each of 6 bowls; top each serving with 1 tablespoon of cheese (if desired)
Here are a few more turkey soup recipes you might enjoy: