Every fall my son and I enter our community's pie contest. I'm really not very good at pies (crust challenged, you see…) and my son likes choosing a recipe that's easy enough to make by himself. RecipeBoy (9) ended up winning the contest this year… with his Twix Bar Cheesecake Pie! I asked him if he'd like to write a guest post, but he was more interested in playing with his friends.  He did make a point to advise me to "make sure you explain how to make it well to your readers… and show all of the pictures."
You can print out the instructions for the recipe by clicking on the title, but here's a little photo how-to that my son asked me to share with you:
Dump oreos in the food processor and pulse them into crumbs (or crush them to crumbs in a large zip bag).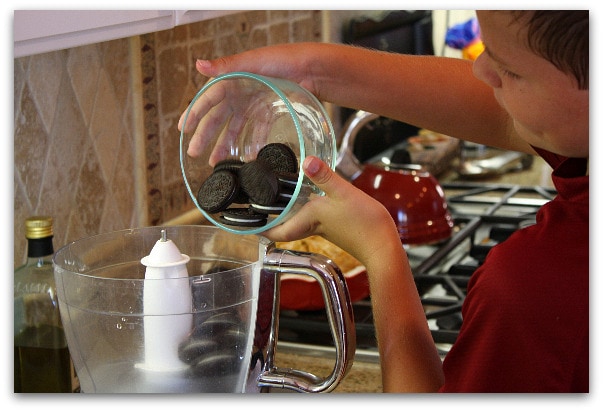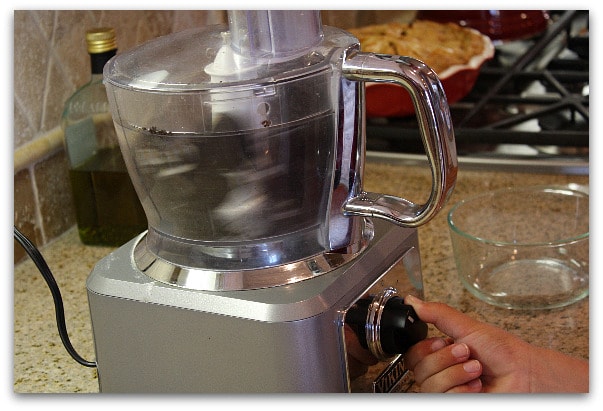 Pour the crumbs into a bowl, add melted butter and stir it all up.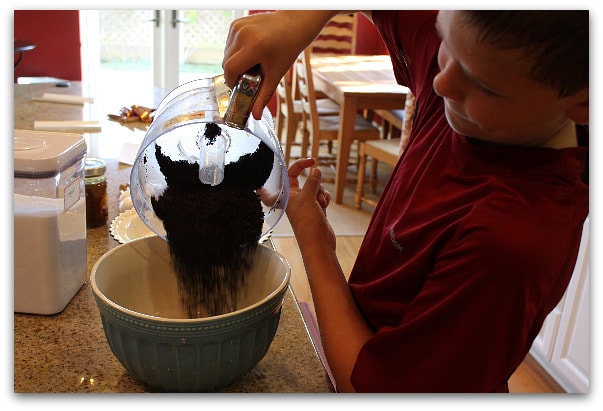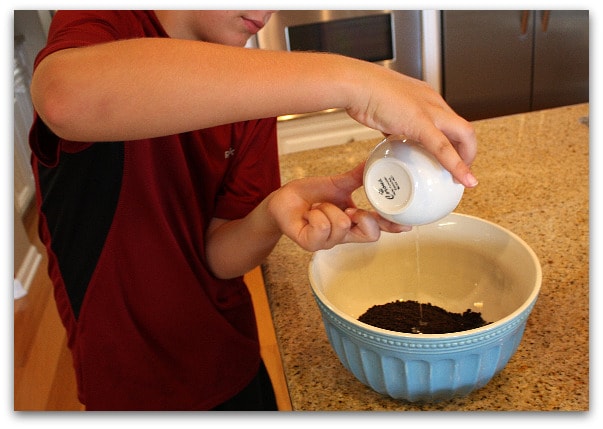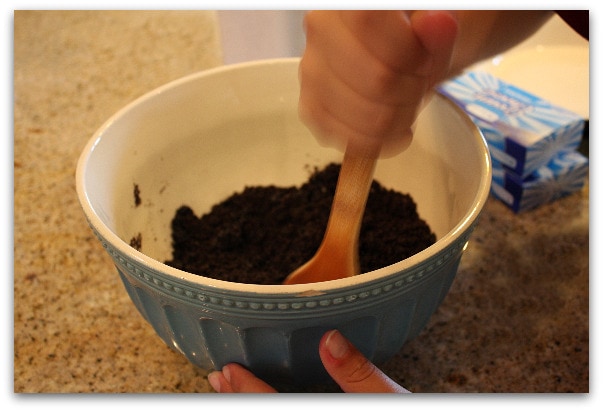 Scrape the oreo mixture into a pie plate. Use your (clean) hands to pat the crumbs onto the bottom & up the sides of the plate. Then put the pie plate into the freezer for 30 minutes to firm up the crust.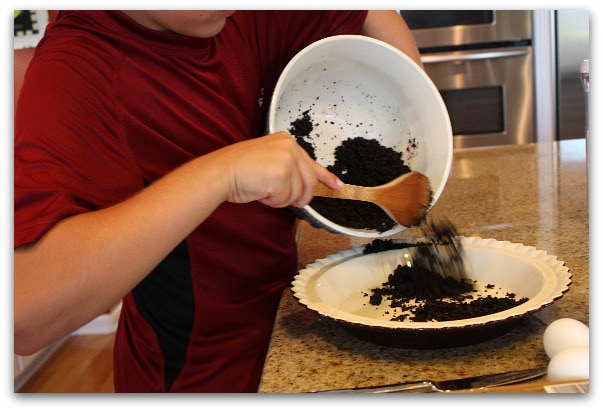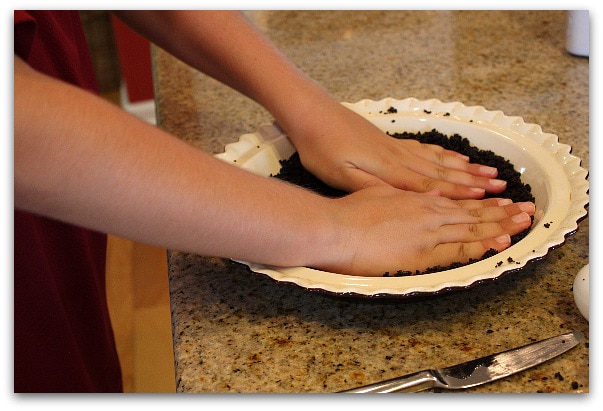 Chop the Twix bars into small pieces. Crack eggs into a bowl with cream cheese. Add a waterfall of sugar too, and use an hand mixer to mix it all together.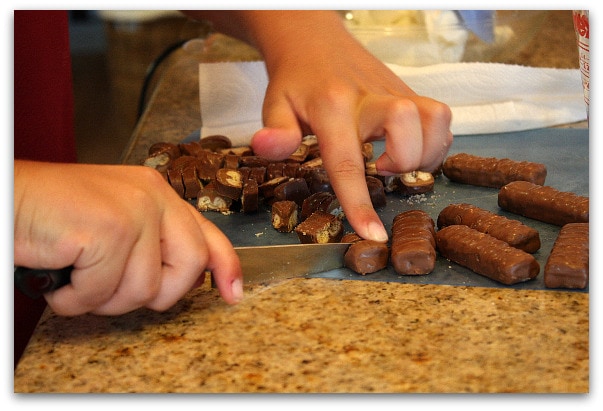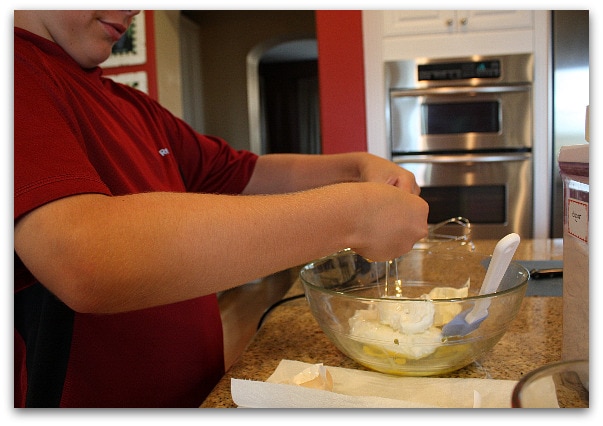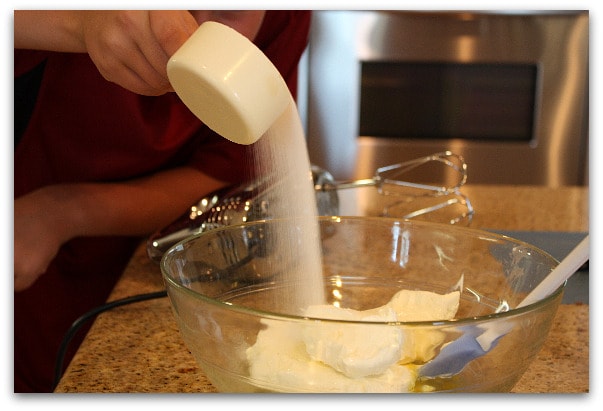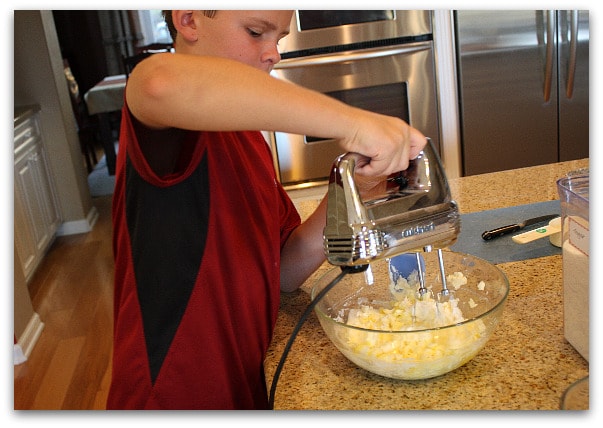 Stir in the chopped Twix bars, then scrape the yummy Twix cheesecake mixture into the frozen pie crust.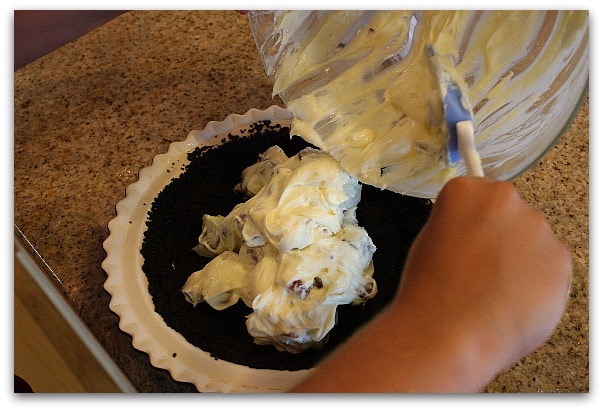 Take another peek at the recipe to make sure you're doing everything right. Then put the pie in the oven… veeeeery carefully and bake it until it's done.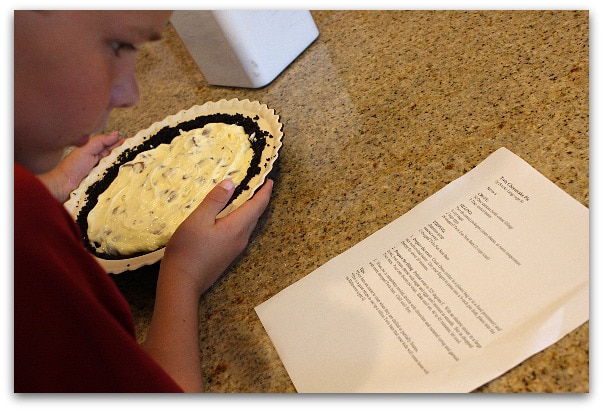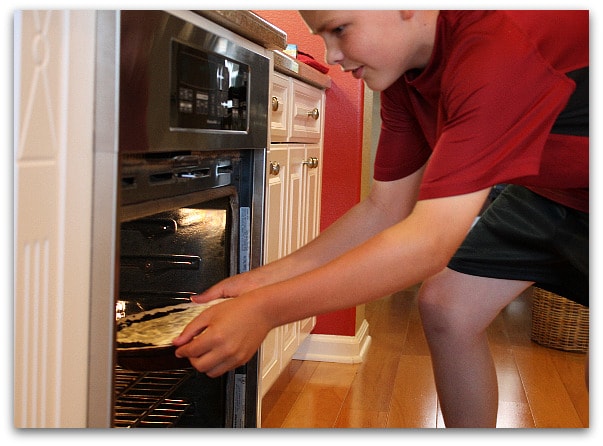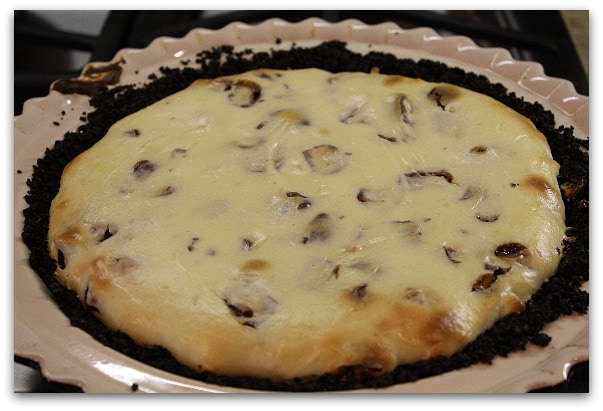 Let the pie cool completely. Drizzle chocolate and caramel on top and then scatter some more chunks of Twix Bar on top of the syrups. It's done! Keep it in the refrigerator until you're ready to serve it.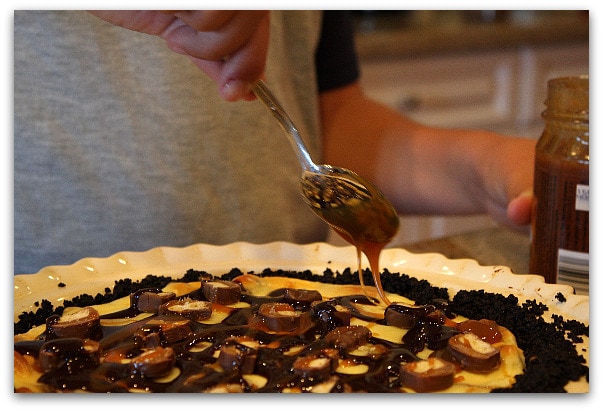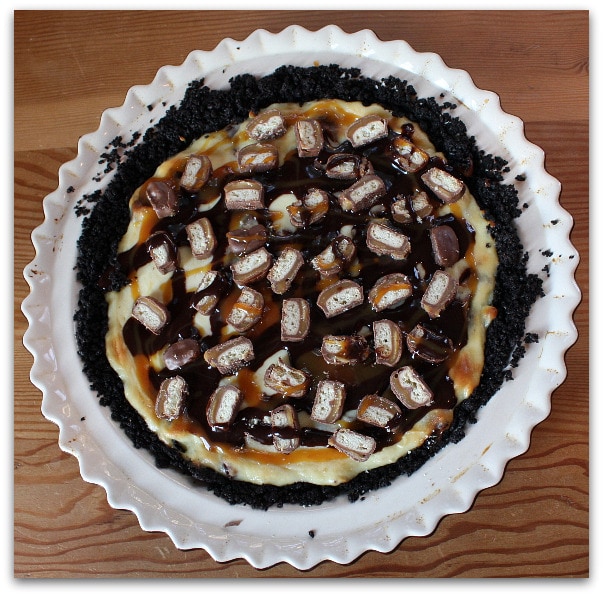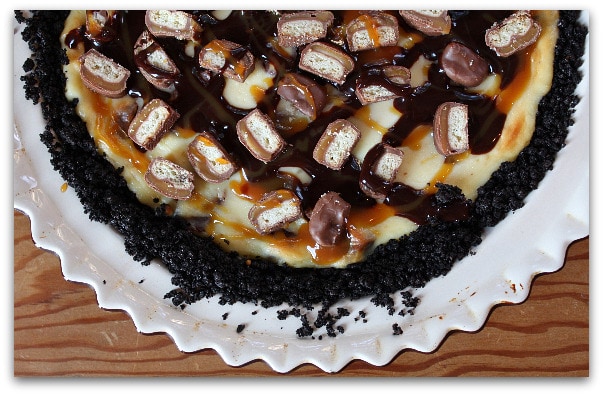 My son says: "If you make this pie, you might win a contest because people really like candy bars." And he says this from experience… last year he took home a ribbon for his Snicker's Bar Pie! This recipe can be found here: Twix Cheesecake Pie.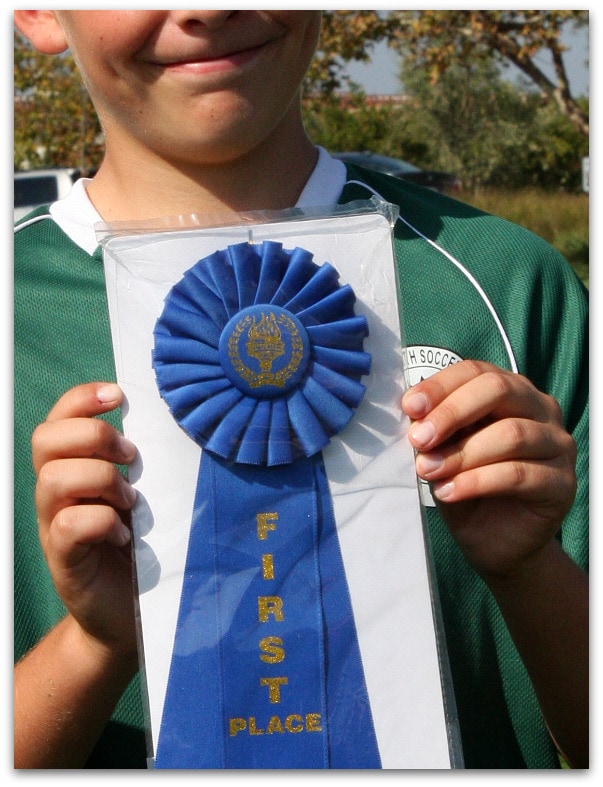 I didn't win a ribbon in this contest myself, but it's no big deal to me.  I made a pie that I found on Food 52– Brown Butter Apple & Cheddar Pie. It sounded interesting, and I thought it tasted pretty good too, but I don't think it was quite a hit-out-of-the-park recipe.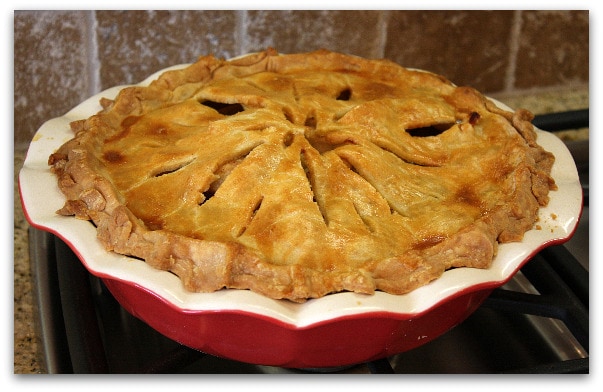 I'm hopelessly pie-challenged… I can never seem to make them as well as Grandma used to.  Let me know if you have tips for me so I can come up w/ a prize-winning pie recipe for myself next year!  Or maybe I should just take my son's advice and go w/ a candy-bar-themed pie instead 😉