I had the good fortune of spending last weekend up in Sonoma County with the folks at Kendall Jackson and a handful of other bloggers for an event called, "Sip, Bite and Blog."  We drank wine, we toured vineyards, we drank more wine, we ate gourmet food, we drank even more wine and we learned about food and wine pairings.  It was heaven.  I'll share the food and wine details on my food blog, but here are some photos of the scenery in and around the vineyards- most were taken with my iPhone, and some were enhanced with some of the cool iPhone apps (camera +, instagram, Snapseed, Night Camera, Pixlromatic, and Hipstamatic).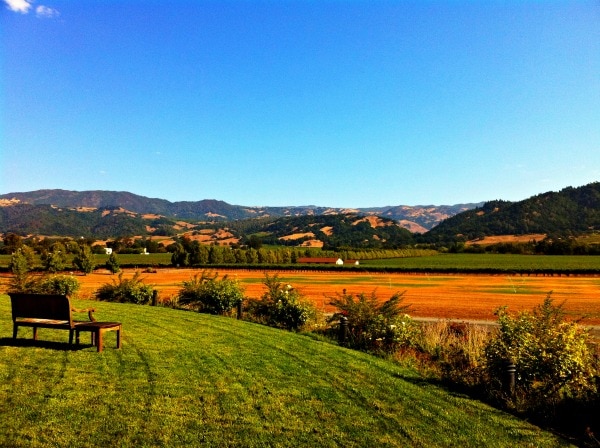 Here's a view from Stonestreet Winery, which is one of the wineries we toured.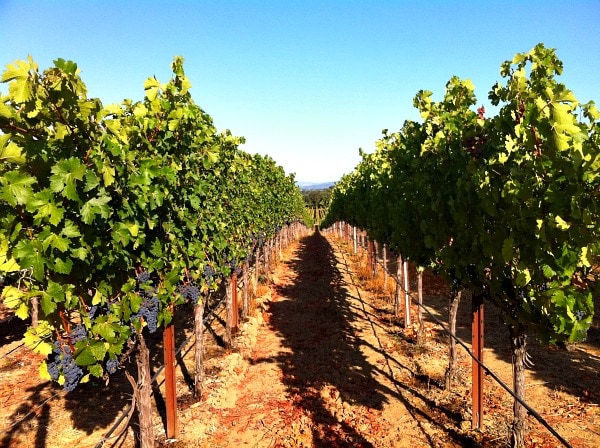 We happened to be visiting right at the beginning of their fall harvest.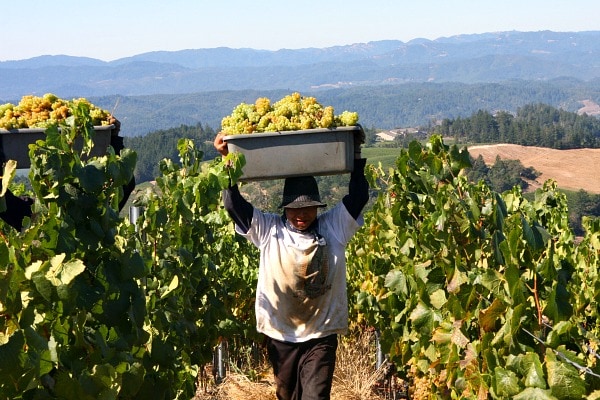 Many, many workers are hired during the fall harvest.  These guys work HARD.  Since they are paid by the ton, teams work together to get the grapes off the vines as quickly as they can.  Then they hoist up these big tubs of grapes on top of their heads and run up the mountain to the collection bin.  Then they run back to do it again.  Crazy hard work.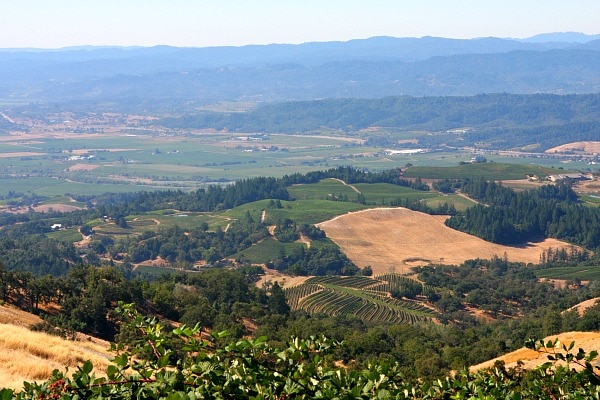 A view from the very top of the mountain, overlooking vineyards tucked into the hills all over the place.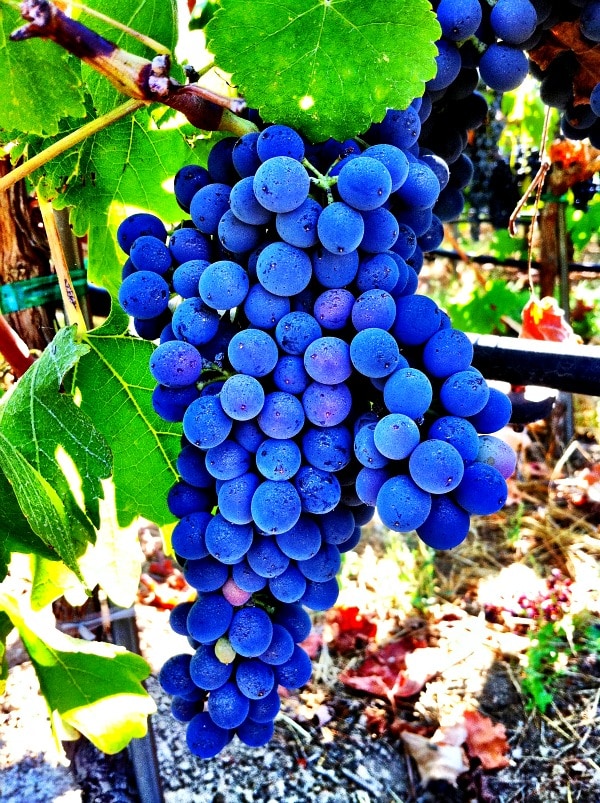 These are Syrah grapes that are ready for harvest.  This photo has been enhanced by the Camera+ iPhone app to make the grapes look more vibrant, but they look pretty cool, don't they?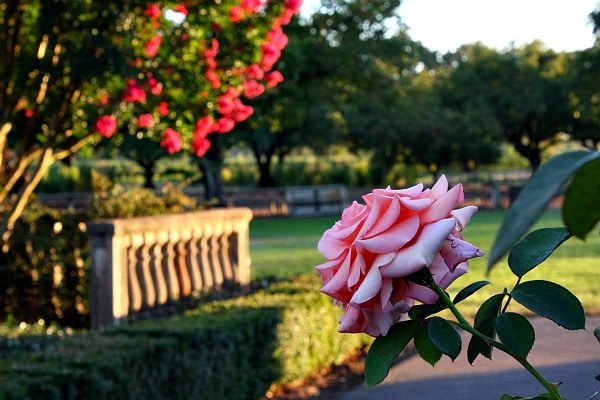 On the grounds of the Kendall-Jackson Wine Center.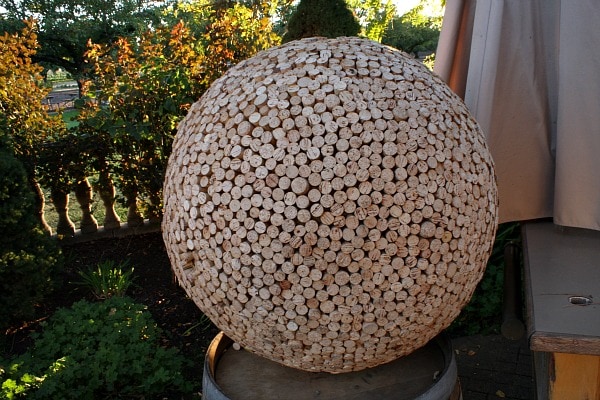 Hmmm, I've been wondering what I should do with my bags and bags of wine corks.  Big cork ball, maybe?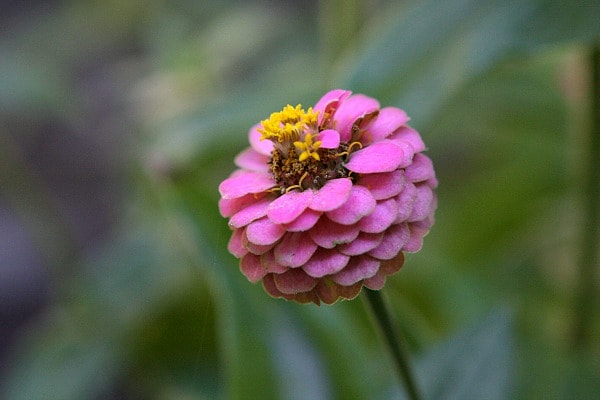 Flowers on the grounds of the Arrowood Winery…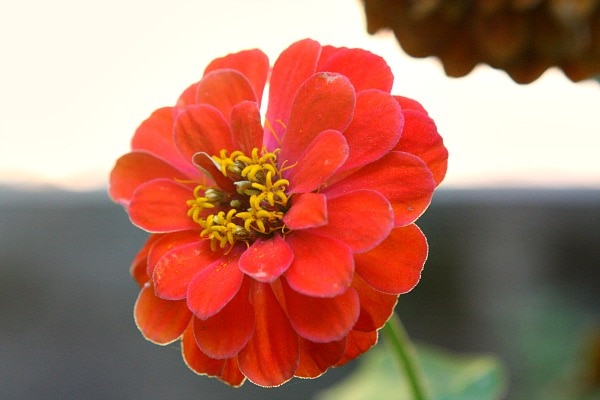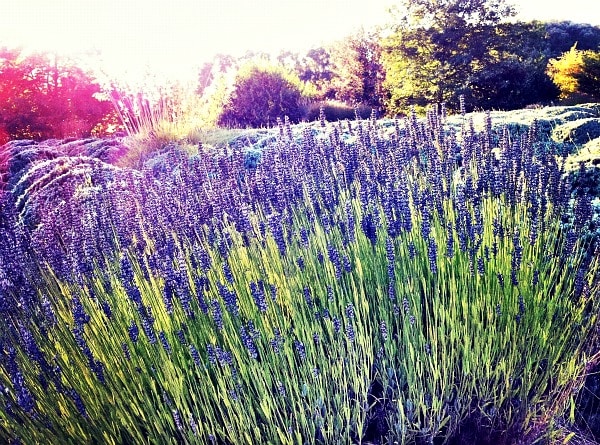 Lavender fields on the grounds of the Matanzas Creek Winery.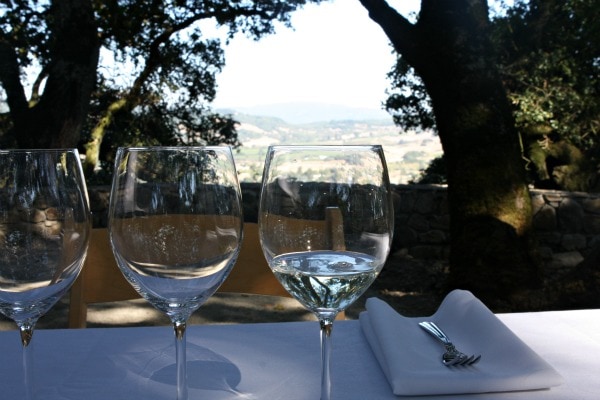 Wine tasting/pairing education class overlooking Jackson Park Vineyards.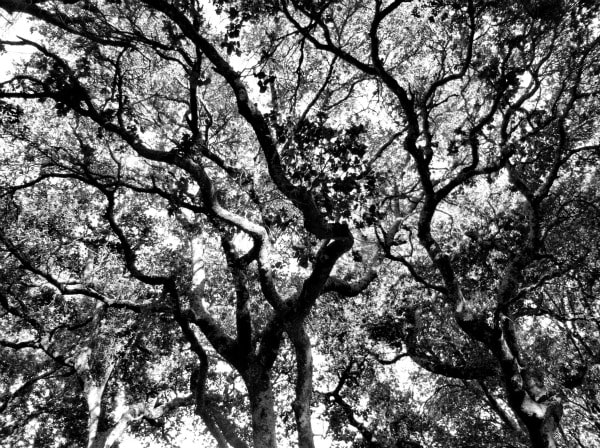 Trees on the property… looking up.
And lots and lots of great wine… all weekend long.  Have you ever been to Sonoma/Napa Valley?  This was my first time ever… but I'll be going back next month.  I'm open to recommendations for not-to-miss experiences!
Thanks, Kendall Jackson, for a great weekend!